We use affiliate links. If you buy something through the links on this page, we may earn a commission at no cost to you. Learn more.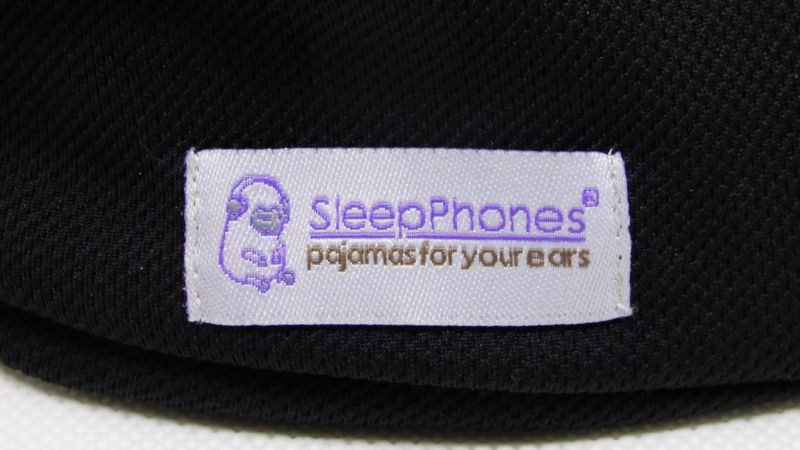 REVIEW – I am a terrible sleeper. As far back as I can remember, I've used all manner of audio devices to help me relax, quiet outside disruptions, and get my mind off the day's events. I was happy to give SleepPhones a place in my bed to see if they could enhance my slumber.
What is it?
SleepPhones are wireless headphones enclosed in a soft, comfortable, stretchy headband.
Hardware Specs:
Plug: Micro-USB plug
Impedance: 32 Ω
Frequency: 20-20 kHz
Power: 300/500 mW
Compliance: RoHS compliant (lead-free)
Stereo sound
Bluetooth 4.0 A2DP audio
Adjustable speaker positions
Polyester/Spandex fabric, machine-washable after removing the hardware
Available in fleece or Breeze fabric
Colors available: Fleece – Midnight Black, Quiet Lavender, and Soft Gray. Breeze – Pitch Black, Royal Blue, Wild Orchid, and Graphite Gray
Available in small, medium, and large sizes
Removable Bluetooth module cords and speakers
Up to 10-hours playback time
What's in the Box?
SleepPhones
Micro USB charging cable
Instruction manual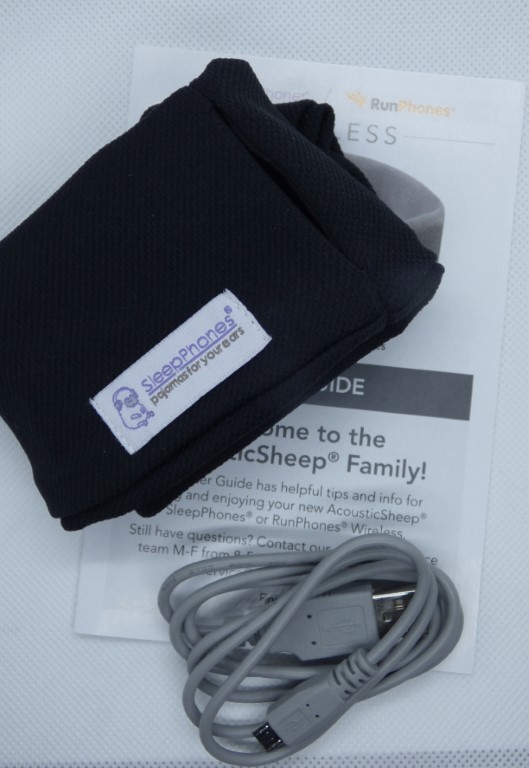 Design and Features:
SleepPhones arrive in plastic fitted packaging. Gift wrapping and eco-packaging are available.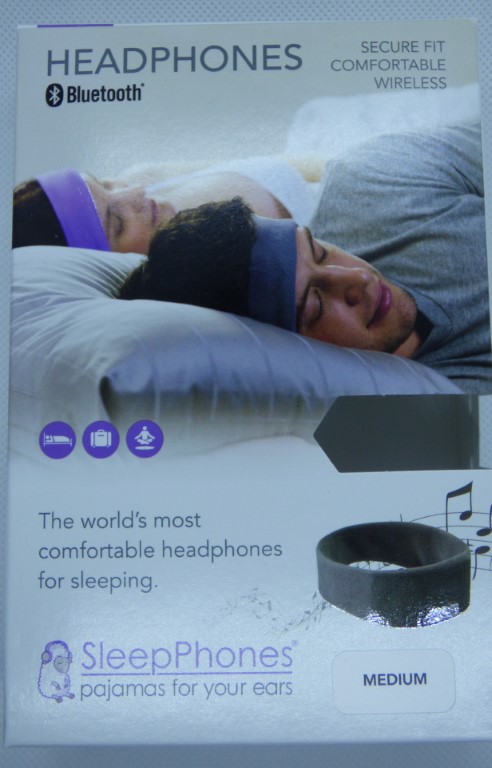 Like most gadgets, the first step is to charge the batteries. After reading the instruction manual, removing the Bluetooth module is simple. A friendly red LED indicates charging is in process and extinguishes when charging is complete. From "dead' to fully charged took about 3 hours.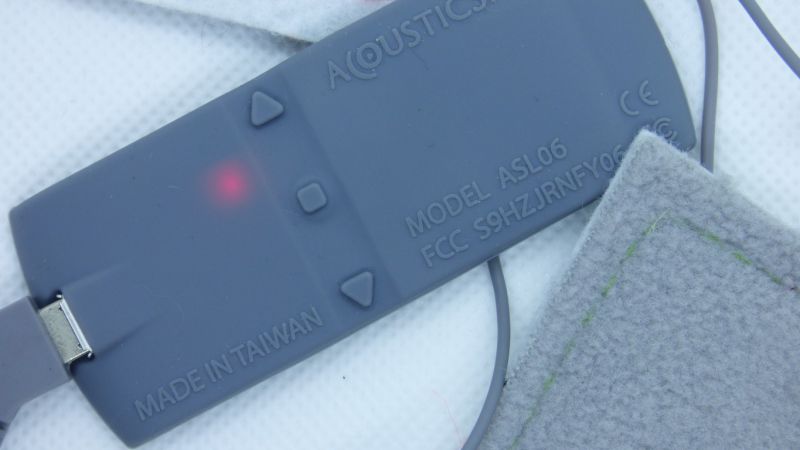 A micro-USB plug doubles as both the charging and headphone connection. Listening and charging at the same time is not possible.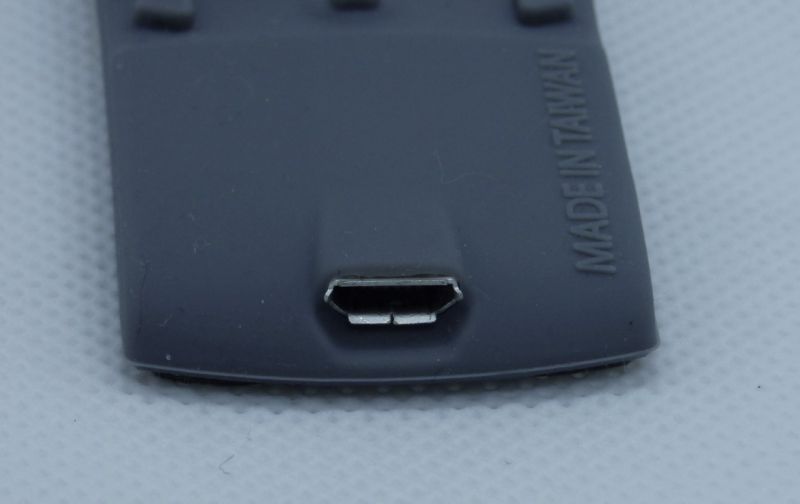 The removable Bluetooth module is covered in soft, flexible silicone material. The middle of the module can be flexed to follow the contours of your noggin.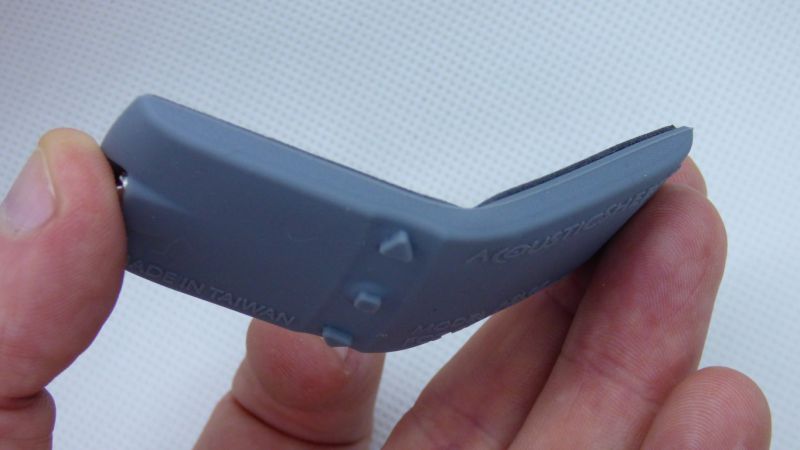 The speakers are also removable and covered in felt. The felt increases the amount of friction between the speakers and the inside of the headband to keep them from shifting their position as you toss and turn the night away.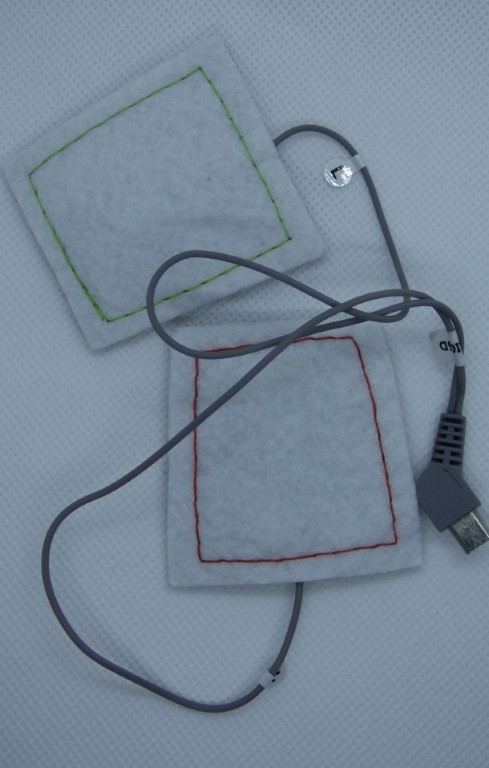 The speakers are not perfectly flat, but sufficiently so that they don't dig into your ears when sleeping on your side.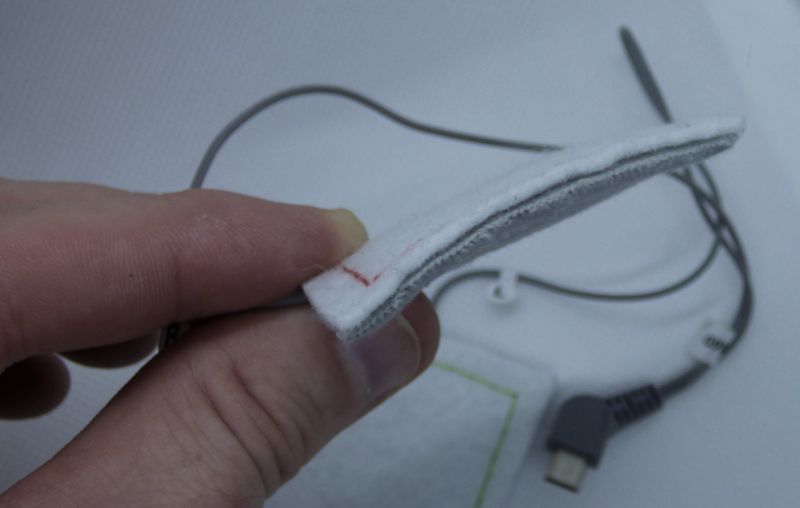 The internal components are all removable through a slit in the face of the headband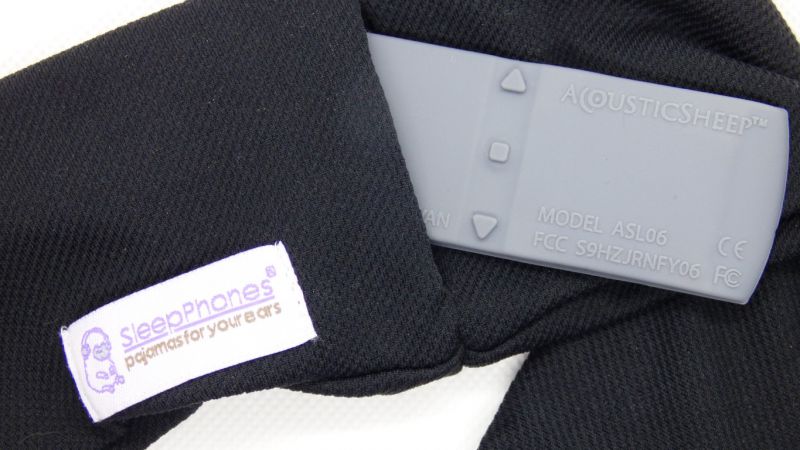 The headband is made of soft, flexible materials.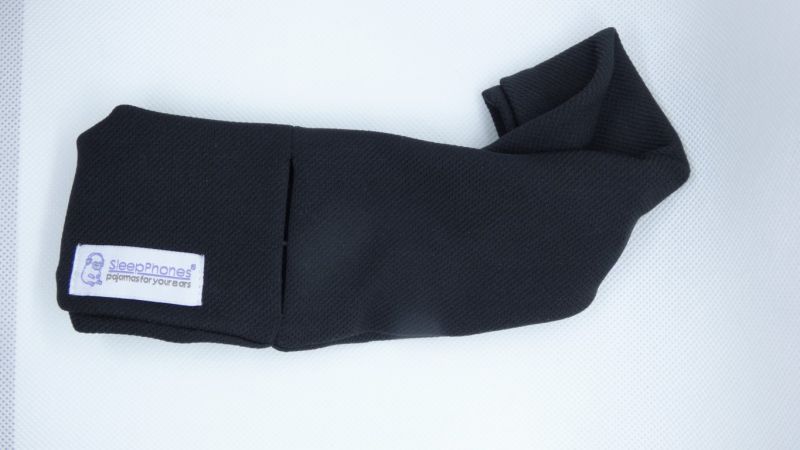 I found it very comfortable to wear all night.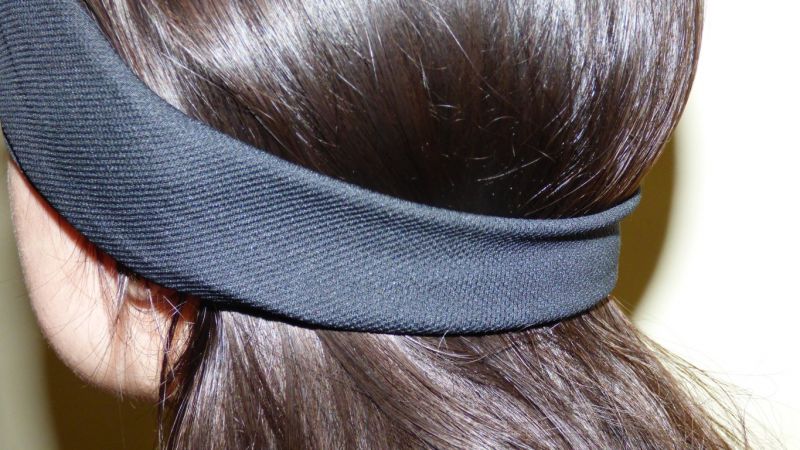 As an added bonus, the headphones can be pulled over your eyes as a sleep mask if you so desire.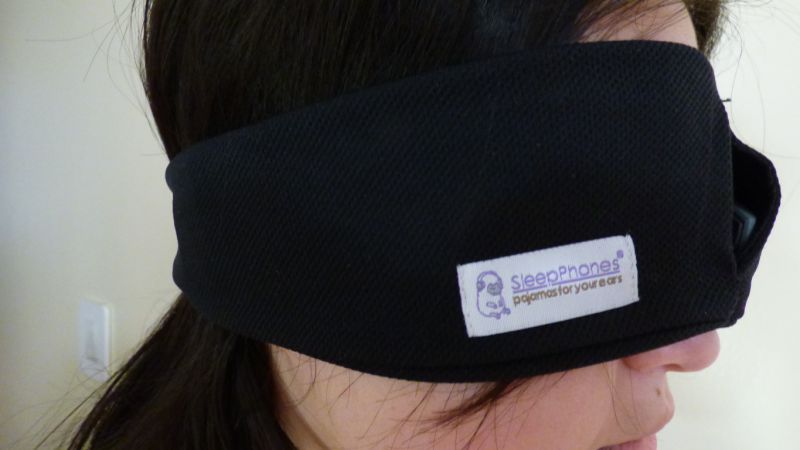 Battery life is impressive at 10-hours, for a full night of your favorite lullabies, ASMR, rainstorm, or slash metal, if that's what helps you to sleep.
The 3-button controls are easy to operate. Press and hold the middle button to turn on or off,  longer to enter pairing mode, or a quick click to play and pause audio. The triangular buttons will raise or lower volume, or a double click will advance or reverse a track.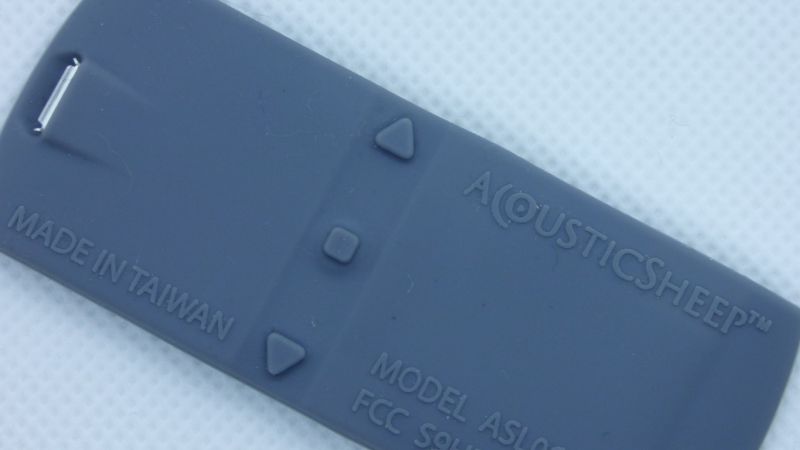 The buttons are positioned and shaped very well for operation without needing to take them off. I experienced no incidences when rolling on the Bluetooth module caused volume or track changes while I slept. Had this happened, I'm such a light sleeper it would have immediately awakened me.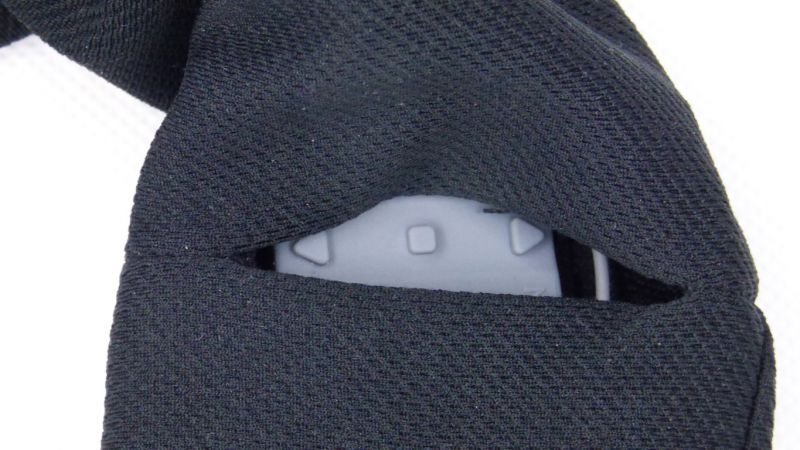 Audio quality from the SleepPhones is impressive, especially considering the audio drivers are encased in felt and only about 5mm thick. Would I listen to music with these? Surprisingly, YES! They aren't going to replace your crazy-expensive audiophile headphones, but I was very pleased with the richness of the SleepPhones audio.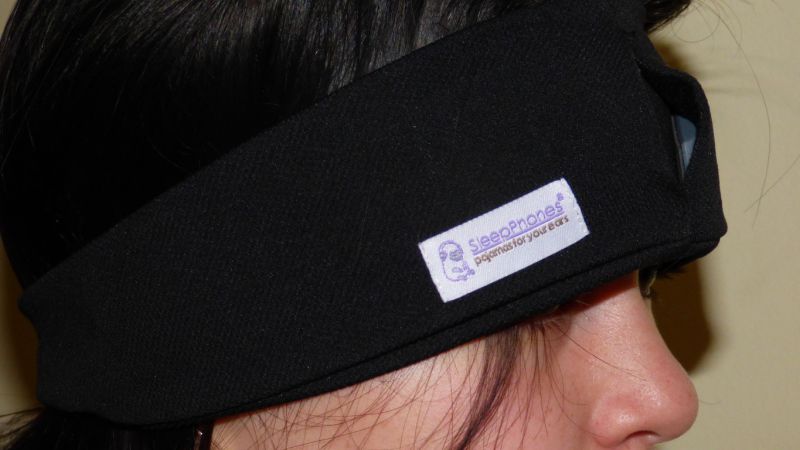 While marketed for sleep, SleepPhones are ideally suited for exercising because they are not going to slip or fall out like conventional headphones or earbuds. Being compact, they can be easily folded for travel.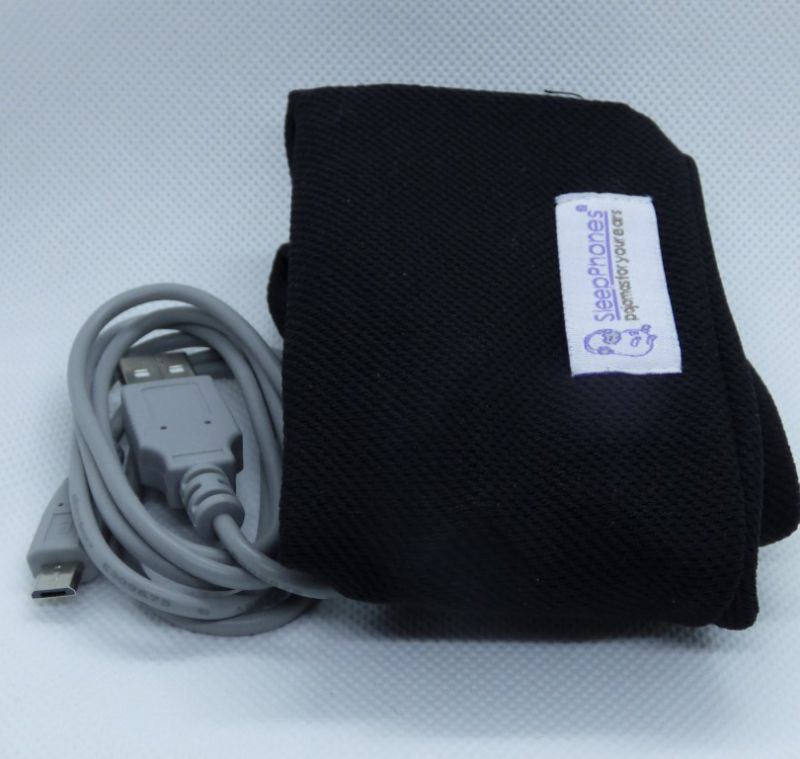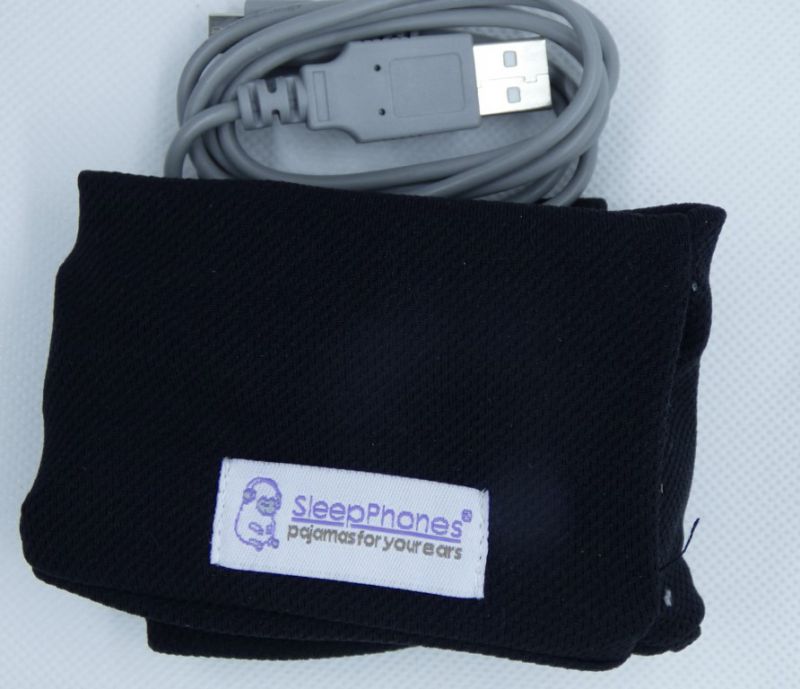 At first, I thought that the lack of active noise canceling might be a deterrent but quickly realized that in most cases, my sleep environment is relatively quiet. I would worry that using noise-canceling headphones could be a safety risk, possibly preventing the wearer from hearing a smoke alarm or crying baby, or an approaching vehicle when exercising.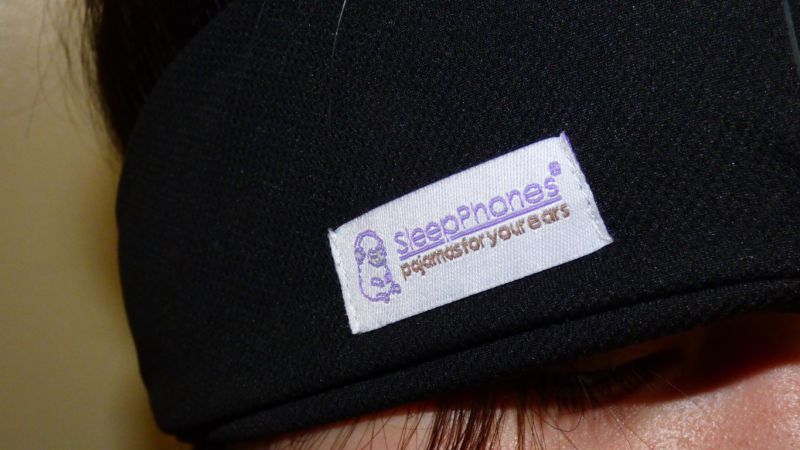 Over the years I've owned dozens of pairs of headphones and have tried many of them for sleeping, including several pairs of SleepPhone clones. At all hours of the night, I've woken up to sore ears, ultra-loud audio, and cords wrapped around my neck. I've pulled my $1000+ smartphone onto the bedroom floor and buried in my pillow, making it unable to charge during the night. I've used home stereo equipment and smart speakers that irritated my kids or were awful choices because of changes in audio volumes. I've ripped earbuds from their cords, severed cables, and torn chargers out of the wall.   I've even used pillows with built-in speakers and awakened with my head sweating like I had just finished a marathon or experienced a stiff neck that plagued me for days. Simply put, nothing I have found even comes close to SleepPhones for night-time audio bliss.
  What I Like:
Long battery life
Very comfortable
Good audio quality
Machine washable headband
Great quality
What I Would Change:
SleepPhones are on the pricy side, but well worth the cost!
Final Thoughts:
After years of experimentation, nothing is as comfortable, durable, or works as well as SleepPhones. I don't say this about many products, but if you are a fan of sleepy-time audio, SleepPhones are the ones you want.
Price: $99.00
Where to buy: SleepPhones and Amazon
Source: The sample for this review was provided by SleepPhones.