We use affiliate links. If you buy something through the links on this page, we may earn a commission at no cost to you. Learn more.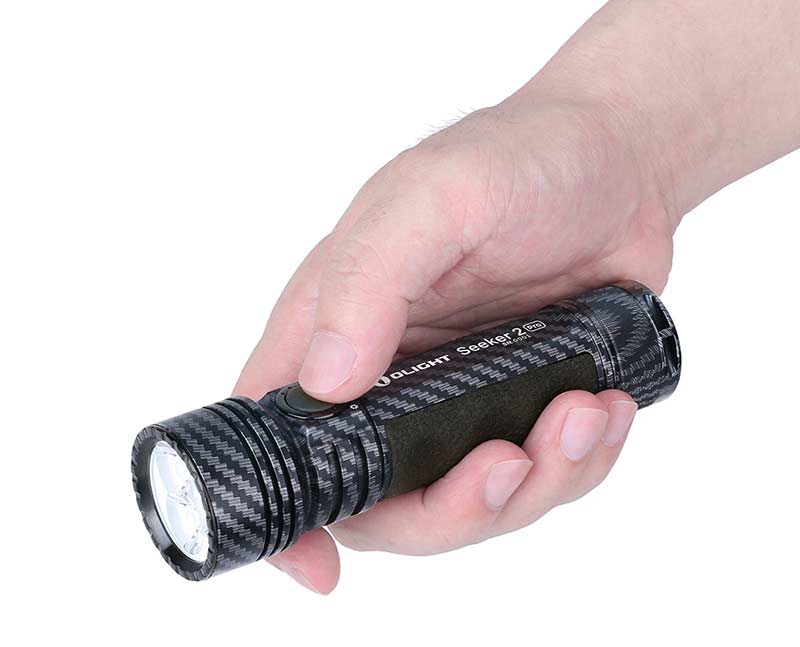 DEAL NEWS – Last week I told you about Olight's Elite Sale that will save you up to 45% on a selection of their popular flashlights. That sale ends tonight 8/17/20) at midnight EDT, so make sure you go check it out and you should also know that they are sweetening the sale with a special deal on their Seeker 2 Pro Carbon Fiber Color flashlight. This EDC flashlight is normally $149.95, but you can save 30% and get one for $104.97.
But wait, there's more… Grab a Mega Pack which includes a Seeker 2 Pro Carbon Fiber flashlight, M2R flashlight in Gunmetal Grey, and an S1R II flashlight in orange for 40% off the regular price of $339.85, which brings it down to $203.91. It even comes with a free M1T flashlight in Dessert Tan that is worth$59.95. What's more, Olight is offering customers Free Engraving Service on the Seeker 2 lights. Head over to OLIGHT for more details.