We use affiliate links. If you buy something through the links on this page, we may earn a commission at no cost to you. Learn more.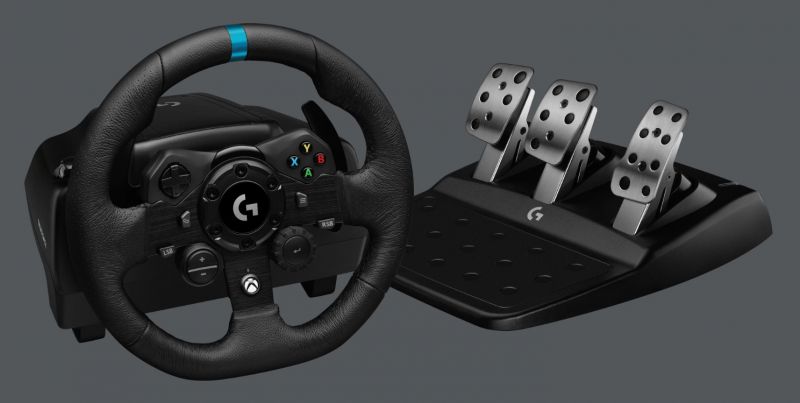 News – Logitech's new G G923 Racing Wheel and Pedals look to be a major upgrade over their previous simulator-grade accessories.  Previous wheels (including the excellent Logitech G27 that I've used for years for Rally/F1/GT/Arcade racing) have had good rumbly force feedback, but this new model promises next-level realism in terms of feedback to the driver as well as refinement and improvement across the board.
What is it?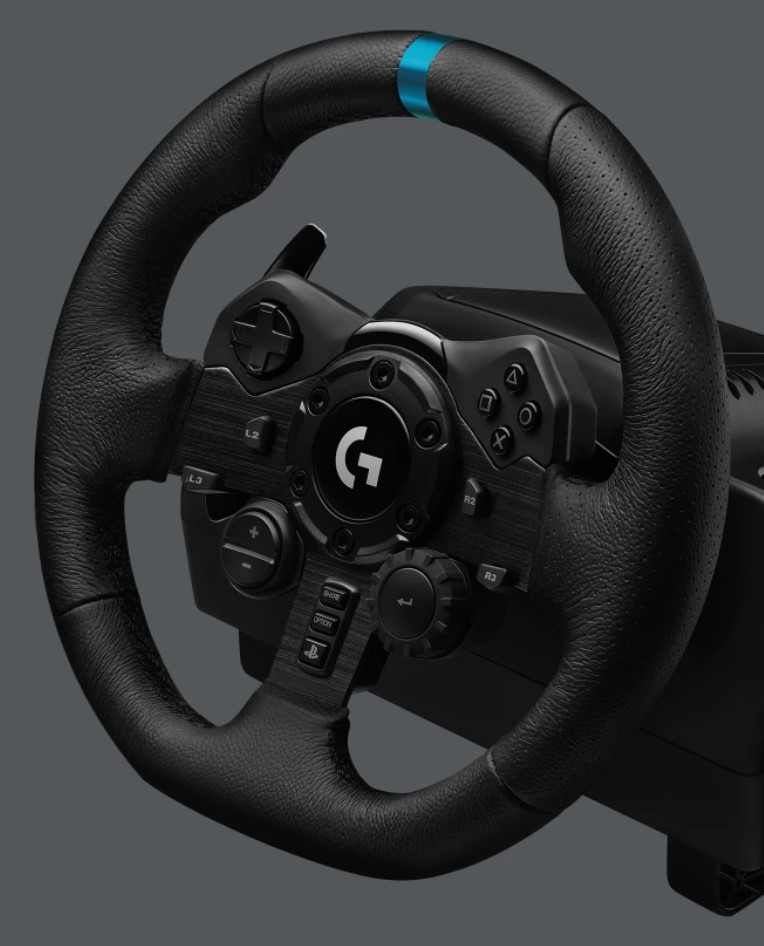 The G G923 Racing Wheel and Pedals is a racing/steering wheel accessory for Xbox, Playstation, or PC gaming.  There is a high quality racing wheel, and a 3-pedal floor unit.  All of these attach via USB to the game console or PC.  Logitech has added additional controls to the racing wheel itself, including a rotary dial to tune various things depending on the game.
There are 2 nearly identical versions of the racing wheel: one with Xbox style control buttons, and the other with Playstation style control. The design contains metal and vegan leather, and if it's anything like their past models it will be built like a tank.
Why am I interested?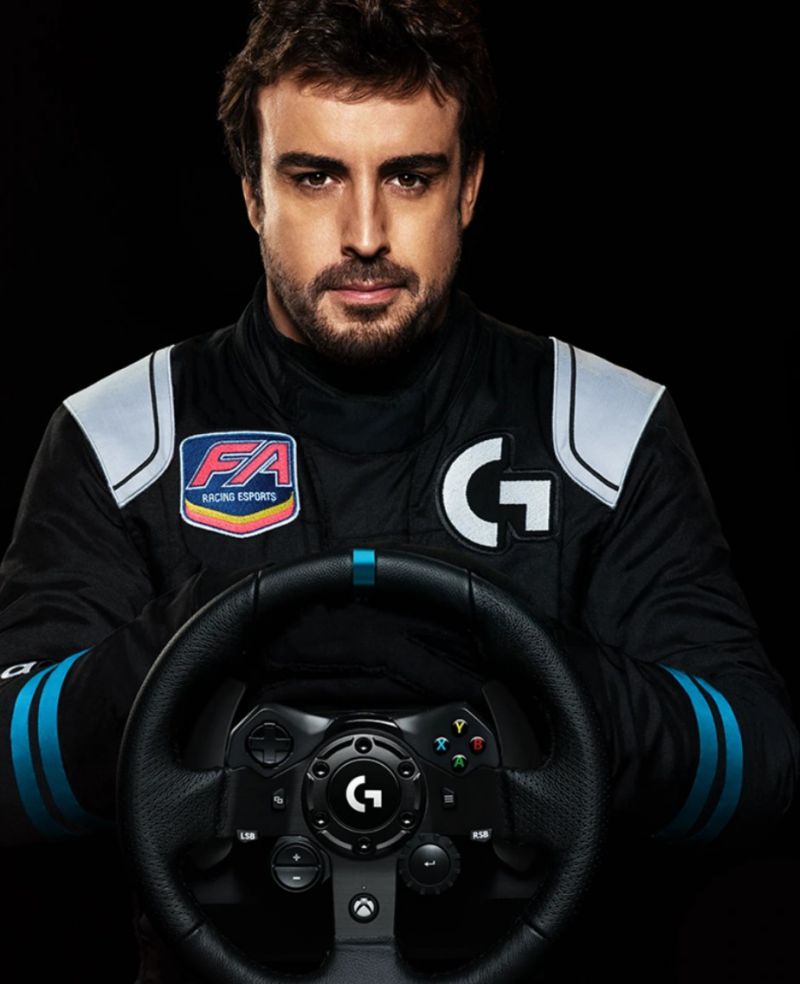 I've really enjoyed Logitech's previous racing wheels, they've brought a level of realism and fun to the various racing games I play from time to time.  It looks like they've kept the elements that I like, while improving most of the things I would have wanted improved.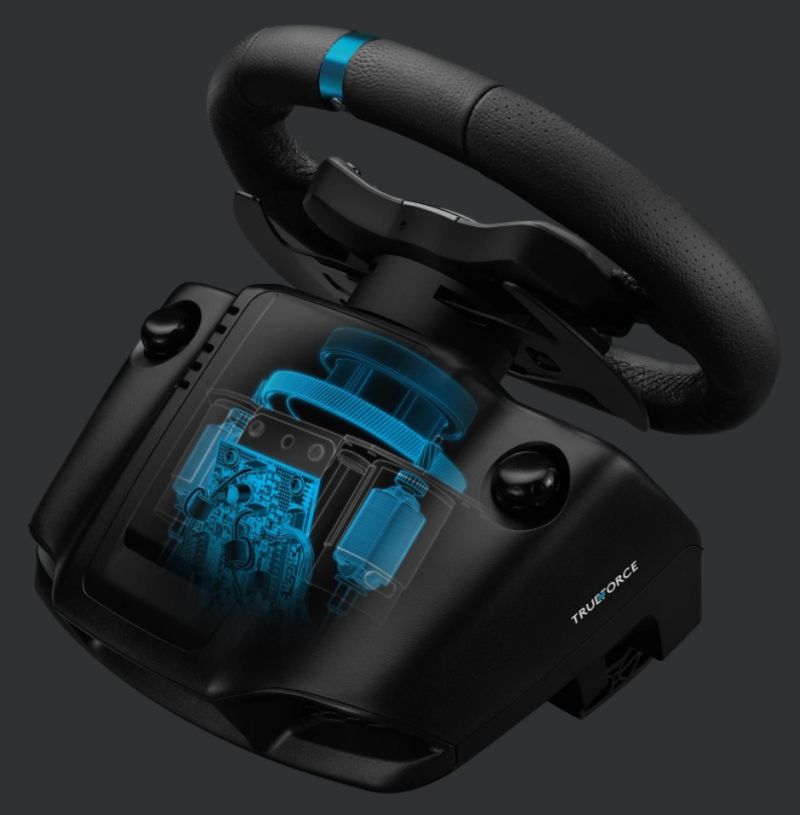 The force feedback (they're calling it "TRUEFORCE") includes an electric motor inside the wheel which can give precise feedback to the user.  Gravel will feel different than asphalt, and a sudden loss of resistance can tell you that you've lost traction before your eyes register the car starting to spin.  The older versions of this force feedback were great, so I'm excited to see how much they've upgraded it over the years.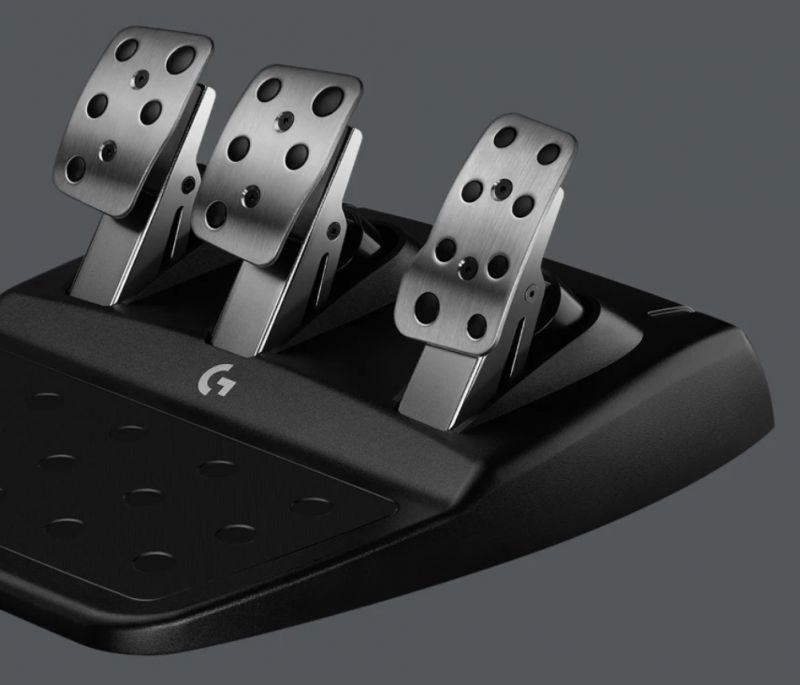 I look forward to running this through it's paces, I will post a full review here soon!
Where can I find more info?
The Logitech G G923 Racing Wheel and Pedals are available for pre-order now at Logitech's website, where you can also find specifications and more information.  The pre-order price is $399.99 with free shipping to the United States.