We use affiliate links. If you buy something through the links on this page, we may earn a commission at no cost to you. Learn more.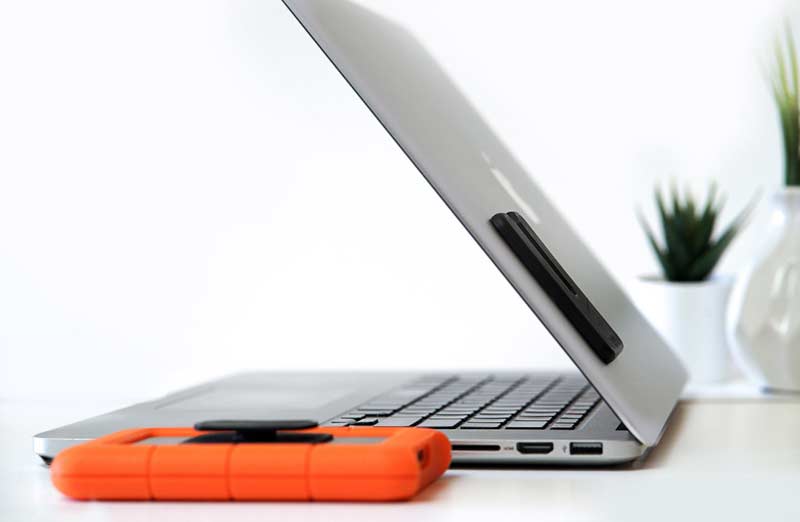 CROWDFUNDING NEWS – Anna and Eli Jay, filmmaker, project engineer, and siblings, turn to Kickstart to fund a product they created called DriveSlide. Aptly named, the DriveSlide is a sleek two-piece, "slide & lock" laptop attachment to keep your hard drive as safe as the data backed up on it.
What is it?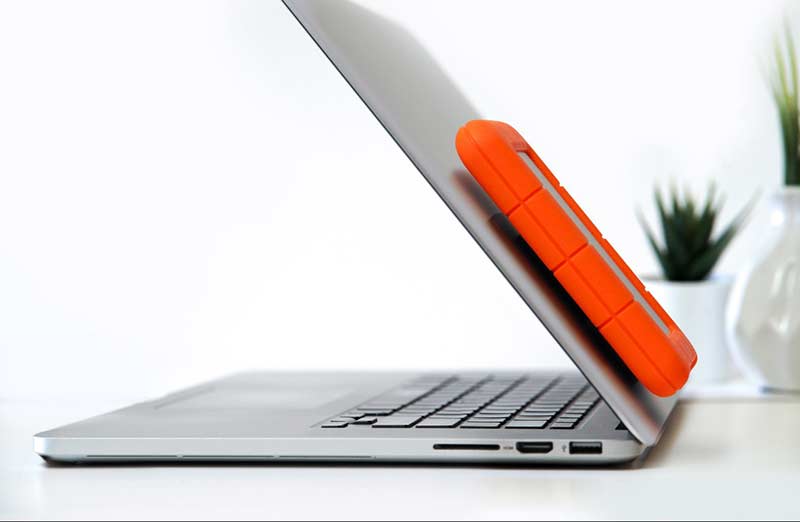 DriveSlide, is a sleek two-piece, sliding, and locking laptop attachment. You can use it to hold any external hard drive or hub you may have cluttering up your desk, or aimlessly floating around in your backpack.
Why do I like it?
I like that this is a fresh idea on Kickstarter. I could see this quickly becoming your gadget's new best friend. If you've ever dropped an external hard drive that's full of all your precious laptop backups then you'll be able to see the value in this product. It seems to be there when you need it, and quickly forgotten about and out of the way when you don't. I also like that it was created by a sister/brother team partnering and supporting one another during the pandemic.
Where can I find more info?

The funding goal for the DriveSlide campaign is $20,000 and ends on 9/3/20. The pre-order begins today and starts at $20 for one set and increases with the number of "lock & keys" you choose. The creators are determined to stay on track and have delivery set for February 2021 but are hopeful that it will be much sooner than that. Visit their Kickstarter page for more details.