The Gadgeteer is supported by readers like you! If you buy something through links on our site, we may earn an affiliate commission. Thank you! Learn more.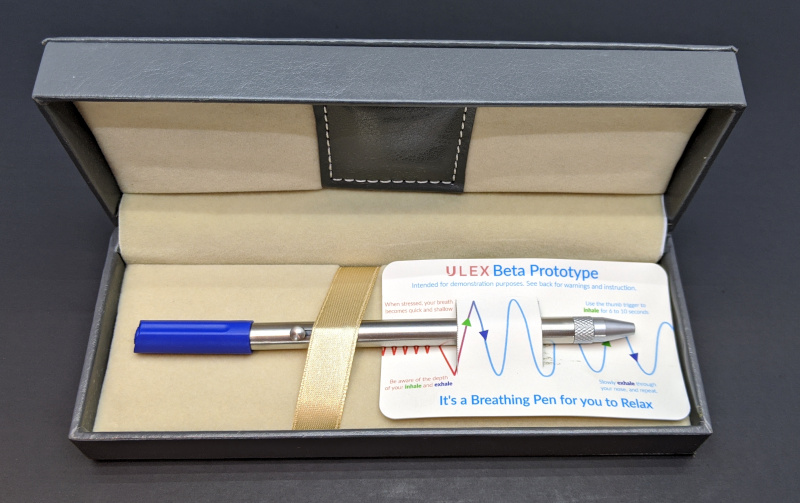 REVIEW – As someone who struggles with day to day anxiety, I'm a huge fidgeter. While I have many different fidget toys, I've had a hard time finding fidget items that are discrete enough to use in a professional setting. The Ulex Breathing Pen blends in perfectly in a work environment allowing me to fidget away without being distracting to those around me.
What is it?
The Ulex Breathing Pen which is currently seeking funding on Kickstarter is a breathing regulator that helps you slow your breathing down and reduce your anxiety level. The airflow regulator allows the user to set the resistance level and doubles as a spring-loaded fidget.
What's in the box?

Ulex Breathing Pen
Instruction card
Two pen refills

Design and features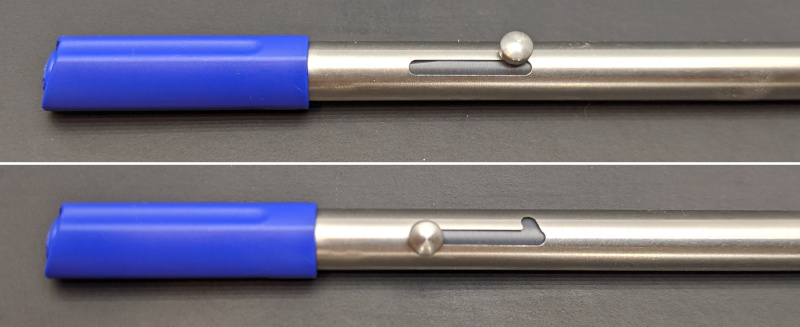 The breathing pen has an airflow regulator which allows you to adjust the amount of resistance you feel when you inhale through the tip. It can be locked out at the lowest setting or held with your thumb at a high resistance if preferred. By adding resistance to your breathing it forces you to take slower deeper breaths which helps slow your heart rate and reduce your anxiety level.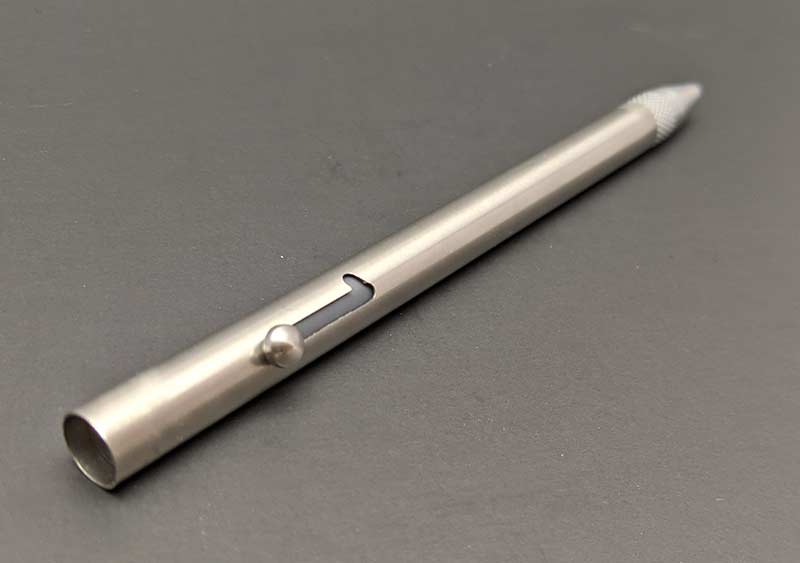 The breathing tip can be removed and washed. While this is a nice feature, it would be nice to have a built-in cover. Since I frequently set down the pen on a table or desk then stick it back in my mouth, germs are a huge worry, especially during the pandemic. However, the tip is quite durable. As someone who quickly picks up an oral fixation, my pen caps look like someone let a beaver loose on a forest. I have yet to leave any major dents in the tip. The triangular shape makes it comfortable to hold it between the front teeth or with the back molars like a cigar.

The actual pen is retractable by twisting the pen tip. It is a standard black ballpoint pen with the traditional lackluster performance. The ink doesn't flow very nicely leaving letters half-formed and barely visible.
What I like
Super simple metal design
The breathing tip is durable, no teeth marks
Airflow regulator locks out at the least resistance setting
What I'd change
The ability to lock the airflow regulator at other levels of resistance
A built-in cover for the breathing tip
A quieter fidget slider
A better ballpoint pen for writing
Final thoughts
I personally love the idea of the Ulex Breathing Pen. It is inconspicuous so it doesn't make me feel self-conscious when using it at work. It definitely could use some upgrades and modifications but it did help keep me calmer and I'll continue to use it.
Where can I find more info?
The Ulex Breathing Pen campaign ends on 8/28/20 and they are working towards their funding goal of $35,000. You can pre-order a Ulex Breathing Pen starting at $39. After the Ulex Breathing Pen campaign ends, rewards are estimated to start shipping in November 2020. Visit their Kickstarter page for all the details.
Source: The sample for this review was provided by Ulex.
Support The Gadgeteer
:
The Gadgeteer is supported by readers like you! If you buy something through the links on our site, we may earn a small affiliate commission. Thank you! Learn more.