The Gadgeteer is supported by readers like you! If you buy something through links on our site, we may earn an affiliate commission at no cost to you. Thank you! Learn more.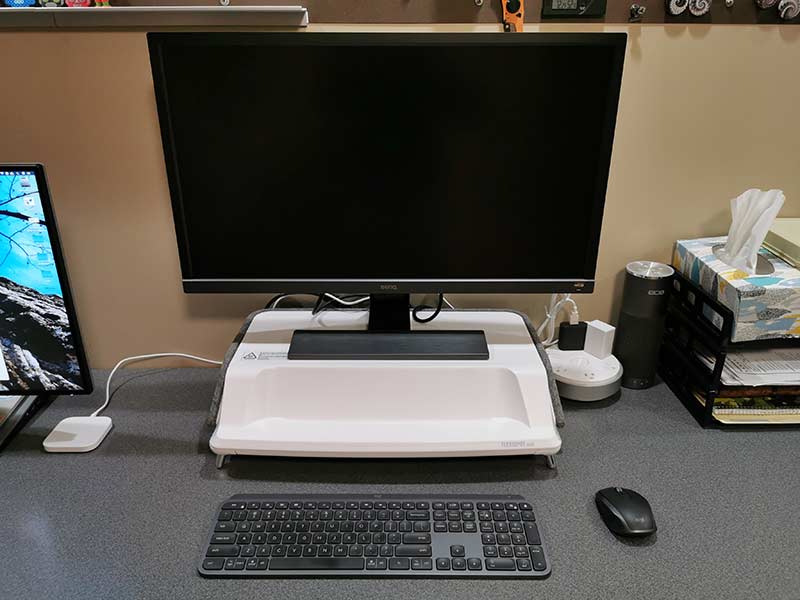 REVIEW – Ergonomics is important when it comes to how you have your office setup. Right now there are millions of us working from home due to the COVID-19 pandemic, so it's a good idea to evaluate your current work setup. Do you use a monitor? Can you raise the display so that it is at eye level? If not, you should consider a monitor stand like the Flexispot S6G MonitorStand Workstation which has some extra features that make it an interesting option. Let's take a look.
What is it?
The S6G MonitorStand Workstation from Flexispot is a monitor or laptop stand that raises the display X inches off your work surface. This stand also offers a slide out tray for your office supplies, a magnet board for notes, a stand for your phone or tablet, an extra USB port to charge your devices, and it even has a UV light that will kill germs and bacteria on your keyboard.
What's in the box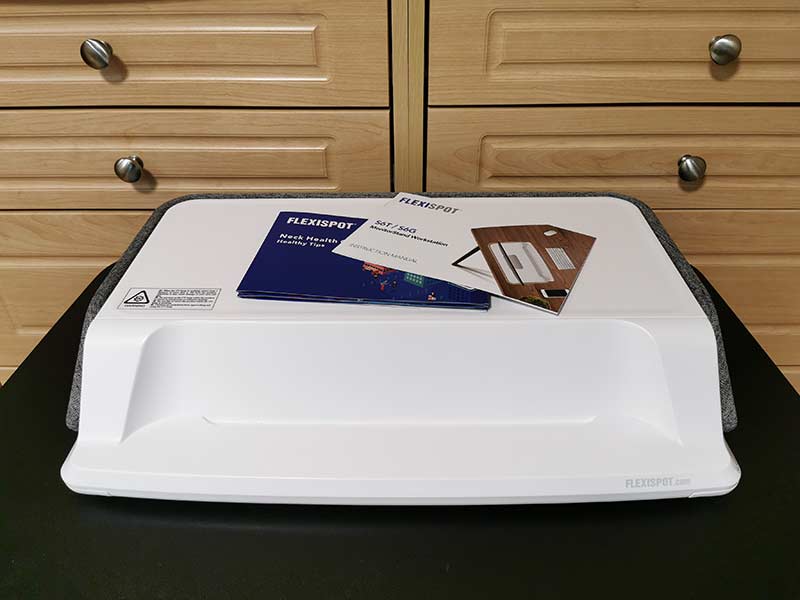 Flexispot S6G MonitorStand Workstation
4 feet
4 magnets
User guide
Design and features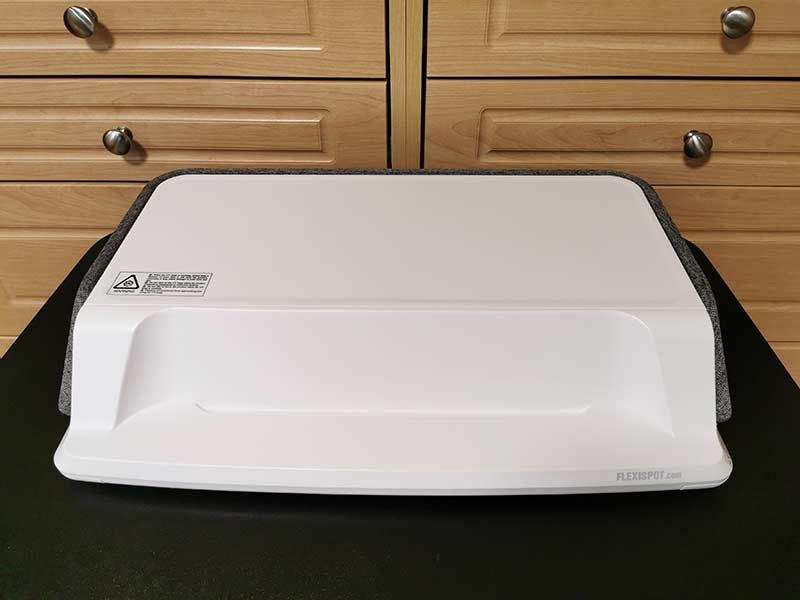 The Flexispot S6G MonitorStand Workstation is 20.5″L x 13.6″W x 5.3″H and is made of white plastic with grey or tan cloth covered sides.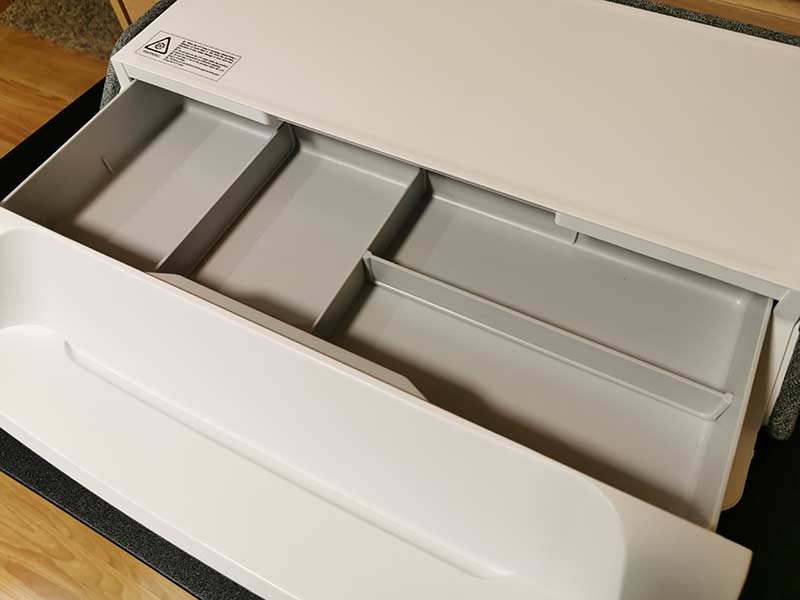 The monitor stand has a built-in drawer that has 4 compartments that are sized large enough to hold pens and other office supplies.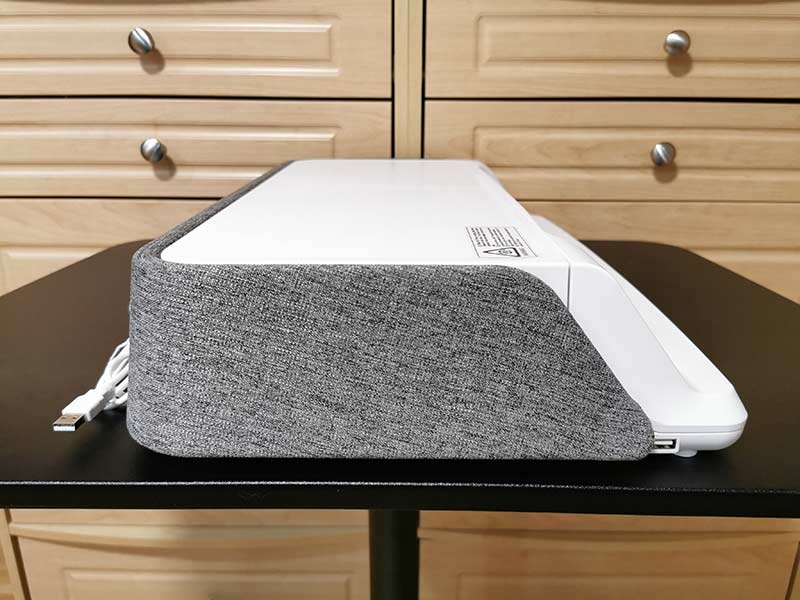 The left side of the front corner has a USB port that can be used to charge a device. It's up to you to supply the USB cable.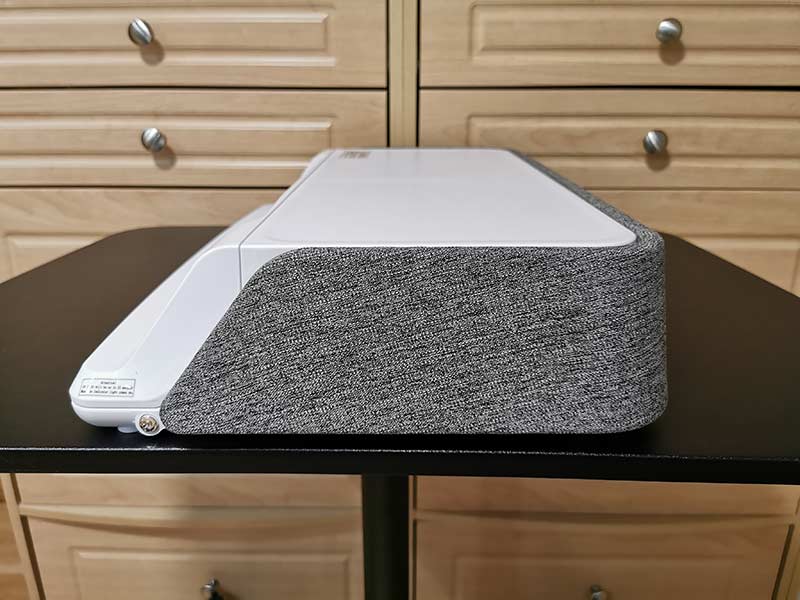 On the opposite side, is a button that controls the UV serialization lamp on the bottom of the stand.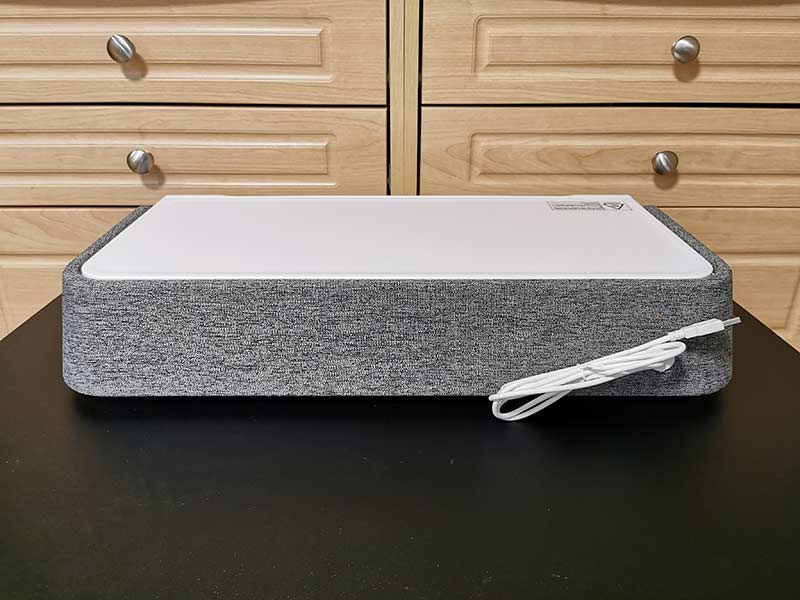 The back of the unit has a USB cable that needs to be plugged into either a USB port on your computer or in an AC adapter which is not included with the Flexispot.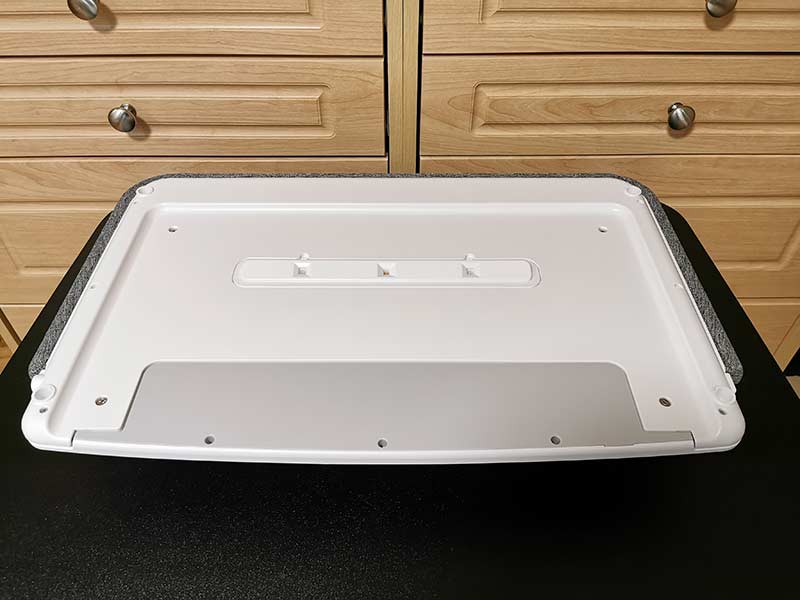 On the bottom of the Flexispot S6G MonitorStand Workstation is a UV sterilizer lamp that you can use to sterilize your keyboard, phone, mouse, etc.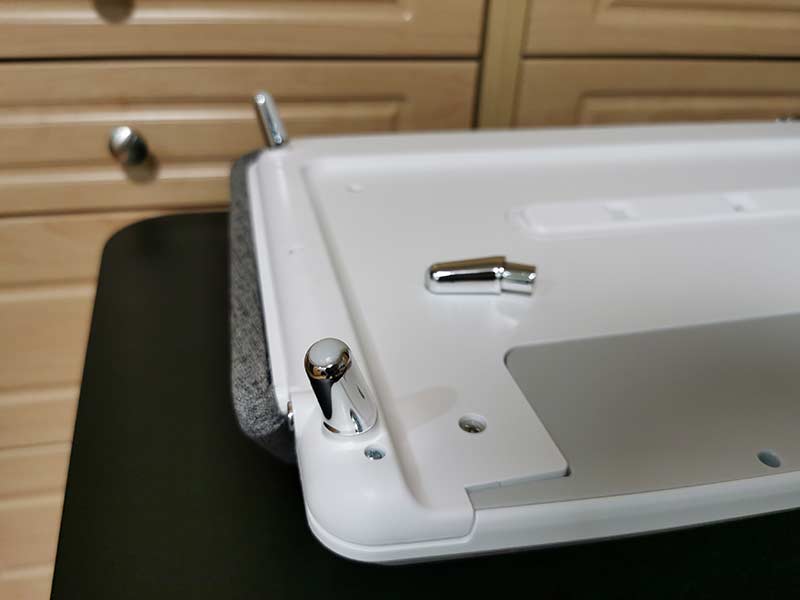 In order to provide a space to slide your keyboard under the monitor stand, you use the included feet, which snap into the bottom of the stand without the need for any tools.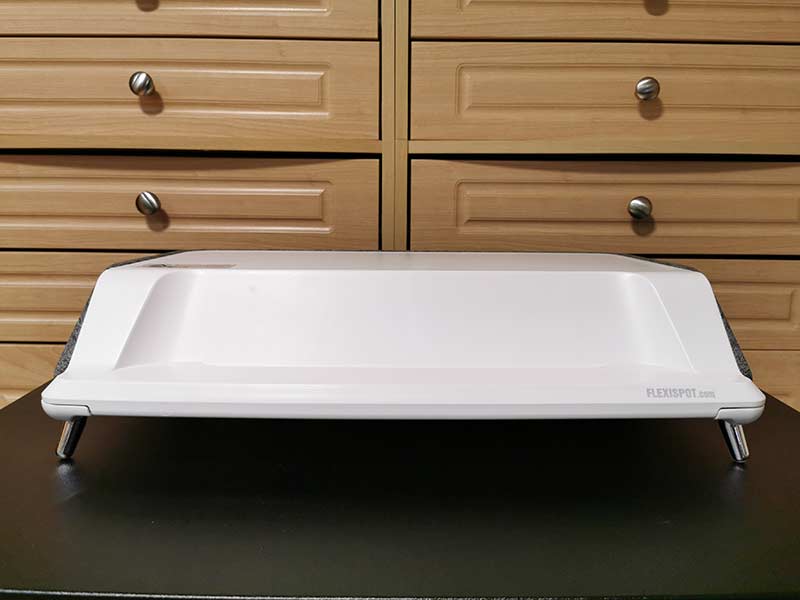 The feet raise the stand a couple of inches above the desk so there is room to slide things under it even if you decide not to use the UV lamp.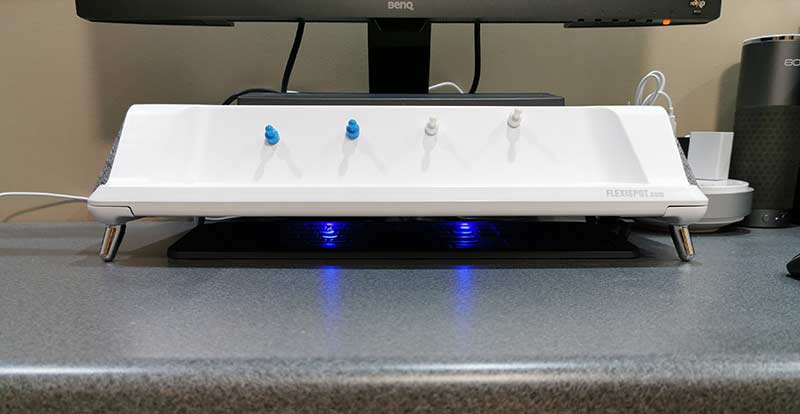 With whatever item you want to be sterilized, you place it there and then press the button on the side of the Flexispot. In 15 seconds, the UV light will come on and stay on for a 10-minute cleaning session and will then will automatically turn off.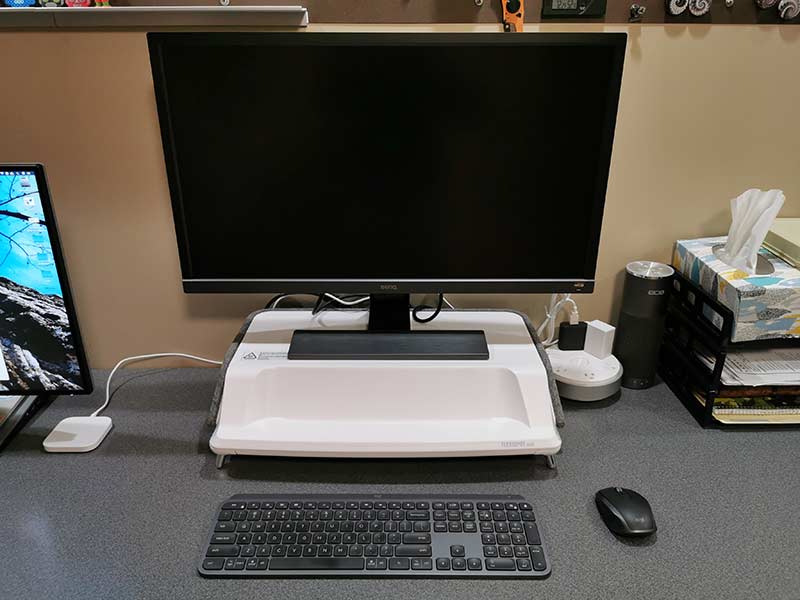 The Flexispot S6G MonitorStand Workstation has a 22 lb capacity, so it can hold up to a 30 inch monitor.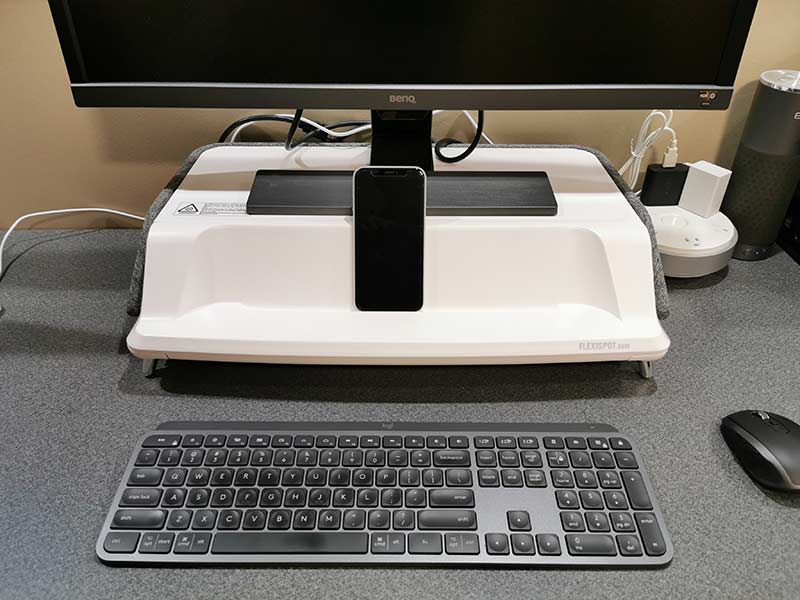 The front of the monitor stand has a groove that can be used to hold pens and/or your phone.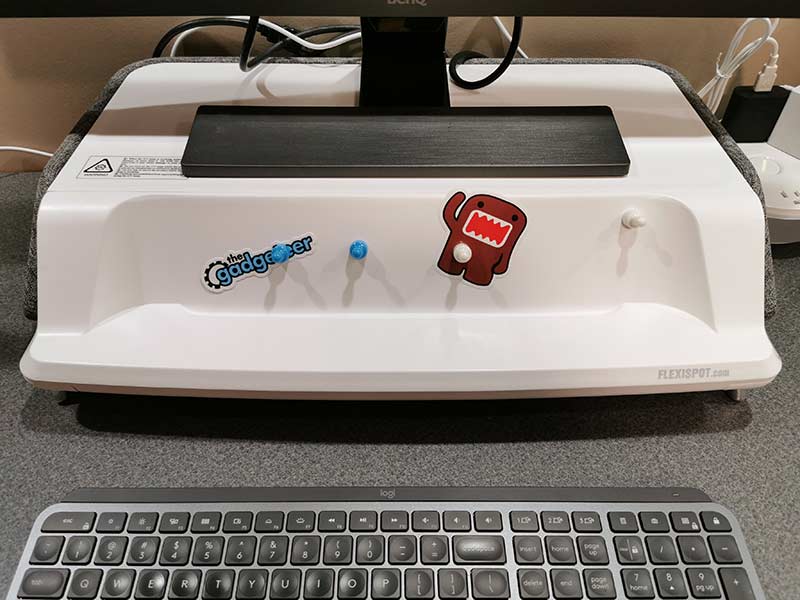 The front surface has steel behind it to create a magnetic bulletin board to hold notes using the included magnets.
This monitor stand can be used with a laptop just as easily as it can with a monitor when you place the laptop on top and connect a full-sized keyboard and mouse.
What I like
Comes fully assembled except for the feet
Includes a drawer for added storage and organization
Built-in UV sterilizer
What I'd change
Include an AC adapter for power
Include a built-in wireless charger for your phone
Final thoughts
If you're in the market for a monitor stand or a way to raise your laptop's display, the Flexispot S6G MonitorStand Workstation will do that task as well as giving you a drawer for storage and a way to clean bacteria from your keyboard, mouse, and phone just by sliding them under the Flexispot and pressing a button.
Price: $129.99 MSRP
Where to buy: Amazon
Source: The sample for this review was provided by Flexispot.