We use affiliate links. If you buy something through the links on this page, we may earn a commission at no cost to you. Learn more.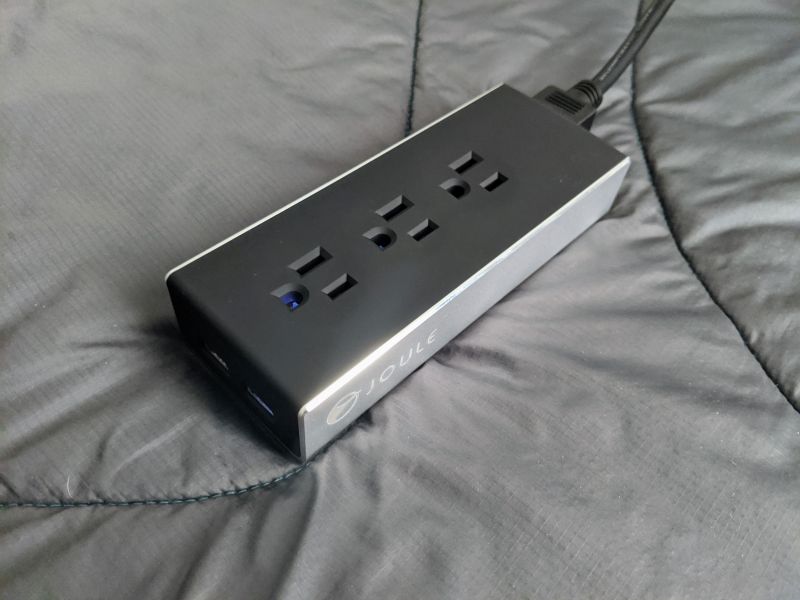 REVIEW – I love over-engineered products. I just love it when an engineer takes something as simple as a power strip and redesigns it to look right at home in a futuristic sci-fi movie or an Apple commercial. With its shiny anodized aluminum shell and light-up ports, the JouleBAR power strip checks all the boxes for me when it comes to a simple product taken to the next level. Unfortunately, those extra design elements come at a premium, and even though the Joule Bar is incredibly useful and well-designed, it's $75 price tag might be a bit much for all except the most devoted tech lovers.
What is it?
The JouleBAR is a sleekly designed power strip with built-in surge protection, three 110V electrical outlets, and two 2.1A USB ports. The aluminum-cased device features lighted ports, three power modes, a detachable power cord, and a storage pouch.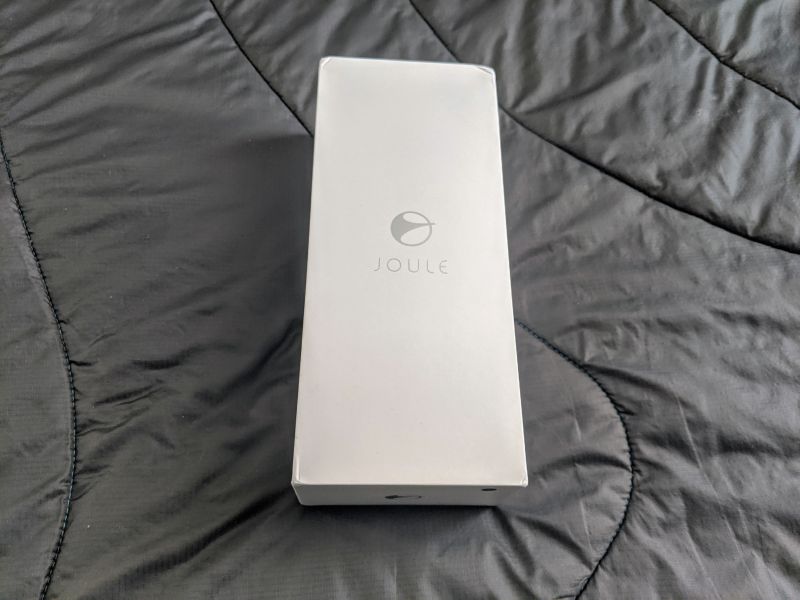 The JouleBAR comes in a discreet white box adorned with little more than the company's logo.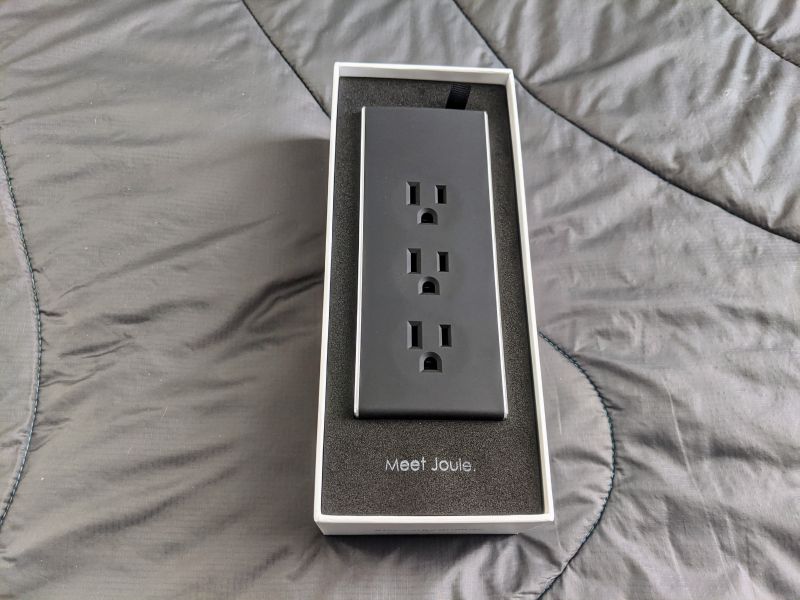 What's in the box?
JouleBAR
4 ft. Power Cable
Velcro Cable Tie
Storage Pouch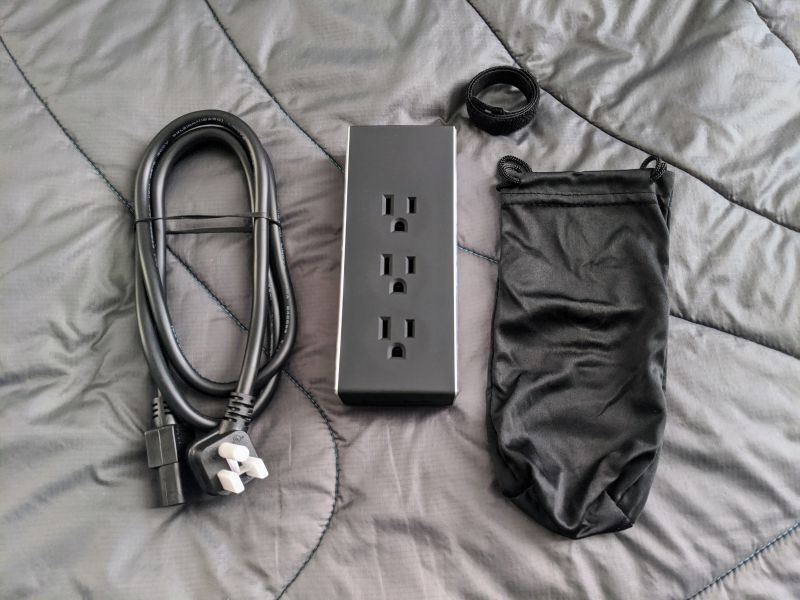 Design and features
I really dig the design of the JouleBAR. There aren't too many ways to improve on the basic power strip, but the designers of the JouleBAR hit all the right notes.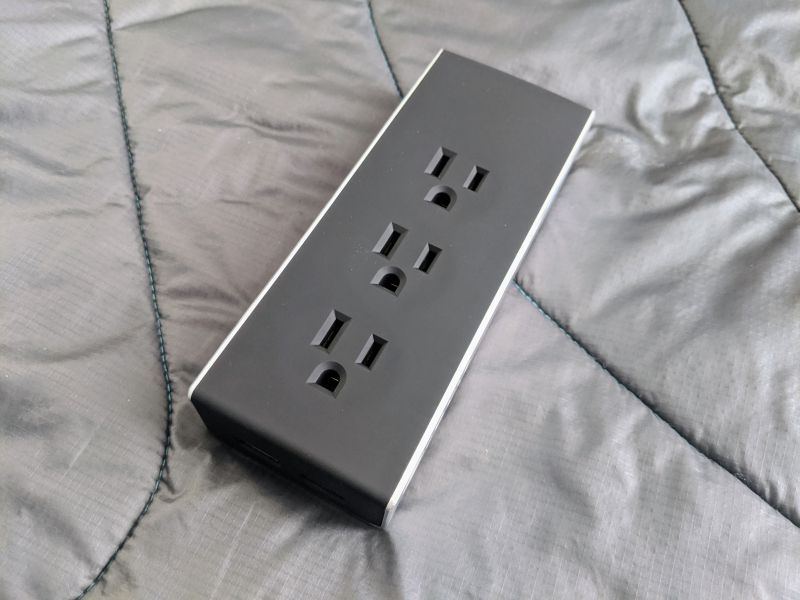 The unit itself is encased in anodized aluminum with the top insert made of matte plastic. There's a rubber non-slip pad attached to the bottom, which is a nice design touch. The Joule logo is etched on the sides.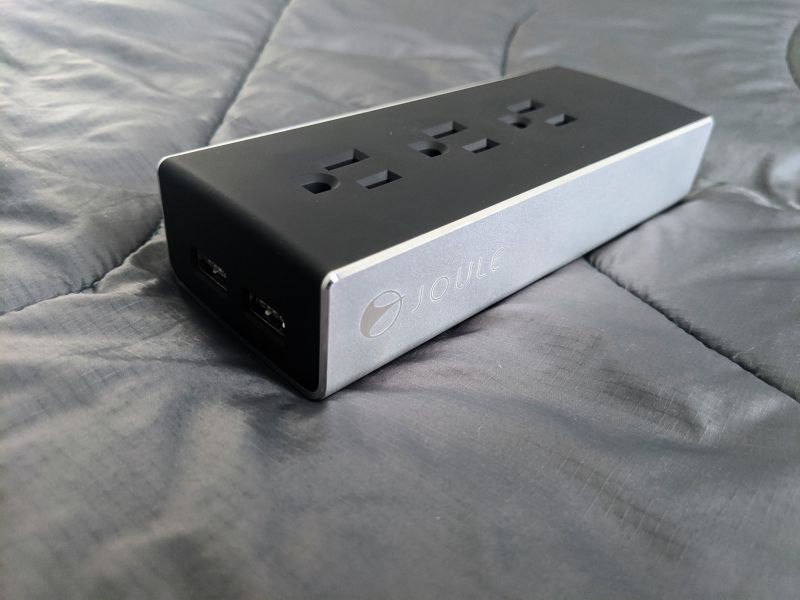 The power port and three position power switch are on one end of the unit. The power cord uses a standard three prong connector. This is a great feature of the JouleBAR, the ability to use power cords of different lengths.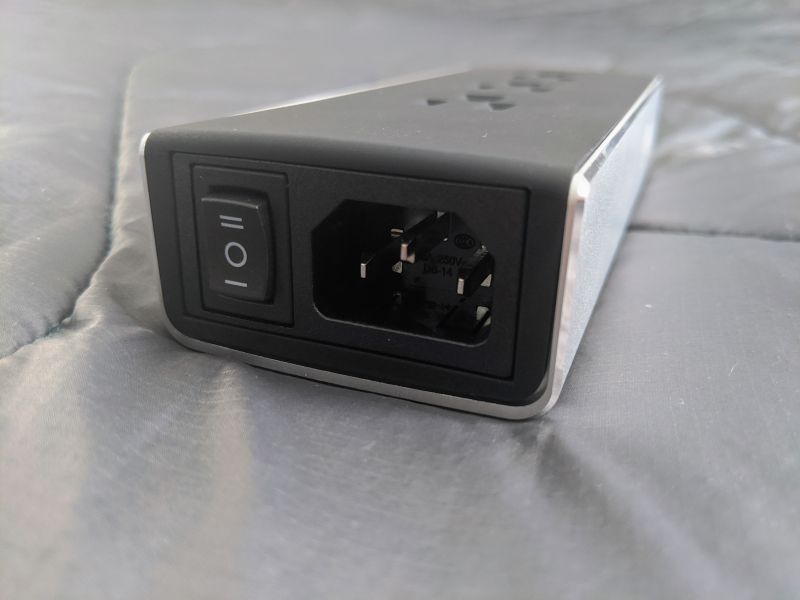 The two USB power ports are located on the end opposite the power switch.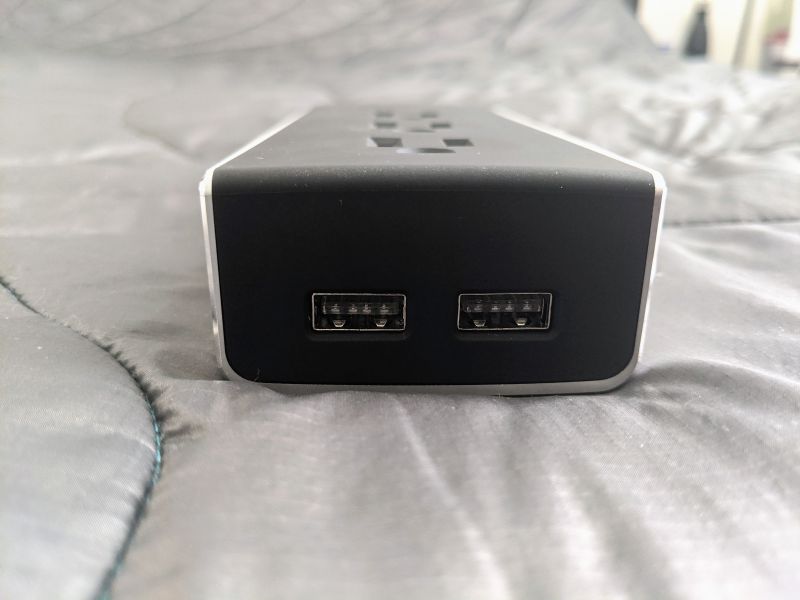 The three 110V electrical outlets on the JouleBAR are stacked vertically and are set a good distance apart to prevent power bricks from blocking them.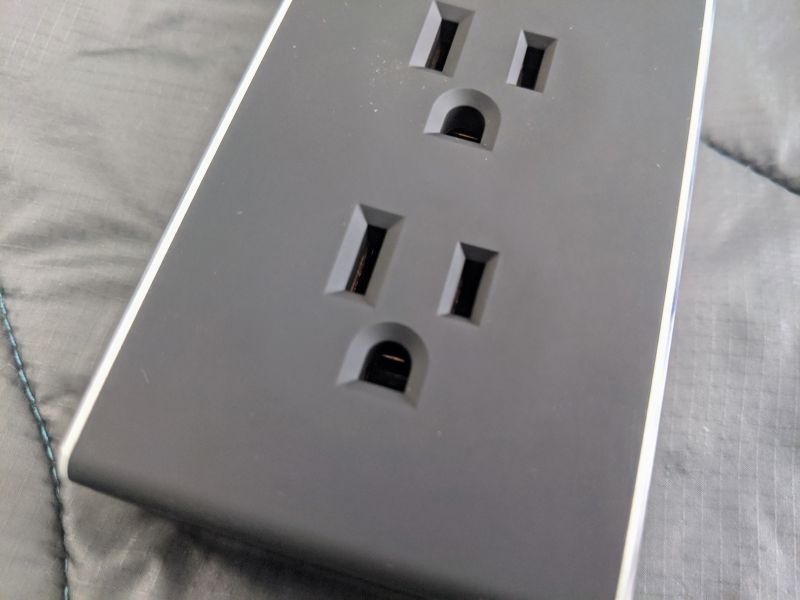 The included four foot long power cable has a 90 degree head on it which I always appreciate.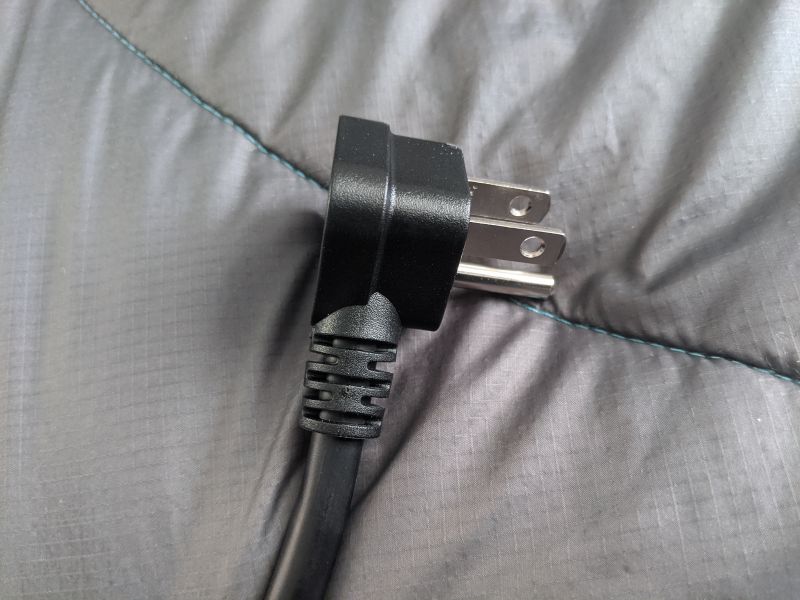 There's an eight foot version of the power cable available for purchase from Joule for $15.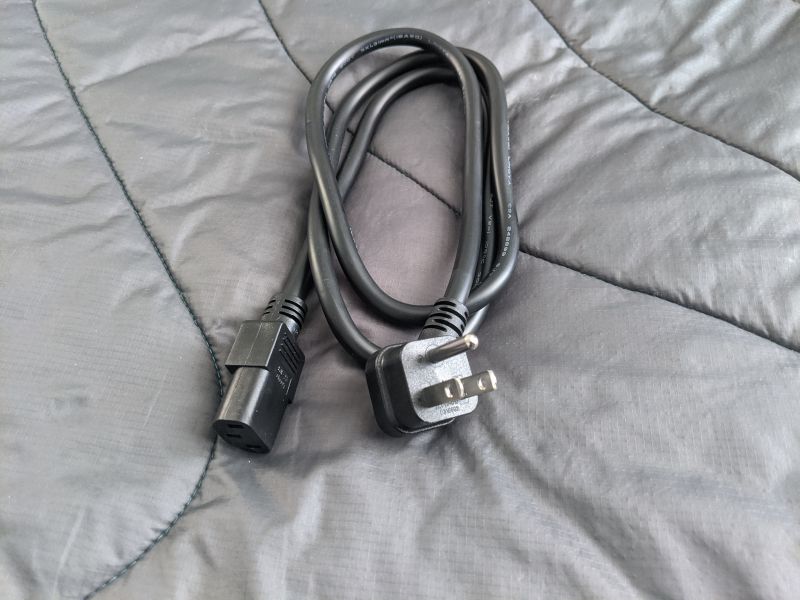 The JouleBAR comes with a great little storage pouch that cinches up and protects the unit when you're on the go.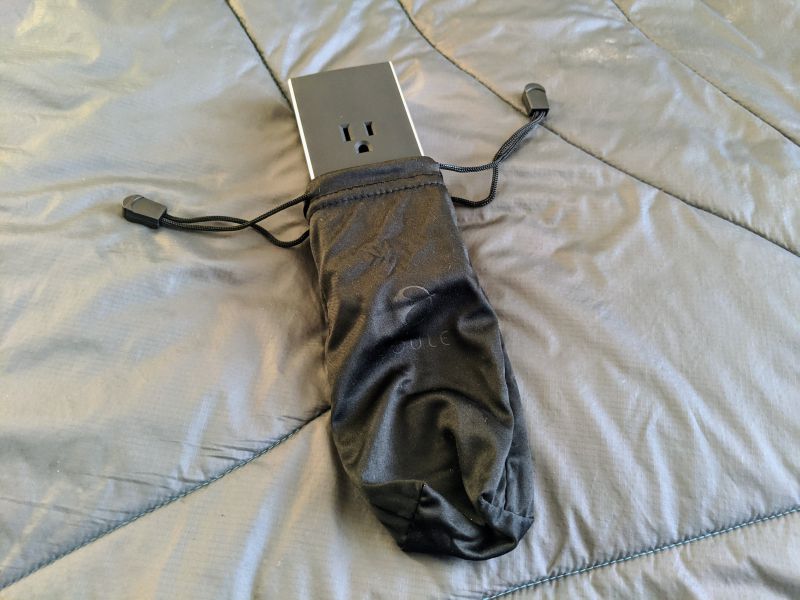 My only problem with the storage pouch is that it doesn't fit the included cable. It'd be great to be able to keep the unit and cable together when I'm travelling, especially because the unit is useless without the cable and I have A LOT of things already floating around in my EDC bag.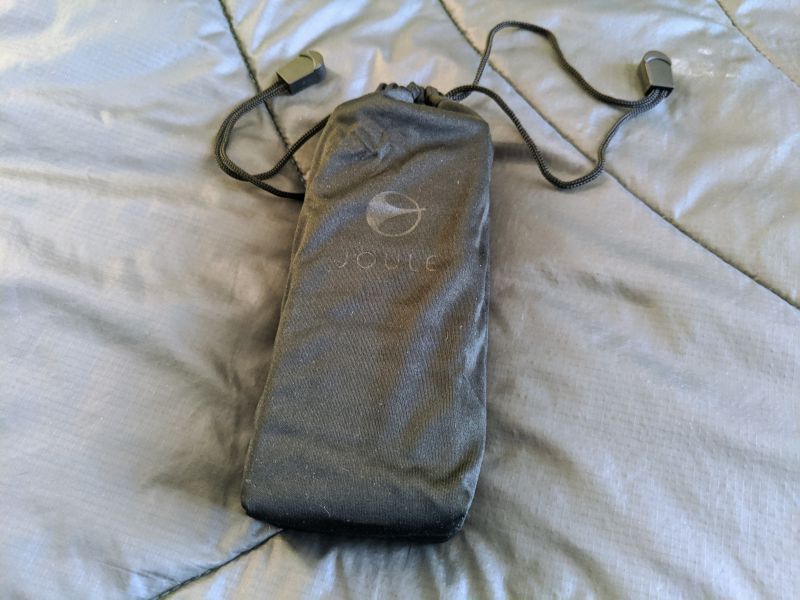 Performance
The JouleBAR does exactly what a power strip should do, provide power. The added bonus of surge protection for my expensive connected devices is great as well.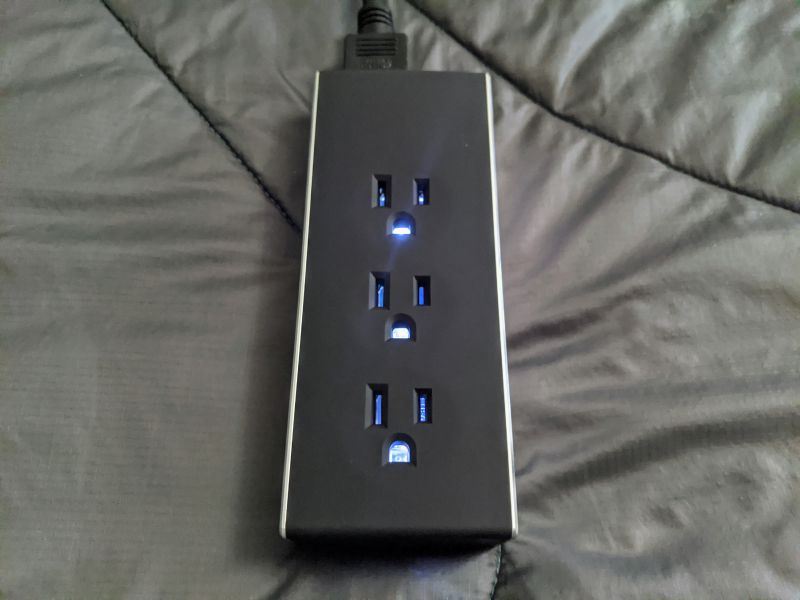 The lighted ports are a feature I didn't even know I needed until I had them. It really does make a difference when you're plugging in a new device at night in your dimly lit apartment.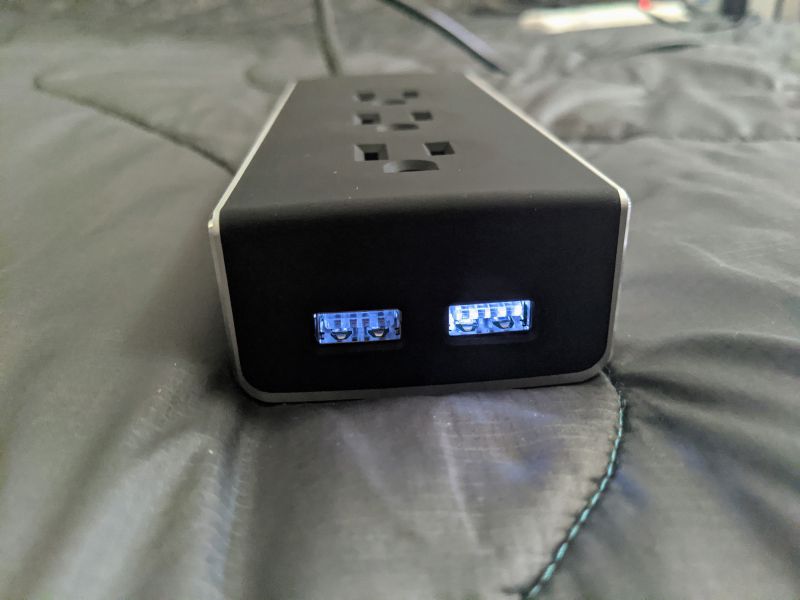 The power switch has three positions; Off, all ports On, and an Eco-Friendly Mode that cuts power and lighting to main outlets, but keeps the power flowing to the two USB ports.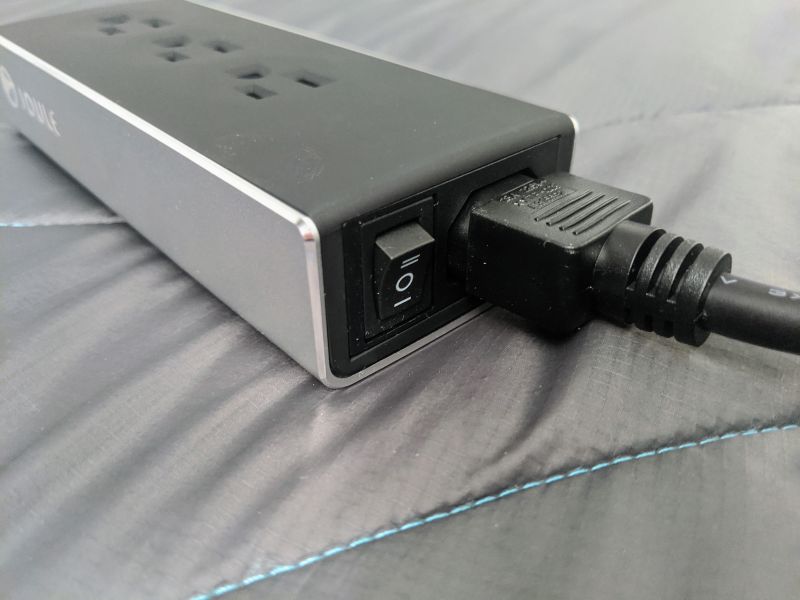 The extra power mode is another feature I wasn't sure about at first, but is useful to prevent what's know as vampire draw, which happens when electronic devices drain small amounts of electricity from outlets even when they're turned off or in standby mode. Overall, the JouleBAR performs exactly as expected and just disappears into the background of my life, which is what all great tech should do.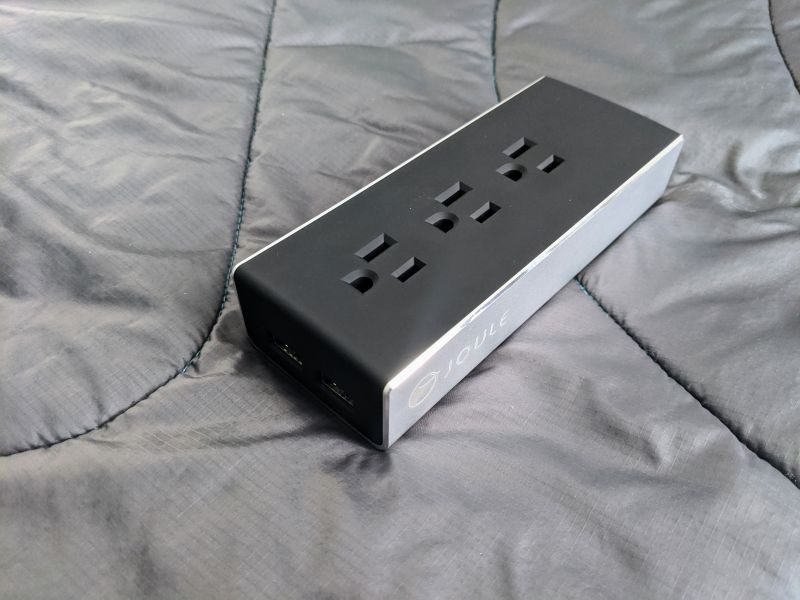 What I like
Sturdy and well-designed
Portable
Extra features like lighted ports and USB power mode actually useful
What needs to be improved
Unit and power cord should fit in the included storage pouch
Expensive
Final thoughts
I really like the JouleBAR power strip and I can see myself throwing it into my bag when I head out on trips or coffeehouse work sessions. The unit is very well designed and its features are innovative and useful. I realize that craftsmanship like this comes at a premium, but $75 is still a bit high for me and might be for others as well. The JouleBAR is available in three colors, Matte Black, Piano White, and Apple Red.
Price: $75.00
Where to buy: Joule and Amazon
Source: The sample of this product was provided by Joule.