We use affiliate links. If you buy something through the links on this page, we may earn a commission at no cost to you. Learn more.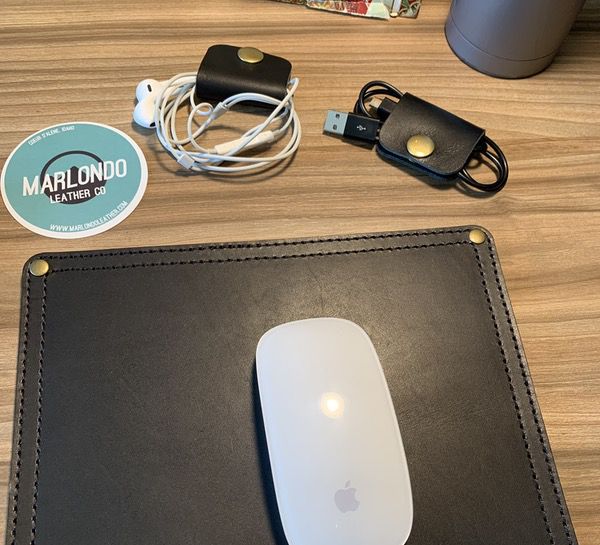 REVIEW – Here's a little something to add some class to your workspace! I got my hands on some accessories from Marlondo Leather that I've been using for the past month as part of my work-from-home setup. Lovely full grain leather that's super functional to boot! To the review!
What is it?
The mousepad is, well, a mousepad. The cord keepers are loops of leather that help you manage your pesky cords and cables.
Hardware specs
Both items are made with full grain vegetable tanned leather and brass hardware.
The Mousepad is 9.5″ by 7.5″ and has a suede backing
The Cord Keepers are 2″ by 1.5″
Design and features
I love simple, useful accessories… especially when they're made from full grain leather! The Marlondo Leather Mousepad ticks all those boxes. I dig the black leather, but they also make these in a tobacco and dark brown color variant. Check out my stylin' desktop!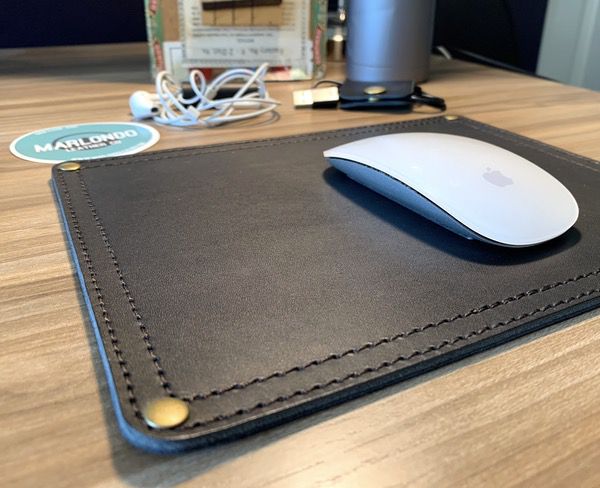 This particular mousepad is 9.5″ by 7.5″, so there's plenty of room for the mouse to roam. That buttery smooth vegetable tanned leather feels amazing and allows for smooth mouse travel.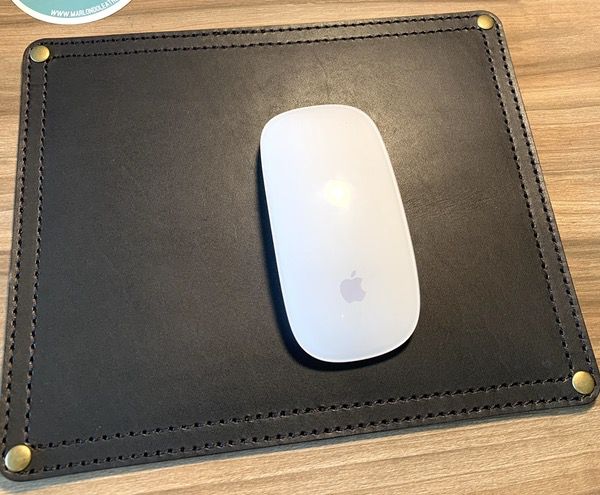 Solid brass hardware on the corners adds some extra class to dress it up with some extra class without getting in the way of the mouse. Here's a closeup of the assembly. Note the thick full-grain leather, which is got a light finish to the edging for a bit of a rustic look. The stitching is tight and flawless throughout.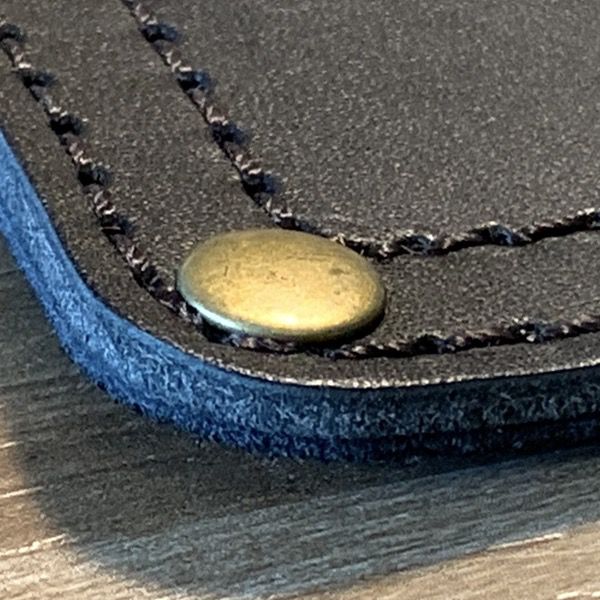 The piece is backed by a suede layer to keep your mousepad from sliding around.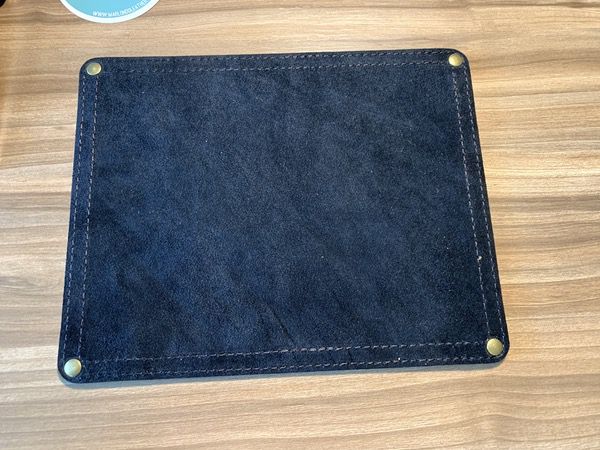 I really like the attention to quality details here. Those brass rivets are double capped and finished tight against the suede so they don't scratch up your desk.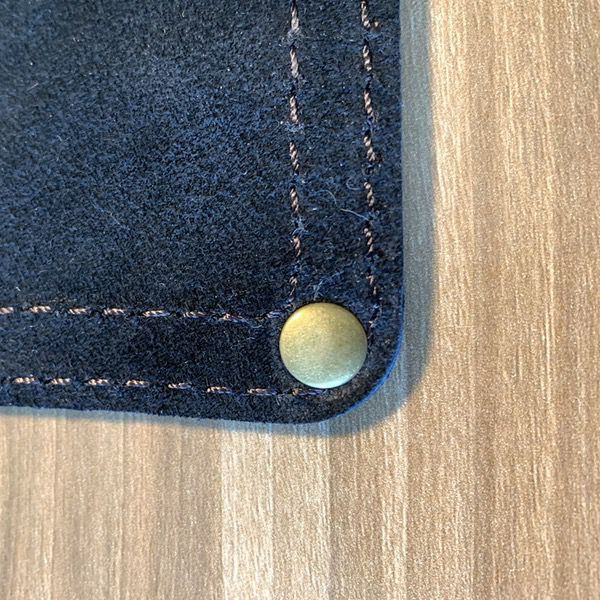 I'm finding the Cord Keepers to be supremely useful. They're basically a strip of leather that snaps to form a loop to manage cables. While the exterior is finished, the interior is left raw. You can see in this shot how the dye fully permeates the leather, so the color holds up to scratches and scuffs.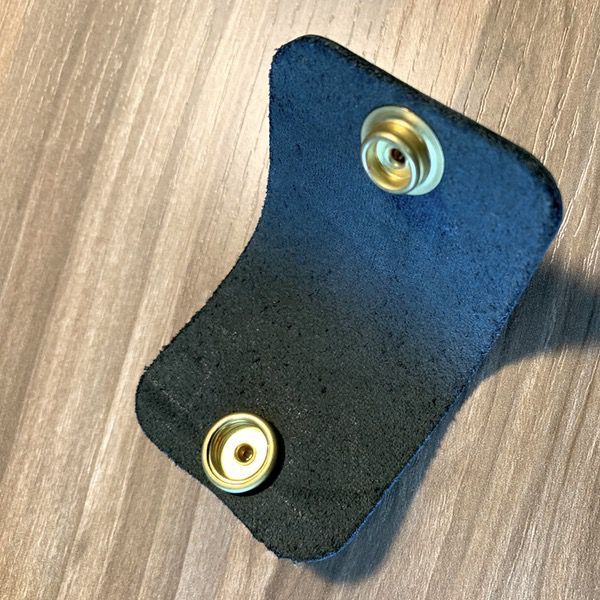 Here's a shot of the Cord Keeper closed. A simple brass snap keeps it sealed. I do love the antique brass look, especially against the black leather.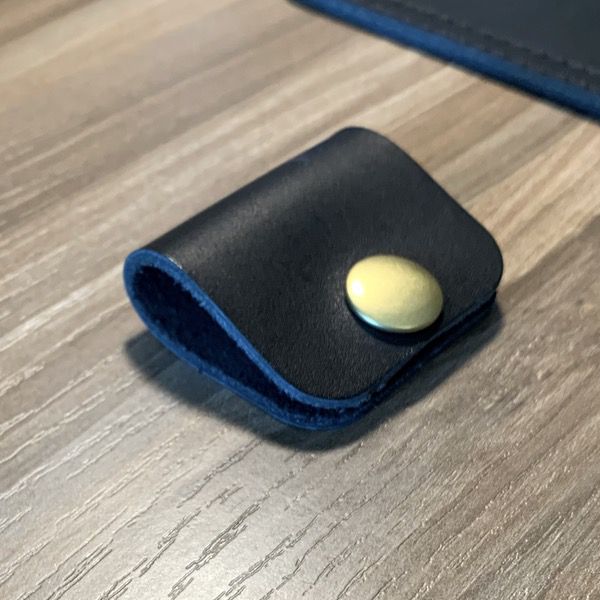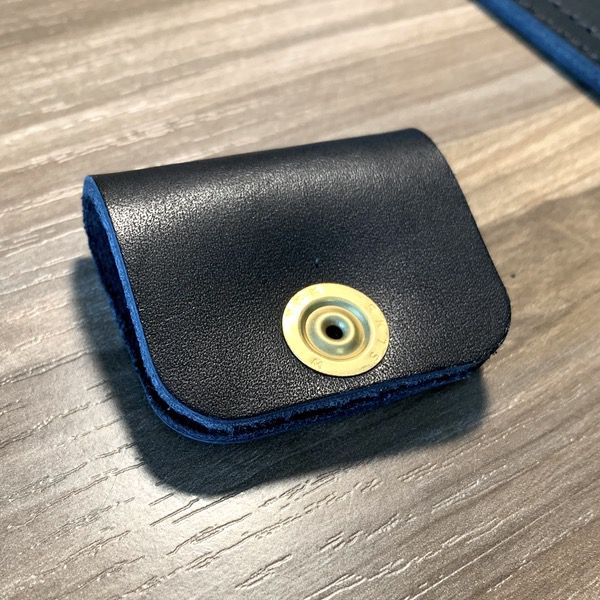 You can use these Cord Keepers in all sorts of creative ways. The primary purpose is to wrangle long cables so that they don't get tangled with the other stuff in your bag or drawer.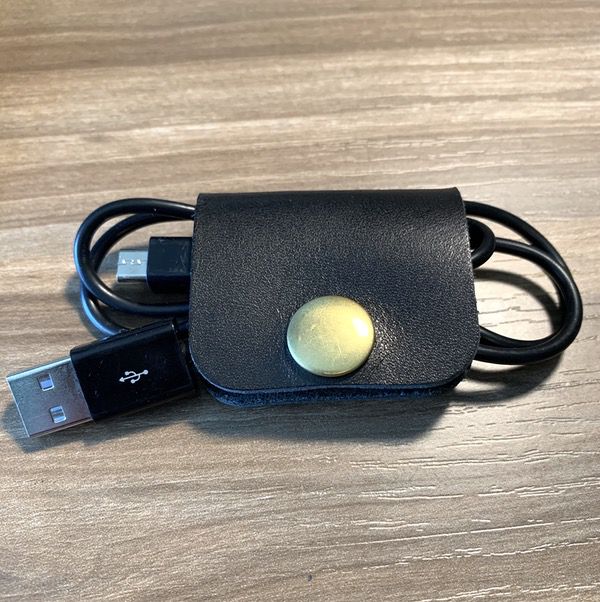 But I also find them very useful for wrangling extra cable lengths as shown below. You'll also see how I use them to manage my earbuds in the feature pic.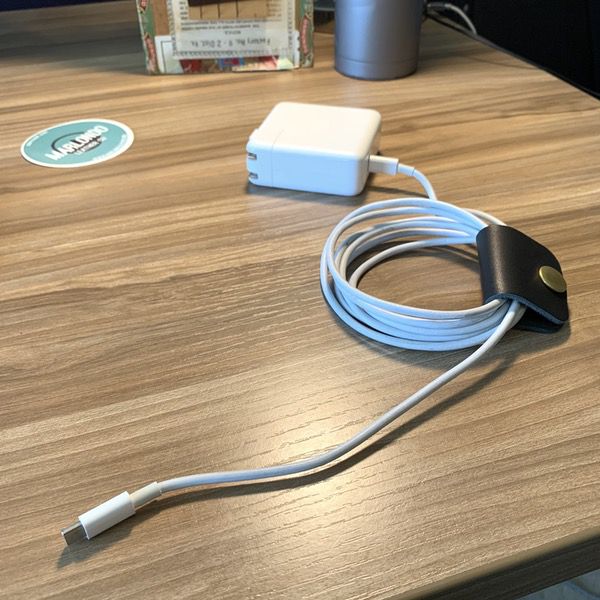 I'm still finding all kinds of creative ways to use these things around the office.
What I like
Beautiful thick veg-tanned leather
Excellent finishing, even in these simple designs
Very functional pieces
What needs to be improved
Nothing that I have seen so far
Final thoughts
This is my first experience with Marlondo Leather. I actually won these pieces on an Instagram contest and had no idea what to expect (they're just accessories, right?). I am really impressed. The leather quality & assembly is amazing even on these simple pieces, which bodes well for the rest of the products in their lineup. The retail price is great, too. Methinks I may need to go shopping for some more leather now. 🙂
Price: The mousepad is $30, and the Cord Keepers start at 2 for $8.00.
Where to buy: Visit the Marlondo Leather web site.
Source: I purchased these products with my own funds.