The Gadgeteer is supported by readers like you! If you buy something through links on our site, we may earn an affiliate commission at no cost to you. Thank you! Learn more.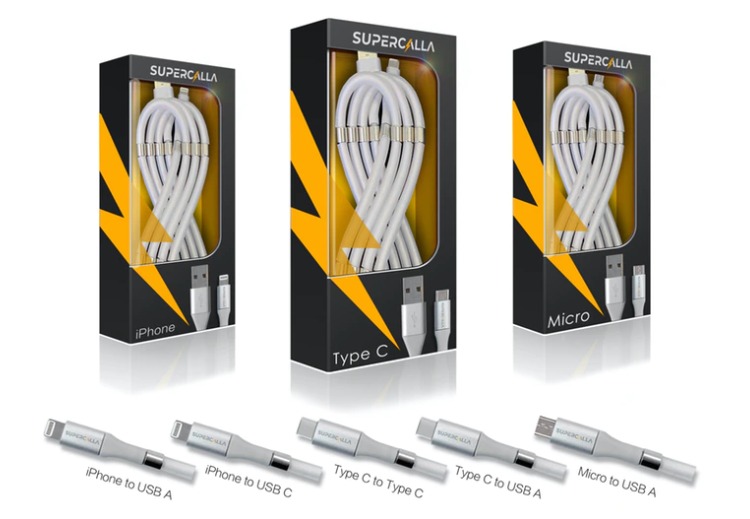 CROWDFUNDING NEWS – Charging and data transfer cables are often an annoying messy necessity. Why not make them fun and tidier all at the same time? SuperCalla is a data/charging cable that has been redesigned. It has several ring magnets located at certain distances along the length of the cable so that the cable can be coiled up easily.
And when you need to use it, you can uncoil only what you need! Looking at it, it really looks like fun to play around with too. What is it with magnets? They draw me in (see what I did there?) and taunt me saying, "Come and play! And play. And play. And play…"
There are several options available to choose from: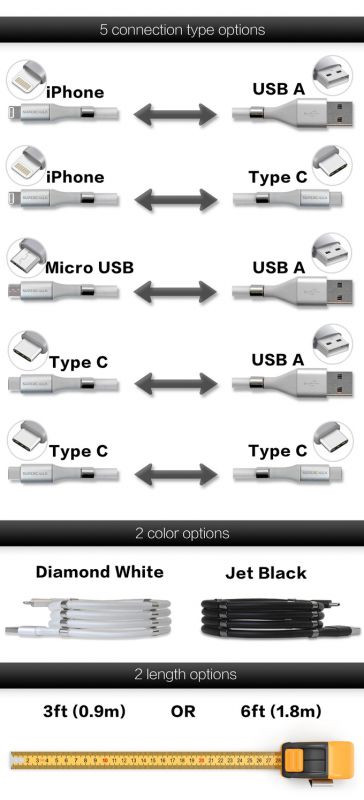 There are five connection types:
Lightning to USB-A
Lightning to USB-C
USB-C to USB-C
USB-C to USB-A
micro USB to USB-A
And you may order the cable in black or white colors and in 3 ft. or 6 ft. lengths. Additionally, these cables have the following specifications:

If you are interested in the SuperCalla, head over to its Kickstarter page soon because the campaign ends in 7 days. A pledge of $19 will buy one and a pledge of $29 will buy two. Not too bad for a cable/fidget toy!. They are estimated to ship sometime in June 2020.