We use affiliate links. If you buy something through the links on this page, we may earn a commission at no cost to you. Learn more.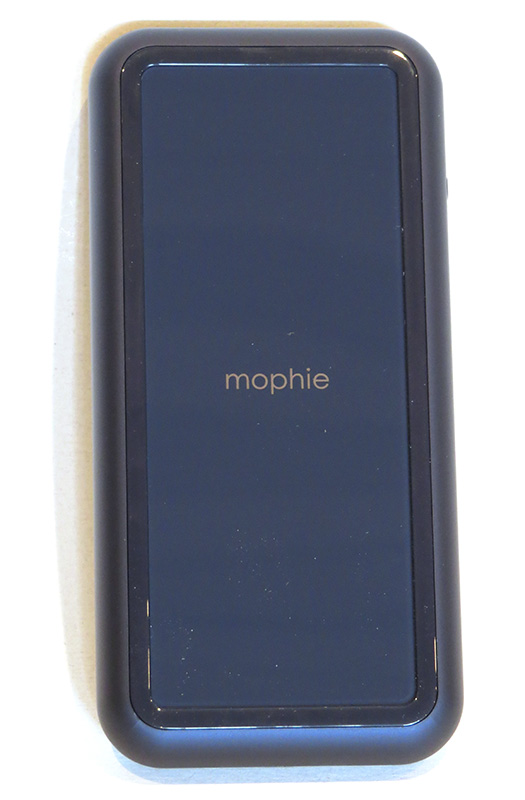 REVIEW – It's been a long while since I've needed a portable charger, but as my phone gets older, the battery is starting to wear down. Since I have wireless charging, I figured that the best option for a power bank would be one that supports it. Mophie has been a solid manufacturer of power banks for years, so when I saw they had the Mophie Powerstation Plus XL, I was excited to give it a try.

What is it?
The Mophie Powerstation Plus XL is a wireless power bank with a built in lightning cable for wired or wireless charging.
Hardware specs
8,000 mAh battery
Wireless & wired charging
Built in Lightning cable
18W output
Multi-device charging
What's in the box?
Mophie Powerstation Plus XL
Instruction manual
Design and features
There isn't much that comes with the Mophie Powerstation Plus XL. I found it odd that they did not include a charging cable, though it uses a Lightning cable that most iPhone users own for charging.

Other than the charging port, the power bank has a USB port to plug in any charging cable that you may need. Friend have an Android? You can still charge it just fine.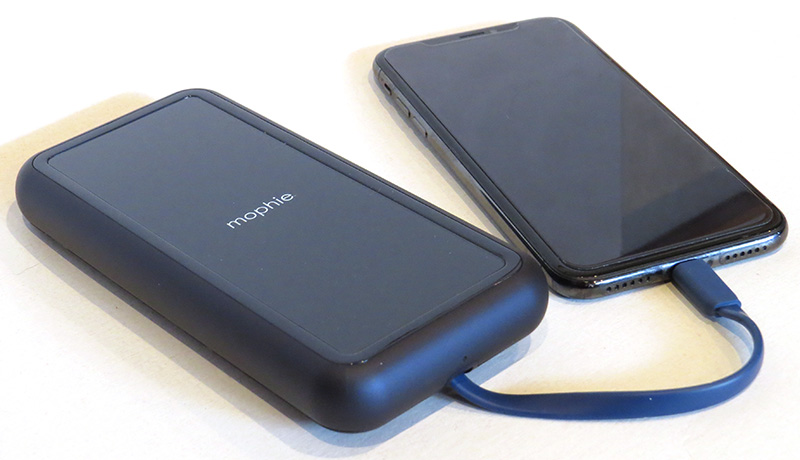 If you have an iOS device, however, you can either wirelessly charge (if your iPhone or Android model allows) or plug in via the built-in Lightning cable. Charging with the Lightning cable goes very quickly. I was surprised when my phone went from 25-80% in around 45 minutes. I was even more surprised that my iPad quickly charged up as well, since it's an older generation iPad Air.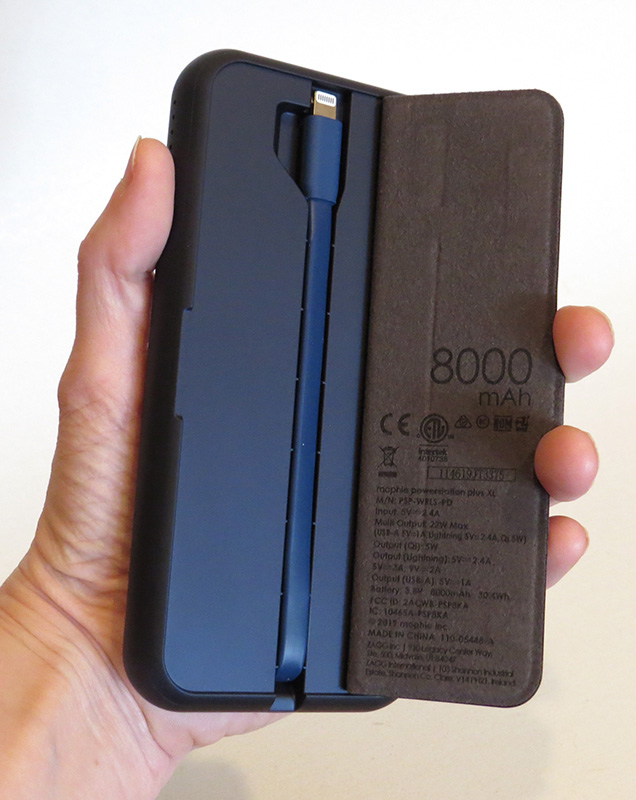 I really liked that the built-in cable tucked away nicely and the magnetic flap kept everything hidden away. It also has a nice aesthetic look to it; very similar to an iPad case/cover. The coupled with the shiny/matte finish of the rest of the power bank gives it a sleek look.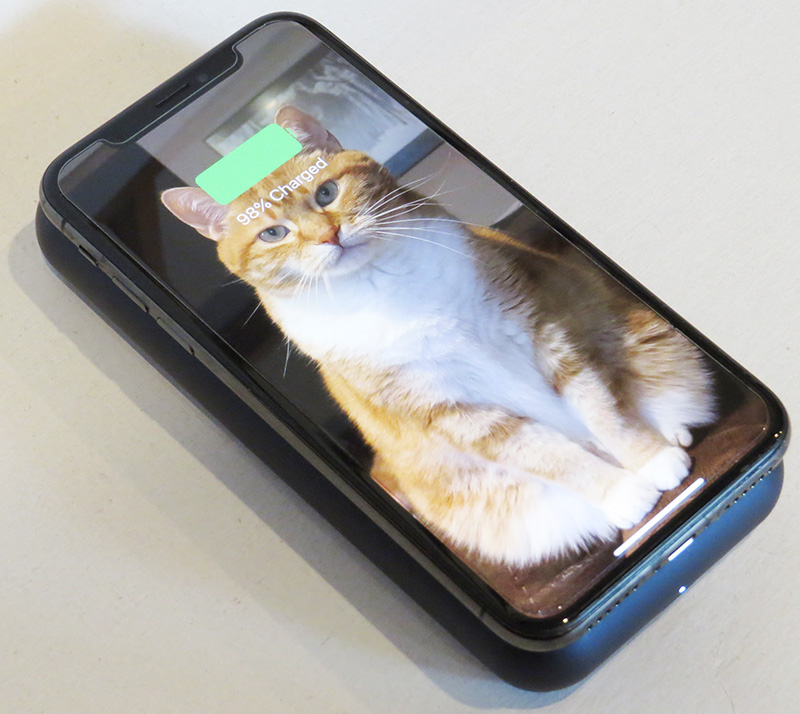 Charging via wireless was quite a bit slower. For me, the wireless charging is perfect for having at my desk. I can pick up the phone and set it down when I need to. You just have to press the button on the side to start up the charging. Once you lift the phone off, you have a little time to place it back down without having to press it again. You also use this button to check how much juice the battery has left.
The only thing that worried me about the wireless charging was the heat it generated. Between the phone and the pack itself, it put off a good amount of heat.

One thing I noticed about the Powerstation Plus XL was the size. It was a thicker version of my iPhone X. The weight seemed to be a little heavier than the phone itself, despite being double the thickness. The thickness made it less portable, however, since I could not put it in a pocket or my smaller purse.
What I like
Quick charging when using wired charging
Charges fast with Lightning cable
Built in Lightning cable (for charging devices)
What needs to be improved
Kind of bulky
No charging cable
Final thoughts
Overall, it was really convenient to have the Mophie Powerstation Plus XL on my desk to top up my phone after work. I could set the phone on the power bank and forget about it for a bit. If I needed a quick bit of juice to get me by for the rest of the day, I could always plug it in with the included Lightning cable and it would very quickly get my phone charged. I am not sure how much I would use this for travel since it is a bit bulky, but it is very convenient to have around for portable charging. If you are looking at getting a power bank for your device, then take a look at the Mophie Powerstation Plus XL.
Price: $99.95
Where to buy: Zagg Website and Apple
Source: The sample of this product was provided by Zagg.