We use affiliate links. If you buy something through the links on this page, we may earn a commission at no cost to you. Learn more.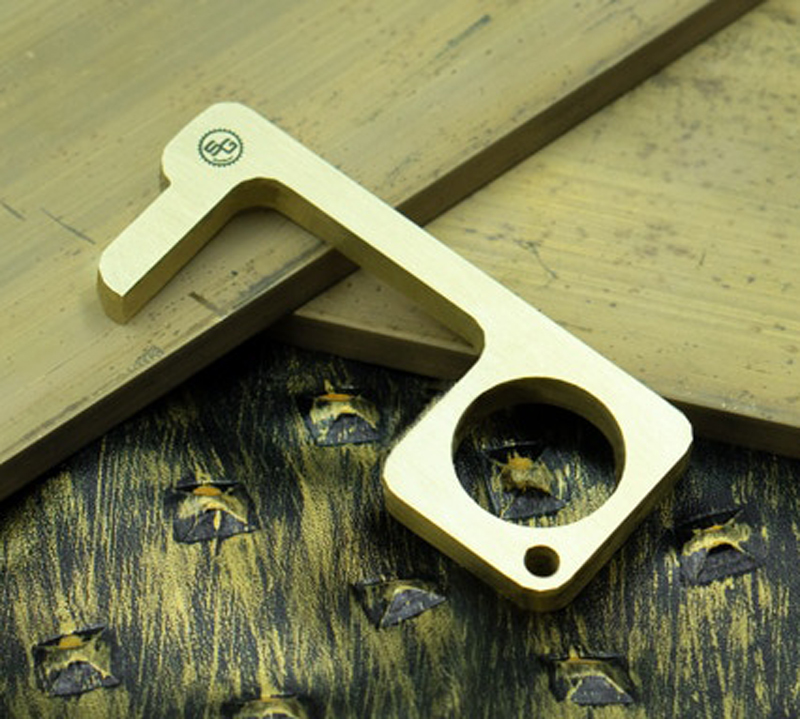 CROWDFUNDING NEWS – We all need to touch things that are outside our cleaning control.  These days, nobody wants to touch anything, given the current state of Covid19. Door knobs, ATM or gas pump keyboards, grocery store checkout screens, the list goes on.  What if there was a way to touch them, without actually touching them?
Enter the Hygiene Hand antimicrobial brass EDC door opener & stylus.  Crowdfunding on Kickstarter with an aggressive May 2020 target ship date, this little tool can help you keep your distance from all the germ-infested things we need to touch.  A good idea, even without the Covid19 issue.
A big benefit is a large hook that allows you to snag lever-style doorknob, and open it without touching it.  Since most commercial settings use this type of knob, it eliminates a major source or possible infection.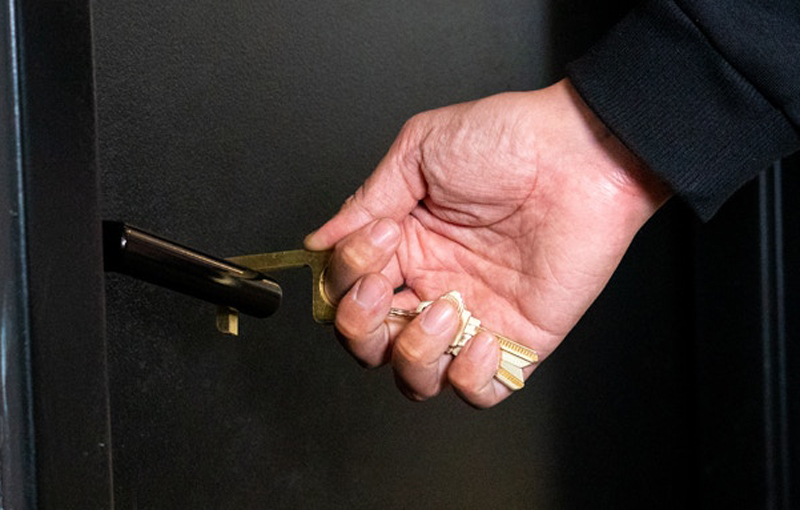 The tool is small enough for easy EDC and is designed to fit right on your keychain.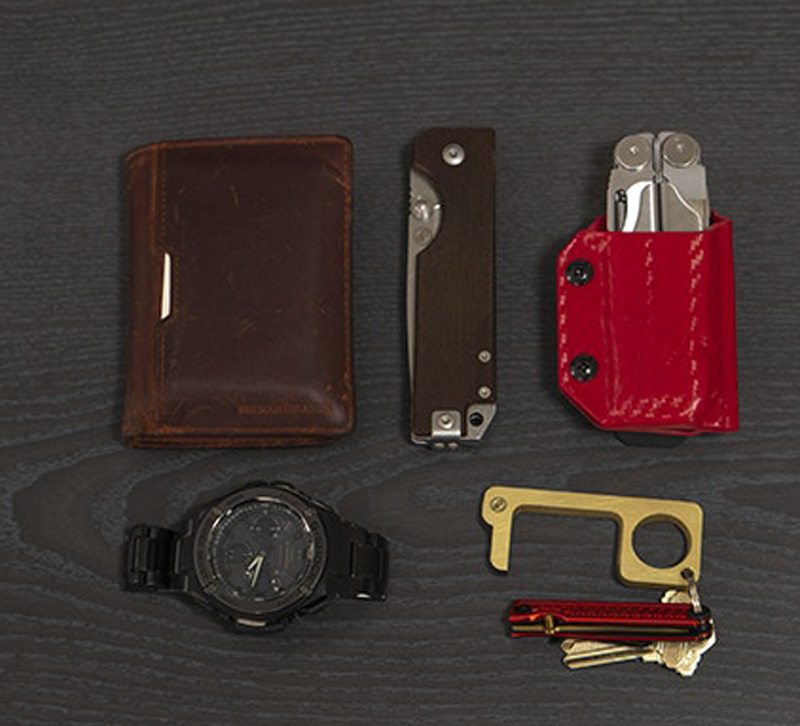 The end of the tool can be used to press buttons or as a screen stylus. Made from solid brass, it is naturally antimicrobial and is designed to fit into your hand in a variety of ways for ease of use in multiple situations.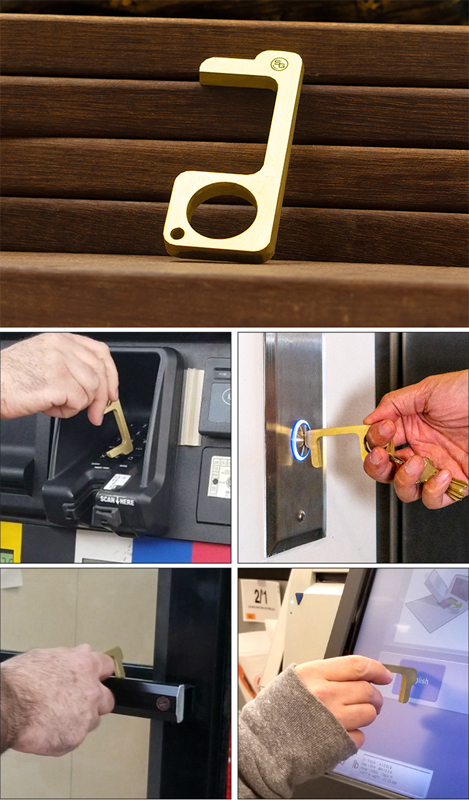 They blew past their $5,000 goal and are already near $144,000 funded. The campaign ends on Wednesday, April 22, 2020, at 8:00 PM EDT. Rewards start at $19 or two for $36.  Find out more about the product on Kickstarter.