We use affiliate links. If you buy something through the links on this page, we may earn a commission at no cost to you. Learn more.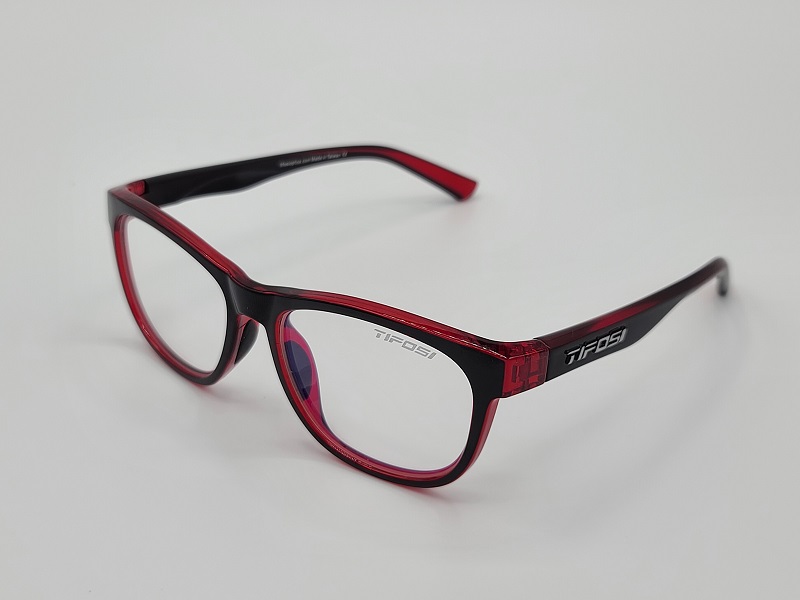 REVIEW – When I got the chance to review the Tifosi custom gaming glasses, I'll admit I was skeptical. I've tried blue-light-reducing settings on many devices, without ever noticing much of a difference to eyestrain. Perhaps actually wearing glasses designed to block the eyestrain-causing wavelengths of light will work better? Let's find out!
What is it?
Tifosi custom gaming glasses are custom-made-to-order glasses that are designed to reduce eyestrain during long gaming sessions.
What's in the box?

Included in the box are the customized gaming glasses, a small microfiber combination bag and cleaning cloth, and a nice hardshell case.
Design and features

As you can see in the image above, the screen has a slightly yellow hue when viewed through the glasses.  This tint is visible when you first put them on, but your brain adapts and you forget it's there almost immediately.  This blue-light-blocking filter is purported to reduce eyestrain, as blue-wavelength lights are said to be the biggest culprit in eyestrain.  There are also studies that suggest exposure to these wavelengths can hinder normal sleep patterns, so using Tifosi gaming glasses in the evening may help with sleep immediately following (though the repeated losses to and mocking laughter of 12 year old gamers could counter balance that effect).  These glasses can be used with any screen-based device, as all modern LCD/OLED screens put out blue-wavelength lights.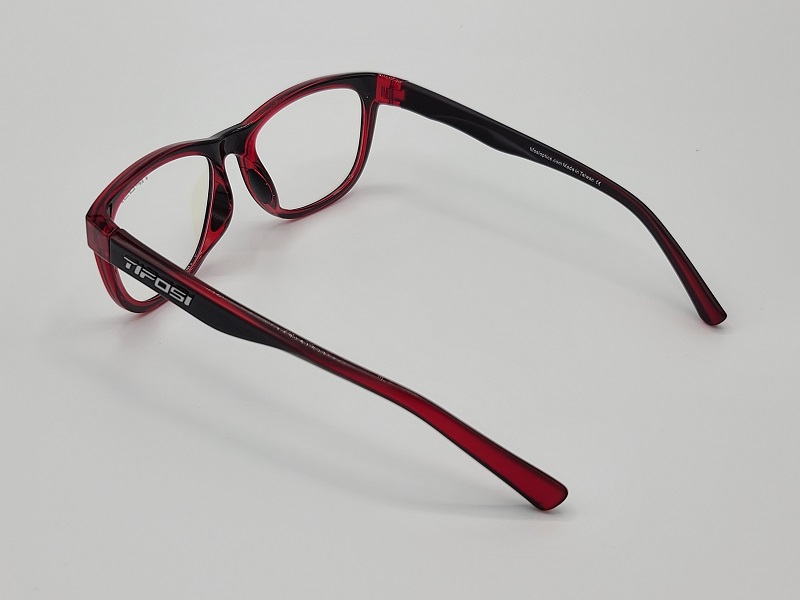 The hinges are advertised to be "integrated hinges" designed not to pull hair, and I can confirm that no hairs were pulled during this review period.  The fit and finish are nice, on par with my $200 prescription frames I sometimes wear.  I could find no manufacturing defects, rough edges, or any optical issues with the lenses.
Installation and setup

The ordering process from Tifosi is easy and appealing.  I had to select black and red since these are billed as gamer glasses, but the wide variety of colors can be mixed and matched for a truly custom look.  The set sent to me matches the preview in the builder exactly.  The customizing and checkout process was quick and intuitive, with a good user interface to navigate.
Fit and Comfort

These are surprisingly comfortable frames for a one-size-fits-all style.  I've been able to regularly wear them for extended periods with no discomfort at all.  My $200 prescription glasses cause a bit of ear pain and sometimes feel heavy on my nose after a few hours, but the Tifosi custom gaming glasses were fantastic in the comfort department.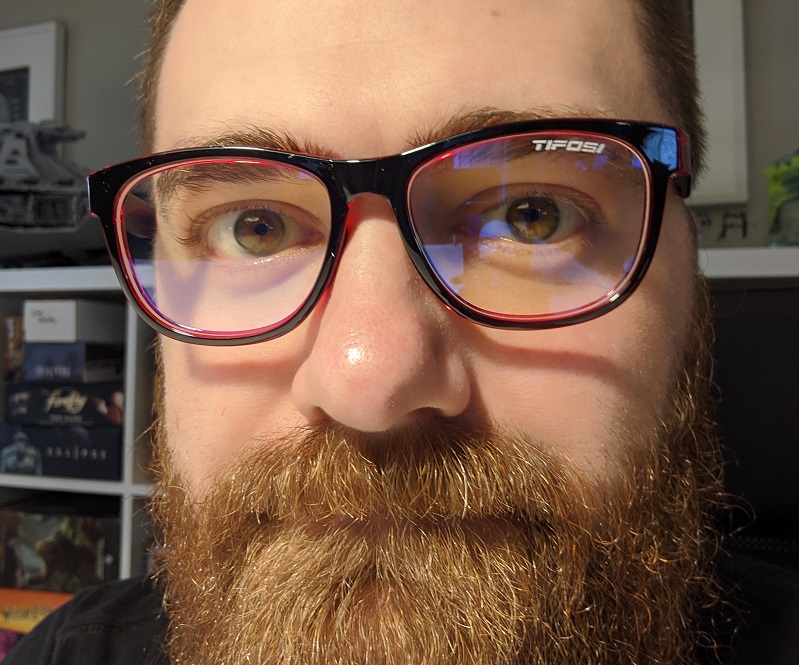 They're also more stylish than I expected, though this is an area where personal preference weighs heavily.  A part of me wishes I'd picked the pink/clear options, I may have to order a second set.
What I like
The Tifosi gaming glasses had a surprisingly comfortable fit, and they definitely seemed to help with eyestrain.  This may be anecdotal, but I could definitely tell a difference between long sessions with and without these glasses.  I began this review as a skeptic based on my past experience with blue-light-blocking settings on many devices, but now I always put these on if I'm going to be at the computer for more than a few minutes.  I appreciate that the color shift is slight and that you quickly adjust to not notice it, anything more drastic and I'd probably be annoyed by the yellow hue.  I also appreciated the easy-to-use website, ordering was a breeze.
What I'd change
My biggest gripe after using these is a that they seem to have too much glare in bright/sunny rooms.  When I used these in bright conditions, I was distracted by quite a bit of glare, there is definitely more than my prescription glasses in the same room.  They were still usable, but the reflections of my own eyeballs were always there.  An anti-glare coating of some kind would make these perfect for me.  I have an average adult-sized head, so the fit may not be as good for anyone with a larger or smaller cranium, a size option/guide would be nice to have as well.
Final thoughts
It's always a good sign when a reviewed product is added to the reviewer's everyday kit, and this one joins the club!  If you suffer from eyestrain like me when gaming (or any other long screen use), I'd recommend these Tifosi custom gaming glasses.
Price: $39.95
Where to buy: Tifosi
Source: The sample for this review was provided by Tifosi.