We use affiliate links. If you buy something through the links on this page, we may earn a commission at no cost to you. Learn more.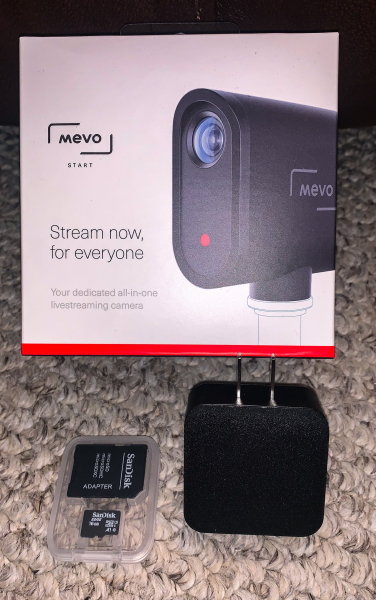 REVIEW – These days, everywhere you look, someone is live streaming something. Even the simplest smartphone can do the trick. As with everything else in technology, the more these types of devices are improved, the more demand there is for additional features and capability and in a stylish and compact form. The Mevo Start may be one of the newest devices that delivers a serious bang for the buck. Let's see!
What is it?
The Mevo Start is an all-in-one solution for live streaming. With its built-in battery and wireless capabilities, it performs as a completely standalone device. It features a built-in battery with a charge that can last up to 6 hours and is supported by a feature-rich Mevo App.
What's in the box?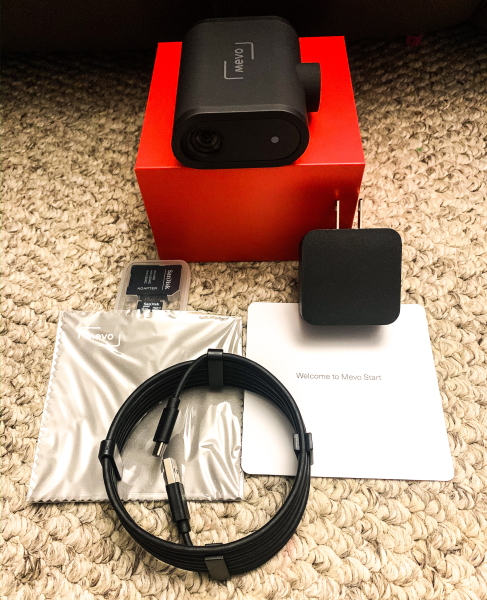 1 x Mevo Start Livestreaming Video Camera
1 x USB -C to USB-A Cable
1 x Charging Adapter
1 x Microfiber lens cloth
1 x Startup Guide
Design and features
Specifications
Battery: up to 6 hours of battery life
Sensor: Sony® 1080p Sensor (IMX307)
Processor & Encoder (SOC): Ambarella H22
Sensor Resolution: 2.07 Megapixels
Capture Resolution: 1080p – 1920 x 1080
Aspect Ratio: 16:9
Frame Rate: 30fps
Video (MP4 Recording Only): 1080p30 at 20Mbps; 720p30 at 10Mbps
Video (Streaming): 1080p30 up to 6Mbps; 720p30 up to 3.5Mbps;480p30 up to 1.5Mbps; 360p30 up to 1Mbps
Video Codec: H.264 and HEVC recording up to 1080P
Electronic Image Stabilization: Yes
Vertical Image Flip: Yes
High-Dynamic-Range Imaging: Yes
Built-In Audio: Three MEMS microphone array with Fraunhofer upHear® Spatial Microphone Processing
External Audio Input: Directly into 3.5mm aux input plug on the camera; Via USB Audio interface to USB-C connector; Via mic plugged into a mobile device; Via Mevo Mic app
Audio Mixer: Control external audio source selection and gain through the Mevo app. Stereo/Mono, Meter, Gain control, supports multiple sources
Audio Codec: AAC – 48kHz, 16-bits
WI-FI: 802.11ac @ 2.4Ghz / 5GHz. 2×2 MIMO, dual antennas Access point mode or join an existing Wi-Fi network: (Network Required – No, the camera can generate it's own network (access point) and stream via the mobile LTE connection
Bluetooth: Bluetooth 4.1 – BT and BLE compatible
Ethernet: With Mevo Start Ethernet Adapter accessory. Also supports charging via PoE (Power over Ethernet)
LTE: Via Mobile phone when using Mevo Start in hotspot mode
Streaming Bandwidth Requirements: Full HD – Up to 6 Mbps (At least 3 Mbps of steady upload speed recommended ); HD – Up to 3.5 Mbps (At least 2 Mbps of steady upload speed recommended); SD (Standard Definition) – Up to 1.5 Mbps (at least 800 kbps of steady upload speed recommended).
Live Streaming Modes: (a) Via mobile when using camera access point mode; (b) Direct from the camera when joining a Wi-Fi access point; (c) Hardwire via Ethernet when using Mevo Start Ethernet Adapter accessory
RTMP Support: Yes
Height: 3 in (7.55 cm)
Width / Diameter: 1.3 in (3.4 cm)
Length: 3.4 in (8.7 cm)
Weight: 8.2 oz (232 g)
Interfaces Provided: USB-C, micro SD slot
Exposure Metering: Spot;
White Balance: Auto or presets
White Balance Presets: 1-Incandescent, 2-Sunny, 3-Cloudy, 4-Fluorescent
Exposure Modes: Auto with compensation option
Exposure Compensation: -2, -1.5, -1.0, -0.5, 0.0, 0.5, 1.0, 1.5, 2.0
Camera Lens Type: low distortion, 8 elements, f2.8, Focal length 3.6mm
Field Of View: 83.7 degrees (diagonal)
Focus Adjustment: Fixed
Camcorder Media Type: Flash (Removable)
Memory Card Compatibility: Micro SD (SD, SDHC, SDXC)
Button: One on the back of the camera. Turn on-off, Start/stop streaming and/or recording (configurable)
Indicator: Front RGB LED tally light & four white battery indicator LEDs
Screen, Preview, and Configuration: Via the required mobile app
Desktop: Via Livestream Studio
Language: English
Six-Axis Motion Sensor: Yes
Operating Temperature: 0 – 35C
Speaker: Buzzer
Remote Power On/Off: Through USB-C Charging cable
Mounting: Microphone stand thread (female 5/8″-27) Mounting Accessory Adapter for mounting to standard tripods (1/4-20 UNC and 3/8″-16 threads).
Notes
*Periscope/Twitter maximum streaming resolution is limited at 720p
*Ethernet streaming requires Mevo Start Ethernet Power Adapter
Features: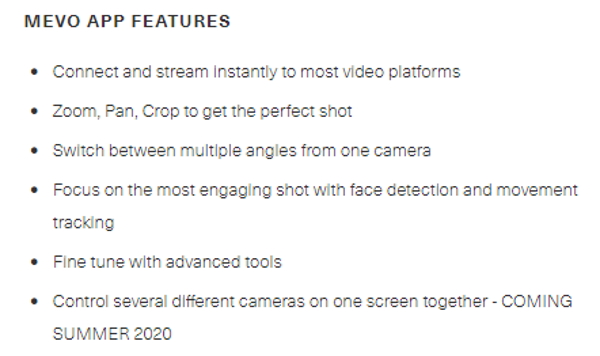 On the front of the Mevo, there is the lens and sensor.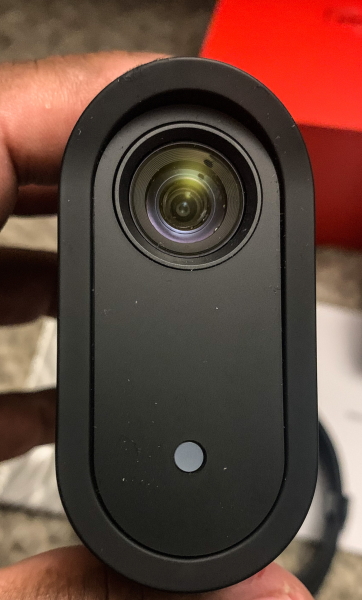 On the rear of the Mevo Start from top to bottom, as shown below, there are the LED battery indicator lights, the on/off power button, the 3.5mm jack, a USB-C port, and a micro SD slot.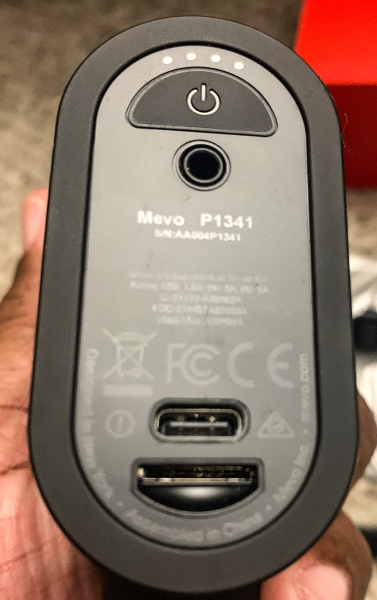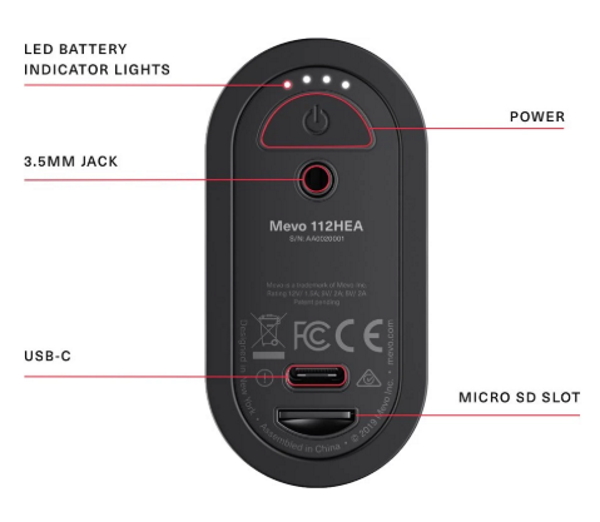 On the top of the Mevo, there are the 3 built-in mics.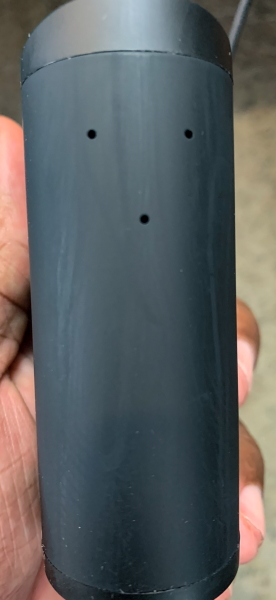 Underneath the device, there is a screw-in  1/4-20″ tripod mount adapter.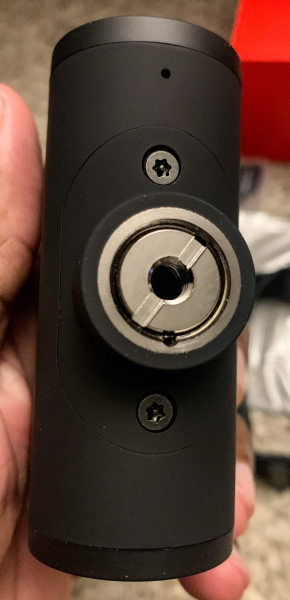 The included USB-C to USB-A cable plugs into the power adapter and the USB-C port.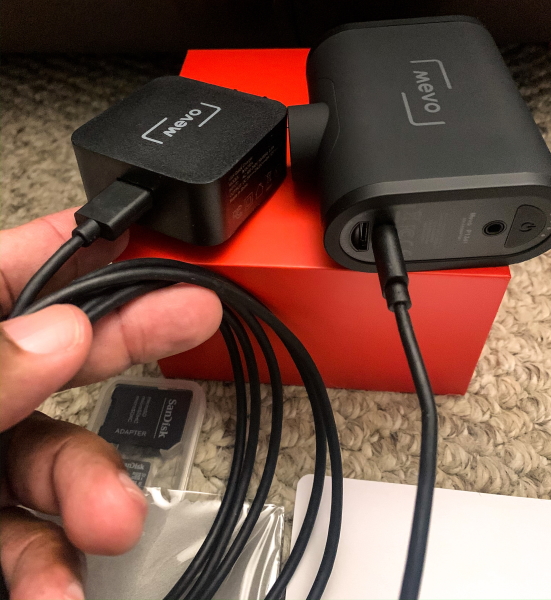 Performance
The Mevo is compact and easy to handle. Once I charged it, I downloaded the app and went through the connection and setup process. I first connected to its built-in WiFi and then connected it to my network. Once I did I was able to see video from the device via my smartphone screen. The options that are available also allow you to live stream to multiple platforms, and for my testing, I used YouTube and my personal live stream account via my website.
The following are some screenshots from the app showing settings and options, and the video interface and experience from my smartphone: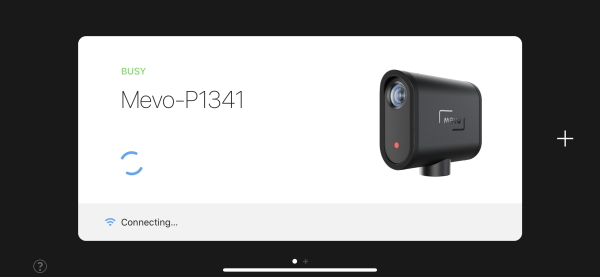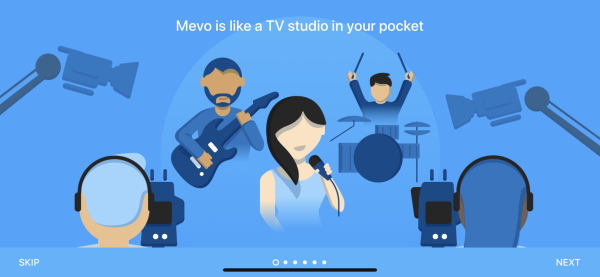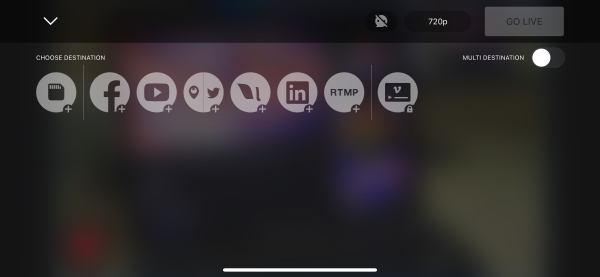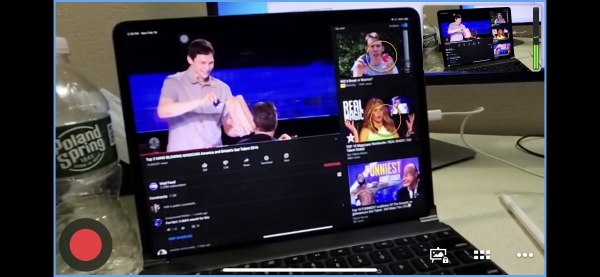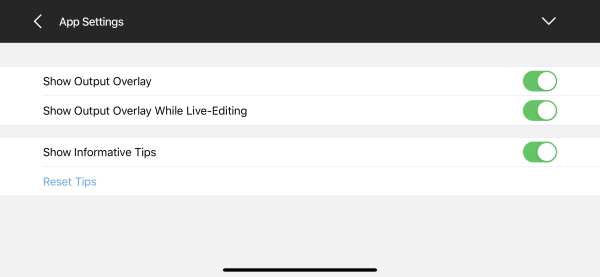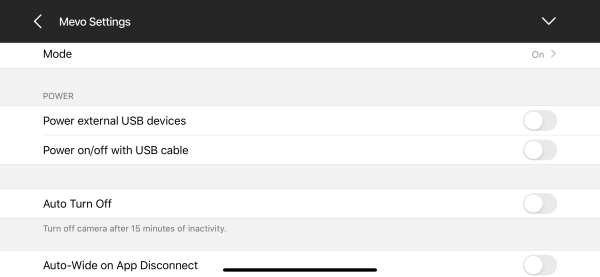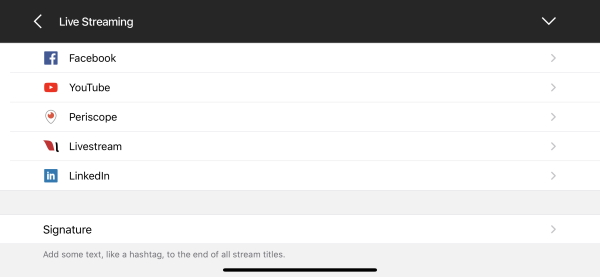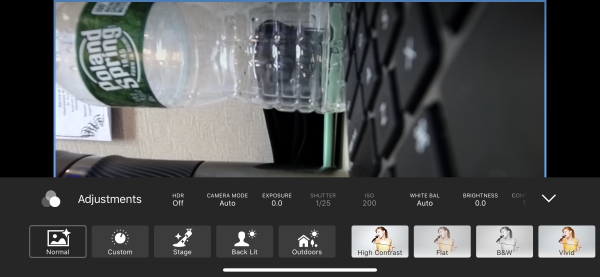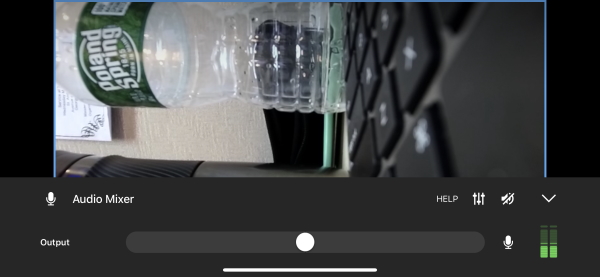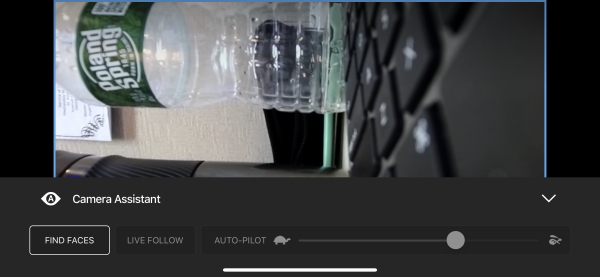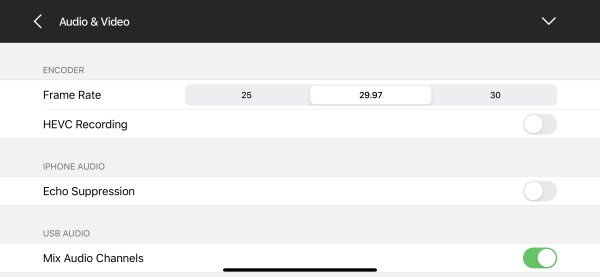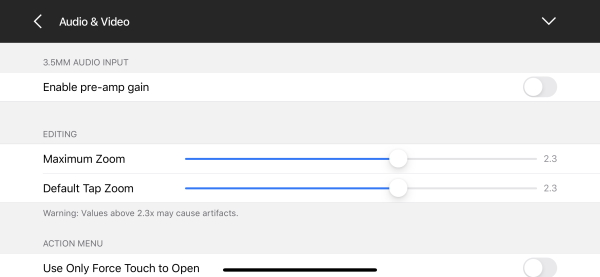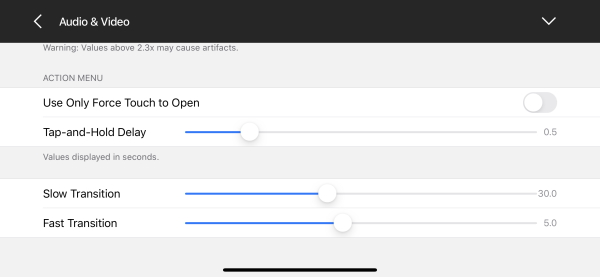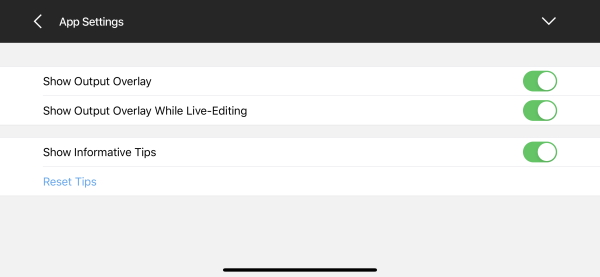 The following is a short live-streamed video on YouTube. Notice the audio and video and close/up quality and capabilities from approximately 50 feet away from the Pastor and from up in the air in the balcony.
I also tested a one-on-one video/audio stream using a mobile hotspot between New York and Indiana and it worked perfectly. I used my personal live stream webpage for the other person to be able to view in Indiana.
The functionality includes the ability to do overlays and to zoom on any part of the video by touching the desired area on your smartphone screen. The face detection and movement tracking also work well.
The Mevo Start Ethernet Power Adapter was not provided, so all testing was wireless.
What I like
The build quality
The easy connection to streaming platforms
The built-in battery
The app features including face detection and tracking
The multi-camera option
The audio reproduction
What I'd change
Not sure how to fix this but the device gets warm bordering on hot to the touch after using it for a while.
The USB-C to Ethernet adapter should be included
A starter micro SD card should be included
Final thoughts
When I first saw the Mevo and read what the claims of functionality and capabilities were, I was more than skeptical and not expecting much. I will be the first to admit that I was very wrong. This small and compact device offers great video both at close and distant ranges and its built-in mics do an amazing job of capturing audio. The fact that I can use multiple Mevo cameras and just switch between them on the smartphone screen is so attractive because, based on the size of the device, I can place cameras in places that might otherwise provide challenges. Add to that the touch screen zoom capability and the multiple platforms that I can stream to, and this little device is a winner. I give it a well done and two thumbs up!!
Price: $299 (Pre-order; Shipping April 2020)
Where to buy: Mevo website
Source: The sample for this review was provided by Mevo