We use affiliate links. If you buy something through the links on this page, we may earn a commission at no cost to you. Learn more.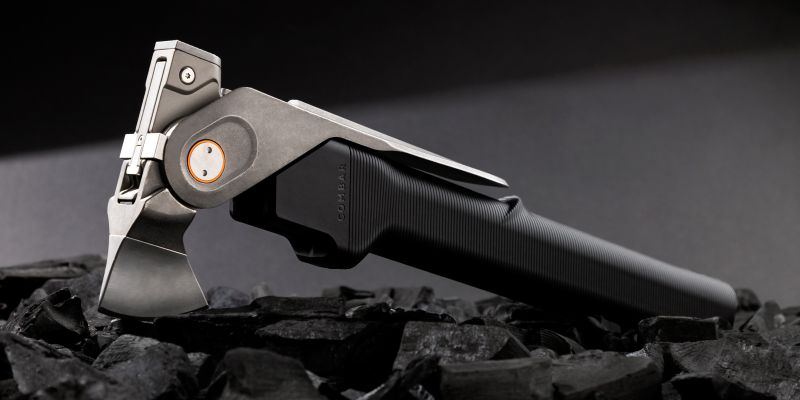 NEWS – When most people think of multi-tools, they think of pocket-sized Leatherman multi-tools that unfold into a pair of pliers with fold-out blades, files, etc in their handles. Those tools are great for small jobs, but when you're outdoors camping or working, you might want a heavy duty multi-tool like the Combar axe multi-tool from ACLIM8.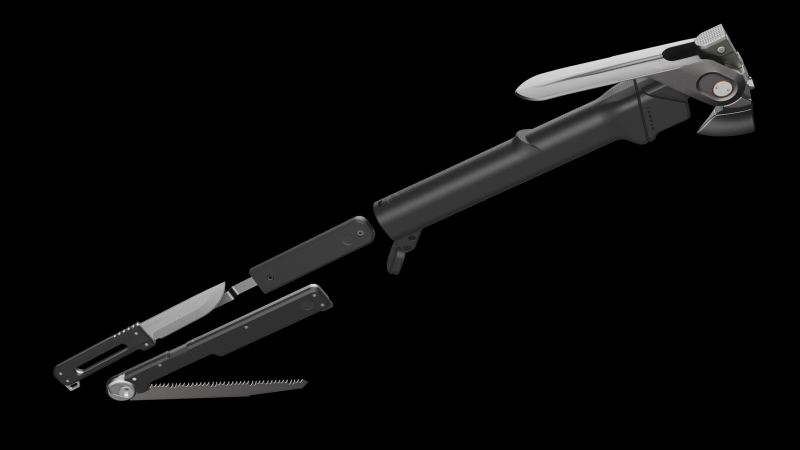 The Combar is constructed of aircraft aluminum, titanium & stainless steel and features a folding axe / hammer head at the top for chopping and pounding and a spade for digging. A folding saw and knife store inside the Combar's handle.
If the Combar looks like the perfect tool for your next camping trip, you can read more about it at aclim8.com and you can buy one from Amazon for the wallet weeping price of $425- $600.