We use affiliate links. If you buy something through the links on this page, we may earn a commission at no cost to you. Learn more.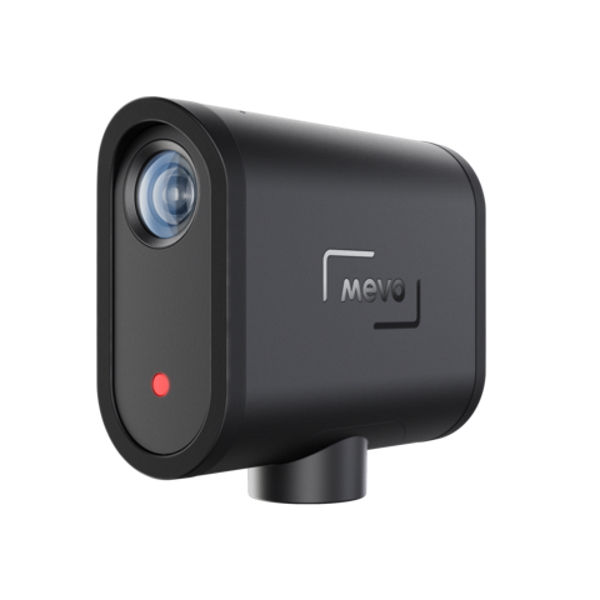 NEWS – These days, everywhere you go, it seems like everyone is streaming live content either preplanned or on the spot as things happen. A few years ago, when I first started streaming, the hardware options were limited, relatively large, required multiple pieces of equipment and the whole process was quite expensive. Nowadays, even the cheapest smartphone can live stream, but folks that stream events, gaming and other types of professional subjects, are looking for quality in a small and portable package.
Enter the Mevo Start! With this small, lightweight and compact device you to stream at 1080p with encoding in HEVC or H.264, record onboard via a micro SD card and has its own built-in Wi-Fi Hotspot or you can use any wireless access of your choice. You can also use wired ethernet via an adapter. It features a wide-angle low distortion lens without the fisheye effect, up to 6 hours of streaming/recording via the built-in battery, 802.11ac MIMO Wi-Fi + dual antennas, 3 MEMS mics with spatial processing, a built-in thread for mic/tripod stand that adapts to the standard ¼ – 20" mount and it is NDI video output enabled.
There is also the option to overlay features and well as live switching if you use multiple Mevo Start devices.
If you would like to learn more about the Mevo Start or if you would like to purchase one, you can head over to the Mevo website where you can also preorder one for $299. The devices will start shipping in April 2020.
A full review of the Mevo Start will be posted here on the Gadgeteer soon.