We use affiliate links. If you buy something through the links on this page, we may earn a commission at no cost to you. Learn more.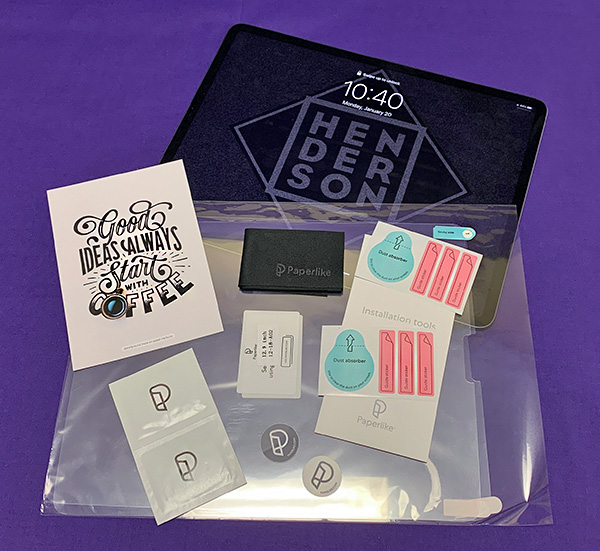 REVIEW – It's unusual to review something that when used properly, becomes practically invisible—almost like a ghost product. However, the Paperlike iPad Screen Protector is real. It sits on the screen inconspicuously doing its thing. But it's also become an important—and affordable addition to the iPad.

What is it?
The Paperlike iPad Screen Protector is more than what it says in its name. Yes, it does protect the iPad screen. However, when using the Apple Pencil, its matte finish makes it feel like you are writing/drawing on paper rather than glass. Almost paper-like. Get it? 
Paperlike works with any of the newer iPad and iPad Pro models that allow the Apple Pencil.
Specs
IPad sizes supported:
iPad Pro (2018) 12.9″
iPad Pro (2018) 11″
iPad Mini 2019
iPad Pro 9.7″ and iPad 2018
iPad 12.9″ (with Home-Button)
iPad 10.5″ (Air 2019 & Pro 2017)
iPad (2019) 10.2″

 

In the box
2 x Paperlike iPad screen protector with Nanodots
2 x wet and 1x dry screen wipes
2 x dust absorbers
2 x sticker guide sheets
Design and features
I've always been ambivalent about screen protectors. I still don't have one on my iPhone because I'm extremely careful with what I call my "overpriced toy with that fruity logo". I've never (yet) scratched the screen. 
However, the iPad is a different beast. For starters, the screen's real estate is much, much bigger, which increases the chance of tiny scratches from opening and closing its case to writing on it with the Apple Pencil. Despite that, I was never interested in any kind of protection for my iPad 2 or my original 12.9 in. iPad Pro. 
When I purchased the latest—and really expensive—12.9 in. iPad Pro, priorities changed. For the first time, I considered a screen protector. I had two requirements: Installation had to be foolproof and there could be no bubbles or rough edges when finished. I am a bit OCD, so if those two requirements could not be met, then no screen protector for me.
After looking at various screen protectors, I began to focus on the Paperlike iPad Screen Protector because it offered a paper-like surface to draw on—hence the name. I was intrigued, so I reached out to Paperlike and they sent their latest version 2 screen protector.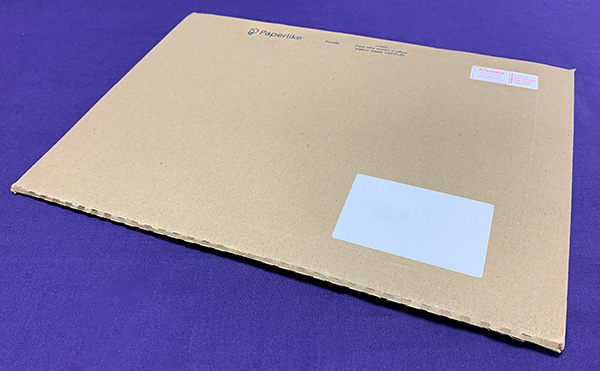 Paperlike ships their screen protector in a thin cardboard envelope—from Europe. In my opinion, this envelope needs to be thicker. The first Paperlike iPad Screen Protector I received was jammed into my mailbox, which bent and creased the interior contents (thank you, US Postal Service). After sending incriminating photos to Paperlike, they sent me a replacement and this one arrived undamaged.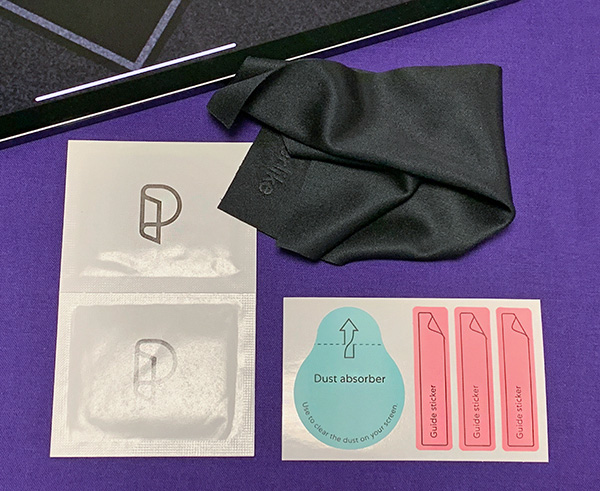 The Paperlike package contains everything you need to apply it to your screen. They even give you two, so if you mess up, you can try again. Or you will have a replacement to keep if needed. Either way, it's a win. Also included are sticky tabs, wet wipes, and a microfiber cloth. 
Paperlike has a link to a great application Youtube video. They make it look so quick and easy—except it isn't either of those. Mind you, if you follow the video exactly, the Paperlike protector can be applied perfectly. I was successful on my first try. However, it took much longer than the video showed and I still had a couple of microscopic pieces of dust which created bubbles. Thankfully, the video showed me how to deal with that issue, too!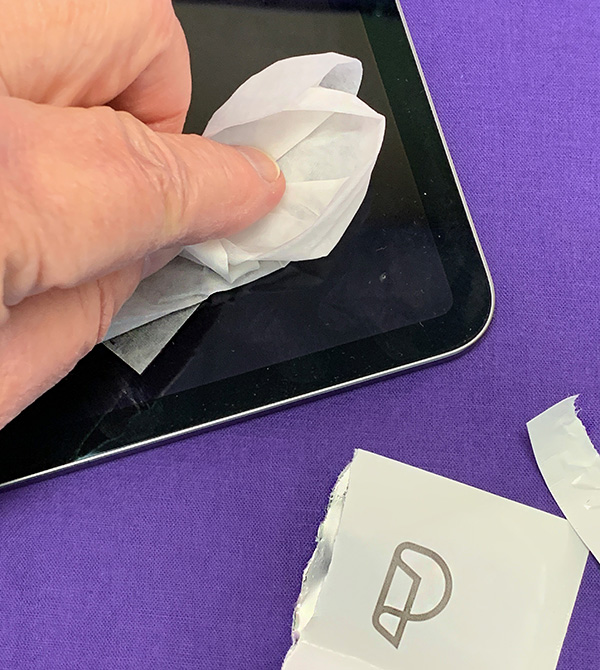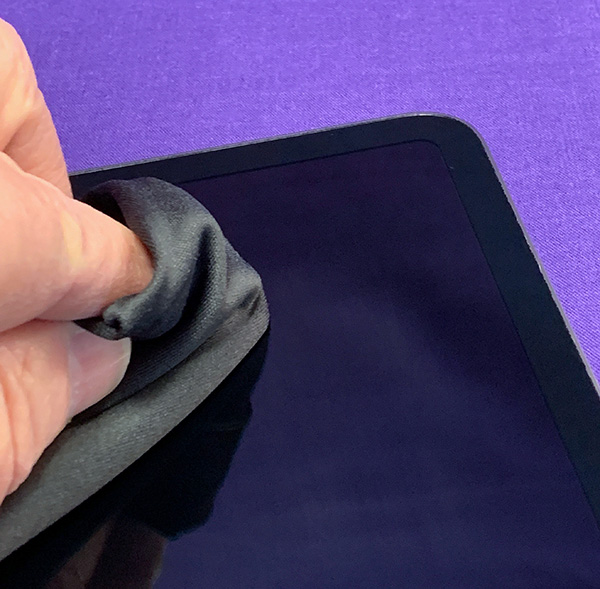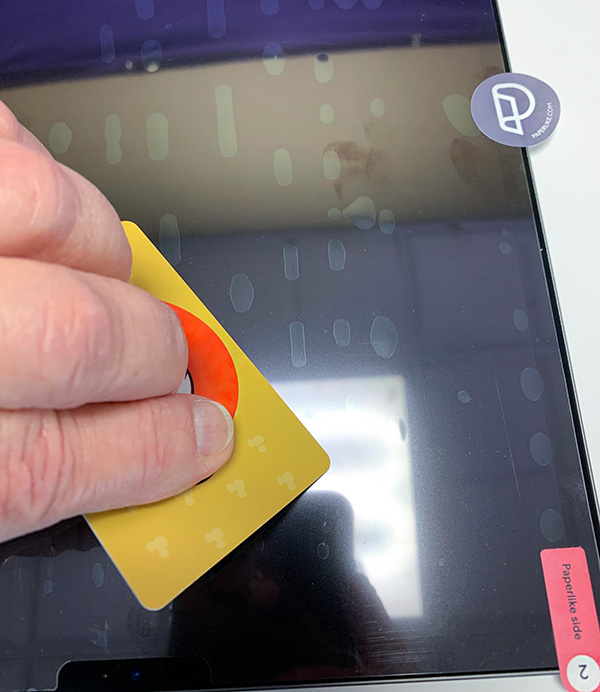 Paperlike suggests you apply the protector in a bathroom after a hot shower. I'm not making this up. They say that the humidity clears the air of any floating specs of dust. That may be true, but … no. I did it on a table in my studio because I had to photograph it as I went. It's important to make sure the surface is clean and as dust-free as possible.
Paperlike recommends watching the application video more than once to better comprehend the procedure. So, I watched it a few times and it did help quite a bit when I started the application.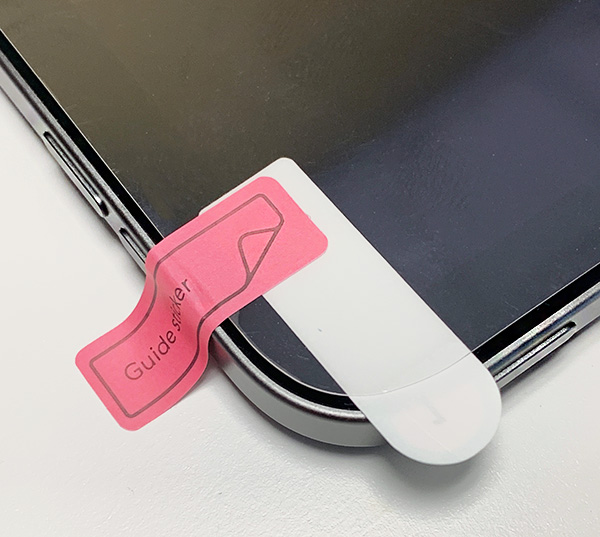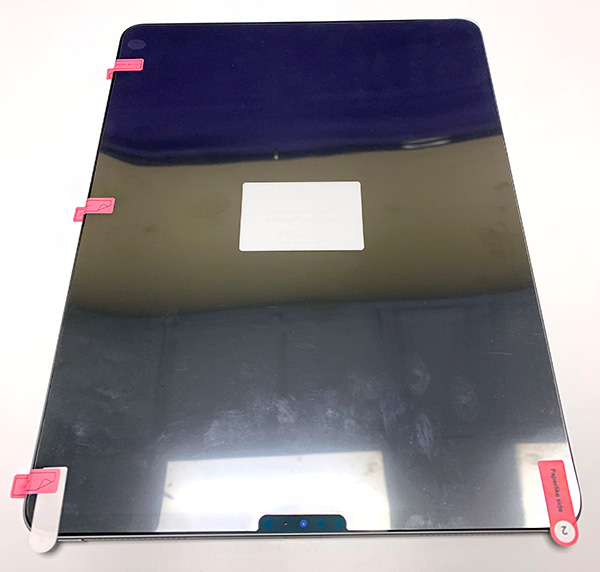 Despite the length of time it took me (I was being extra careful), the application went smoothly and when finished, there was not a bubble or loose edge that wouldn't adhere to the screen. My OCD was pleased.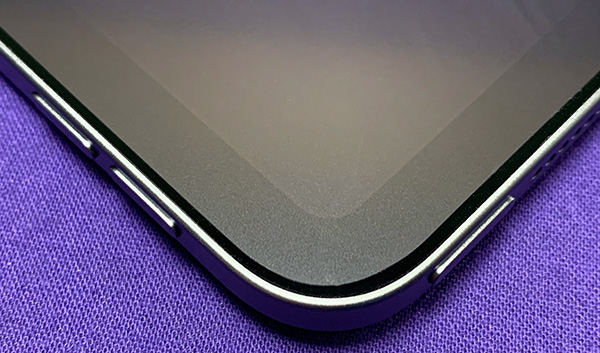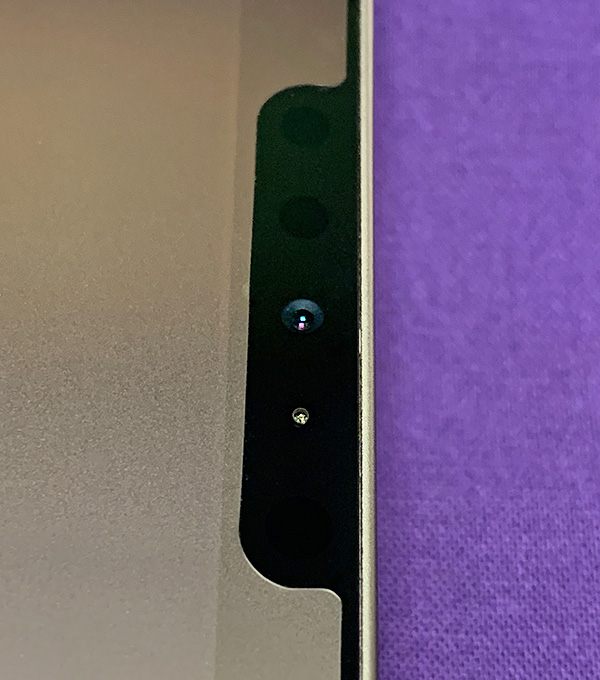 When applied, the size of the Paperlike iPad Screen Protector goes so close to the iPad's edge that I worried that the edges could be peeled and separated from the iPad's screen by my iPad case—the Speck Presidio Pro Folio. However, a respectable gap remained between the case and protector, so it's wasn't an issue.  
There are a few benefits to using the Paperlike iPad Screen Protector other than the obvious protection part. When writing or drawing on the surface, it really does feel like paper. Drawing on smooth glass is not natural. Paperlike makes the iPad experience more organic—it just feels right. This becomes especially important to artists because sketching is now like pencil to paper, the way it should be.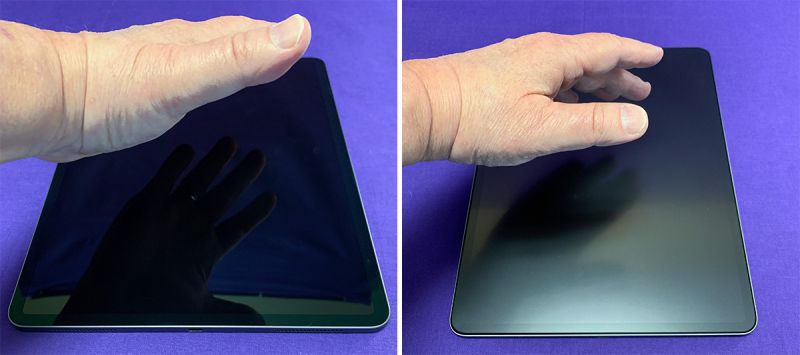 The surface texture of the Paperlike iPad Screen Protector gives the iPad screen a matte finish, which has a couple of benefits and one minor downside. It's no secret that the iPad's screen is a fingerprint and smear magnet. I'm constantly cleaning the screen. Paperlike cures that problem. There are no fingerprints and smears are minimal and can be easily wiped away. Also, the matte finish cuts out the reflective glare that shiny glass is notorious for. This makes it much easier to view the screen near a window or even outside.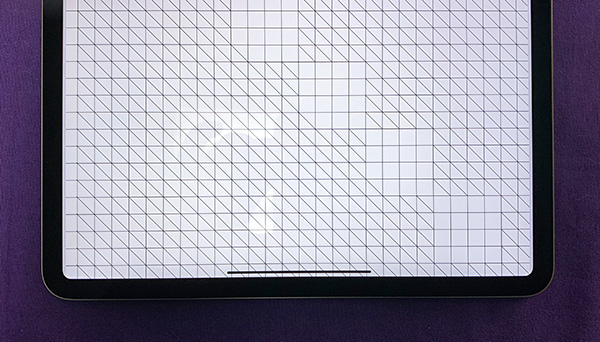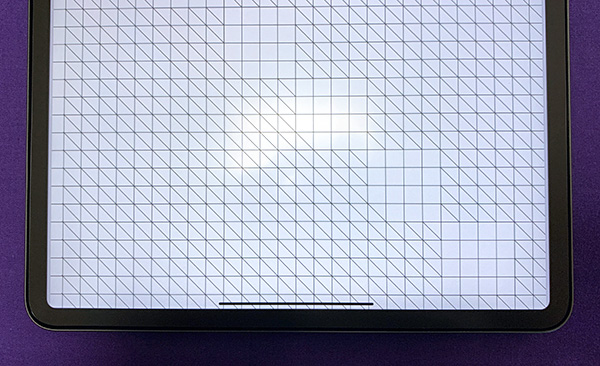 The downside to the matte surface is that slightly decreases the sharpness of the image on the screen. That iPad's ultra sharp liquid retina display is diminished a bit with Paperlike. Slightly diminished visual clarity is true for all screens that have a matte finish. You can't have it both ways. Plus, I barely notice it anymore.
Note that this review is for version 2 of Paperlike. According to Paperlike, version 2 has "Nanodots". Here is Paperlike's description: "The Paperlike secret is in the Nanodots surface technology, micro-beads distributed across the screen protector's foil. The Nanodots make the Apple Pencil vibrate just so slightly to make it feel like you write on a rough surface, like paper. Also, the display light shines around and through them, minimizing refractions."
I'm not sure what all that means, but it works!
What I like
Perfect fit
Application straightforward
Excellent instruction video
Two protectors included
What I'd change
More sturdy shipping package

Final Thoughts
Despite my hesitation about any screen protector, the paper-like feel and non-glare surface of Paperlike convinced me otherwise. Once you apply it, you may not want any iPad to be without it.
Price: $37.72 US
Where to buy: Paperlike.
Source: The sample of this product was provided by Paperlike.