We use affiliate links. If you buy something through the links on this page, we may earn a commission at no cost to you. Learn more.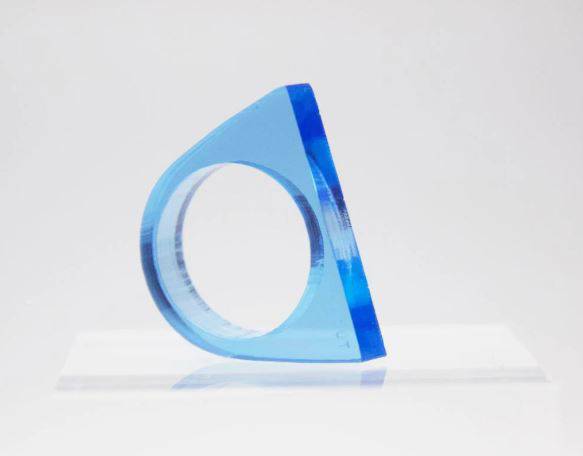 NEWS – What you see here is a piece of contemporary styled jewelry made of lucite (also available in silver) that you can wear to feel fancy and use as a weapon if the need arises.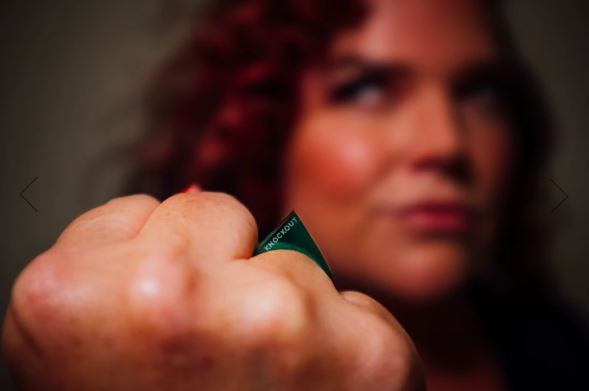 Wear it with the flat surface on top and if things go sideways, use your next finger to swivel the ring around so that the corner is facing up. The sharp corners will definitely inflict some pain if you aim for the face.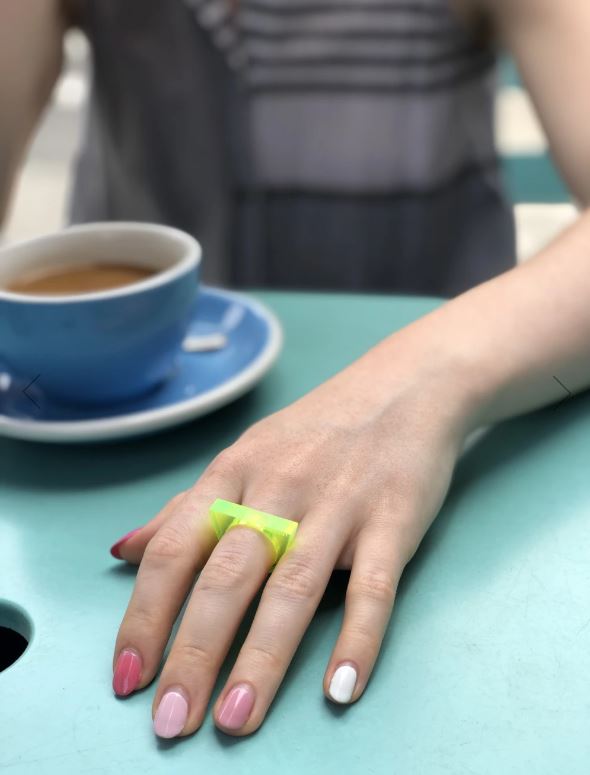 The Knockout rings are available in a variety of colors and shapes for the silver versions. Prices range from $40 for the lucite version and up to $160 for the silver versions. Head over to knockout.nyc for more info and to The Grommet to buy one.