We use affiliate links. If you buy something through the links on this page, we may earn a commission at no cost to you. Learn more.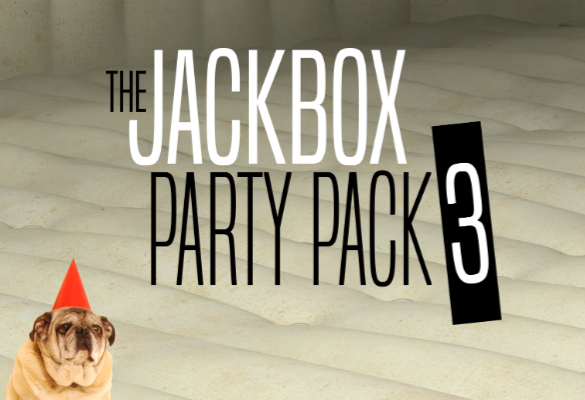 NEWS – When I was in college in the late '90s, my friends and I enjoyed the You Don't Know Jack computer-based trivia games. These days, the same folks are still at it with the modernized Jackbox Games.
After hearing some promising reviews, we got the Jackbox Party Pack 3 for Nintendo Switch for $24.99. I'm always on the lookout for games that will draw my teenagers out of their rooms, like Taco Cat Goat Cheese Pizza and Exploding Kittens. 
You play the Jackbox party games with your own device as your controller, so just grab your phone, Kindle, tablet, Chromebook, etc. Then you go to Jackbox.tv and enter the Room Code shown on your console display. You don't even need to download an app.
We found certain devices faster than others, so it may take a couple rounds to decide on your ideal device. My phone was much too slow (and my family is quite competitive) but my Chromebook was great, and I like the bigger screen and full-sized keyboard. (Cue the old lady jokes.)
The party packs come with several games. Ours had five:
Our family favorite, the morbidly hilarious Trivia Murder Party

The Family Feud type survey guessing game Guesspionage

Quiplash 2, where you write in funny answers and vote on the best

The creative Tee K.O. that includes drawing and making silly slogans

Fakin' It, where one player tries to trick the rest

While we got ours for the Switch, Jackbox Party Pack 3 is also available on just about any platform you could possibly want: Mac, PC, iPad, Apple TV, Xbox, Playstation 4, Amazon Fire TV, Android TV and Comcast Xfinity.
You can play Jackbox Party Pack 3 with up to eight people and an audience of up to 1,000. It's rated Teen.
Jackbox offers six different party packs.