We use affiliate links. If you buy something through the links on this page, we may earn a commission at no cost to you. Learn more.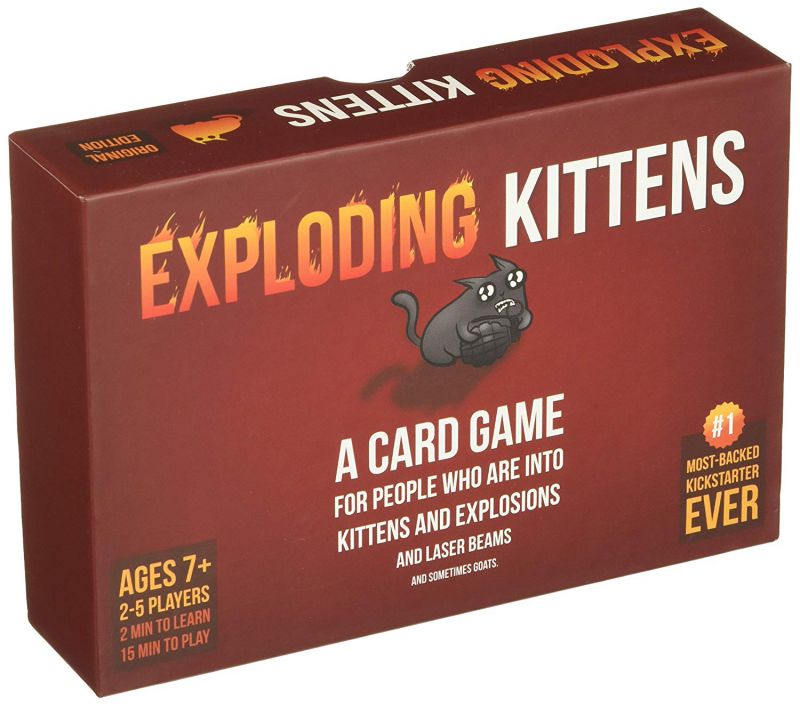 NEWS – Exploding Kittens bills itself as "a card game for people who are into kittens and explosions and laser beams and sometimes goats."
Worried about the fate of sweet, cartoon kitties? Actually, your goal is to save them (not kill them) with laser pointers, belly rubs, and feline yoga—and if they do sadly perish, well, you die right alongside them. The entire game is done with goofy humor (two Nope cards equal a YEP) and a lot of snark, with artwork from co-creator Matthew Inman of The Oatmeal fame.
The makers liken it to Russian Roulette, but in addition to luck, there's quite a bit of strategy. CNN described, "It's like UNO, except there are goats, magical enchiladas and kittens that can kill you."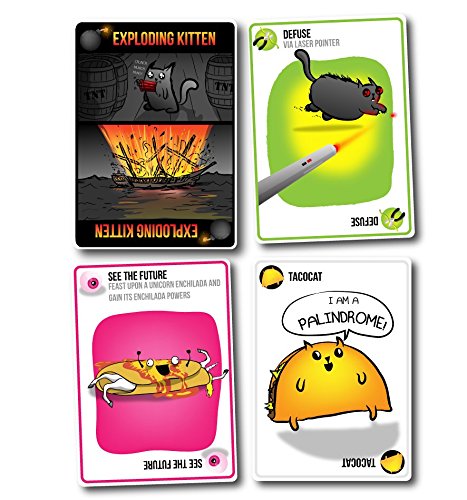 While it's a bit expensive for a card game, don't underestimate the magic of getting sassy tweens and eye-rolling teens to willingly participate in family game night. They may even invite their friends to join.
Impressively, Exploding Kittens blew up all previous Kickstarter campaigns, raising $8.8 million when it came out in July 2015.
As of writing this, it has a 4.4 out of 5 stars on Amazon with a whopping 12,743 reviews. Expansion packs are available and the game is priced from $13.99-$19.99 at various retailers such as Amazon, Walmart, Target and the Exploding Kitten web site.