We use affiliate links. If you buy something through the links on this page, we may earn a commission at no cost to you. Learn more.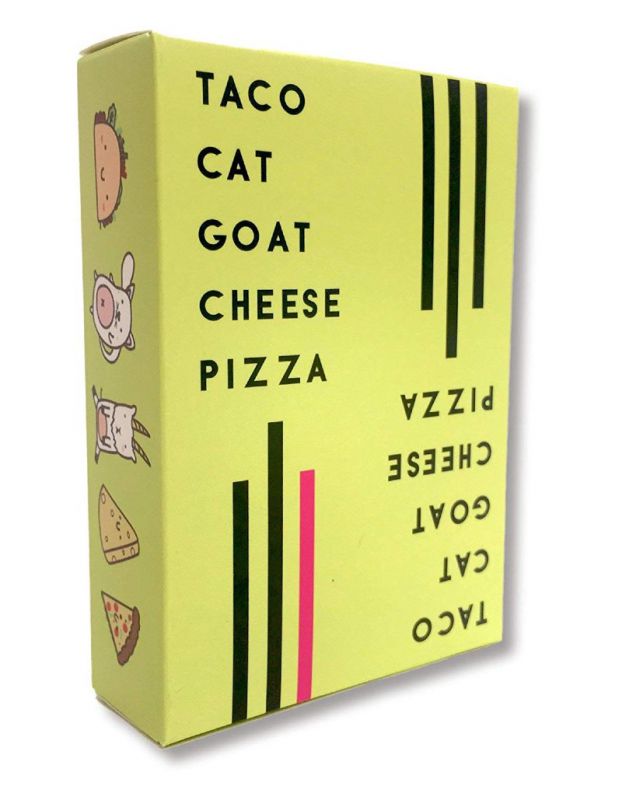 NEWS – I'm in a Facebook group for parents of teens and young adults. Moms often post questions for other moms, and this time of year many ask for gift suggestions or game ideas to entertain their brood. 
Taco Cat Goat Cheese Pizza.
It's a name that stands out. And one that keeps getting recommended. 
When I found this card game on Amazon, it boasted an incredible 4.9 out of 5 stars with 461 ratings. 
It's a sort of combination between a matching game and slapjack, with really cute artwork. And there's no doubt that a lot of people are really enjoying it.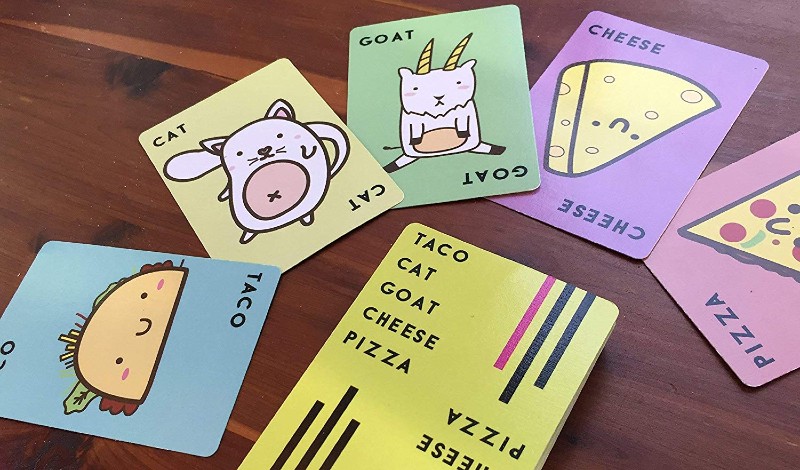 Taco Cat Goat Cheese Pizza is recommended for ages 8 and older. Up to eight people can play with one deck, or you can add a second deck for a bigger group.
The card game is listed at $9.99. It's out of stock on Amazon until Jan. 15, but you can also purchase it directly from the Dolphin Hat Games website.