We use affiliate links. If you buy something through the links on this page, we may earn a commission at no cost to you. Learn more.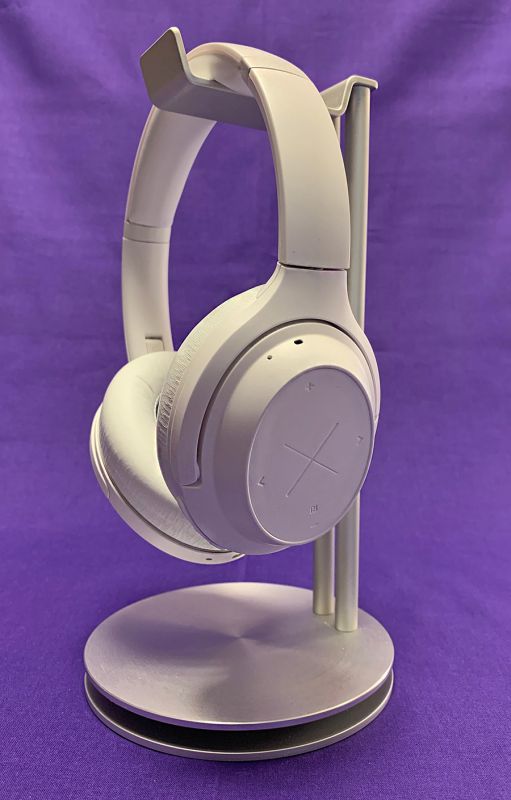 REVIEW – Did you know that other parts of the globe offer audio products that are not available in the U.S.? There's a lot of cool stuff we in the states never get to experience. Sometimes though, a brand will skip the pond and show up on our shores—such as X by Kygo from Norway. Their hi-end A11/800 wireless active noise-canceling headphone is now available to us. But is it any good?  
What is it?
The A11/800 headphone is X by Kygo's top headphone. It features Bluetooth 5.0, NFC pairing, a smartphone app and active noise canceling (ANC),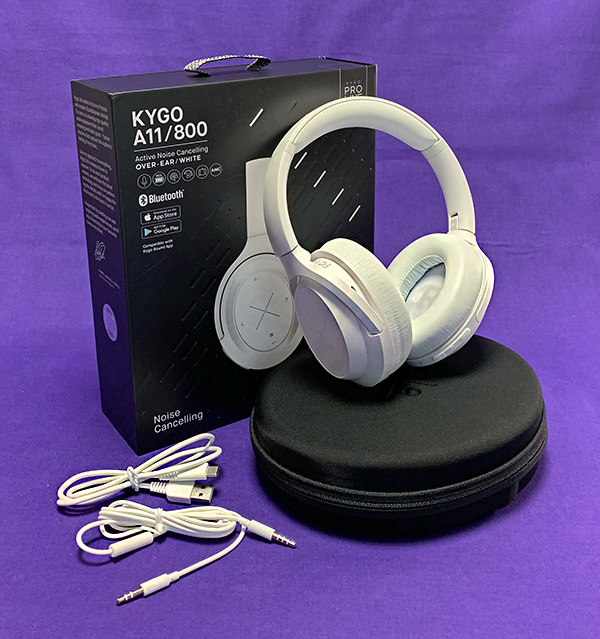 Specs
Bluetooth 5.0
Adjustable Active Noise Cancellation (ANC)
40-hours playing time (Bluetooth mode)
19-hours playing time (ANC and Bluetooth mode)
High-definition microphone
Proximity sensor
Voice command
NFC Pairing
aptX and AAC
Touch control panel
X by Kygo Sound App (link)
Driver Size: 40 mm
Charging time: 2 hours
Bluetooth range: 50 feet
Weight: 8.8 oz.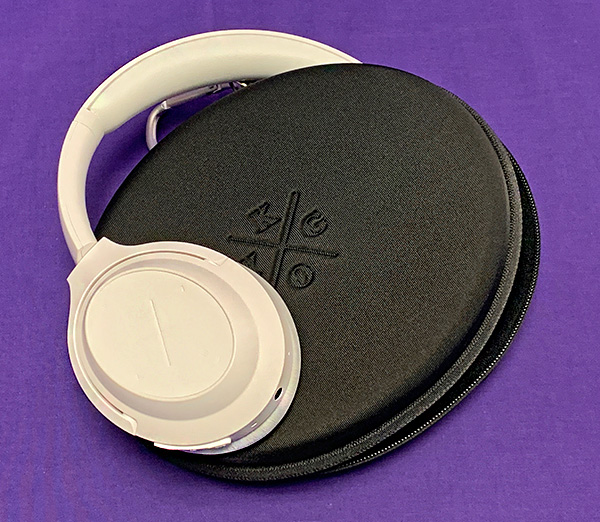 Design and features
At first glance, the X by Kygo A11/800 headphone reminds me of either the Bose Quietcomfort or Sony WH-1000XM3 headphones. While it approaches their price ranges, can it compete?
Although I've listened to both the Bose and Sony headphones, this is not a comparison review. Unless it's stated up front, each headphone I review is on its own merits. 
The X by Kygo A11/800 headphone comes in two stark colors, black or white. I say stark because these are the whitest headphones I've ever tested! I'm half afraid to touch them for fear of any dirt showing. But they are certainly visually striking. The construction is mostly plastic—much like both Bose and Sony. The plastic feels sturdy enough. I can lightly twist it with little to no creaking sounds. Time will tell how well it holds up.
Never miss one of our posts again. Sent MON, WED, and FRI with the latest gadget reviews and news!
These are over-ear headphones, so there is a good bit of noise reduction without using noise canceling. In fact, I would recommend leaving noise canceling off unless you're in a particularly noisy environment like an airplane or commuting. Sound quality can be negatively affected by ANC, giving music an artificial-sounding quality.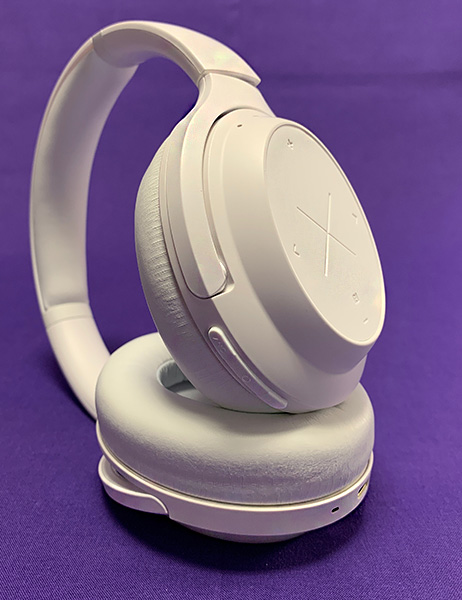 The ear pads are cushy and are angled back a bit—like your ears. Add that to a not-too-tight head clamping and lightweight (<9 oz.) and the X by Kygo A11/800 headphone is quite comfortable. The headband is also well-padded and reinforced by an aluminum frame. A zippered case with interior and exterior pockets is included. The headphone folds, so the case is more compact and easier to pack.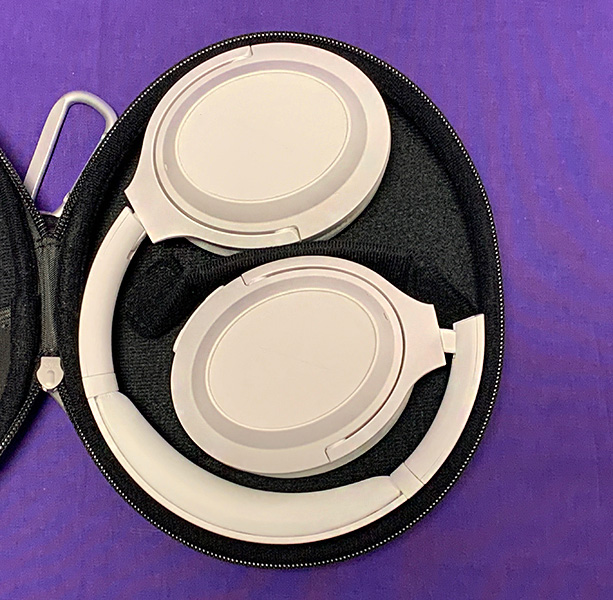 The X by Kygo A11/800 headphone has a built-in proximity feature. Music pauses when the headphone is removed and resumes when putting back on, so you don't miss a beat (pun intended).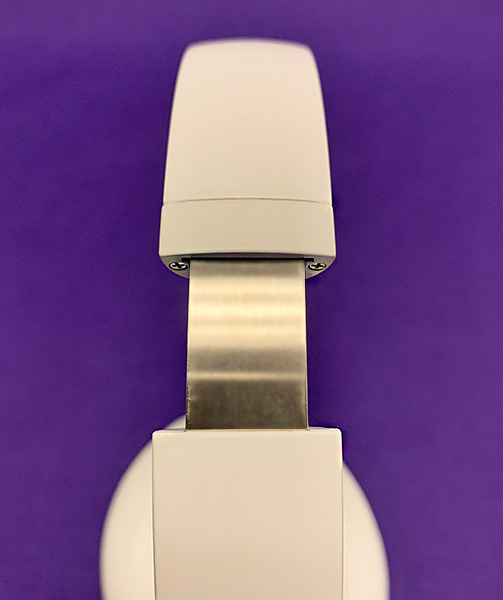 X by Kygo has done a good job with Bluetooth pairing. Once I paired with my iPhone, I then paired it with my iPad Pro. Since then, every time I change from the iPad to iPhone and vice-versa, the X by Kygo A11/800 headphone remembers and follows along with no hiccups. Now, this is how it should work!
Battery life is pretty good—40 hours rated. However, that drops significantly with ANC turned on—another reason to leave it off if you can. In my testing of the X by Kygo A11/800 headphone, it has yet to need a recharge. It arrived almost fully charged right out of the box.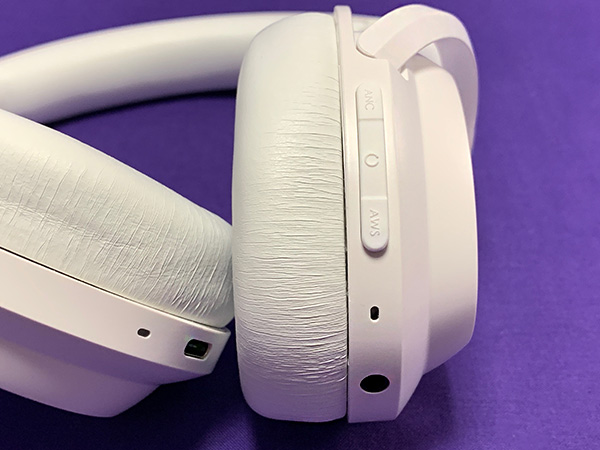 The right ear cup contains all the controls. Three buttons on the bottom are for Bluetooth pairing, ANC on/off and Ambient/Awareness modes. ANC does a good job of quieting the background by totally erasing any drone-like noise and muffling sudden noises like nearby talking. Ambient mode cuts ANC by 50%, so you can be somewhat aware of sirens or someone calling your name, for example. Awareness mode actually uses the external microphones to broadcast your surroundings into the ear. This is like listening to music on an external speaker—you hear music as well as everything going on around you. You can actually carry on a full conversation without removing the headphones, even though it might look a bit weird or rude.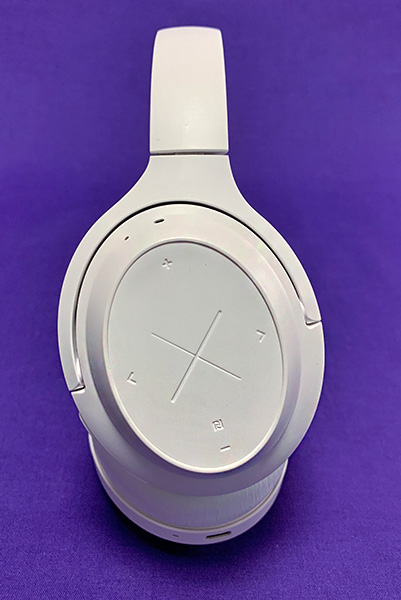 The right ear cup has a cool feature—a built-in control trackpad. Sliding a finger up or down controls volume. Sliding forward or backward skips to the next song or skips to the previous song or the beginning of the song playing. Tapping the ear cup pauses /plays music.  Double-tap calls up either Siri or Google Assistant depending on your smartphone.
Call quality is pretty good! You wouldn't believe how rare it is to use a headphone or earphone that has decent call quality. So few seem to get this right. Kudos to X by Kygo for pulling this off successfully. The party I spoke with heard me fine. Plus with Ambient Mode turned on, I could hear myself which helps to reduce talking too loudly.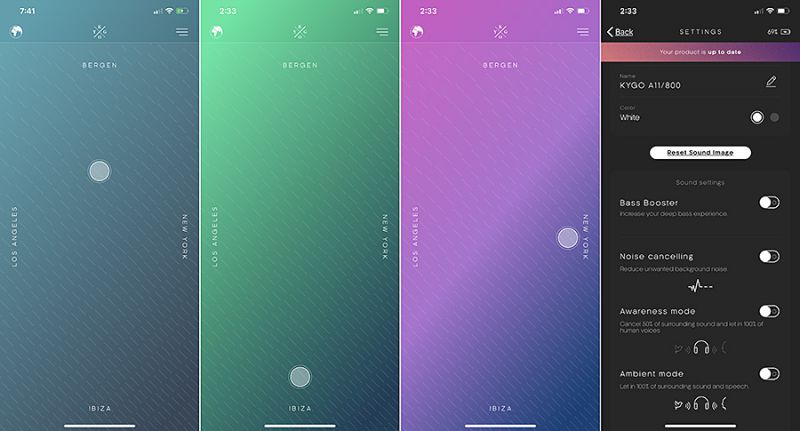 X by Kygo supplies an app (iOS or Android) to control whatever sound profile you prefer. However, rather than dial in "more bass" or "more treble", the smartphone screen is divided into quadrants with each side named after a city and a circle/pointer on the screen that can be moved in any direction towards a specific city—or a mixture of each. X by Kygo calls this Sound Image. According to their website, Mr. Kygo (a club DJ and whom the company is named after) has visited these four cities and come up with a sound signature for each city. Here's his description—"Los Angeles: It gives a deeper sound image, emphasizing the lounge grooves; Bergen, Norway: This is the stripped-down sound for quiet times and quiet music; Ibiza, Spain: This sound image brings the party, pushing the bass and beats to the forefront; New York: This sound image brings out the beats for all your favorite RnB and Hip hop tracks." It's fun to experiment by moving the circle/pointer around the four cities to come up with a perfect mix.
Here's my take on the four city choices—"Los Angeles: It sounds flat and artificial, like an AM radio station. Bergen: Energetic with an emphasis on middle frequencies. Ibiza: Muffled with accentuated lower middle frequencies. New York: Like you are in traffic at a red light and the guy next to you has the bass cranked to 200 decibels shaking everything. You know the type." To my ears, the best app setting is placing the pointer/circle at the center of the smartphone screen but pushed slightly towards Bergen. Or better yet, turn off Sound Image in the app and let the A11/800 headphone be as neutral as possible. Unfortunately, there's no way to save Sound Image settings except to leave it alone once set or take a screenshot of your setting (I did).
There are four on/off choices within the app (also accessible on the A11/800 headphone itself). Bass Booster is just that—it boosts bass. Leave this one off unless you're a bass head. Noise Canceling (ANC), Awareness and Ambient modes are explained earlier. After repeatedly turning the settings on and off, I prefer Ambient Mode for everyday use. It provides just enough noise canceling without affecting the sound of music too much. Plus, Ambient Mode lets in just enough outside noise so you're not completely isolated.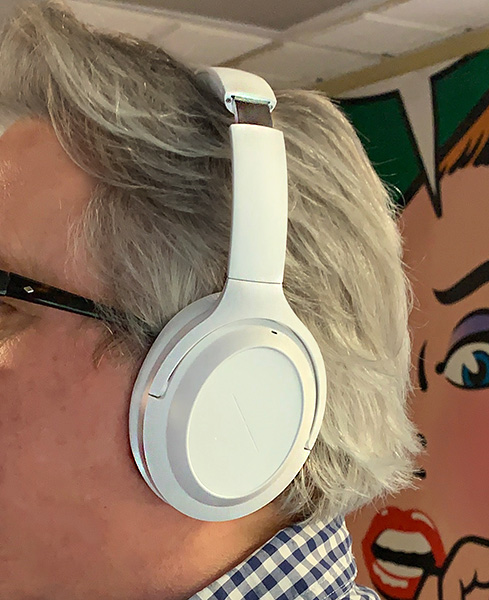 The A11/800 headphone is hard to rate on sound quality because of the infinite sound profile choices available with Sound Image. It's easy to make the headphones sound good—or bad—depending on your preferences. I will say that when the settings are adjusted to my personal preference, the A11/800 headphone can sound really good. The myriad settings choices allow music to be tuned to whatever your mood strikes you. Like I said earlier, I prefer to leave it off, but having a choice is good if you prefer.  
What I like
Noise canceling
Comfortable
So white!
Ear cup track pad controls
Bluetooth 5
What I'd change
A standard equalizer in the app in addition to Sound Image
ANC affects audio quality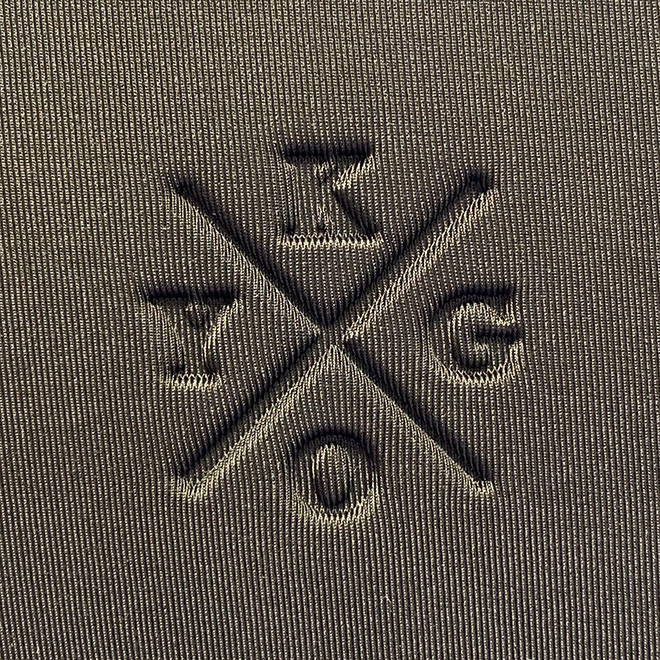 Final Thoughts
X by Kygo's approach to headphones reminds me of V-Moda. Both are companies started by sound guys who want to share what they know and like in products they offer. The A11/800 headphone is X by Kygo's premium headphone and it shows. If he's successful in the states, I look forward to whatever he develops in the future.
Price: $299 US
Where to buy: Amazon
Source: The sample of this product was provided by X by Kygo.