We use affiliate links. If you buy something through the links on this page, we may earn a commission at no cost to you. Learn more.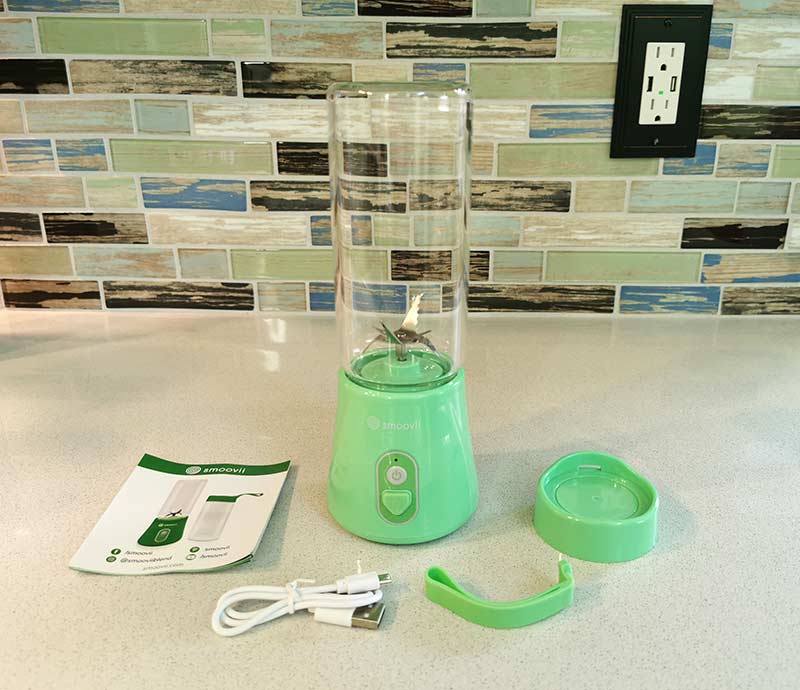 REVIEW – I workout 3-4 days a week and after each workout I drink a protein shake. I used to use a Ninja blender to mix the protein powder, almond milk, etc. but switched to shaker bottles when we were living in an apartment for 2 months while our house was being renovated. Once we moved back in, I didn't want that bit old eyesore of a blender on our shiny new countertop, so I stuck with the less than perfect shaker bottle. That is until I was offered a smoovii portable blender for review. Let's check it out.
What is it?
smoovii is a small rechargeable battery-powered portable blender.
What's in the box?
smoovii portable blender
Lanyard strap
micro USB charging cable
Manual
Design and features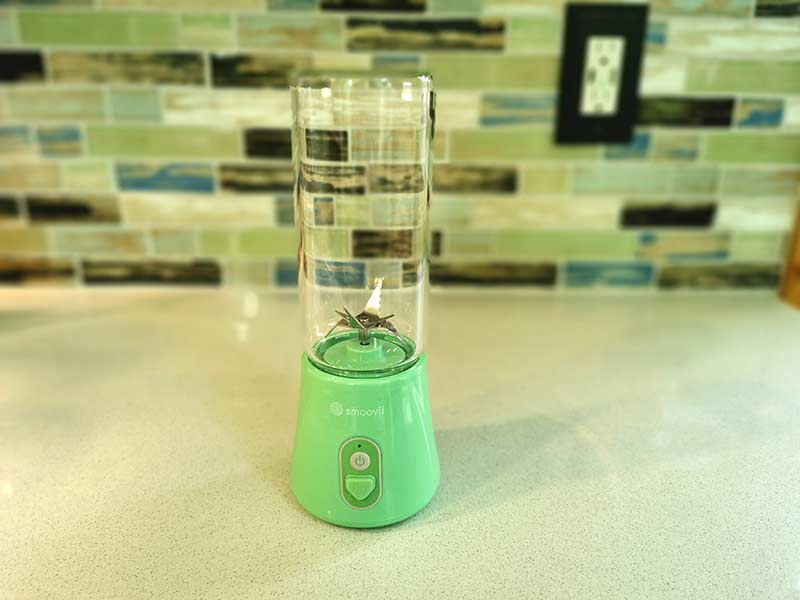 The smoovii portable blender is small with a narrow base that houses the blending blades and a 16800 RPM motor.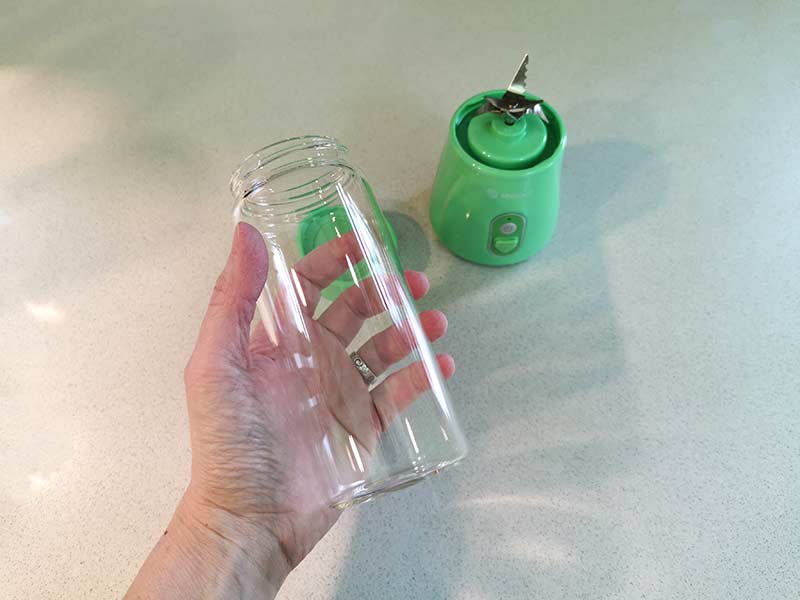 It comes with a borosilicate 11.8 ounce/350mL glass bottle that screws into the smoovii blender base.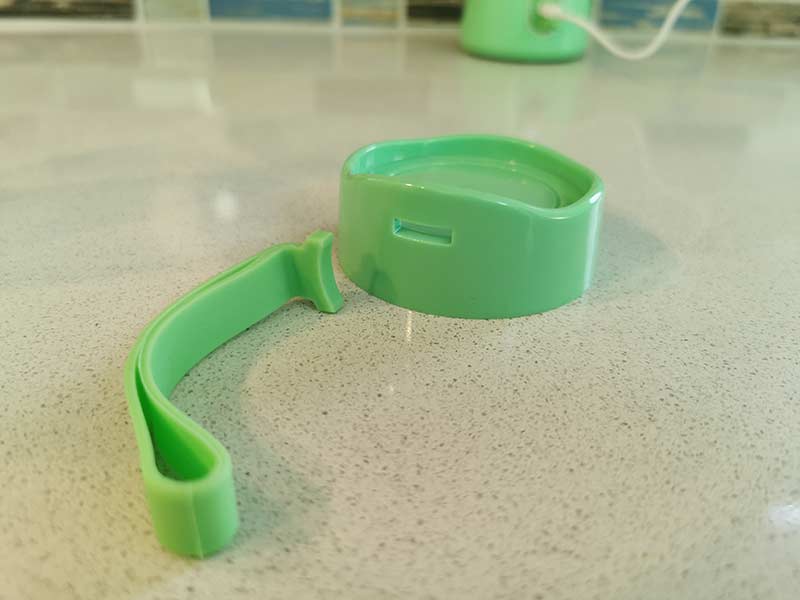 The bottle has a lid with a silicone seal inside and it comes with a silicone strap/lanyard that you can attach to the lid although I wasn't able to get the end to fit through the slot in the lid so I gave up.
The base has a set of stainless steel blending blades that are not removable, a power button, status LED, and a micro USB charging port that has a protective rubber cover.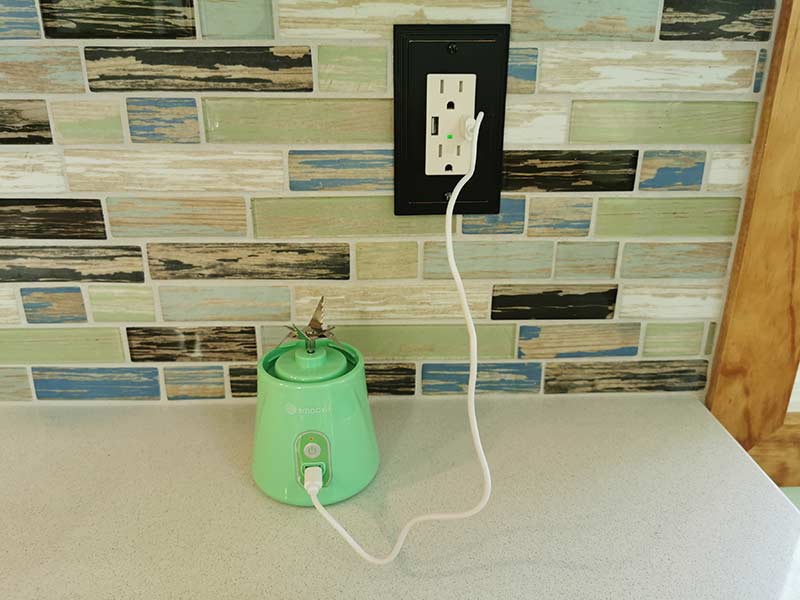 Before you can start using the blender, you'll need to charge its internal 2000mAh battery by using the included micro USB cable.
While the battery is charging, the status LED glows red. Once charged, it turns blue. Note that you're not able to use the blender while it's charging.
Let's get blending!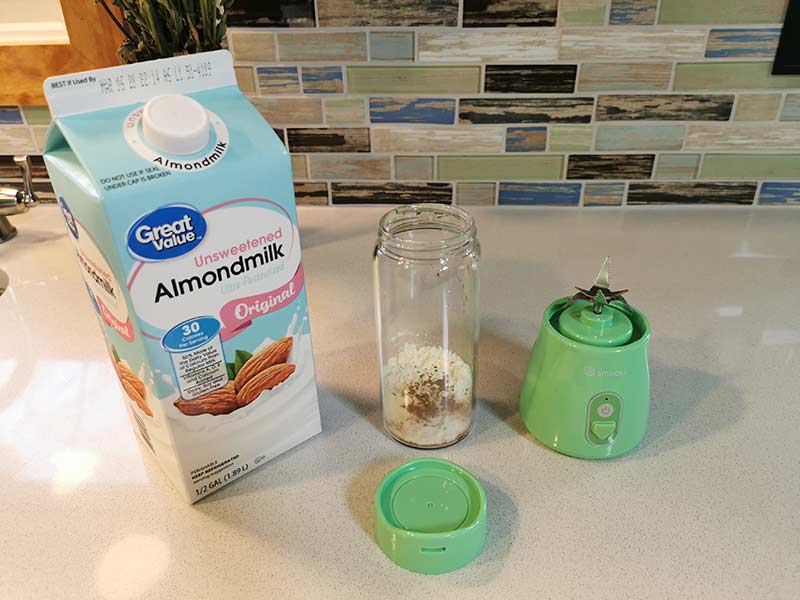 I started out with my regular post workout shake which is made of a scoop of egg white protein, some cocoa powder, stevia, and almond milk.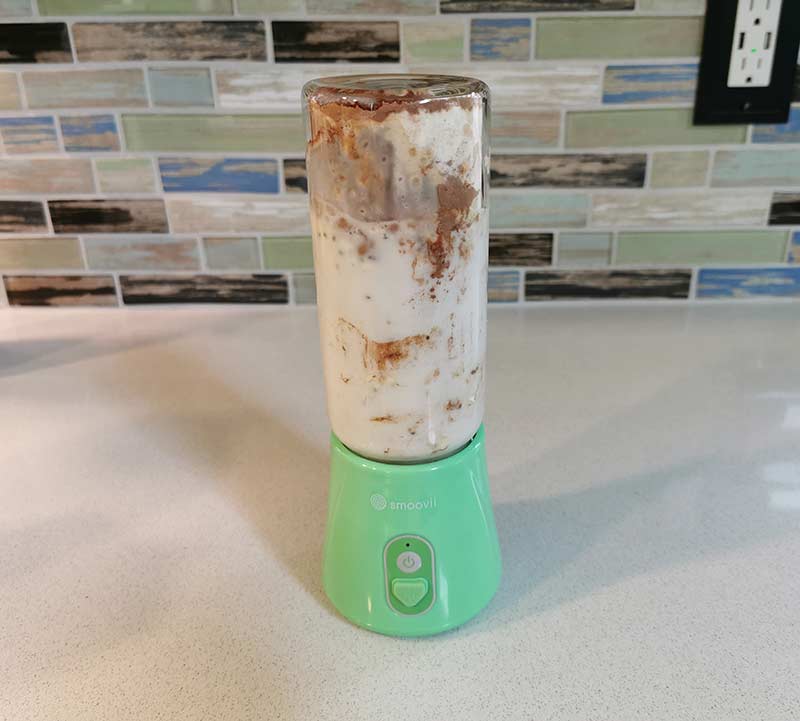 With everything in the bottle, you screw on the base, flip it over, hold down the power button and watch it blend.
See it in action
You'll notice that it automatically stops blending on its own after 20 seconds. You'll also notice that it wobbles just a tiny bit, but there's no worry that it's going to fall over while it's blending at least if you're just blending powdered mixes with liquid.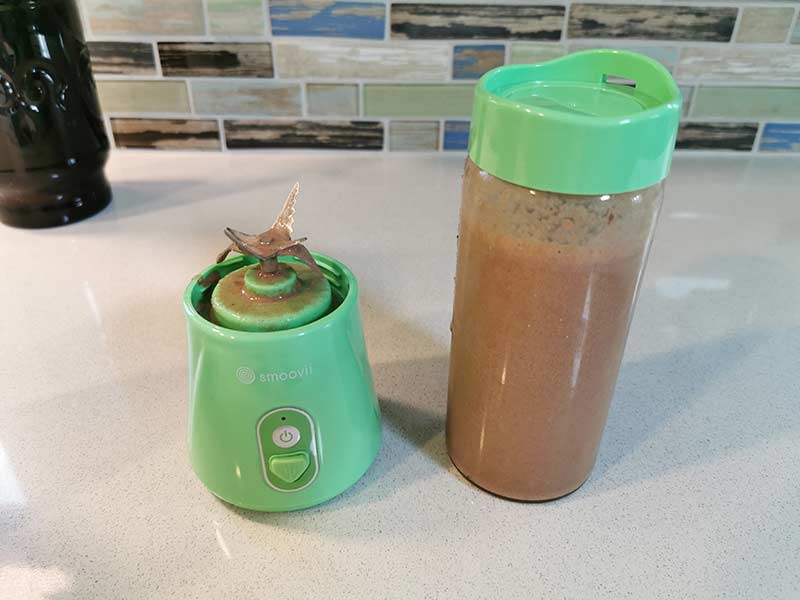 Once finished, you turn over the bottle, unscrew the base, and you're ready to drink or you can screw on the cap and store it for later. When blending powders with liquid, the smoovii worked very well and there weren't any unmixed clumps of powder.
It's important to mention that the base is NOT dishwasher safe and it should NOT be submerged in water. That means that you can just run the blades under the faucet to clean them which is fine when you have relatively easy to clean ingredients, but just running it under the faucet might not work well for everything that you might want/need to blend. You can also fill the bottle with water and a little dish soap and then run the blender to clean the blades that way. But gunk can get under the silicone seal ring which can be a pain to remove, clean, and then reseat.
A lot of people like to make smoothies with ice and/or frozen fruit. I'm not one of them, but I wanted to try blending ice with the smoovii and found that while blending, the unit is even more wobbly and the ice didn't blend up perfectly. There were still a few chunks of ice in the blended drink. The smoovii's 16800 RPM motor but it just isn't powerful enough to completely crush ice cubes.
What I like
Rechargeable battery
Cordless
Easy to store in a drawer
Portable
Relatively quiet
What I'd change
Removable blades for an easier cleanup
Final thoughts
The best part about the smoothie is its small size and the fact that it's battery-powered makes it a great little travel blender so that you can take it with you to the gym or work. But the fact that cleanup is a little annoying and the blender really isn't strong enough to fully blend ice cubes, makes me reach for a blender like the NutriBullet that has a better blade design. I realize that the NutriBullet isn't battery-powered or as portable like the smoovii, so it really comes down to how you plan to use the blender. If it's on the go and you'll mostly use powders, then the smoovii will do the job. If you want to buy a blender and keep it in one place, then go for something with more power and easier clean up.
Price: $55.99
Where to buy: smoovii and Amazon
Source: The sample for this review was provided by smoovii.