We use affiliate links. If you buy something through the links on this page, we may earn a commission at no cost to you. Learn more.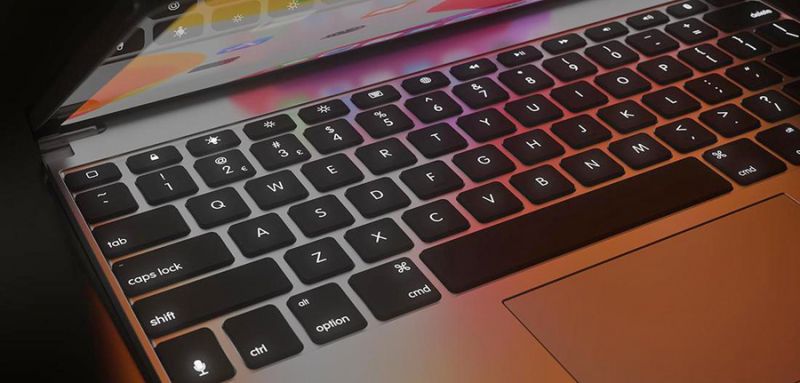 NEWS – Remember the term, "We'll cross that bridge when we get to it"?
Well, we're there and Brydge has crossed over, so to speak. Their venerable iPad Pro keyboard now has an integrated trackpad—yea!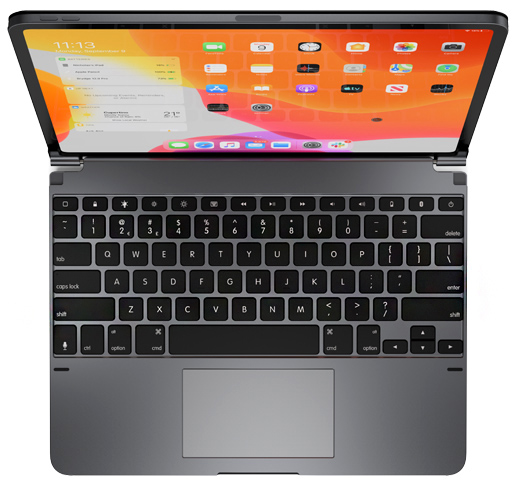 If you're on the fence about dumping that laptop, the Brydge Pro+ Keyboard might make it easier to switch. The new Brydge Pro+ takes their award winning design and includes an oversized trackpad that is optimized to make the most out of iPadOS's Assistive Touch features. Like the current keyboard, the Brydge Pro+ is engineered from machined aluminum to match the design, quality, and color of the iPad Pro.
It's also future-proof. The hardware maximizes the functionality within iPadOS, and as accessibility features evolve and improve, user experience should become more intuitive.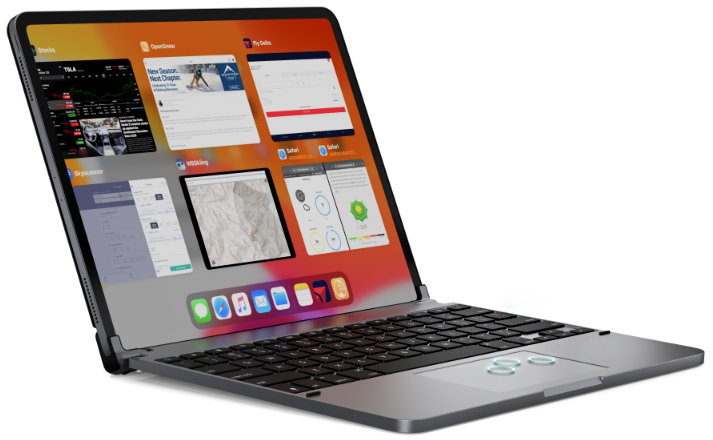 A simple three finger tap of the Brydge Pro+ keyboard trackpad accesses App Expose. You can jump straight back to the home screen with a single tap in the bottom right, or left-hand corner of the iPad. And you can now bring up the dock from any app with a quick two finger tap of the trackpad.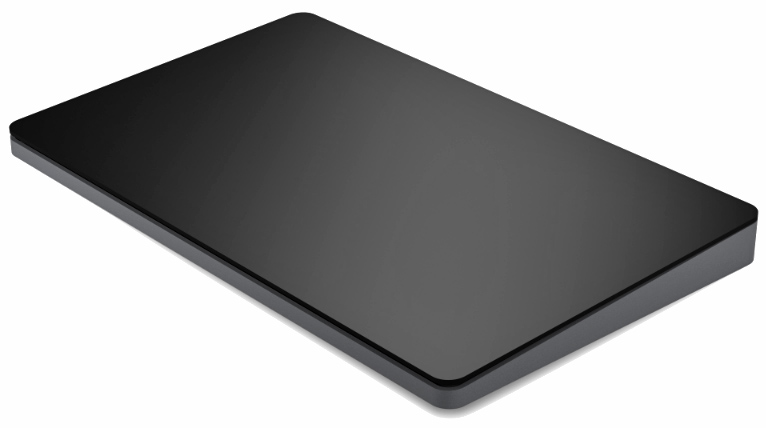 If you already own a Brydge keyboard, a glass iPadOS trackpad with multi-touch engine will be available later in 2020. It's designed to make the most of the new Assistive Touch features within iPadOS.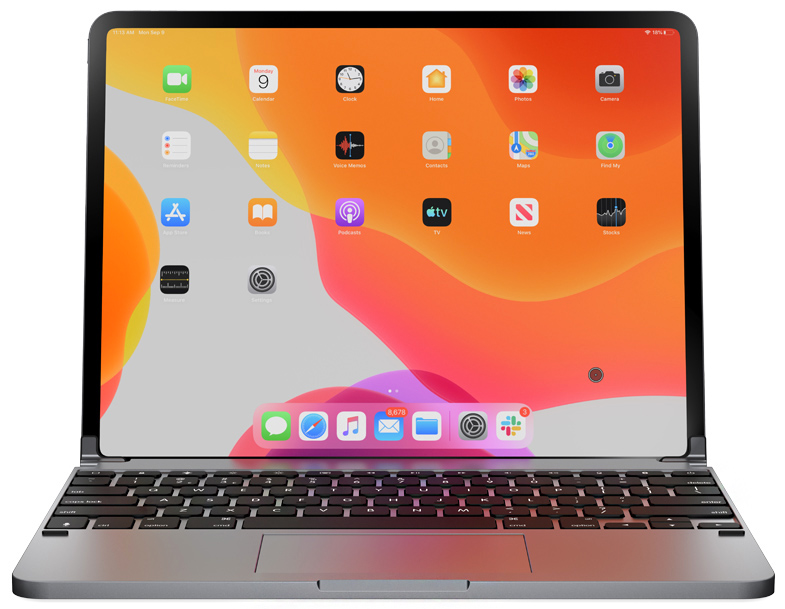 The Brydge Pro+ keyboard is for the newest iPad Pro models only. It will sell for $199.99 (11 in.) and $229.99 (12.9 in.) and be available beginning in late February. No separate trackpad shipping date or price is yet available.
You can be notified when they ship by clicking here. Visit Brydge for more information.