We use affiliate links. If you buy something through the links on this page, we may earn a commission at no cost to you. Learn more.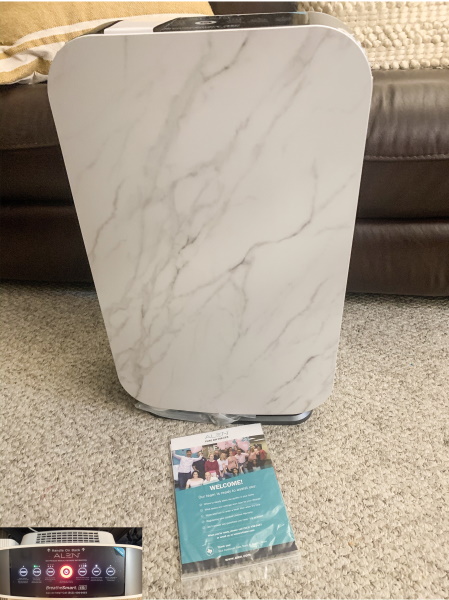 GIFT IDEA NEWS – I can remember the good old days when most people that suffered from allergies usually did so within a specific season. I am an allergy sufferer, and the Fall season used to be my time for suffering. As the years have gone by and pollutants have become more prevalent, I find that I suffer from allergies all year round and my most recent allergy tests revealed a much larger list of candidates that cause my allergic reactions.
Over the past 2 years, I have paid a lot of attention to air purifiers and the relief that a good air purifier can provide. I have found several that do a good job and some that do a great job. Regardless, the air purifier has almost become a requirement in most homes.
Enter the Alen BreatheSmart Air Purifier!! This Air Purifier provides year-round indoor relief from pollen, mold and other pollutants and irritants that can make your days and nights in your home quite miserable. It also offers whisper-quiet performance and will make all the necessary adjustments for you in the automatic mode. Alen also offers several types of filters to deal with things like odor or pets, etc.
This year you can give the gift of easy breathing to someone you love, by heading over to the Alen Corp website, and picking an Air Purifier that will fit the need.
The newest Alen BreatheSmart Air Purifiers are available in 2 sizes, the 45i, and the 75i, and can be paired with one of the available filters of your choice, with prices starting as low as $386. Financing is available. You can also find them on Amazon.