We use affiliate links. If you buy something through the links on this page, we may earn a commission at no cost to you. Learn more.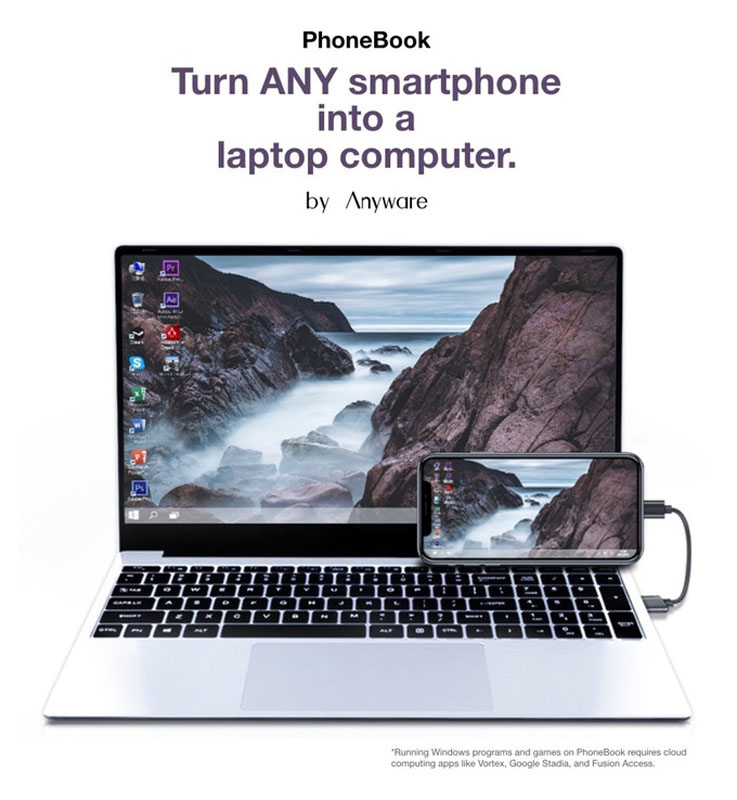 CROWDFUNDING NEWS – With many of us carrying around massively powerful smartphones these days, maintaining a separate laptop as well almost seems like overkill.  Phones have enough processing power to handle most laptop tasks, but using them is infuriating.  Relatively small screens when compared to a laptop, no keyboard, and no mouse limit the phone's usability.
Anyware is crowdfunding a new product, PhoneBook, to help with those issues.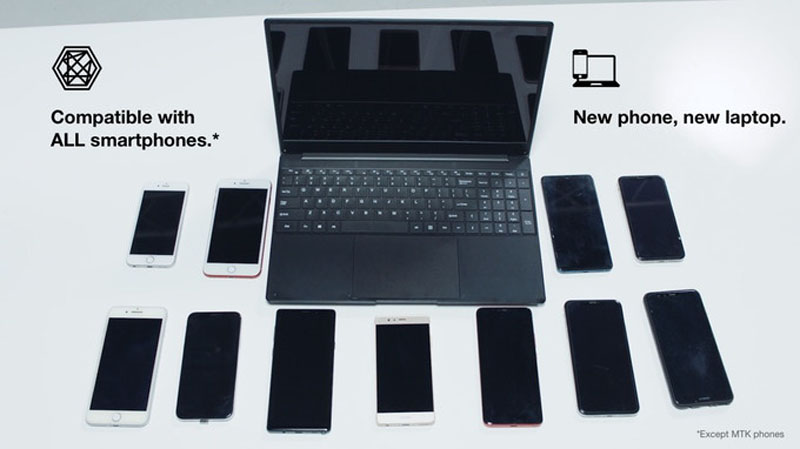 PhoneBook is a laptop-format device that plugs into any smartphone, giving you a 15.6″ HD touchscreen, full-sized keyboard, and trackpad.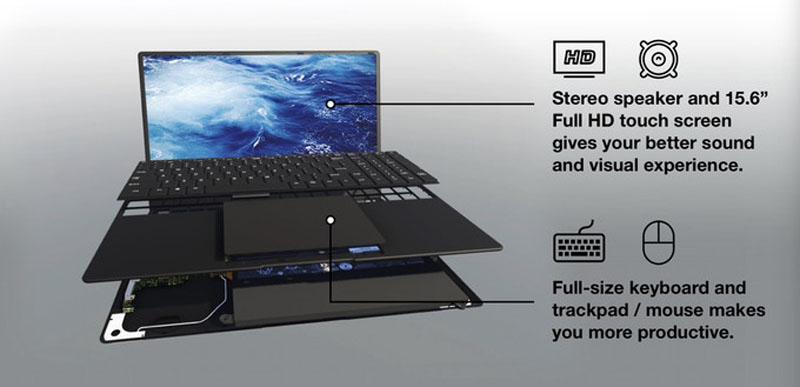 Anyware claims compatibility with any smartphone.  Their pitch is that rather than upgrading laptops all the time, just upgrade your smartphone, like you probably are going to do anyway, and *boom*, your computing platform is upgraded automatically as well.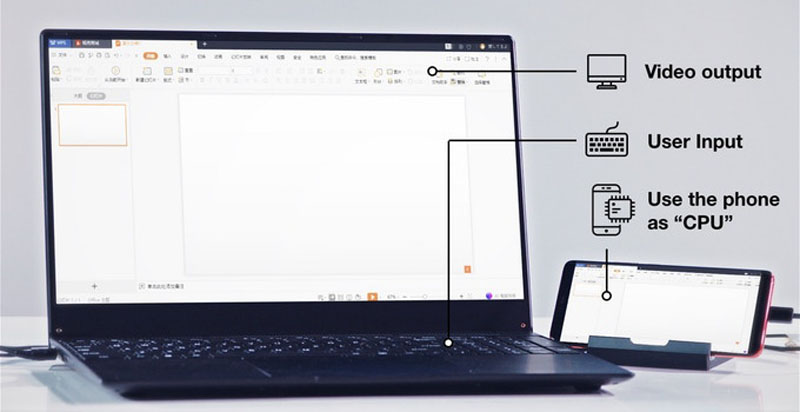 The screen mirrors the phone's and the phone's CPU provides all the processing horsepower.
Anyware claims better compatibility than competing solutions and a better price point.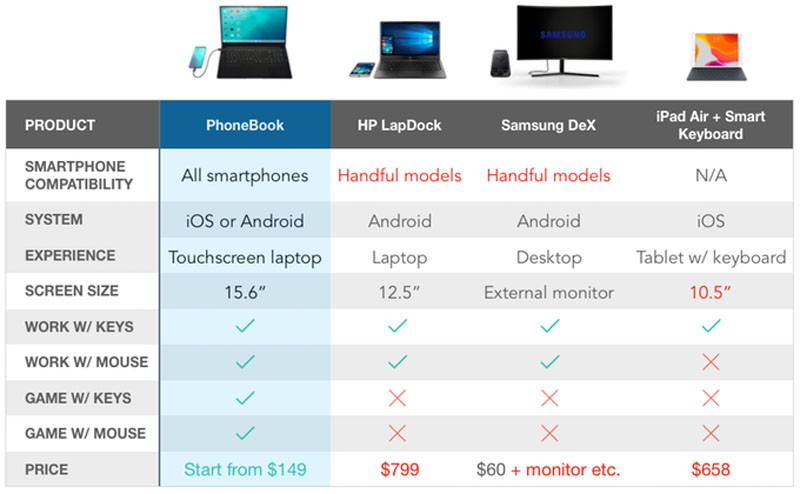 Their Kickstarter campaign has already raised over $250,000 on a $37,500 goal.  The funding period expires Wednesday, November 27, 2019, at 8:02 AM EST. While the above graphic says pricing starts at $149, the lowest Kickstarter reward is $169, and as of this writing, there was only one of those left.
It's an intriguing idea to stop supporting a laptop and have a single computing platform.  With cloud storage being all the rage these days, it's certainly more of a practical idea that it used to be. If you're intrigued as well, check out their campaign on Kickstarter.