We use affiliate links. If you buy something through the links on this page, we may earn a commission at no cost to you. Learn more.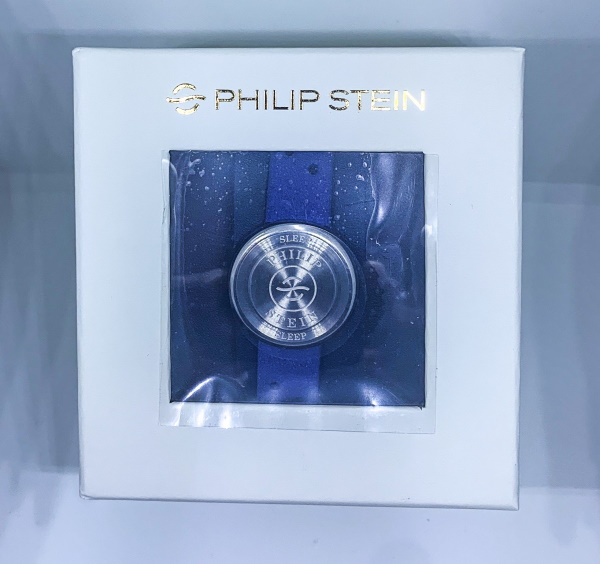 REVIEW – For many years I have suffered with and dealt with insomnia. The older I have become the more difficult it has become for me to get even close to 5 continuous hours of sleep. Recently, I have been trying aids like ZZZQuil, etc, with minimal long term results. When I heard about the Philip Stein Sleep Bracelet Nano, I was excited to try it. Did I finally get some much-deserved sleep? Let's see!!
What is it?
The Philip Sleep Bracelet Nano is a watch type wrist bracelet that is designed to work while you are sleeping and to help with falling asleep faster. Is also helps to provide deeper and more restful sleep and to improve your overall sleep quality and mood. According to the manufacturer, it is a "Natural, non-invasive sleep aid that harnesses and naturally occurring frequencies to improve wearers' quality of sleep".
What's in the box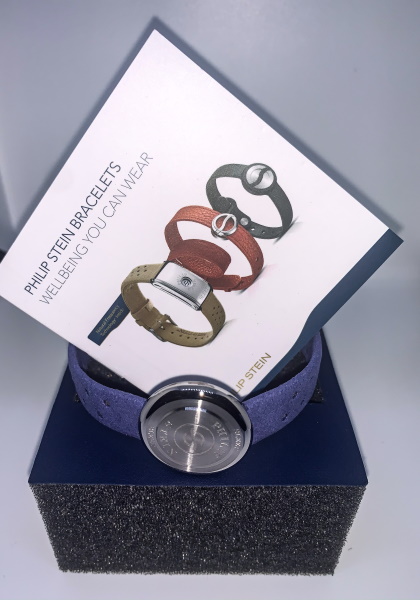 1 x Philip Stein Sleep Bracelet Nano
Design and features
Features
Features Natural Frequency Technology which emits subtle frequencies that the body picks up on, thus increasing its production of delta waves (sleep frequencies)
Using electronics throughout the day disrupts the body's natural frequencies, making sleep harder to attain but by stimulating the body's sleep frequencies users can fall asleep faster and deeper
Users report waking up feeling rested and refreshed the morning after sleeping with the bracelet
Requires no batteries or charging so its always ready to use
Smooth "pajama strap" is ultra-soft and features breathable holes for night-long comfort
The sleep bracelet looks just like a watch but without the watch face. It actually looks and feels like a large watch battery and is all metal. It has a soft and comfortable watch band that seems to be permanently attached.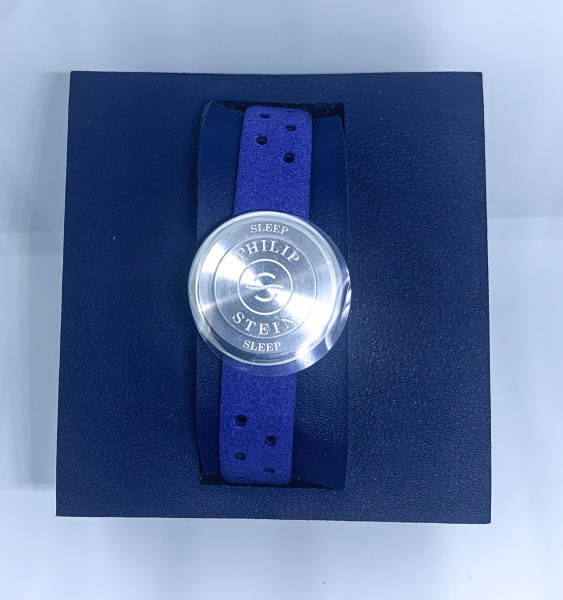 The wristband is just like a watch band with a buckle and adjustment holes.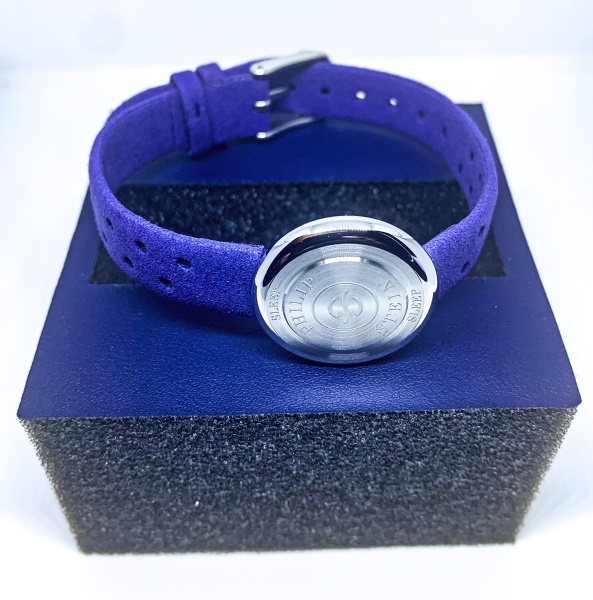 There is a circular opening in the center of the back of the device that houses some sort of sensor that looks like copper.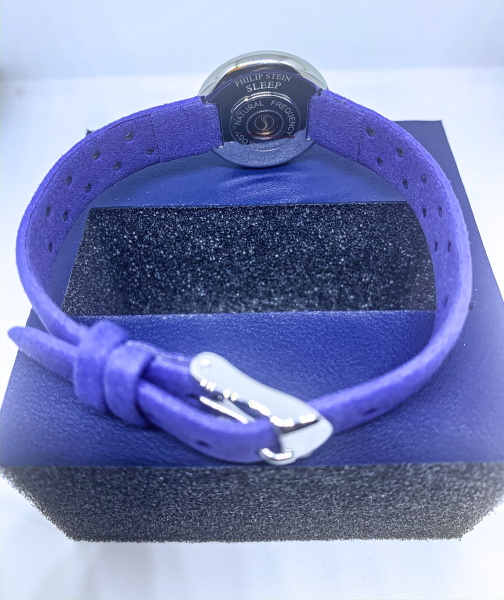 Performance
There is not much to do with this device other than to place it on your wrist in a comfortable way much like you would a watch. The instructions indicate that you should put it on approximately 15 minutes before bedtime. The manufacturer also indicates that the device should be worn for 30 consecutive nights to achieve the full benefits and I am assuming in an obviously recognizable way.
After 30 days, I have not noticed any difference in my sleep patterns including any better or longer sleep. I cannot say if this works for others, but not for me.
What I like
What I'd change
Since there are folks online who claim to have experienced benefits from using this device, I am not sure what to say here.
Final thoughts
I am really not sure about the science behind this device, and since there are many factors that contribute to the ability to sleep well, I do not want to write it off as an absolute myth. For my testing, I will simply say that it did not seem to do anything for me, even after 30 days. At least nothing that I could definitively identify. I am also one to remove my watch before I sleep at night, so having to wear this device actually creates discomfort for me. I did not think that it would since the band is soft and the entire bracelet is relatively light, but it does.
Price: $199
Where to buy: Sleep Bracelet website, Amazon
Source: The sample for this review was provided by Philip Stein