We use affiliate links. If you buy something through the links on this page, we may earn a commission at no cost to you. Learn more.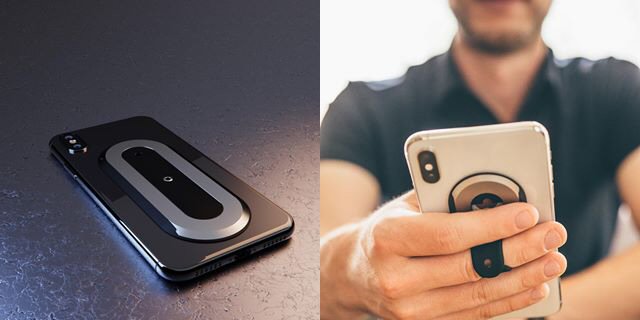 CROWDFUNDED NEWS – Ohsnap might just make the sockets that pop step aside.  Get a grip on your phone in style with this multi-functional, multi-featured phone grip.
What is it?
Ohsnap is a low-profile grip device for your smartphone.  It can attach to objects magnetically, can be removed quickly for wireless charging, and its main feature is a pop-out finger loop.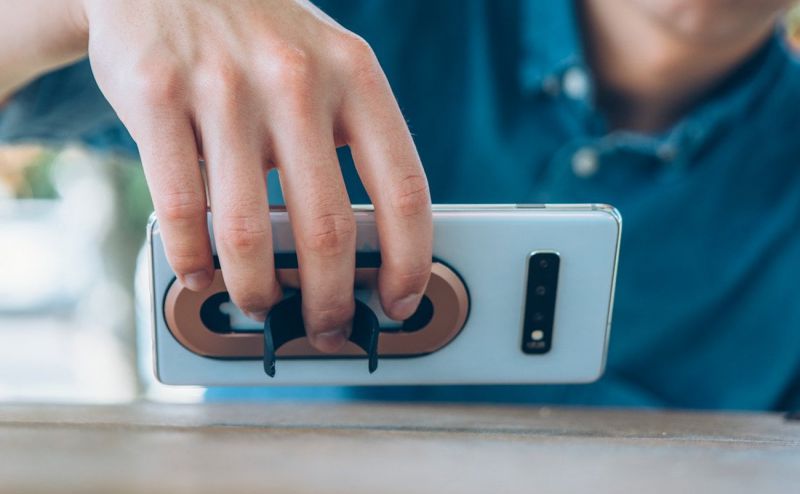 Why do I like it?

I like Ohsnap because it appears to be very low profile, unlike many of the phone grip-type products available today—only 3mm thick compared to 7mm for Pop Socket, which means it is much less likely to get caught on your pans when trying to insert it into your pocket.  Its pop-out finger loop deploys with a touch, and appears to be easy to use, swivels 360 degrees, and can also act as a stand for your phone.  Ohsnap is quickly removable to facilitate wireless charging, and it is magnetic, so you can stick it to metallic objects.  Finally, is it also available in four anodized aluminum colors: Black, Gold, Space Gray, and Rose Gold.  [Also, the video at the top of the Kickstarter campaign page is probably the best one I've ever seen.]
Something to consider before pledging
While Ohsnap is compatible with many phone cases, it will not effectively attach to a case that is very flimsy, squishy/bendy or has extreme textures, such as fabric or large ridges/bumps.
Where can I find more info?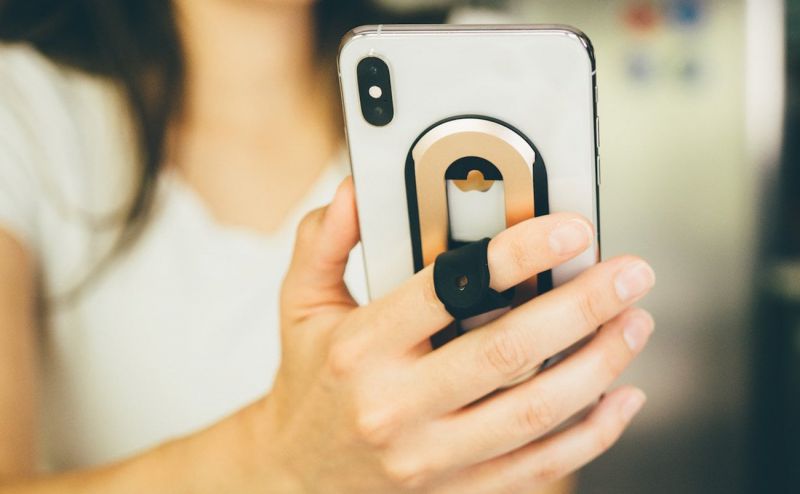 The Ohsnap campaign ends on October 4, 2019 and they have already met their funding goal of $10,000. Pledge packages start at $15 for a single Ohsnap, but several of the packages are already sold out and the lowest package available as of this writing is $19. After the campaign ends, rewards are estimated to start shipping in October 2019. Visit their Kickstarter page for all the details.