We use affiliate links. If you buy something through the links on this page, we may earn a commission at no cost to you. Learn more.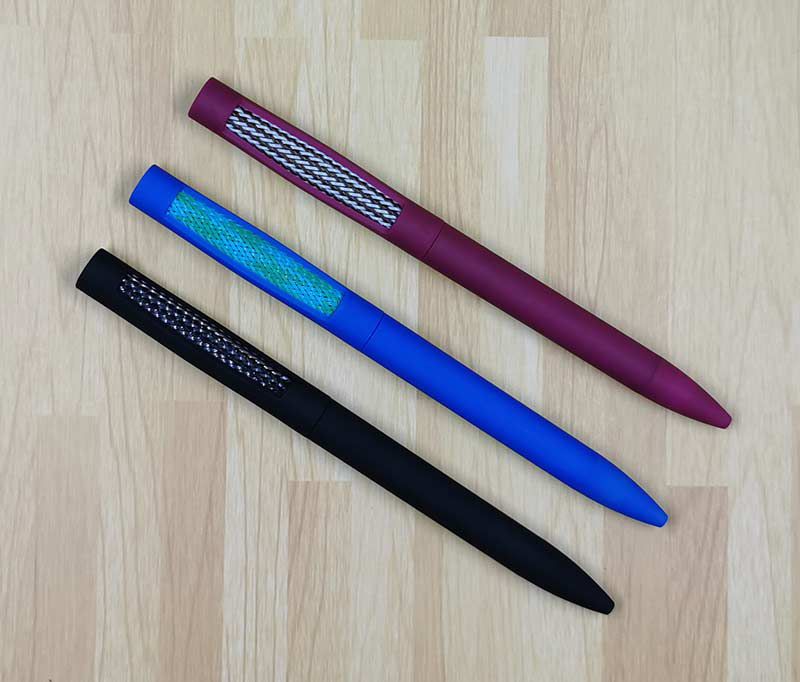 REVIEW – Remember when fidget spinners were all the rage? Since that time, fidget toys have become popular gadgets for people who need a way to destress, focus, or just waste time. The only problem with most fidget toys is that they obviously look like toys. That means that a teacher might confiscate them and coworkers might become annoyed by them if used in meetings. Today I want to show you a fidget toy that isn't really a toy at all, it's the Mesh-It pen with covert fidget powers. Ready, set, fidget!
What is it?
Mesh-It is a ballpoint pen designed by a teacher and inventor from Texas that has a built-in fidget feature that is silent while remaining tactile and satisfying to use.
Design and features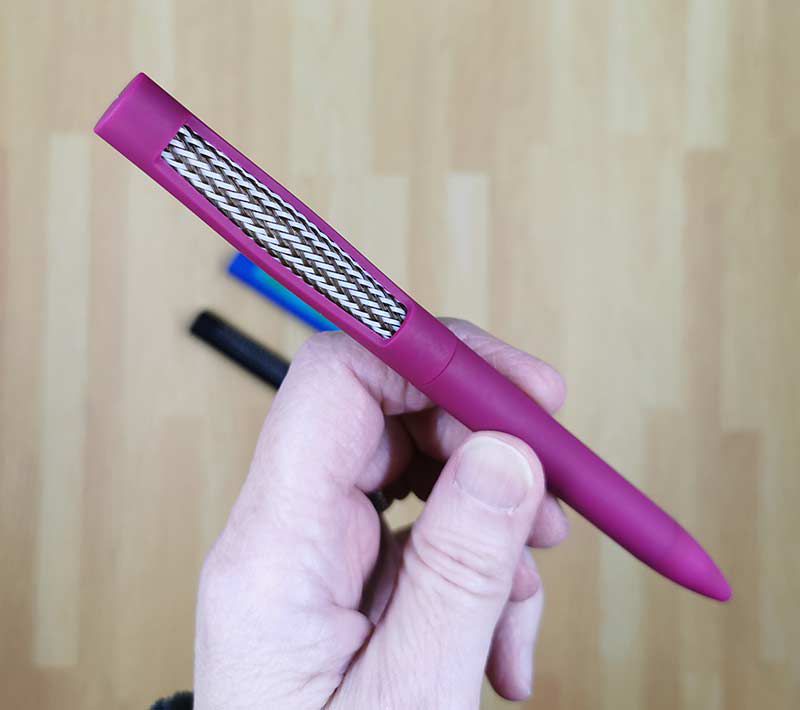 Available in 3 colors, I was sent 3 Mesh-It prototype pens to test. The pens are made of a soft-touch plastic and have a twist mechanism that extends and retracts the pen tip.
The lightweight Mesh-It pens are a little longer than a standard Bic pen, but they don't feel uncomfortable to hold and use.
The end of the barrel unscrews so you can easily replace the refill which will be sold directly from the maker after the campaign ends.
How do you fidget with it?
At first glance, you might wonder how you can fidget with a pen other than twirling it or flipping it between your fingers. The Mesh-It pen is not that type of pen. The fidget feature of the pen is the nylon braided slots at the top of the pen barrel that provide your thumb and index finger a tactile area to rub. At least that's all I thought the pen was good for until I actually got one and discovered that there's a surprise "toy" inside.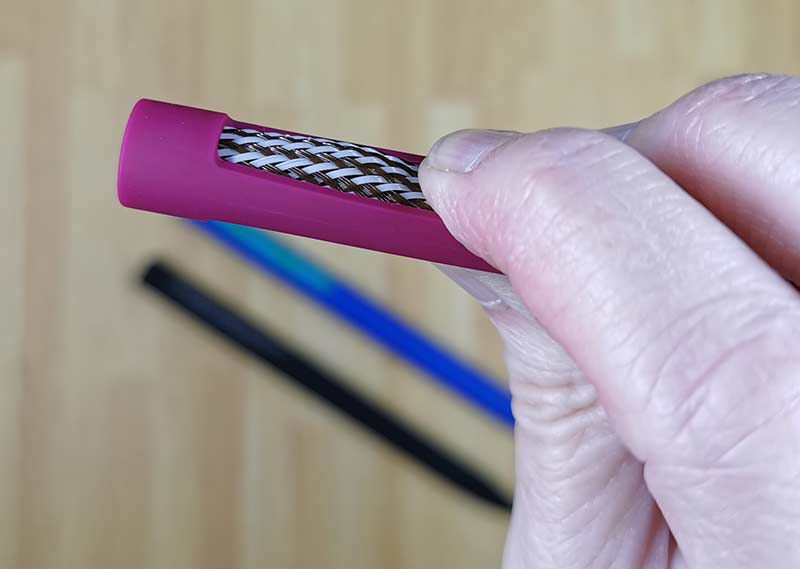 Under the braiding, there's a small round bead that you can slide back and forth in the tube by pinching it between your thumb and index finger.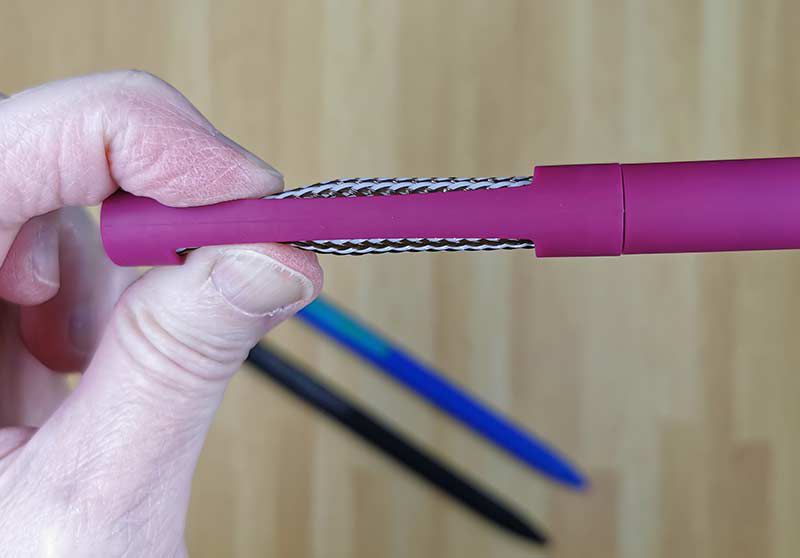 It might not sound like the simple act of sliding a bead from one end of the pen cap to the other end would be that enjoyable, but it actually is. And the great thing about it is, that you can fidget with the Mesh-It pen and no one will notice because it doesn't make any noise to cause a distraction. Well, let me take that back. There is one thing about this pen that does make a little noise. That's the mechanism that extends and retracts the pen tip when you twist the barrel. It does make a clicking noise, but it's not too loud.
What I like
What I'd change
Final thoughts
Both kids and adults will like the Mesh-It pen because it will scratch their fidget itch to help with anxiety and stress, without causing a distraction to those around you.
Where can I find more info?
The Mesh-It pen campaign ends on 10/07/19 they are just getting started towards their funding goal of $5,000. You can pre-order a set of 3 Mesh-It pens starting at $18. After the Mesh-It pen campaign ends, rewards are estimated to start shipping in December 2019. Visit their Kickstarter page for all the details.
Source: The sample for this review was provided by Mesh-It.