We use affiliate links. If you buy something through the links on this page, we may earn a commission at no cost to you. Learn more.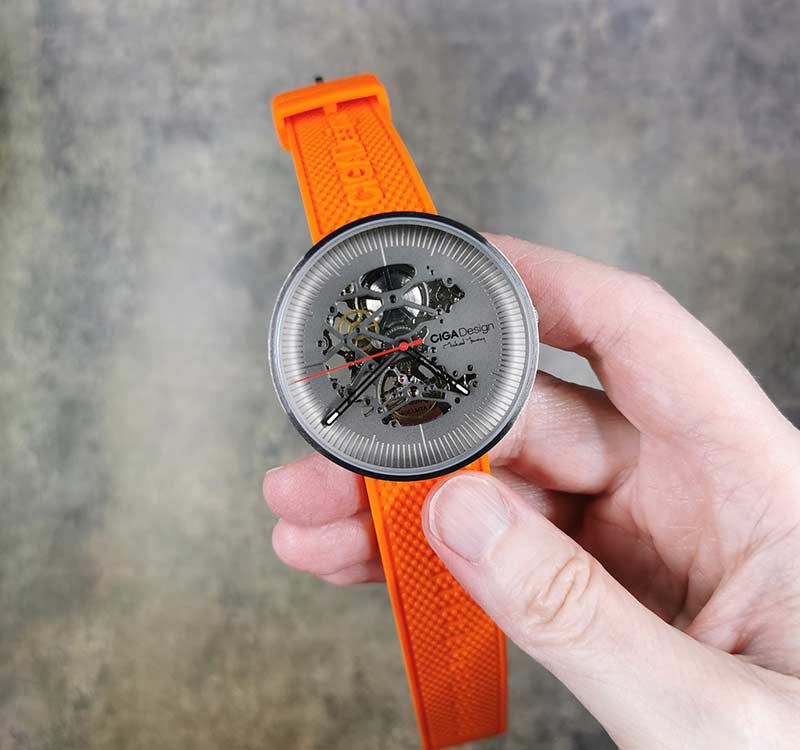 CROWDFUNDING REVIEW – If you enjoy wearing a watch on your wrist but a smartwatch is an overkill for your needs, a traditional analog watch is an interesting option. Today I want to show you the CIGA Design My Series titanium skeleton watch which is currently seeking funding on Indiegogo.
What is it?
The My Series titanium skeleton watch from CIGA Design is an auto mechanical wristwatch designed by Michael Young and winner of the 2017 iF Gold Award.
Design and features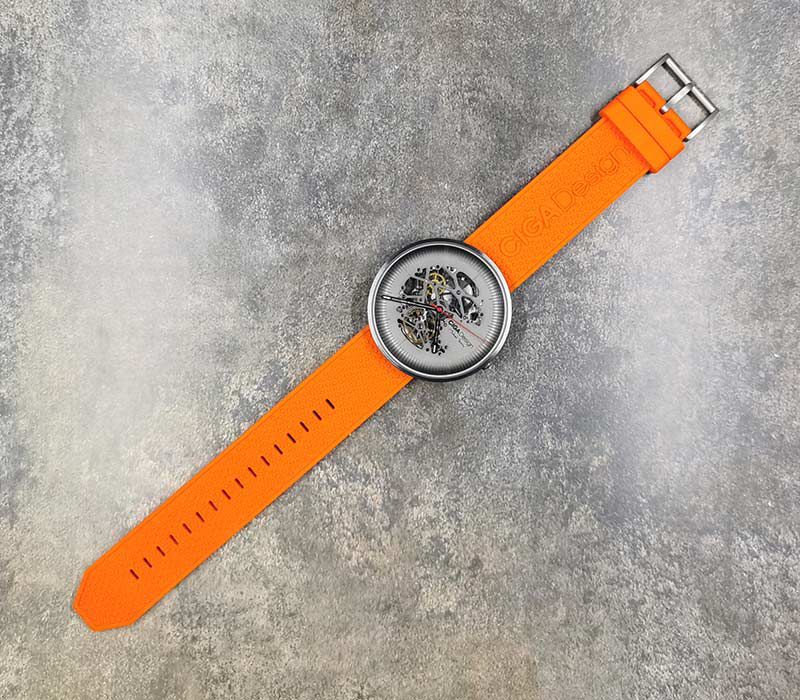 The MY Series watch is a unique watch that is designed so that you can see the inner mechanism of gears, springs, and levers.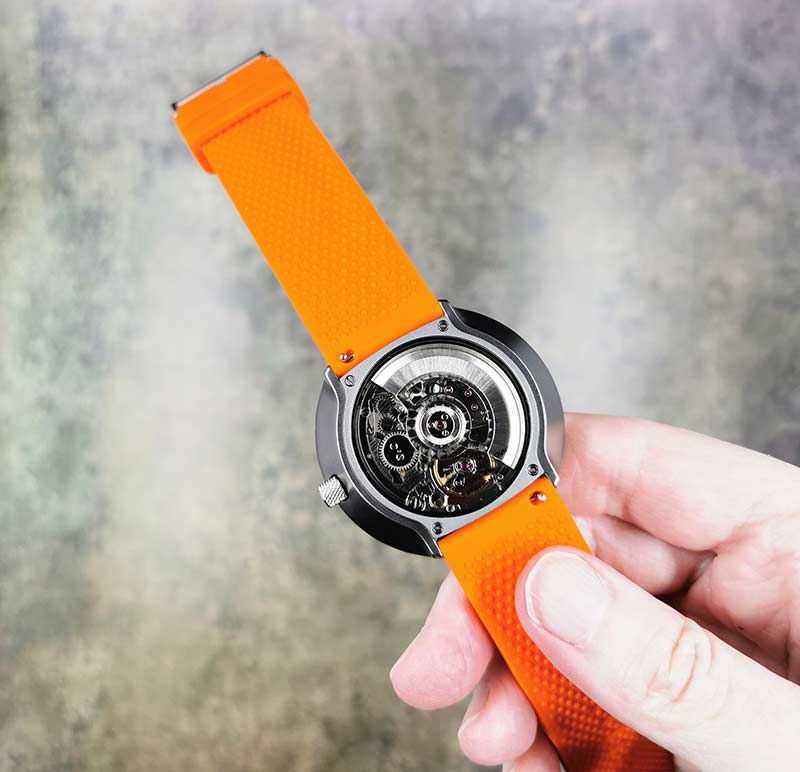 The MY Series uses a Seagull AAA auto-mechanical movement which means that it does not have a battery that you need to charge every night. You just need to wind the crown the first time you're ready to wear the watch, and from there, the movement of your wrist will keep the spring wound. See that half-circle shaped part on the back? That is a weight that rotates as you move your arm and by some manner of wristwatch sorcery, it harnesses that movement to wind the watch's internal spring.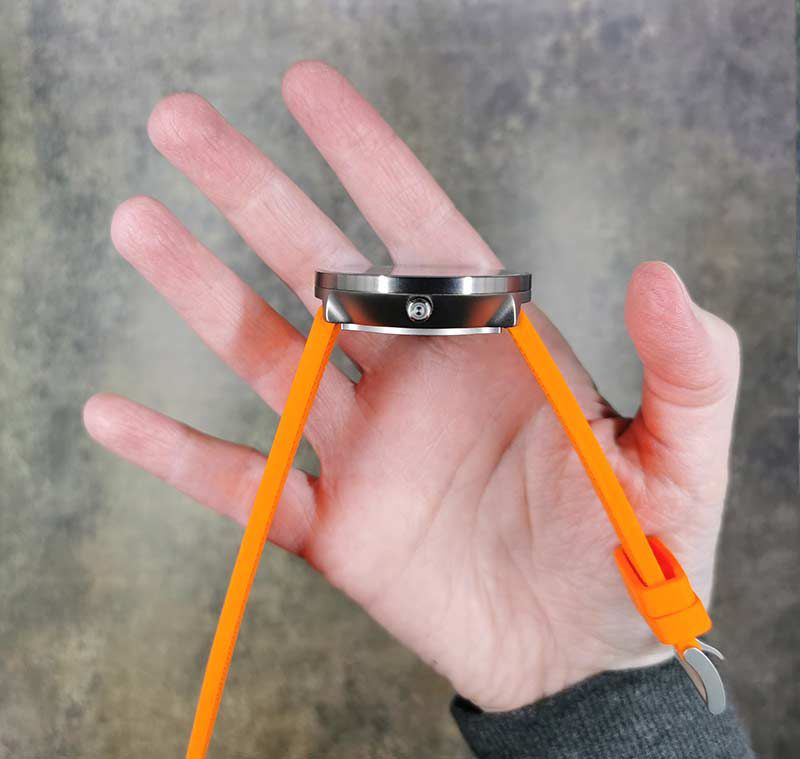 The watch case is made of grade 2 Titanium which makes it strong yet lightweight. The watch is both scratch-resistant on the case and on the synthetic sapphire crystal watch face. It is also 3AT water resistant which means that it's splash resistant, but not waterproof. You can wear it in the rain, but not in the shower or while swimming.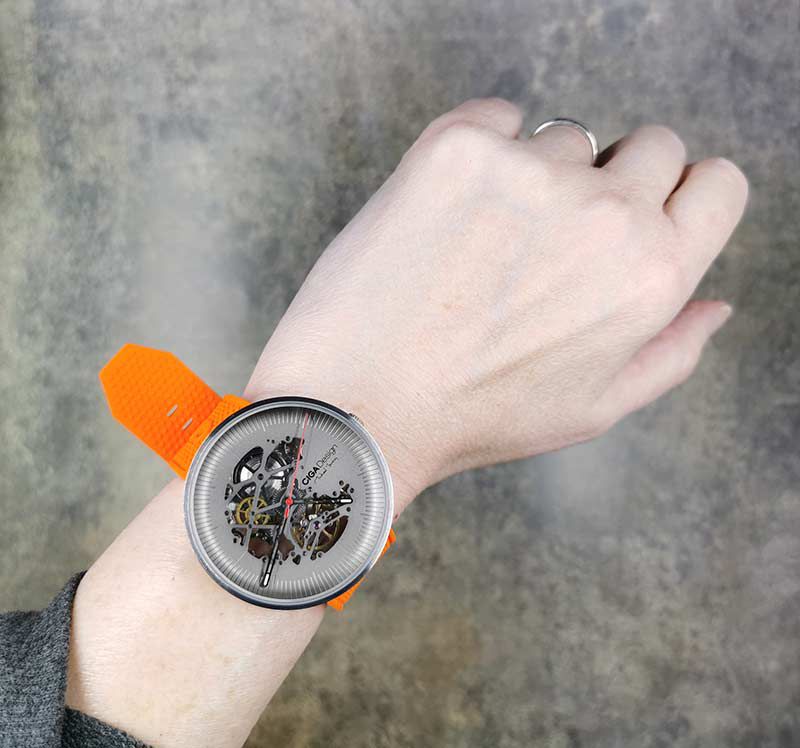 The CIGA Design MY Series titanium skeleton watch is eye-catching and if you hold it up to your ear, it's ear-catching too because you'll be able to hear it tick!
The watch is large on my girly wrist, but it's comfortable to wear with the included silicone band. I was sent an orange band, but backers will be able to choose from orange, blue, red, and black silicone bands. A free black leather band is also included with each reward so the watch can go from casual to classy just by switching bands.
The dial of the watch has a sort of bowl shape to it with etched marks for the hours and minutes around the edges. If you look at the image above, you'll see that there are nine marks between each hour marking and the hours are not designated by numbers. I prefer numbers on my watch dials and only one mark per minute instead of two marks, but that's just me.
I also find the hour and minute hands to be a little hard to see against the watch face since the hands and dial are similar in color. However, it is nice that the ends of the hands have luminescent markers. But, you have to "charge" the markers with light before they will glow in the dark.
What I like
Unique see-through design
Auto mechanical movement means no batteries or charging required
What I'd change
I'd like to see a smaller version more suitable for women
Make the hour and minute hands easier to see against the watch face
Final thoughts
The MY Series titanium skeleton watch from CIGA Design is a cool looking watch that is comfortable to wear and easy to use because you don't have to charge it every day. If all you want to know is the time of day and nothing else, this watch has that covered. Compared to today's smartwatches, the MY Series might seem simple, but instead of a mini computer that tells the time, this watch has gears, springs, and other parts that all work together without any help from batteries, processors, or software.
Where can I find more info?
The CIGA Design campaign ends on 9/30/19 they are working towards their funding goal of $31,875. You can pre-order a MY Series watch starting at $228. After the CIGA Design campaign ends, rewards are estimated to start shipping in September 2019. Visit their Indiegogo page for all the details.
Source: The sample for this review was provided by CIGA Design.