We use affiliate links. If you buy something through the links on this page, we may earn a commission at no cost to you. Learn more.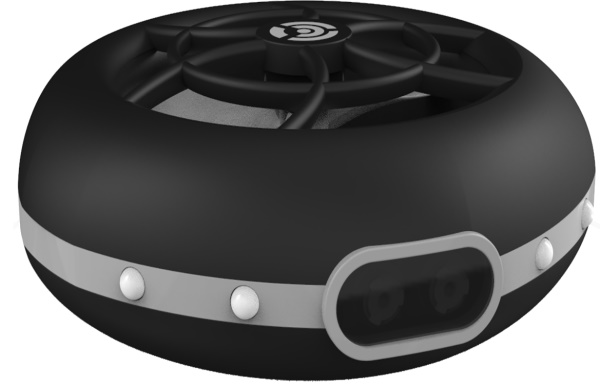 NEWS – While there are thousands of gadgets that offer something exciting for every gadget nerd, there are also those gadgets that get added to our wishlist that represent the dream of "if I could I would". I love drones, and since NYC is a very restrictive city in terms of where you can fly drones, I would love one that I could easily use indoors without any major risk of crashing because the propellers hit something. Also, the noise of the propellers makes it a bit inconvenient.
During one of my recent web surfing experiences, I came across the Cleo Drone. This drone is "the first mobile platform designed specifically for data collection in hard to access and potentially dangerous spaces". It is the size of the average palm and is made of a carbon-fiber body. It boasts a flight time of up to 20 minutes and can operate in areas where GPS capabilities are unavailable. While I am sure this drone was developed for much more than I would use it for, it looks really cool and I know that I would find my own uses for it.
If you want to add it to your dreamy wishlist or if you really want to purchase one, you can head over to the Cleo Robotics website and pick one up. A $1000 deposit is required when ordering, with a balance of $8,800 due at shipment. And yes!! That is the real price and not a typo.