We use affiliate links. If you buy something through the links on this page, we may earn a commission at no cost to you. Learn more.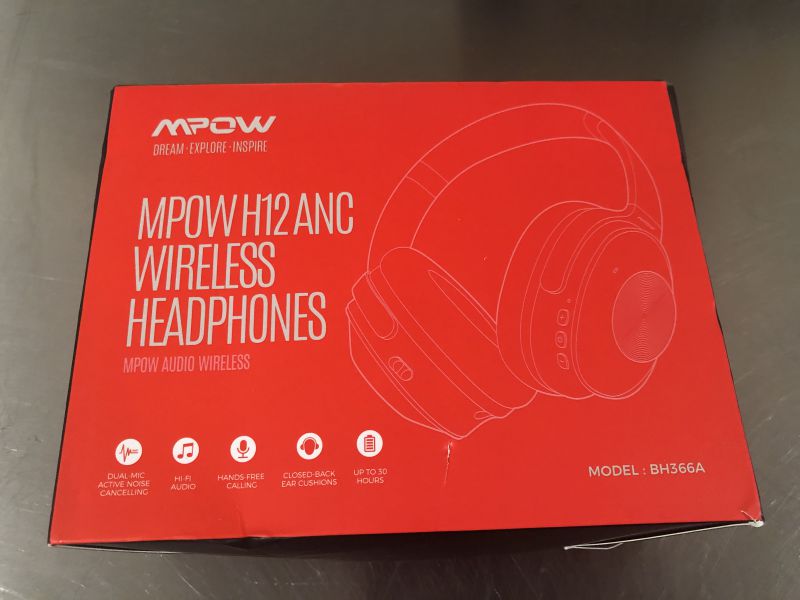 REVIEW – Over the years, I've got through dozens of headphones for various reasons, usually ones that come with my phone. Typically they don't last long and with Apple's decision to get rid of the headphone jack on their phones it has made Bluetooth headphones pretty much mandatory. As I have found that my new office has an abundance of very loud co-workers, I decided to take a chance with these Mpow Hybrid Active Noise Cancelling Headphones.
What is it?
These are over-the-ear wireless Bluetooth headphones with internal battery and USB charging cord.
What's in the box?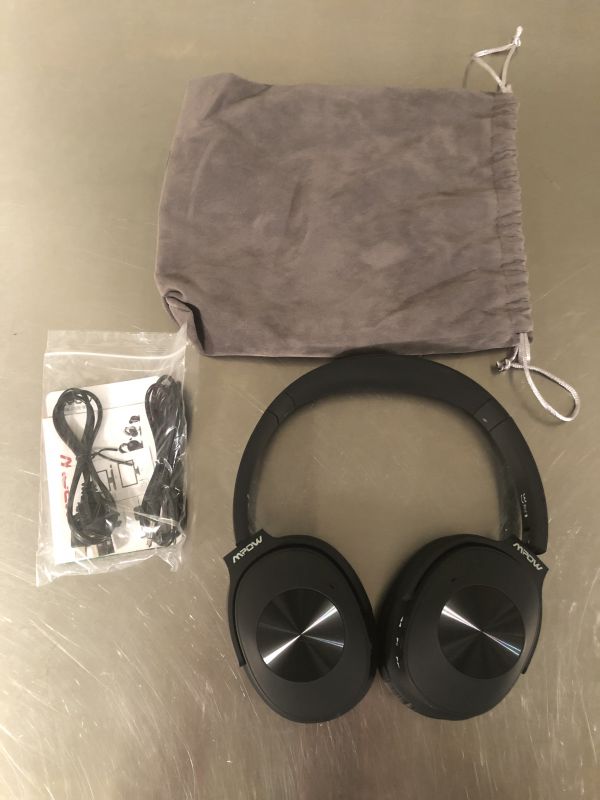 Headphones
Charging and aux cord
Storage Bag
Design and features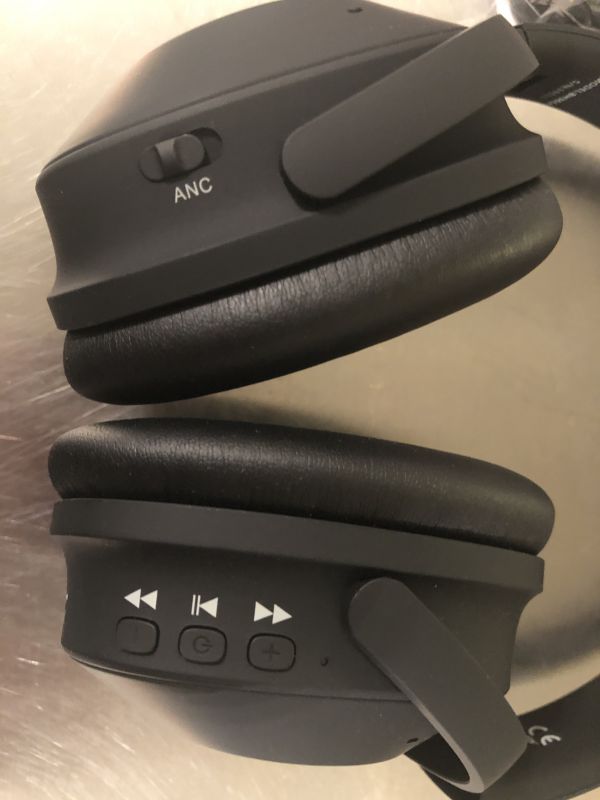 The headphones have simple controls, with the Play/Pause button acting as the power on/off button as well via a long press. A short press will activate the Play and Pause functions. Audible "Power On/Off" and a small LED indicator help you know the status of the headphones. There are simple pairing instructions. The Previous and Next buttons also work via a long press of the button, while a short press of each will turn the volume up and down. On the left earphone there is the ANC (Active Noice Cancelling) toggle switch to turn this feature on and off.
The active noise canceling, when activated, provides sound suppression via microphones on the inside and outside of the ear cup.
Additionally, when connected via Bluetooth to a cell phone, you can use the headphones in conjunction with Siri and your phone's incoming and outgoing calls.
Performance
The active noise canceling is the first of two rather impressive features on these headphones. I use it rather frequently while working and listening to music. It may even work a little too well, as I have occasionally missed a call on my desk phone while listening to my music. Additionally, I have been able to effectively tune out a few co-workers who don't quite understand volume control while they talk on their phones.
Next is quite possibly my favorite feature: 30 hours of battery life per charge. I go days and days without recharging considering I only use these at work. There is a warning when the battery gets low on power, but frankly, I've only heard it once. At 2-3 hours charging time, it doesn't take long to get back to full charge.
The only qualm I would have with these headphones is the padding around the ears. Over long stretches, it does give some muscle fatigue to the ears and can be a bit warm as they trap in some heat. Taking short breaks is helpful, but I would say that I wouldn't wear these beyond the 3-4 hours at a time that I typically wear them.
Finally, the audio quality is very good. I occasionally switch to my iPhone headphones and can tell a significant audio quality drop off between the two.
What I like
Battery Life is PHENOMENAL
Audio quality is great
Noise canceling on these units works great
Simple controls
What I would change
Final thoughts
Overall, these are some of the best noise-canceling headphones that I have had the chance to use. Once again, I can't say more about the battery life on these headphones, I'm very impressed. Compared to some of the other names in the industry, I feel like the price point on these creates some incredible value as well. I recommend these without hesitation to anyone looking for a new set of headphones.
Price: $59.99
Where to buy: Amazon
Source: The sample of this product was provided by MPOW.