We use affiliate links. If you buy something through the links on this page, we may earn a commission at no cost to you. Learn more.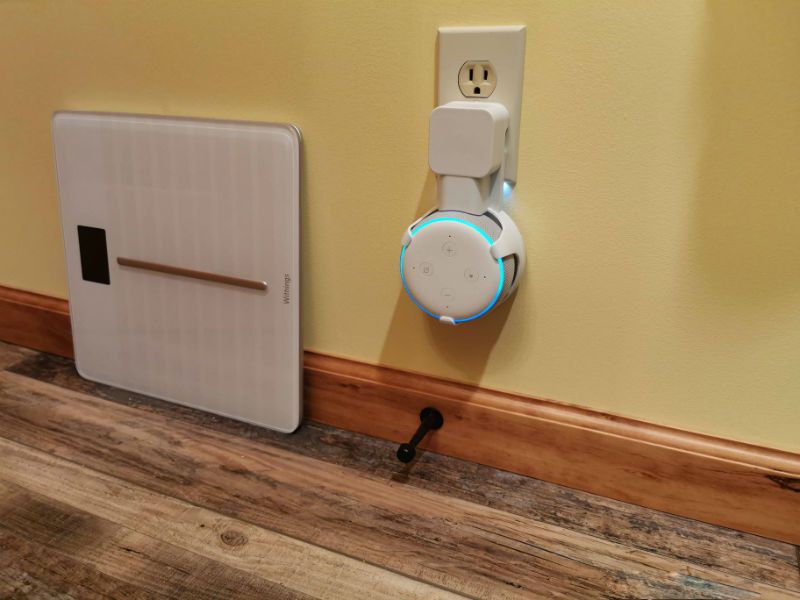 ARTICLE – A couple of weeks ago, I wrote an article about How to listen to audiobooks and read eBooks for FREE. Since then, I've been thoroughly enjoying using the Libby app to listen to free audiobooks by checking them out (virtually) from my local library.
I listen to the audiobooks through my phone (Huawei P30 Pro) and the car stereo in my MINI Cooper while I'm driving to and from work each day. The problem is that these brief sessions only allow me about 40 minutes of listening per day. That's not much time to get through a full-length novel in the time allotted for a Libby loan.
I have tried listening through the built-in speaker on my phone while getting ready for work in the mornings, but the Huawei speaker's max volume setting isn't loud enough for me to hear over the sound of the shower and the bathroom fan.
I thought about buying a small waterproof Bluetooth speaker than I could put in the shower with me, but I already have a speaker in my bathroom – an Amazon Echo Dot which is actually what started my new found love of audiobooks in the first place. If only there was a way I could listen to Libby through the Echo Dot like listening to an Audible book. Sure, I could use a line out cable to plug my phone into the speaker,  but the way my Echo Dot is mounted in my bathroom (see lead image) the 3.5mm line out jack is blocked – and who wants to use cables anyway, it's 2019 for goodness sake!
Then a light bulb flicked on in my brain and I thought, what if I could use the Echo Dot as a stand-alone Bluetooth speaker? Is this possible? A quick Google and I learned that yes, it definitely is possible!
Through the Alexa app, you can set the Echo Dot to play music from other certain other streaming apps like Pandora, Spotify, etc. But as you will notice, Libby isn't included in that list. But a little more Googling helped me learn that I can pair the Echo with my phone and use it just like any other Bluetooth speaker. Yay!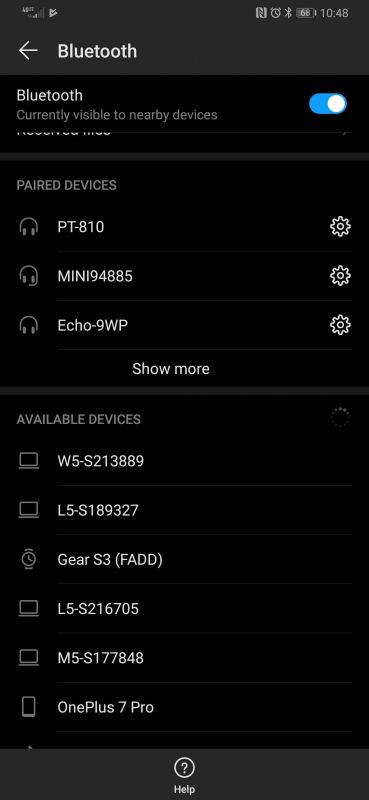 All you have to do is say "Alexa, pair Bluetooth" and Alexa will reply with "Searching…" Then you open the Bluetooth settings on your mobile device and look for an Echo-XXX entry in the devices list, click on it to connect and you're done! Alexa will confirm that the connection has been made and then any sound that normally comes from your mobile device will now play through the Echo until you disconnect.
Now when I am getting ready in the morning,  I just say "Alexa, connect to my phone" and wait for her to say that she's connected. Then start the Libby app. When I'm done listening, I press pause in the Libby app and say "Alexa, disconnect" and Alexa will confirm that the connection has been disconnected. Nice and simple!
I like that I've found another use for my Amazon Echo Dot in addition to just using it to listen to music, read the news, or listen to podcasts.
Now if I can just solve the issue with not being able to turn off the wake alarm in the morning because Alexa will say that there's no connection to the internet…