We use affiliate links. If you buy something through the links on this page, we may earn a commission at no cost to you. Learn more.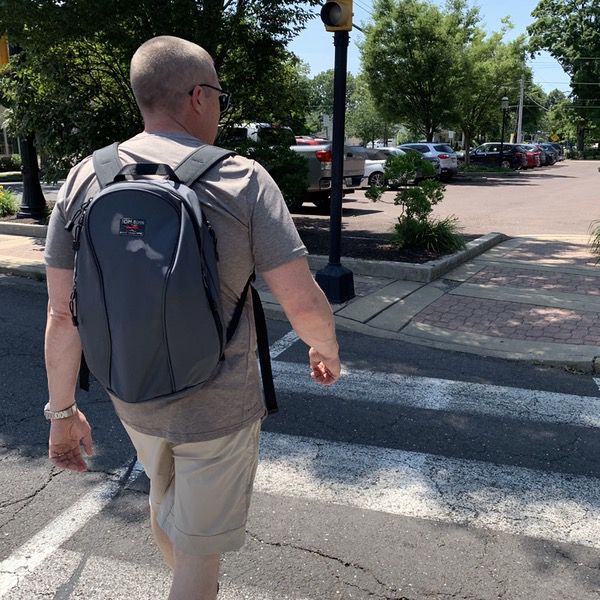 REVIEW – To all the day trippers and travelers out there: I have a bag that should be on your short list. The Luminary 15 comes to us from the legendary Tom Bihn, and it's good. Really, really good. To the review!
What is it?
It's a 15 liter daypack that will also accommodate your 13″ laptop or tablet.
Hardware specs
11″ by 16.5″ by 7.9″ deep
1 pound 8 ounces total weight
15 liter capacity
525 denier 2×2 ballistic nylon exterior
210 denier 2×2 ballistic nylon interior
#8 YKK Aquaguard zippers
Duraflex, Nexus, and Woojin hardware
Design and features
I am loving the modern, stealthy profile of the Tom Bihn Luminary. The teardrop shape is sleek and composed, with a bit of accent piping and gentle contours that accentuate the curved form. It's a great looking bag.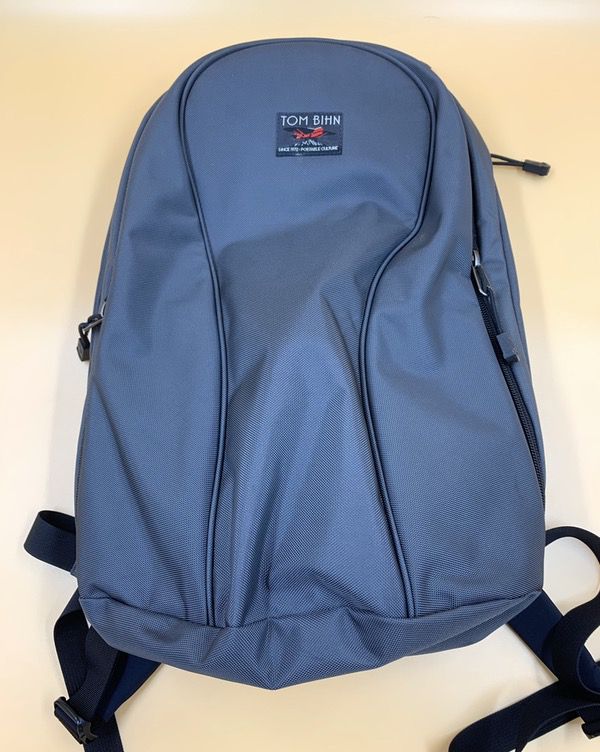 Here's a side view. You'd never guess that that stealthy shape has a 15 liter capacity.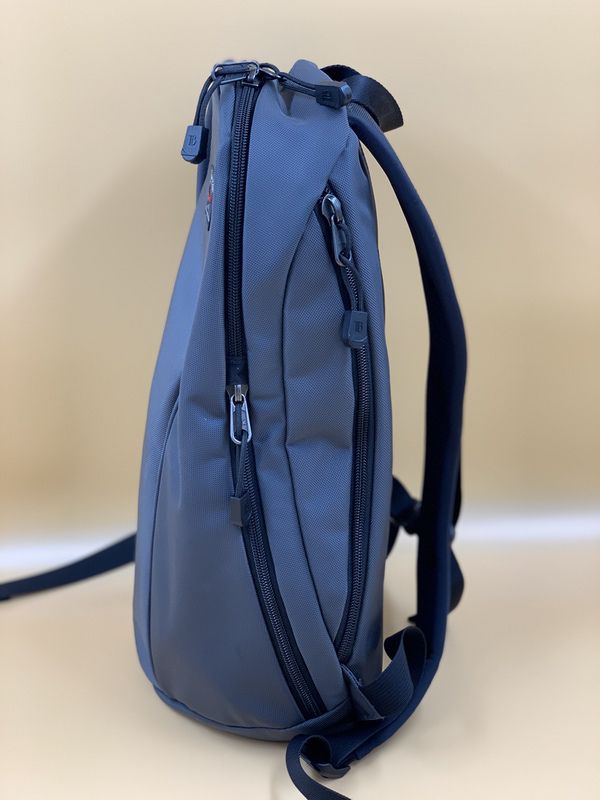 It also has a structured base panel, which helps when packing the bag out. Your gear won't collect at the bottom in a big olds mass of confusion.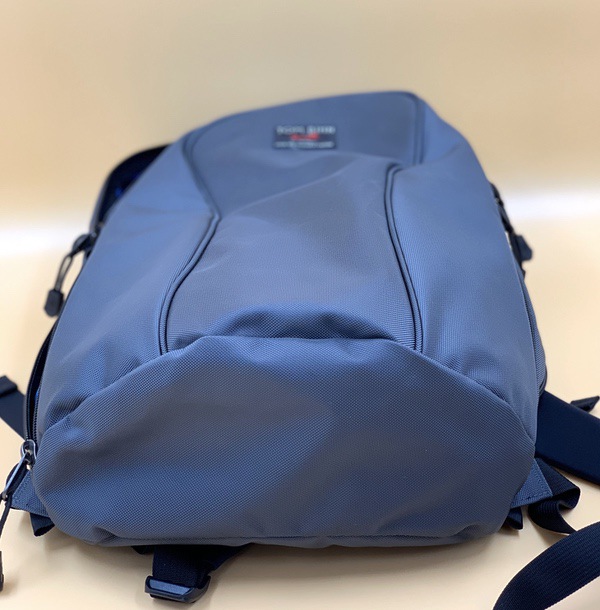 You'll find two exterior pockets for small stuff. The left pocket measures roughly 4″ by 7″, sized for your assorted small bits. You'll get a bigger phone in there as well. My iPhone XS Max in its case fits perfectly.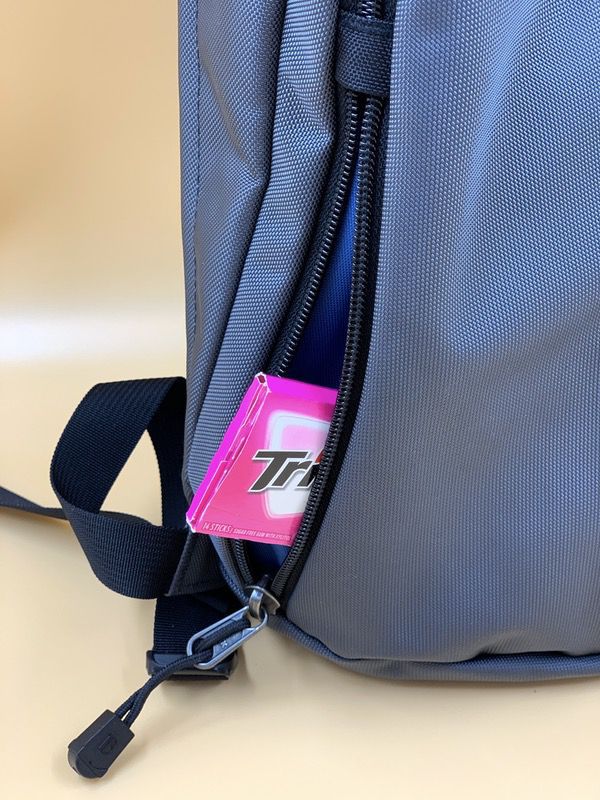 The right pocket is a bit taller at 4″ by 9″. This will fit a small water bottle, a small tablet, or your sunglasses. And see that accessory strap? Both front pockets feature one of Tom Bihn's O-rings as attachment points, tucked up on the inside corner (towards the center of the bag) for hanging accessories.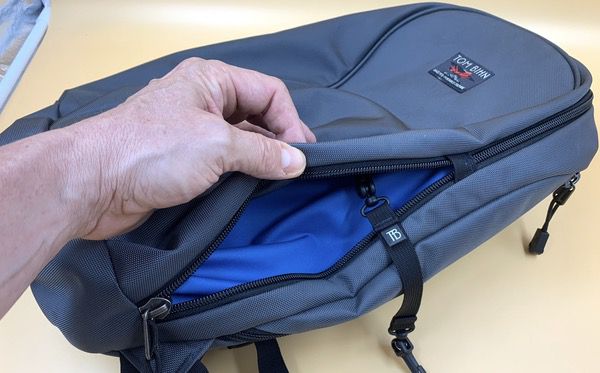 This bag also features an integrated padded laptop/tablet pocket, something you don't see in all of Tom Bihn's bags. The space is roughly 10.5″ by 14″, with an 11″ external zipper for access from the back left side of the bag. This will fit a 13″ laptop or a 12.9″ iPad (with case and keyboard), with room for a notebook.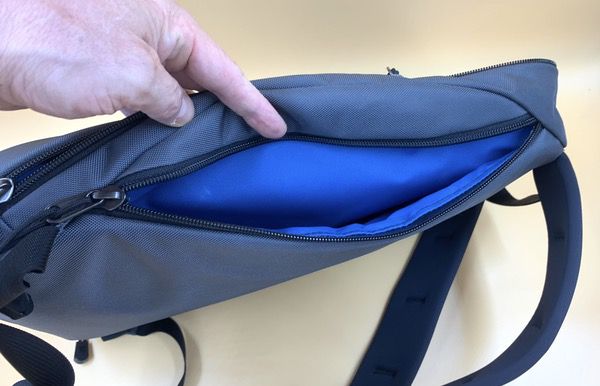 The backpack is a top loader, with double zips that run about 6″ down the sides of the bags. See that sleeve in the center of the chamber? That's for your hydration bottle, or to separate the main compartment into three sub-pockets. If you don't need it you can unzip that sleeve, allowing the whole interior to be open for packing. Two additional O-rings are found at the top of the chamber.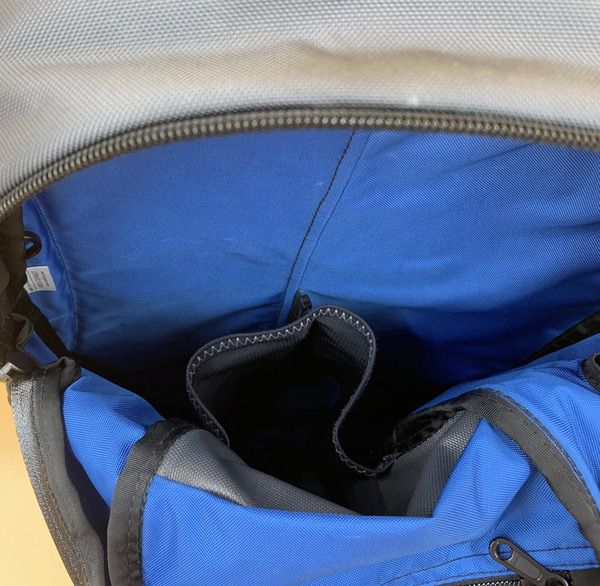 When you open the main compartment, you'll also find another 4″ by 7″ storage pocket. While the sides of this pouch are secured to the liner, the bottom is not. This means that pocket will expand as you fill it out.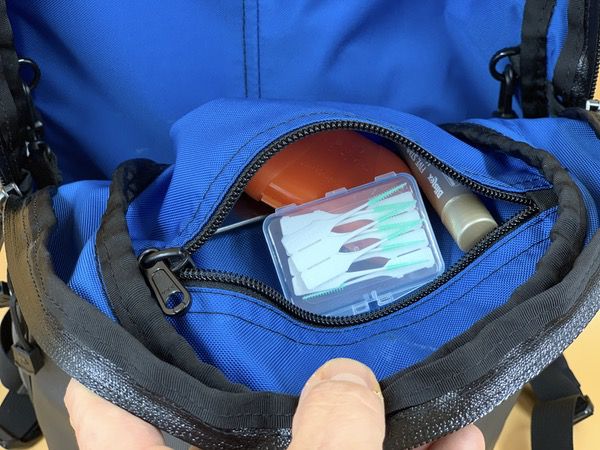 Moving to the rear of the bag, you'll see some enhancements to Tom Bihn's already excellent carry system. The rear panel is padded but is not ventilated, which is typical for daypacks that won't see extended duty with heavy loads. The top carry handle is made from a new softer material that's much more comfortable than a stiff piece of vinyl.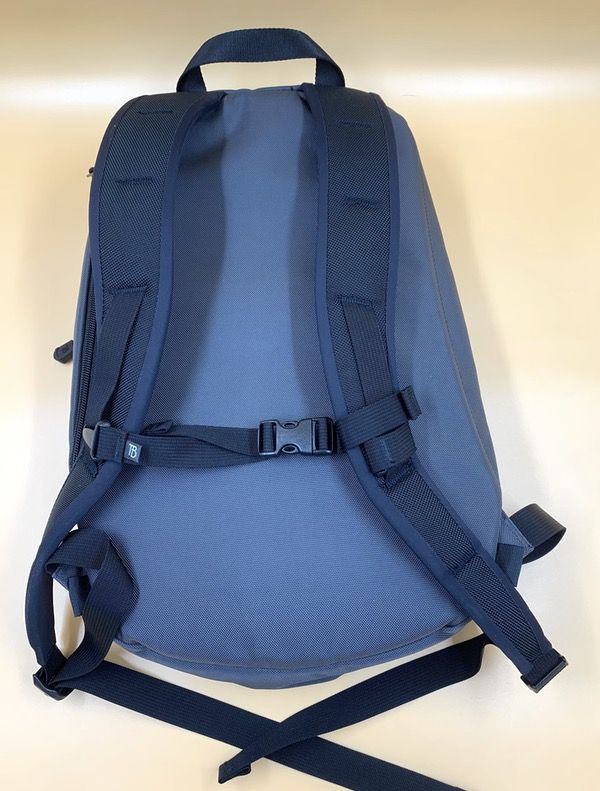 A removable sternum strap is included. The strap length is generous and can also be adjusted vertically on that anchor strap, allowing it to accommodate all kinds of body types.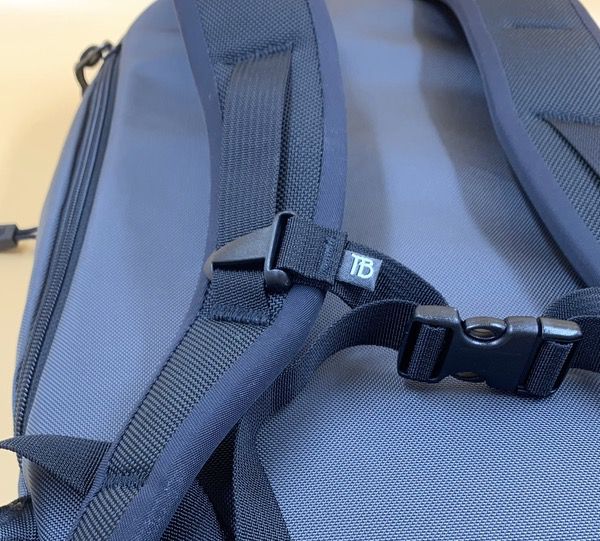 The shoulder straps are 2″ wide and about 3/8″ thick, made from closed foam materials. You won't find any grippy material on the underside, which makes for easy removal on the go.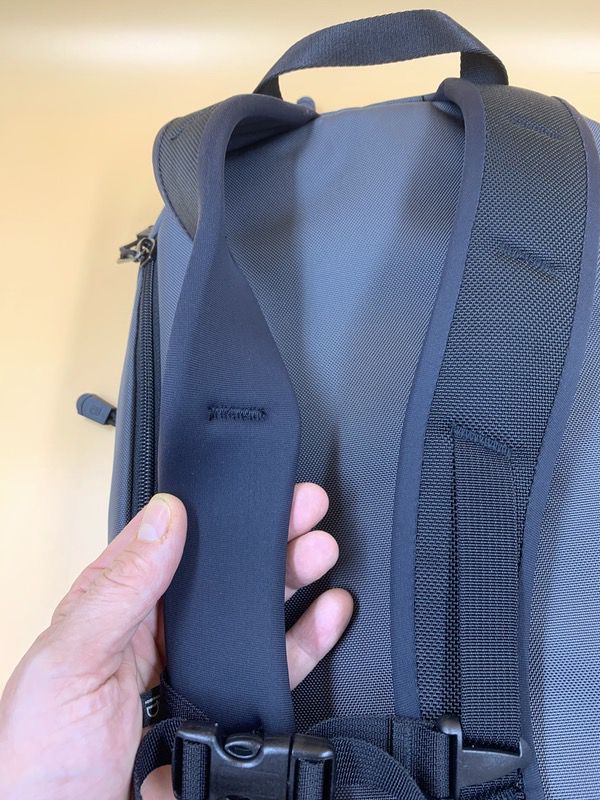 You'll also get a waist strap for stabilizing the bag, which attaches with two loops tucked under the shoulder strap attachment points. I don't know that you'll need a waist strap with a bag this small, but it is completely removable if you won't want to use it. It's nice that Tom Bihn includes it if you're planning on more rigorous outdoor activities.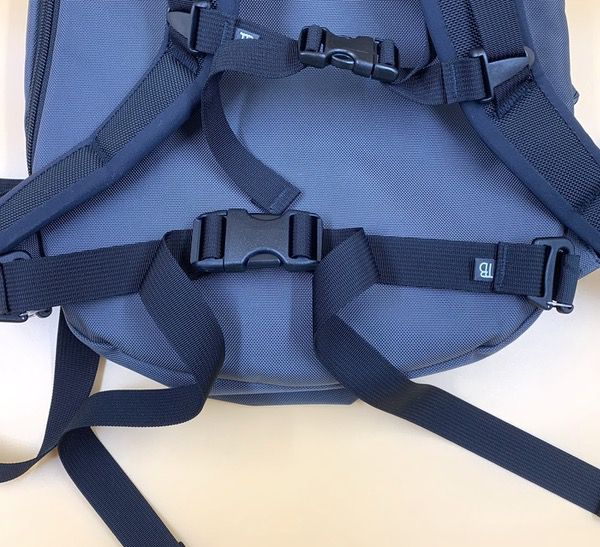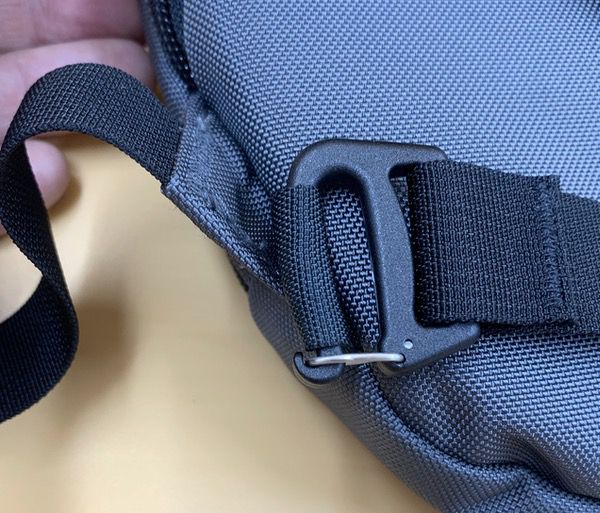 Performance
Tom Bihn bags are at their best when they focus on simple, flexible designs. The Luminary 15 hits all those marks. This is truly a bag that you can take for day trips, outdoor activities, and the office commute. This is a bag that carries a reasonable amount of stuff, looks good in just about any environment, and does a great job of staying out of your way as you go about your business.
Here are a few shots of your Humble Reviewer during a recent day trip wandering the shops of Doylestown, PA. For day trips I really like the lean profile. I don't feel like I am going to knock stuff off shelves every time I turn around, and the carry system is so well balanced that I barely feel it on my shoulders.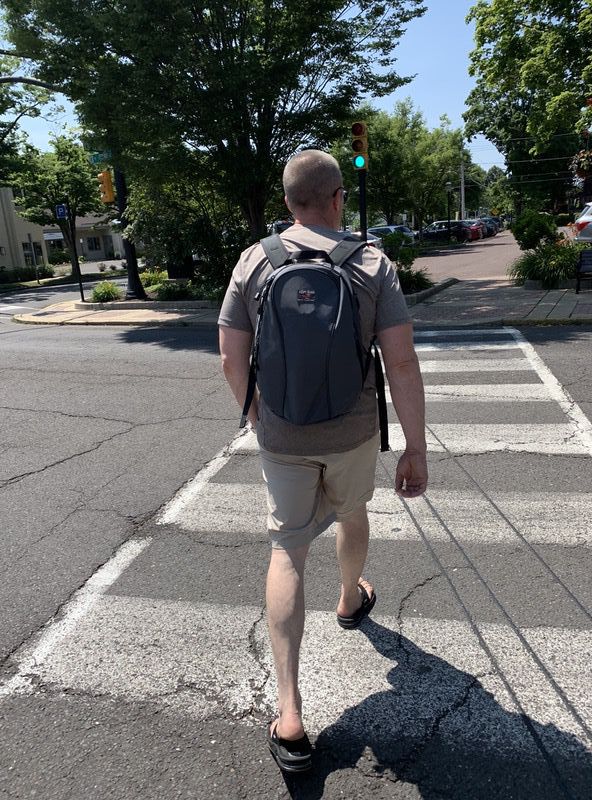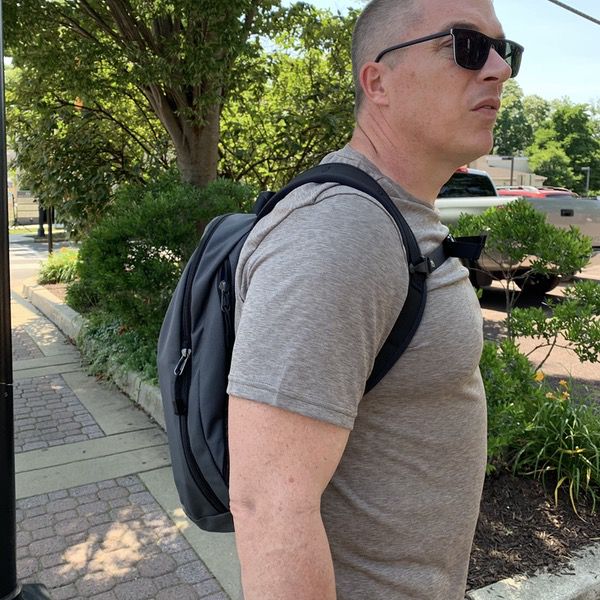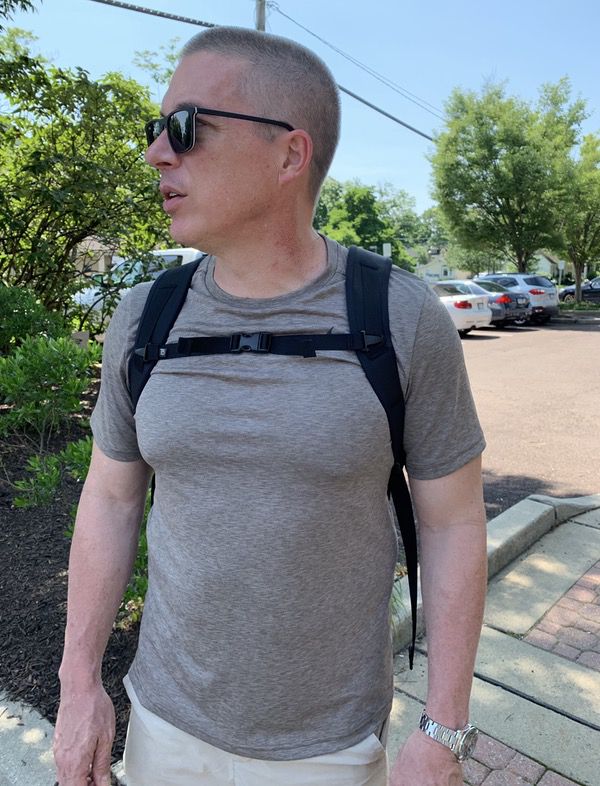 I love the flexibility that the Tom Bihn "O-rings" deliver. My keys tuck neatly away in one of the front pockets, ready for action. I've collected a bunch of their attachment straps and accessory bags in different sizes over the years that can serve custom duty depending on what I am carrying that day. Cable bags, medicines, contact lens accessories, charging cables, change for parking meters… just swap out the pouches you need and you're good to go.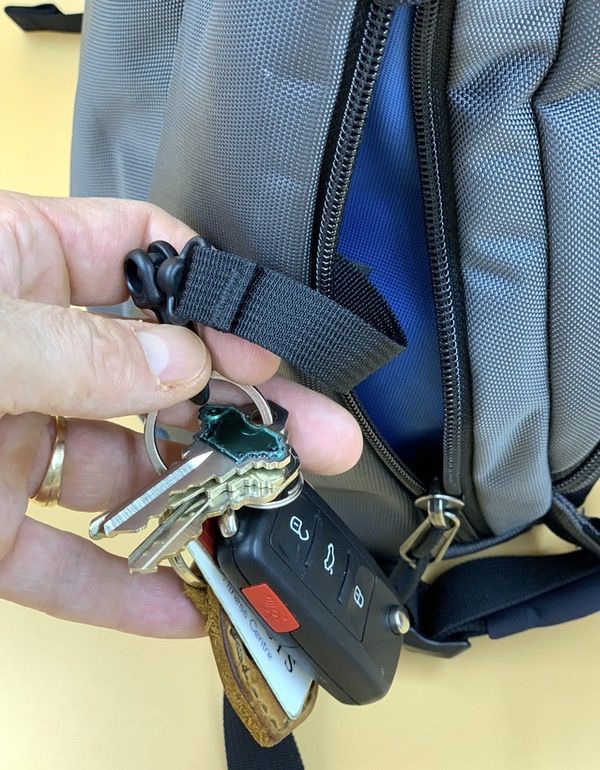 I've been a huge fan of the Luminary 15 as a lean & mean work commuter. The look is great for business casual environments, and I can load up my 13″ MacBook Pro with room to spare in the padded compartment. Note that the opening is not as deep as the length of the bag, which requires a three-point-turn to get your laptop in there. I'm OK with that, because it adds a bit of extra security. You won't get a bigger laptop in there though.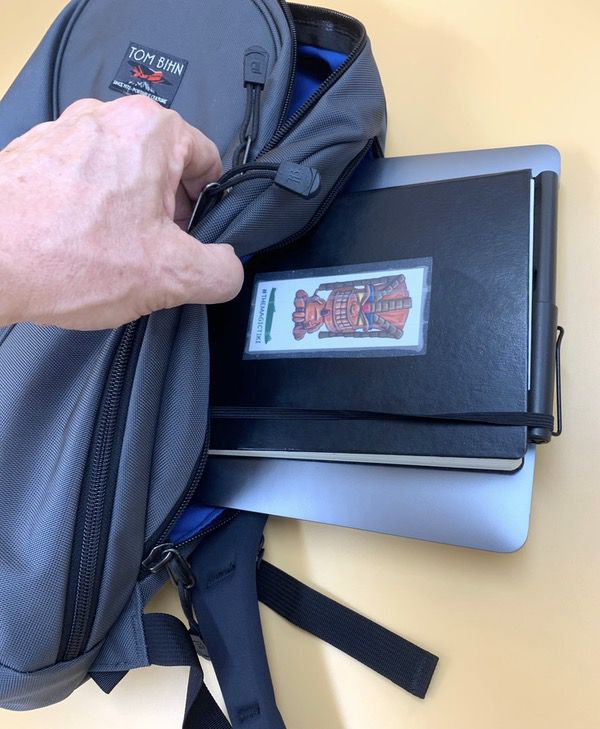 Here's a shot of my work loadout. I have two of those Tom Bihn accessory bags tethered to the "O-rings" in the main compartment for all my work accessories (power bricks, mouse, cables, etc.) My hydration bottle is in the middle sleeve, and those pouches tuck nicely in the side pockets. They're still easily accessible with a quick tug.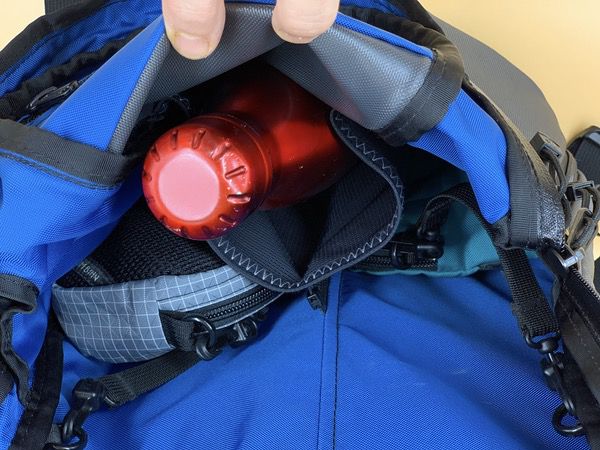 Tom Bihn works magic with maximizing space in the design of their bags. I have my laptop, notebook, hydration bottle, and accessories loaded in and I still have all kinds of space available. Look at that vertical space in the main compartment! I've got room for a lunch or a light jacket, and a bit more. And this doesn't even touch the front pockets. I have 20L+ messenger bags that don't optimize space like this. It really is impressive.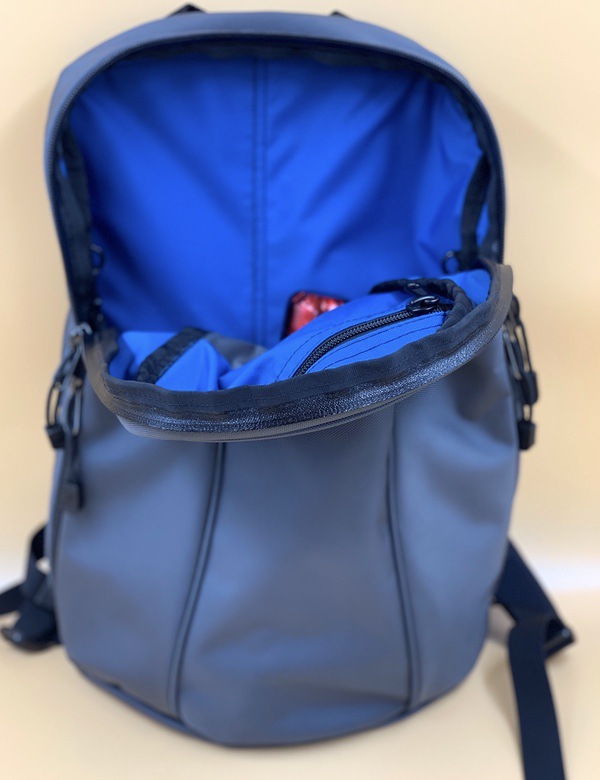 On that day trip, I unzipped the bottle sleeve in the main compartment to make room for treasures gathered during the day. I'm about 1/3 full here with room to spare.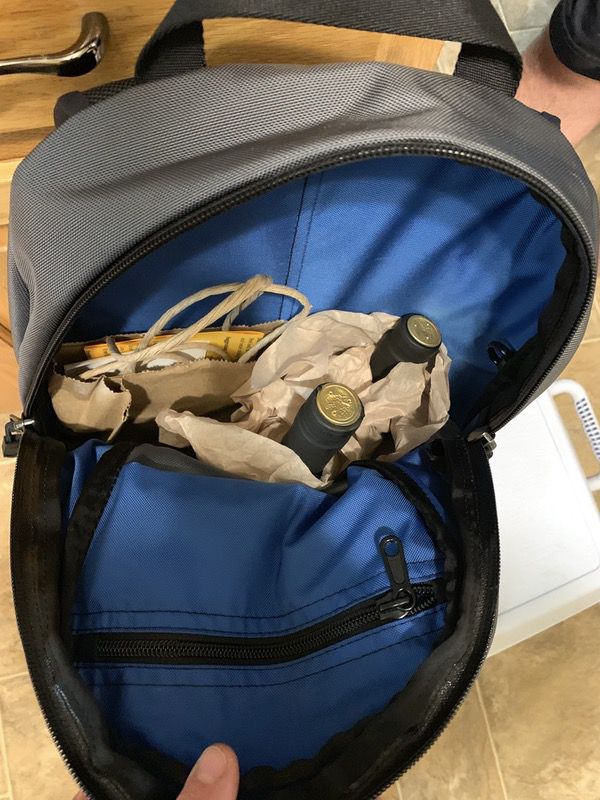 If you're thinking about incorporating outdoor activities into your daily adventures, you'll love the simplicity and durability of this bag as well. The materials are bomb proof and water resistant; add the Aquaguard YKK zips throughout and you've got a nice watertight package to manage against sudden downpours. The carry system is super comfortable despite its simple design, and the whole rig is easy to clean.
For travelers, this is a perfect carryon. Not only will it fit under the airline seat, but it has the flexibility and durability for some sightseeing mayhem when you get to your destination. And the stealthy design won't advertise what you're carrying.
Overall usability is just outstanding. Simple, effective, and very easy to live with on a daily basis. It's so easy to use that I don't want to give it up no matter where I am going. And that, my friends, is a sign of really good design.
If there is one flaw to be had, it's a minor one. The straps throughout are generous to accommodate a variety of body types, but there's no built-in solution to wrangle those dangling straps. A lot of bag makers now include an elastic loop or clip for this purpose, and I'd love to see that here. But that's a thing I can live with.
What I like
Simple, effective design with excellent usability.
Sleek, minimalist look.
Layout maximizes every square inch of space.
Excellent, comfortable carry system.
A flexible multitasker that supports customization.
It's a Tom Bihn bag. It's built to last forever.
What I'd change
Won't fit bigger laptops.
Would like some way to manage the extra strappy bits.
Final thoughts
The Luminary 15 exemplifies the best to be found in Tom Bihn designs. Like a great pair of jeans, it's just perfect for so many different situations. The usability is excellent, the build is exceptional, and it carries more than you would expect from a 15 liter pack. If you're looking to add a smaller multitasker to your arsenal, the Tom Bihn Luminary 15 absolutely should be on your short list for consideration.
Price: $140.00
Where to buy: Go to the Luminary 15 page on the Tom Bihn web site.
Source: The sample of this product was provided by Tom Bihn.