We use affiliate links. If you buy something through the links on this page, we may earn a commission at no cost to you. Learn more.

NEWS – Chevrolet has finally announced the long-anticipated 2020 Corvette with a brand new mid-engine design.  Moving the engine behind the seats changes the overall weight and balance of the vehicle for better overall performance.  This has long been the case in exotic supercars like Ferrari and McLaren for the well-healed that can afford $100K – $250K or more for their daily driver.

Chevy is bringing this new supercar to American consumers starting at about $60K.  The C8 Corvette car is all-new with a claimed single part carried over from current C7 design. The new 6.2L LT2 V8 produces 450 HP and is expected to produce 0-60 MPH runs in under three seconds. The Z51 performance package should up that to 495 HP and 470 lb-ft of torque. The engine sits on glorious display under a rear hatch window. The new powerplant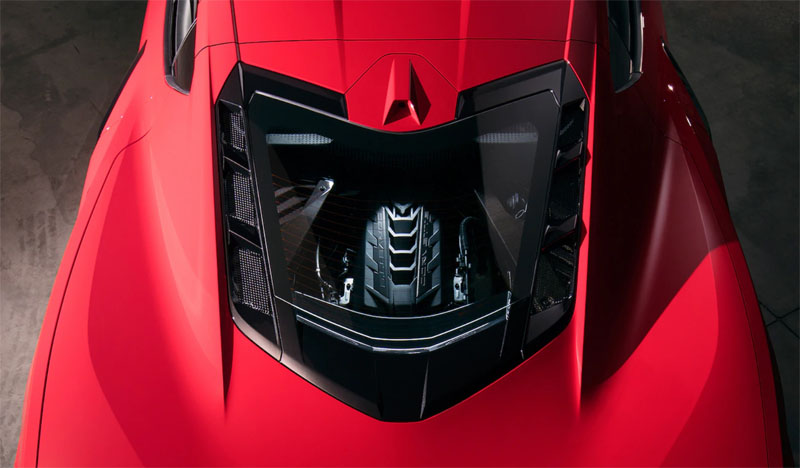 Storage is improved with enough room in the back for a couple of golf bags  Moving the engine behind the seats allows for additional storage up front, a "frunk". This means that the new Corvette should be practical for limited weekend travel.
The all-new cockpit is driver-centric and offers great Bluetooth phone connectivity along with Android Auto and Apple CarPlay.  A squared-off steering wheel improves visibility for the electronic instrument cluster and a color heads-up display.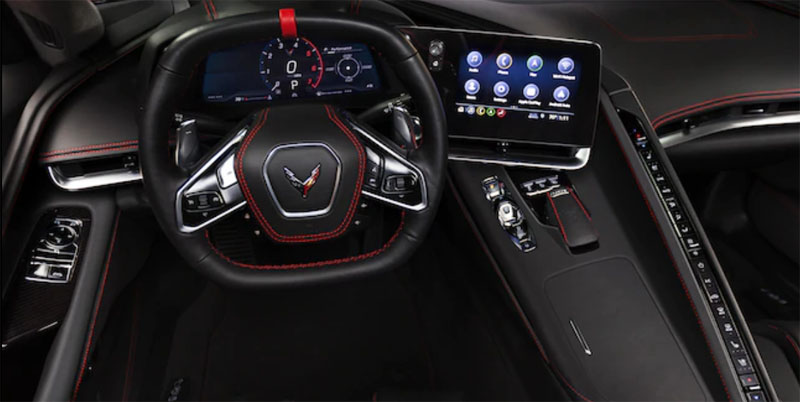 Having owned a 1985 Corvette myself, I can tell you that speed bumps and driveway curbs are evil and will destroy the low front-end air dam.  The 2020 Corvette has a high-tech answer for that with GPS-aware front lift!
For the driving enthusiast, the standard performance data recorder (PDR) can track all aspects of your drive along with dashcam video.
Like other performance cars, the drive mode is selectable for sport, touring and so on.  The new Corvette adds "Z-mode" and "My mode", where the driver can completely customize all the performance characteristics and return to their favorite settings in a click.
Delivery dates have not yet been announced, but since other 2020 models will be available later this year, it shouldn't be too long before these beauties will begin hitting the road.
To learn more, and to design and reserve yours, visit Chevy's 2020 Corvette page here.