We use affiliate links. If you buy something through the links on this page, we may earn a commission at no cost to you. Learn more.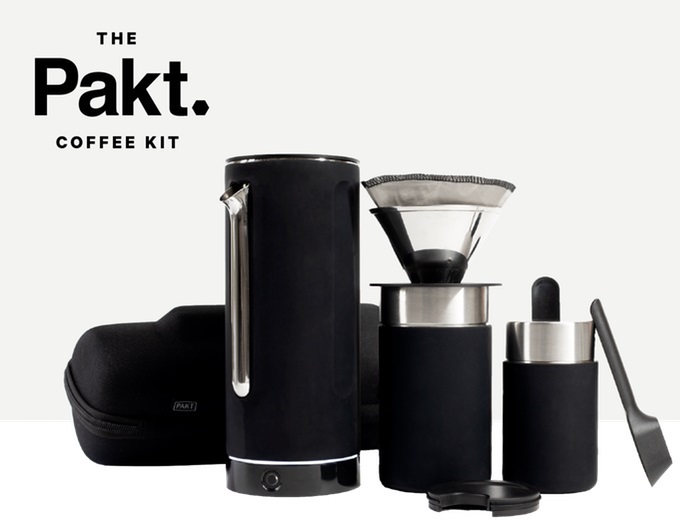 NEWS – Making coffee when staying in hotel rooms is easy. Making good coffee is darn near impossible. The tiny electric drip or pod based machines typically provided are generally not capable of making a good cup of coffee. Does it get the water hot enough? Who knows! How clean are the insides? Hard to say! Combine this with the dubious quality of the pre-packaged filters or pods and you've got a recipe for uncertainty and, most likely, disappointment.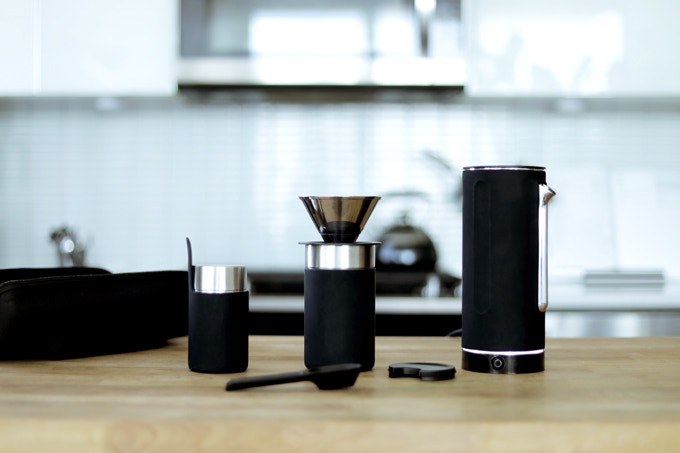 Enter the Pakt Coffee Kit. This fully contained (well, almost, as it doesn't include a grinder) travel brewing system is designed to give you a tasty brew by removing the uncertainty from your morning coffee routine. Pakt has managed to fit an electric kettle, grounds container, mug (stainless steel and double-walled, of course), pour over dripper, scooper and lids into a compact travel case. Nested together, the entire kit weighs 3.76 lbs (60.15 oz) and measures 12" x 4.5".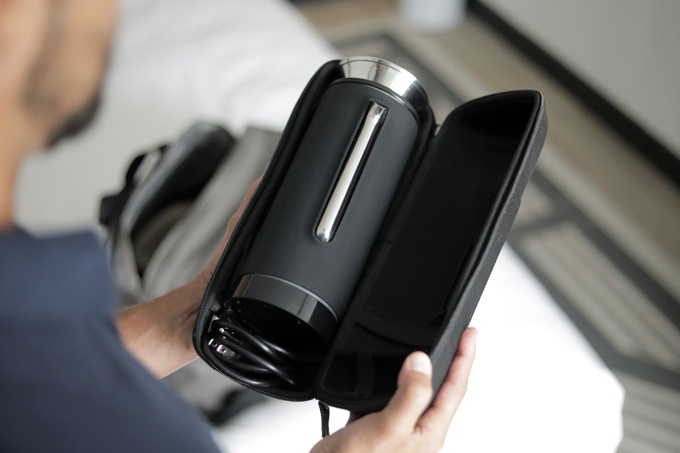 The Coffee Kit contains a pour over style brewer and comes with a reusable mesh metal filter. If you prefer paper, the system is also compatible with the 01 size of the Hario V60. Just heat the water (I'd suggest bottled) and scoop your preferred amount of pre-ground coffee into the filter. Then, simply pour the water over the grounds and before you know it, you'll be enjoying a hot and fresh cup of quality coffee.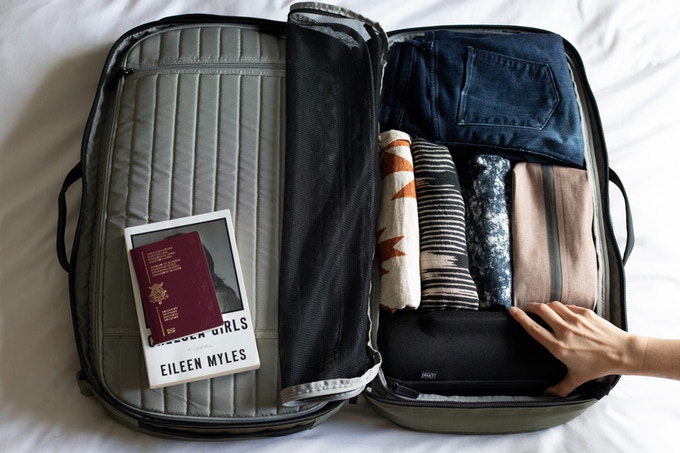 The Coffee Kit is currently on Kickstarter and has surpassed its funding goal of $25,000 with 37 days to go (as of this writing). A pledge of $124 (a 34% savings off the $189 retail price) or more will get you one Pakt Coffee Kit with an expected delivery of December 2019.