We use affiliate links. If you buy something through the links on this page, we may earn a commission at no cost to you. Learn more.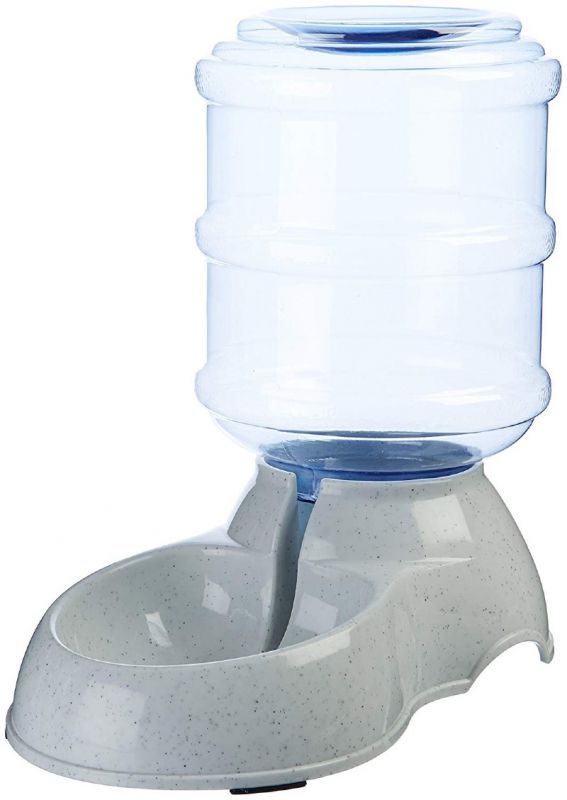 NEWS – My dog has a beautiful black coat that gets super hot in the summer sun. I refill her water bowl an awful lot, but when I realized she was waking me in the night not for a potty break but to drink out of our pool, I decided we needed a better way to keep her hydrated.
The Amazon Basics Self-Dispensing Gravity Pet Feeder and Waterer does the trick, with a one-gallon jug that releases water into the bowl, replenishing itself as your pet drinks it. 
A spill-proof connector, screwed into the bottom of the bottle, makes it easy to fill and pop into place without creating any unnecessary puddles on your floor. It's hand washable and easy to clean. And the clear bottle makes it obvious to determine when she needs a refill. 
Built-in handles give you a nice grip when repositioning it. And non-skid feet help the bowl section grip to the floor and stay in place.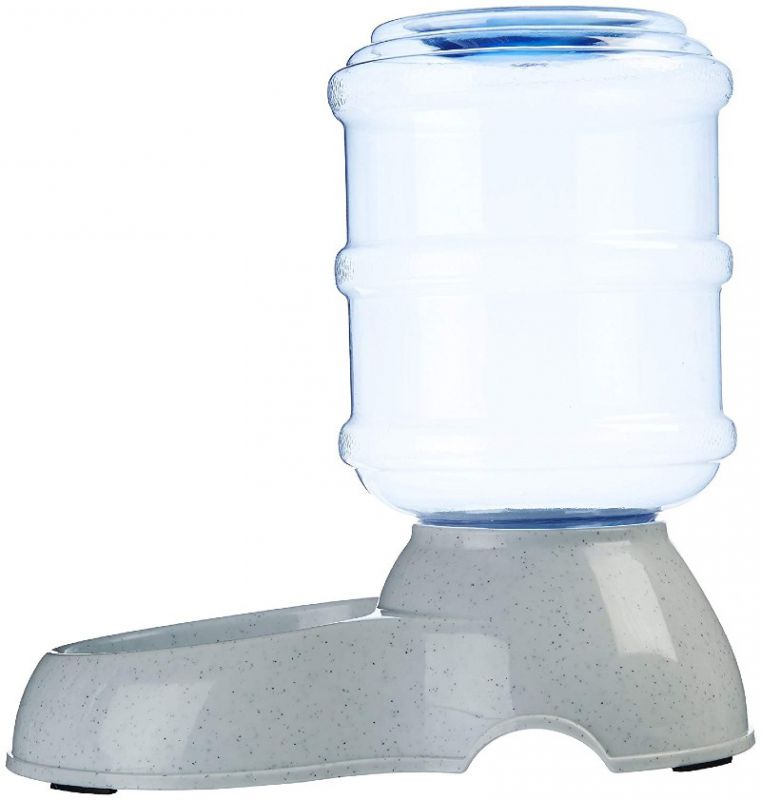 My thirsty pup is a messy drinker (aren't they all?), so we place our watering contraption inside a heavy-duty boot tray to contain the splashes.
As of writing this, the gravity dispenser had 4.3 stars out of 5 with 1,907 reviews on Amazon. The Amazon Basics Self-Dispensing Gravity Pet Waterer is available on Amazon for $11.99.