We use affiliate links. If you buy something through the links on this page, we may earn a commission at no cost to you. Learn more.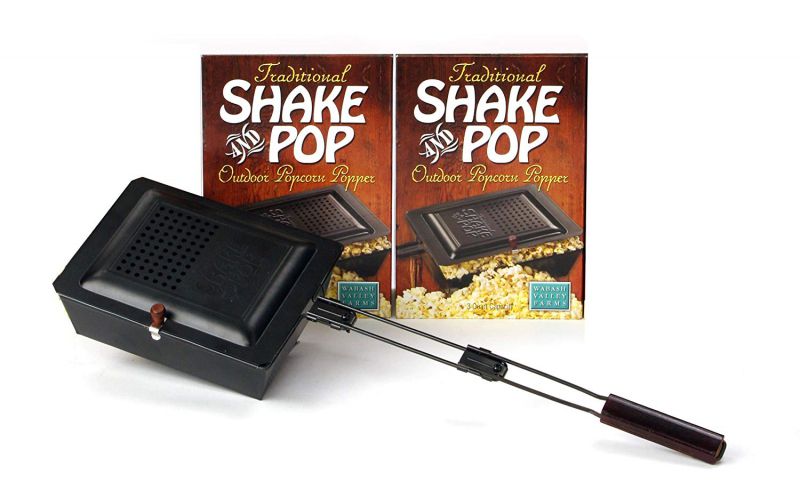 NEWS – If smores give you a bellyache and fire-cooked hot dogs don't please your palate, check out the Traditional Shake and Pop Outdoor Popcorn Popper from Wabash Valley Farms for your next campfire snack.
My son and co-reviewer, Mason, just like his grandfather, needs a daily dose of popcorn. In fact, these guys opt for popcorn over ice cream, which I never quite understood. 
Mason's also an outdoorsy type who spends at least two weeks a year at summer camp forgoing comforts like indoor plumbing and electricity. 
We considered sending him to camp with a load of Jiffy Pop, but he wasn't impressed with the disposable packaging, and I wasn't thrilled about petroleum derivative TBHQ (tertiary butylhydroquinone).
That's when we found the Shake and Pop for simple popcorn making without the extras. You just screw together the 18-inch-handle, add a little oil and your kernels, and like the name says, you shake it over the fire until it pops for a tasty treat! At less than 2 pounds, the light-weight aluminum isn't cumbersome or difficult to maneuver.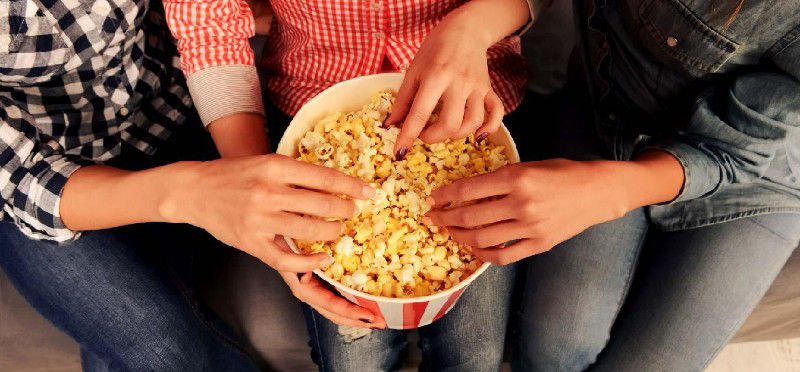 And you don't have to abandon civilization to enjoy it. This open-fire popper works just as well in the backyard firepit or even your fireplace.
As of writing this, the popcorn cooker had 4.4 stars out of 5 with 5,610 reviews on Amazon. The Shake and Pop Outdoor Popcorn Popper is available on Amazon for $17.91.