We use affiliate links. If you buy something through the links on this page, we may earn a commission at no cost to you. Learn more.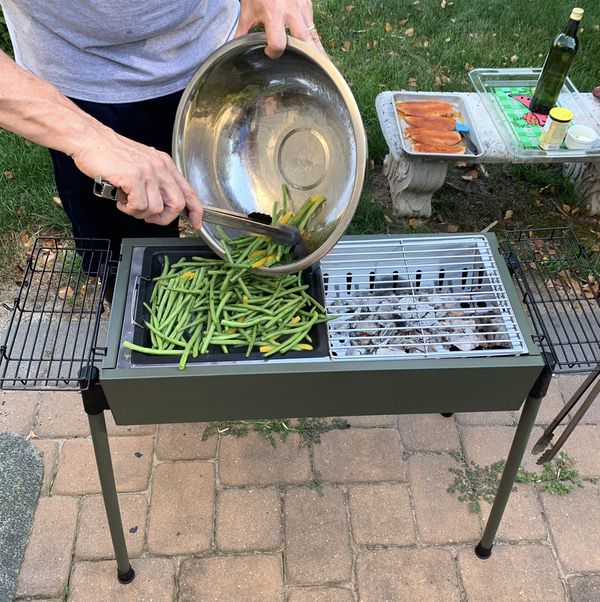 REVIEW – Take your charcoal grill on the road! This week we're checking out the Uten Barbecue Charcoal Grill, It's a lightweight & portable design made for transporting to the campsite, the beach, or the park. How does it hold up to the testing? To the review!
What is it?
It's an open-styule portable charcoal grill.
What's in the box?
You'll get the grill with a full-length charcoal basket, 2 grill grates, 1 griddle plate, 2 removable side baskets, and 4 detachable legs.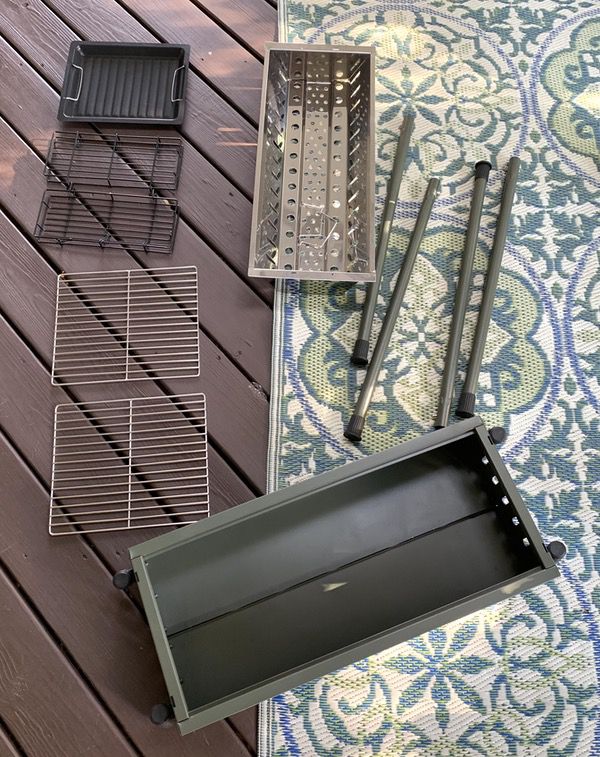 Hardware specs
Dual vent design

14.65 pounds

31.6" by 12.6" by 27" tall fully assembled
Design and features
The Uten Barbecue Charcoal Grill is a lightweight portable cooker. Weighing in at just under 15 pounds with detachable legs, the 31.6″ by 12.6″ by 6″ footprint (with the legs removed) is very packing friendly. You con't find any assembly instructions, but you won't need them. There are 10 total parts to the unit. You have 4 legs that use spring-tabs to pop into the leg brackets on each corner of the fire box: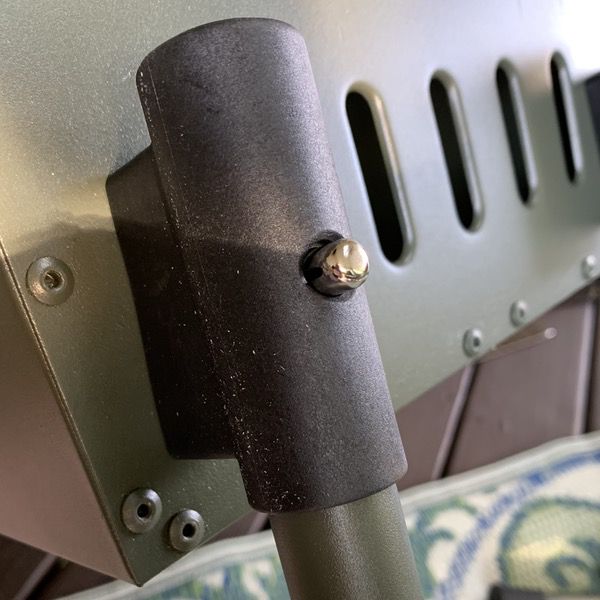 A pair of wire side baskets hook into each side of the grill: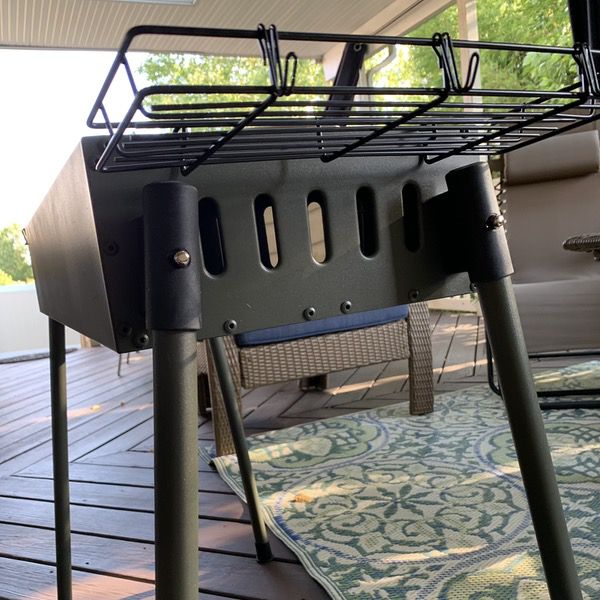 Drop the aluminum charcoal tray into the fire box, and add your grill grates and/or griddle tray, and you're in business. With about 2 minutes of work you'll have almost 400 square inches of cooking area to work with. I'm estimating that to handle 8-10 burger patties, 8 decent sized boneless chicken breasts, or a whole heap of hot dogs.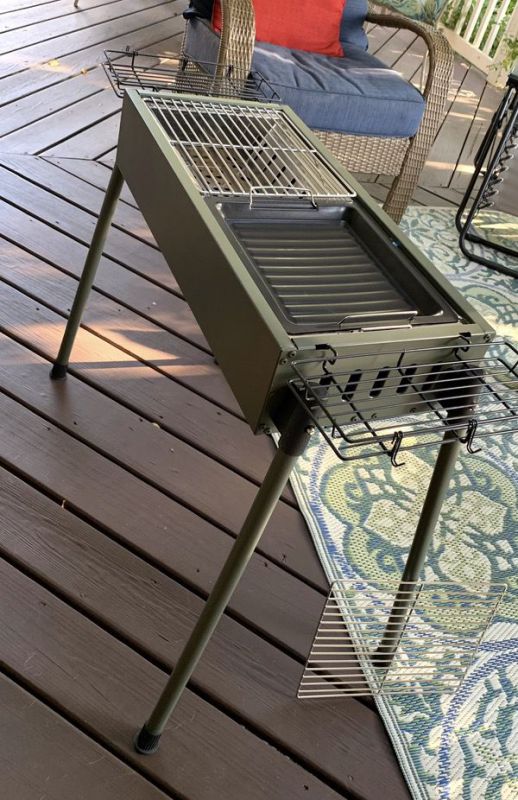 There are some quality issues that come with grills on the cheaper end of the scale, and you'll find them here. The shot below is from the underside of the firebox, which has a two-part floor. See how the two floor components don't line up? It doesn't impact performance, but it's a bad bit of quality control.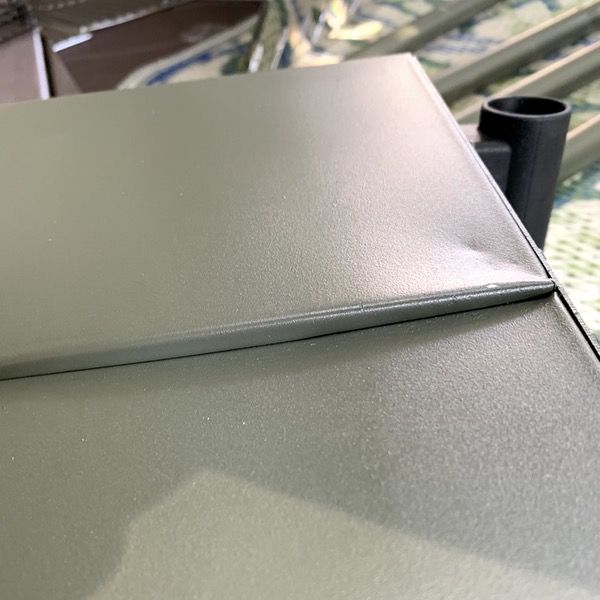 Here's another weird bit. The charcoal tray was covered with a blue film to protect it during shipping. It looks like that film was put on before finishing the seams of the tray, so you can't completely peel it off. I got most of it with a knife, but had to burn the rest off before the first cook.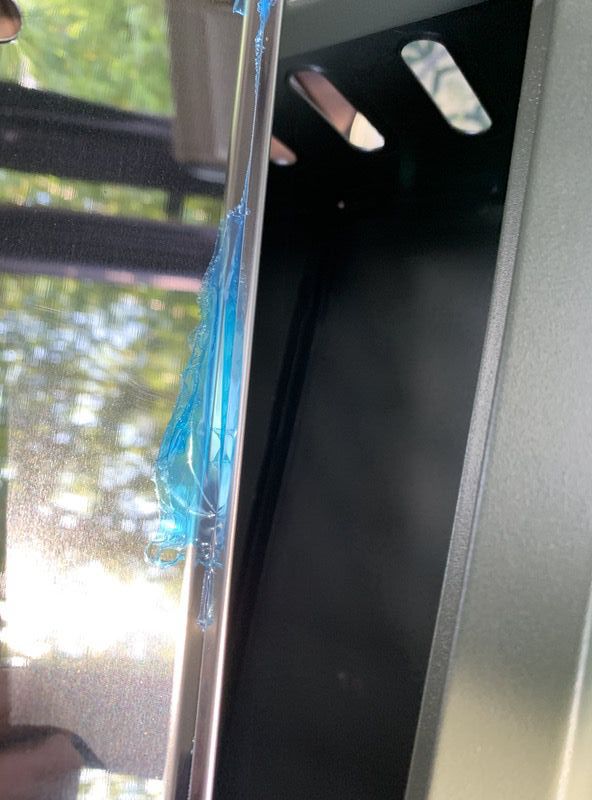 Despite those issues, it looks like a fairly solid camp grill. Let's fire it up and see what happens!
Performance
So we moved the grill down to the patio to get cooking. Even though it's a lightweight build, it's surprisingly stable when set up. Those legs brackets with the spring post locking mechanisms are tight, and the legs are splayed slightly to add a bit of extra stability. Rubber feet on the bottom of the legs provide a bit of extra grip, too. I wouldn't want the kiddos or pets running around it, but it's stable enough for safe use on unstable surfaces like grass, sand & dirt.
The side baskets are useful for holding your assorted accessories, and the inclusion of two baskets is a nice touch. I really like that there are 6 hooks (3 on each side) for hanging tools and gloves.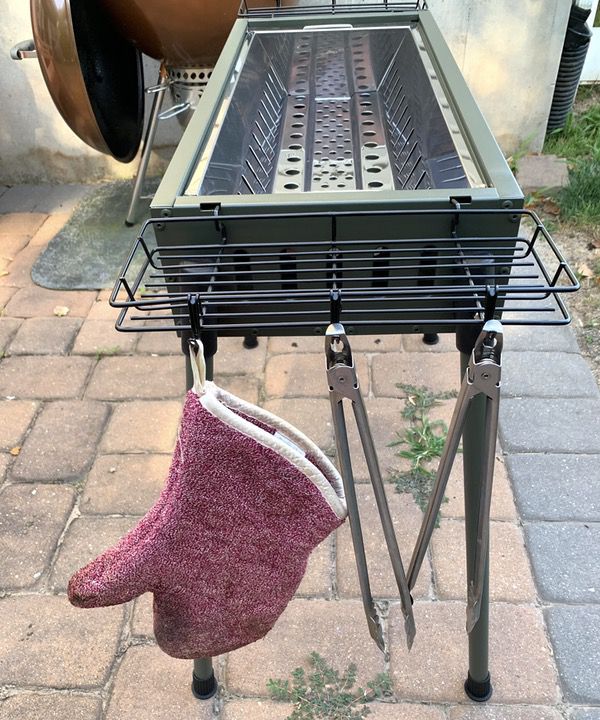 We fired up a chimney of lump charcoal for purposes of our test. For those that don't know, lump charcoal burns hotter and faster than composite briquettes. Our chimney gave us a thin layer of charcoal across the length of the fire basket.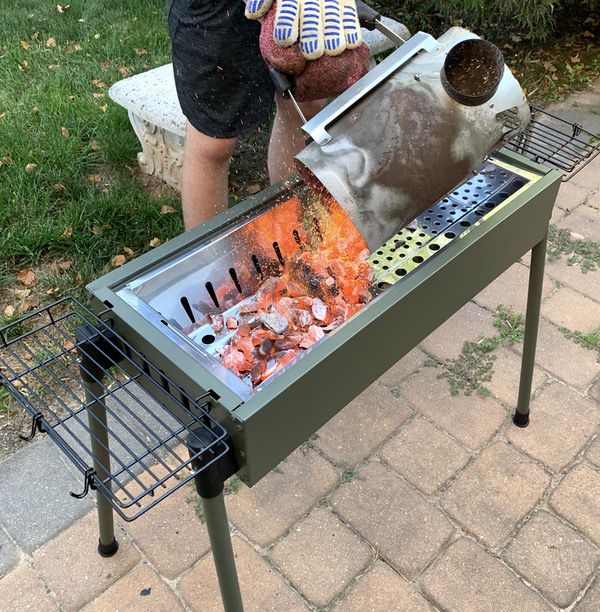 For this cook we're using the griddle to saute up some green beans & peppers marinated in olive oil, melted butter, and garlic. The griddle is firmly nestled in the firebox, so it's not prone to slipping around during use. It's also got a nice thickness to it, so it distributes the heat evenly. Note that the griddle does have ridges, so it's not ideal for frying eggs or pancakes.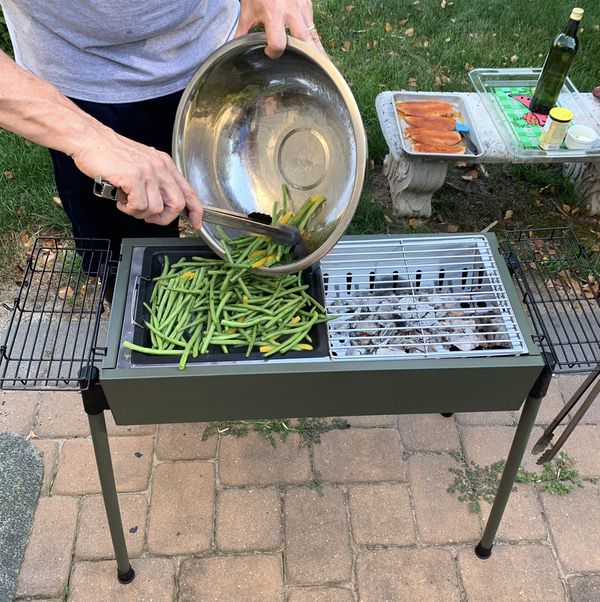 We grilled some chicken breasts dry-rubbed with a blackening spice on direct heat using the grill grates. The grill grates are aluminum, and typical of what you see in lower cost grills with respect to thickness. I think they'll hold up just fine with proper care. They don't lock in tightly like the griddle does, however, so you'll want to be careful moving your food around, or the grill grate could slide on you a bit. I'd probably want to figure out a modification to fix this for long-term safety.
We finished things off with some toasted garlic bread over the coals, switching out the griddle for the other grill grate.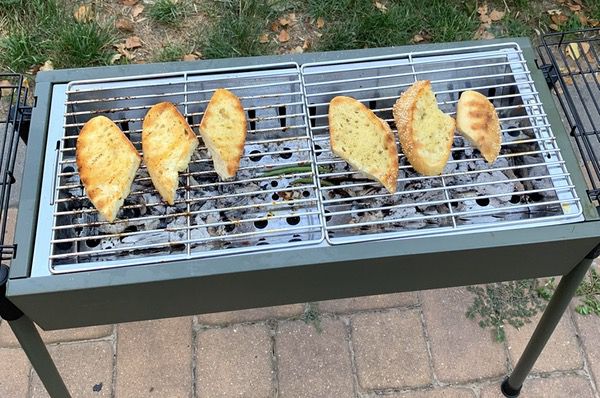 Here's the finished product. While I only used one chimney of charcoal, the grill has nice venting on the sides to help maintain heat. The griddle side was plenty hot enough to provide a steady saute for 15-20 minutes to let the beans cook through without burning. We got good grill marks on the chicken on a relatively slow cook as well.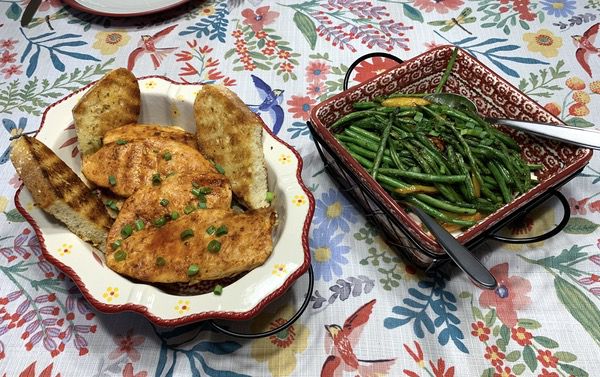 Once cooking was done, we took a look at how the grill held up. Cleaning is a problem because that two-piece bottom creates a big seam down the middle. I was able to get to a lot of it with my brush, but there's no port to catch ashes. You'll need to turn it over to get all the corners cleaned. The lack of a trap for collected grease (like what you'll find when you do burgers) is also an issue. If the coals don't catch it, it will be difficult to clean.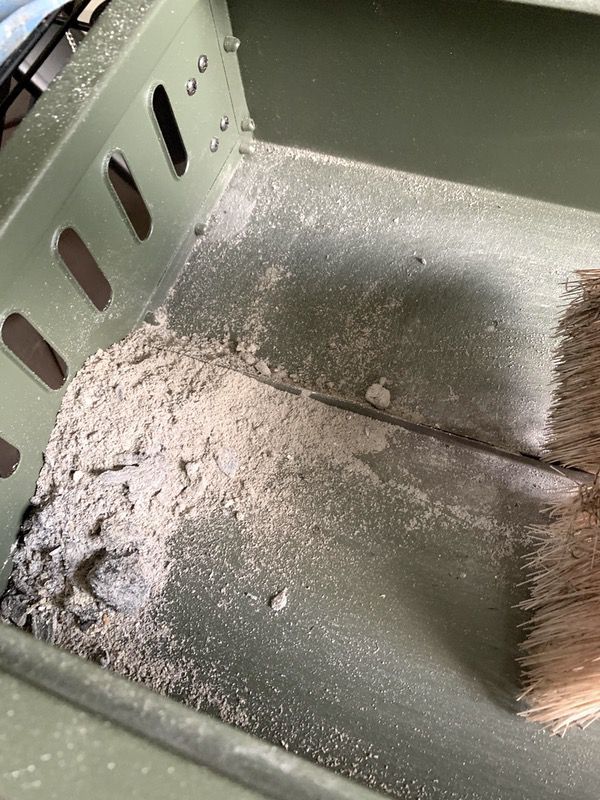 The charcoal insert is showing some discoloration after one grill session, but held up pretty good to one chimney of coals.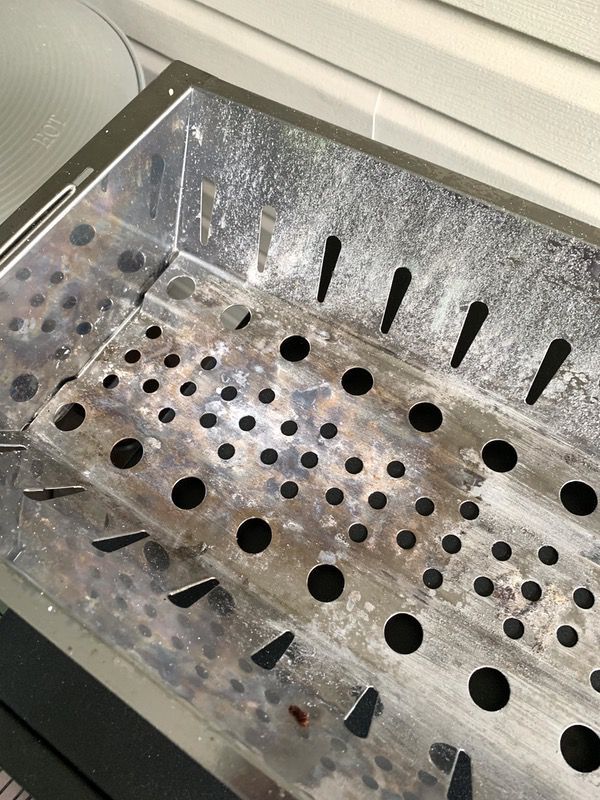 And the griddle held up surprisingly well. Not a burn mark or discoloration to be found.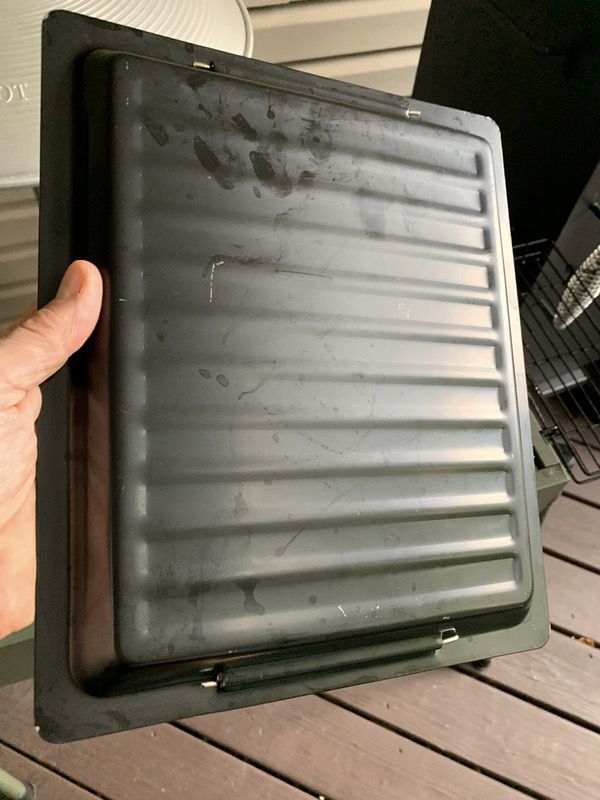 Overall I am pretty happy with the Uten Barbecue Charcoal Grill as a light duty, occasional use grill. If you're looking for something you can toss in the car for a weekend adventure I think you'll find this be a great solution. But we do need to talk about the fact that it's not designed for heavy use.
All of the materials in the build are relatively thin, and there's no buffer between the charcoal chamber and the sidewalls. I've seen some reviews pointing to the paint on the firebox flaking off, as well as corrosion and warping. One particular review reported an incident where the leg brackets actually melted. Given their positioning next to the side vents, I could absolutely see this happening if you completely loaded the firebox end-to-end with charcoal. That would also make the side baskets unusable as well due to the intense heat.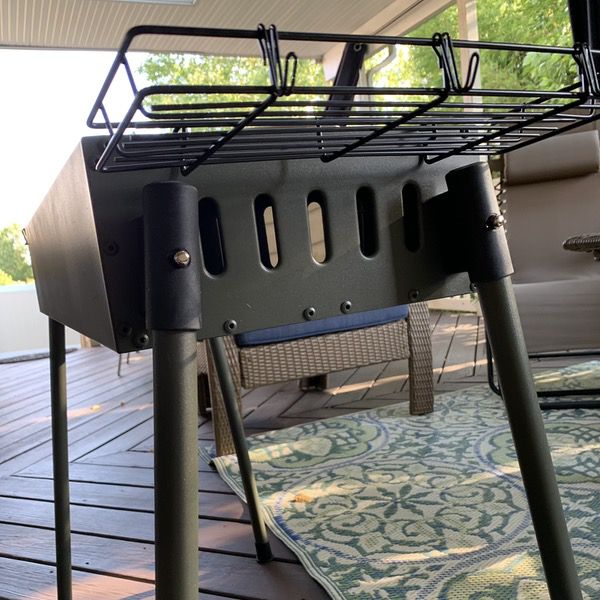 It's a light-duty cooker, and won't take the intense heat. If you fill the thing with coals soaked with lighter fluid, you'll kill it pretty quickly (you're not using lighter fluid to light your grill anyway, right?). But if you're putting a chimney or two in there and loading your coals with space for the vents, I think it will last a couple of seasons with care.
What I like
Easy to assemble
Stable
Nice baskets & hooks for accessories
Good for light duty use
What I'd change
Construction quality has some flaws
Grill grates can slide around a bit
Difficult to clean ashes & grease out of the firebox without a trap
Lightweight design will not hold up to heavy heat or extended use
Final thoughts
For an occasional use outdoor grill, the Uten Barbecue Charcoal Grill is a fine solution. It's got decent cooking area, and some nice features with side baskets and hooks that benefit you when you're at a location where table space is at a premium. The legs are well planted and stable for use on rough surfaces, too. Just keep in mind that the construction is lightweight and not designed for high heat or regular use like a backyard grill.
Price: $65.99
Where to buy: But it on Amazon.
Source: The sample of this product was provided by Uten.