We use affiliate links. If you buy something through the links on this page, we may earn a commission at no cost to you. Learn more.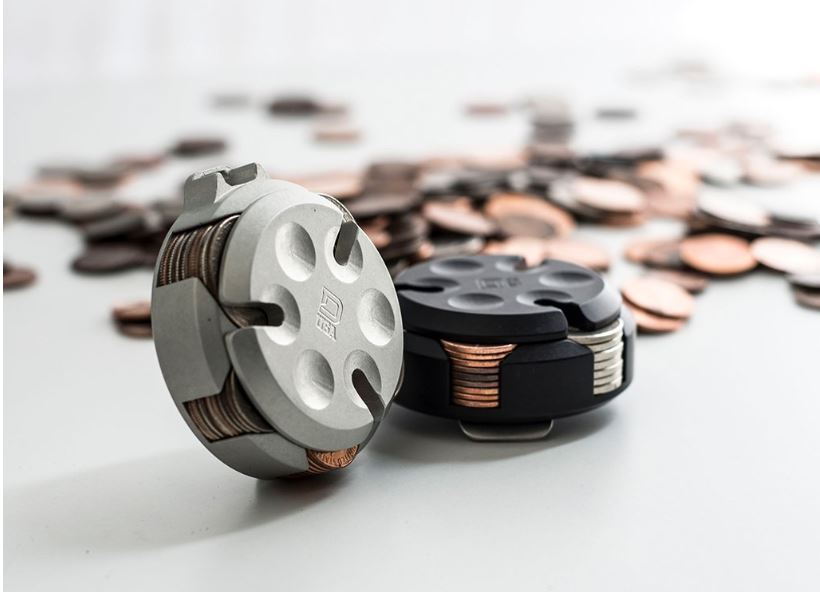 NEWS – I almost never use physical currency (coins and dollars) anymore. I use my phone (Huawei P30 Pro) with Google Pay wherever I can, or I use my credit card. That said, I do realize that there are places where coins are still needed to make purchases, like laundromats, self-serve car washes, parking meters, older vending machines, etc. And that brings me to the Coin Capsule from Dango. It's a coin organizer that you never knew you needed until now.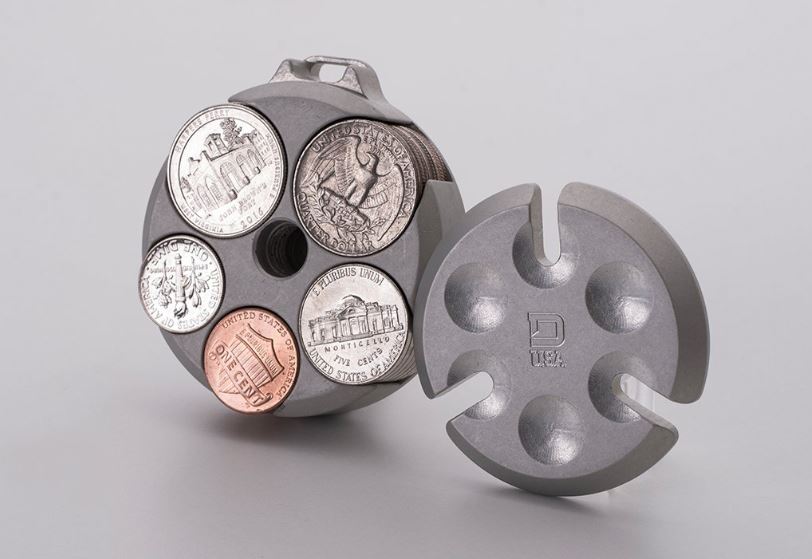 The Coin Capsule is made in the USA of aerospace grade aluminum and is available in anodized jet black and satin silver. It's designed to hold $5.44 in coins, which works out to 16 quarters, 10 dimes, 7 nickels, and 9 pennies. You can clip it to your belt or hang it from a lanyard. Want one? You can buy your own Coin Capsule for $39 from Dango Products.