We use affiliate links. If you buy something through the links on this page, we may earn a commission at no cost to you. Learn more.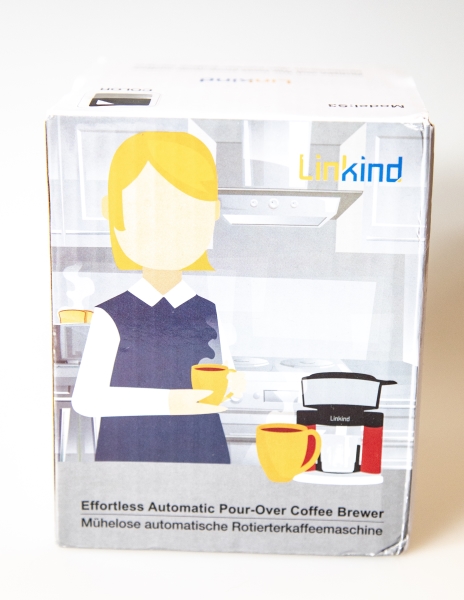 CROWDFUNDING REVIEW – I am a coffee drinker, and each day at work I drink at least 2 large mugs of French Vanilla coffee that I brew from ether Dunkin Donuts or Folgers ground coffee. I keep a medium size coffee brewer at my desk and each day I go through the process of brewing my coffee and then washing the filter and carafe which is made from glass and is quite fragile. Nevertheless, it continues to serve we well after 2 years and counting. The Linkind Aroma Coffee Brewer promises the perfect cup of coffee along with portability, durability and it should also be very easy to clean. Will I forsake my old trusty coffee brewer for the new? Let's see!!
What is it?
The Linkind Aroma Coffee Brewer is a battery-operated brewer that works by creating the ability for evenly poured hot water over ground coffee to yield an evenly brewed aroma rich cup of coffee. It is made of impact-resistant material for longevity.
What's in the box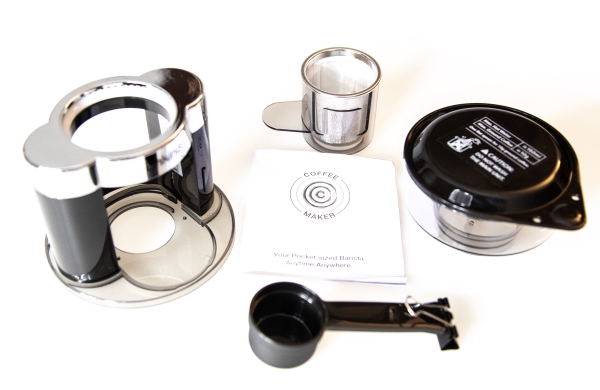 1 x Linkind Coffee Brewer Main Body
1 x Coffee Grounds Filter
1 x Filter Holder
1 x Water Reservoir and Cover
1 x Coffee Measure Spoon
1 x Instruction Booklet
Design and features
The Linkind Aroma Coffee Brewer is made up of a main body and parts that compliment it to make up the entire device. On the side of the main body, there is a battery compartment and an on/off switch.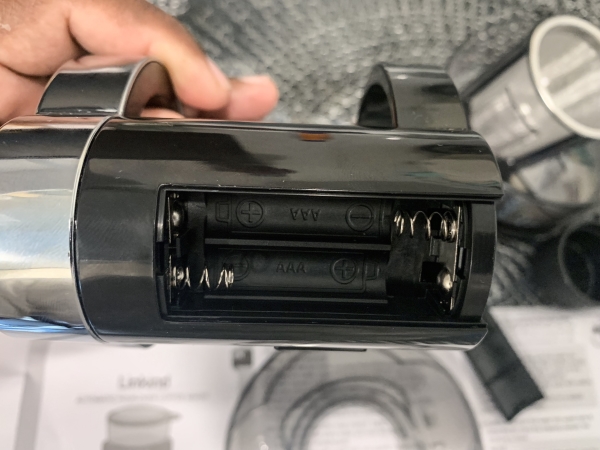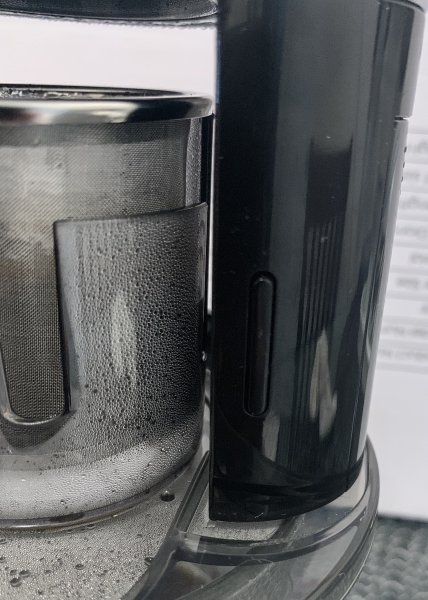 There as a metal reusable filter that is used to hold and filter the ground coffee.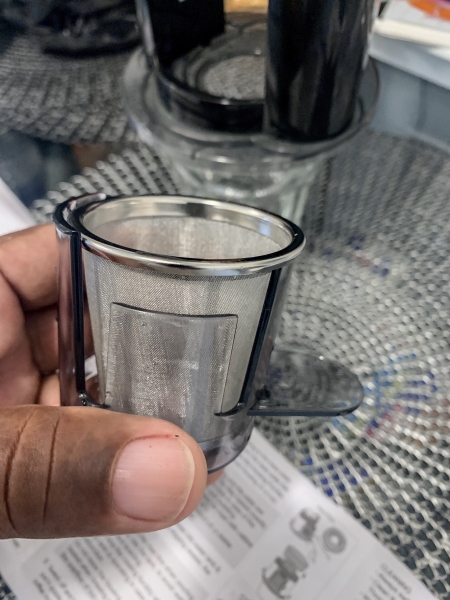 The filter sits in a holder than then sits in a hole at the bottom of the brewer that rests above your coffee cup.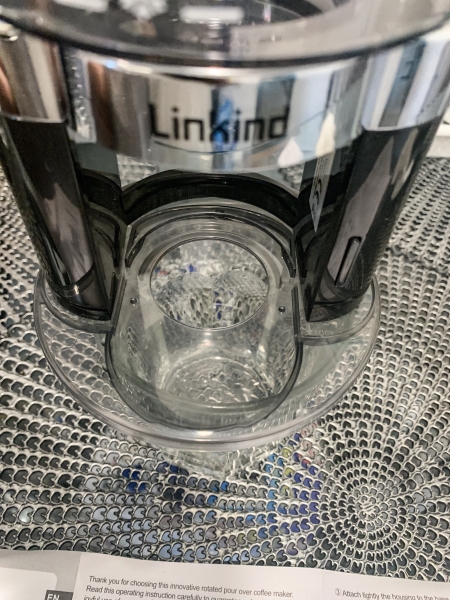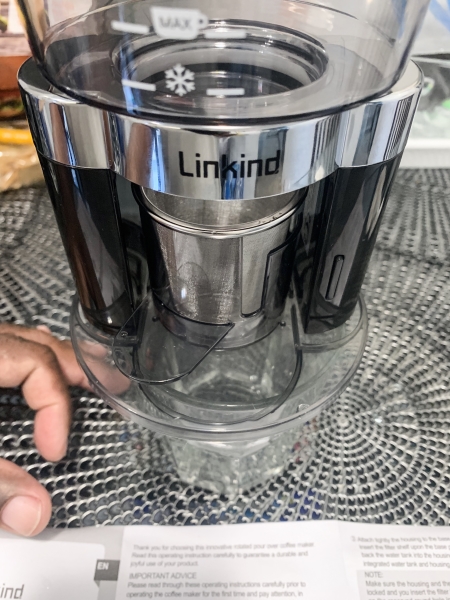 Performance
Once you unpack the brewer, the instructions say that you should wash all of the parts with warm water and soap. I washed everything except for the main body because it contains the battery compartment and because it does not come into contact with the coffee. I then dried all of the parts that I washed and inserted the 2 AAA batteries.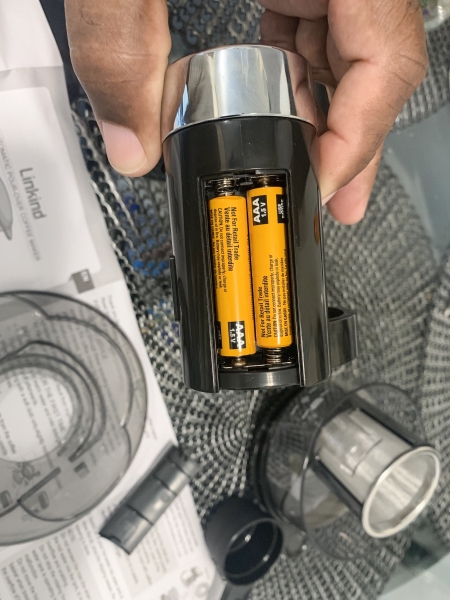 As per the instructions, I filled the included coffee spoon with coffee and then poured it into the filter.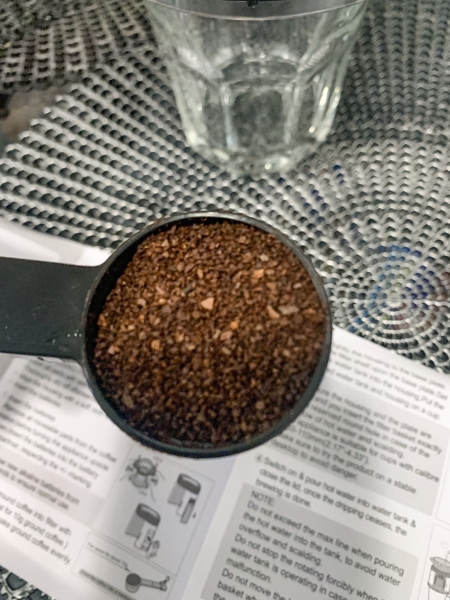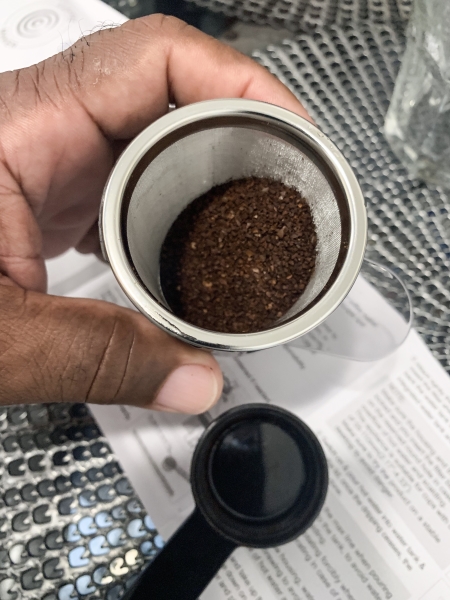 The next step is to place the filter into its holder and into the main body of the brewer that should be sitting over the coffee cup. For this test, I used a drinking glass so that the brewing process can be easily seen.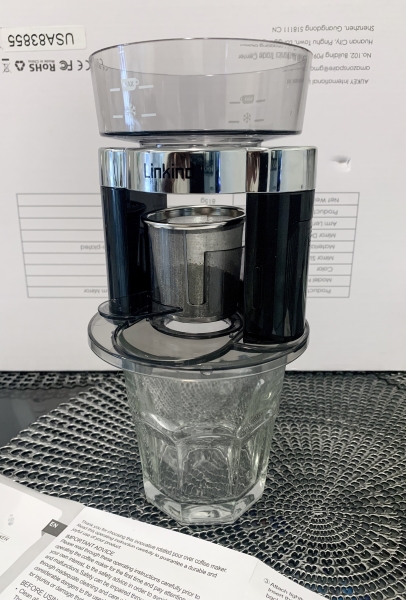 See it in action
Brewing………….
What I like
The build quality
The functionality that makes a tasteful and aroma filled cup of coffee
Easy to clean
What I'd change
Should include a good carry/travel case
Should include batteries
Should have a slightly larger reservoir so that it yields a full cup of coffee
It does not heat/boil water
Final thoughts
Linkind's Aroma Coffee Brewer is a nice lightweight and compact coffee brewer that works well for a nicely brewed single half-cup of coffee. The coffee that it brews does taste like a well-brewed, flavorful mixture, but my biggest gripe is that I would like a bigger reservoir so that I can pour enough hot water at once to get that full perfect cup of coffee. At the Max line on the reservoir, I get approximately a bit less than half a cup of coffee and I am using what would be considered a regular size cup. My solution is to keep the kettle nearby and to keep pouring water to make a full cup, which also requires more than a spoonful of ground coffee. This is obviously an inconvenience especially considering that you are using hot water and spills and other mishaps can occur, and you have to carry a flask of hot water to make the portability worthwhile.
I drink at least 2 large cups of coffee every weekday, and while my coffee brewer does require electricity and is much larger with a somewhat fragile/breakable carafe, it only cost me $21, it boils the water as a part of the process and so far it has worked well for over 2 years. I like the portability of this brewer, and if access to hot water whenever you need a cup of coffee is no problem, then this might just work for you.
Price: Super early bird price $38.99 US ($304 HKD)
Where to buy: Linkind's Indiegogo page
Sample: The sample for this review was provided by Linkind.