We use affiliate links. If you buy something through the links on this page, we may earn a commission at no cost to you. Learn more.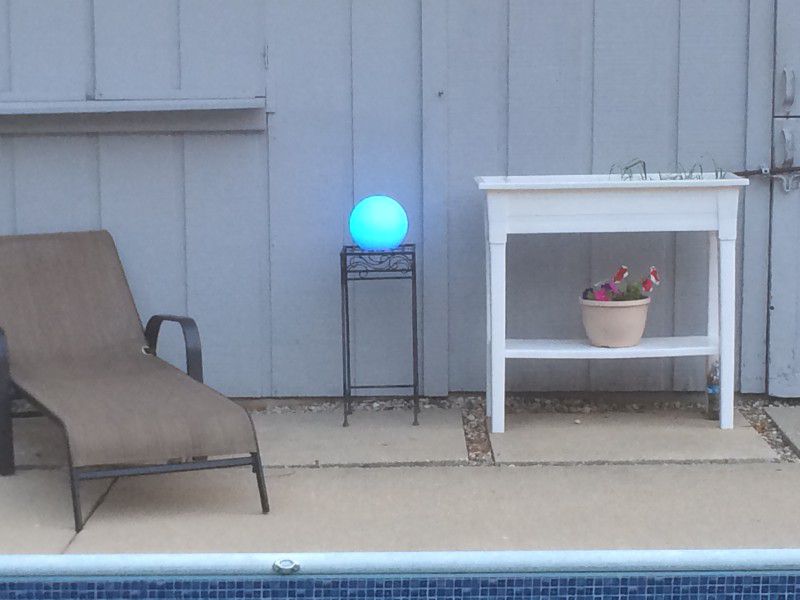 REVIEW – The Loftek LED ball is a versatile ambiance-creator, with multiple modes and color options to inspire anything from a high-charged dance party, to a romantic evening, to some quiet, personal meditation.
What is it?
It's an 8-inch, waterproof, indoor/outdoor sphere-shaped light.
What's in the box?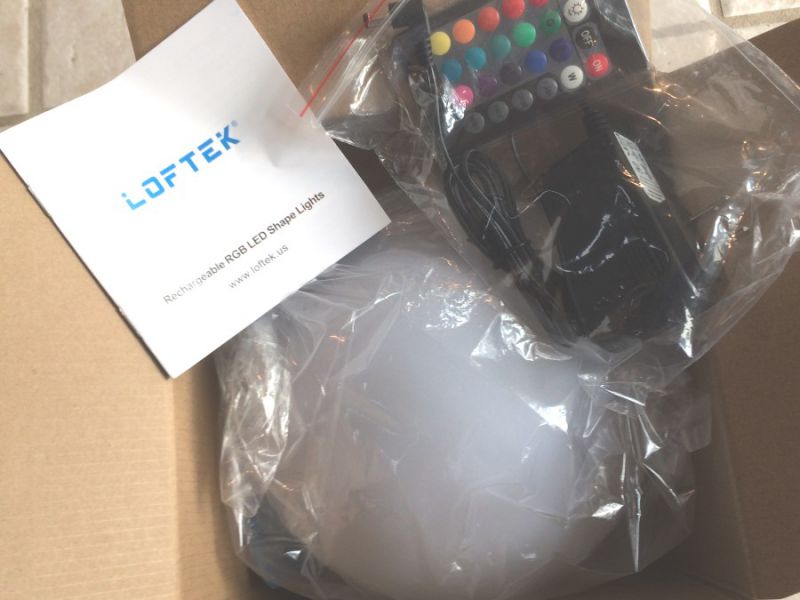 LED ball
Charger
Instruction manual
Remote control
Hardware specs
Weight: 1.2 pounds (lamp only)
IP Rating: IP65 (completely sealed against dust ingress and moderate water jets)
Power: 1.2W
Input: AC 100V-240V 50/60Hz
Output: DC 5V 1A
Battery capacity: 1100mAh
Work time: 6-12 hours (depending on brightness and color settings)
Charge time: 4 hours
Design and features
Setup
Setup was simple. Just charge it until the adapter light switches from red to green, and you're good to go.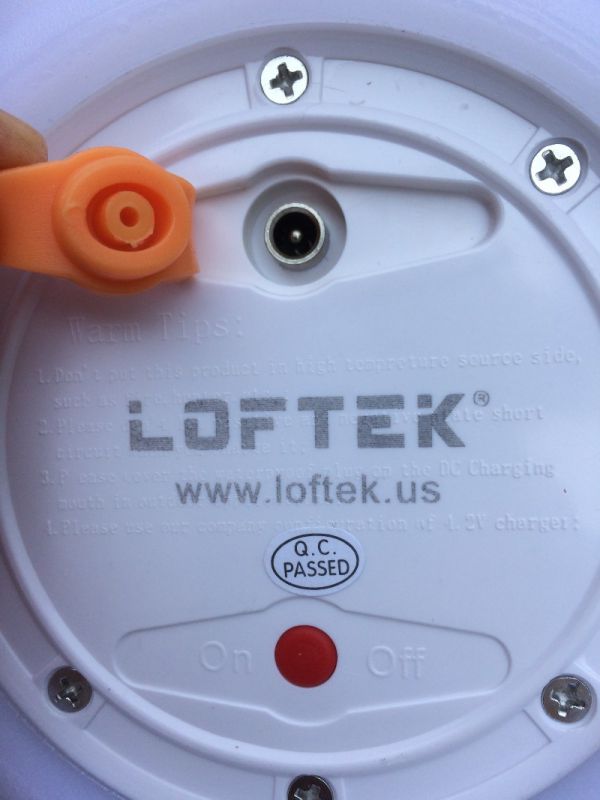 An orange tab clicks in and covers the charging port when you're ready to use it, making it completely cordless when not powering up.
Controls
The remote control is easy to understand and fun to play with. You have 16 color options to choose from. The dark blue was my personal favorite!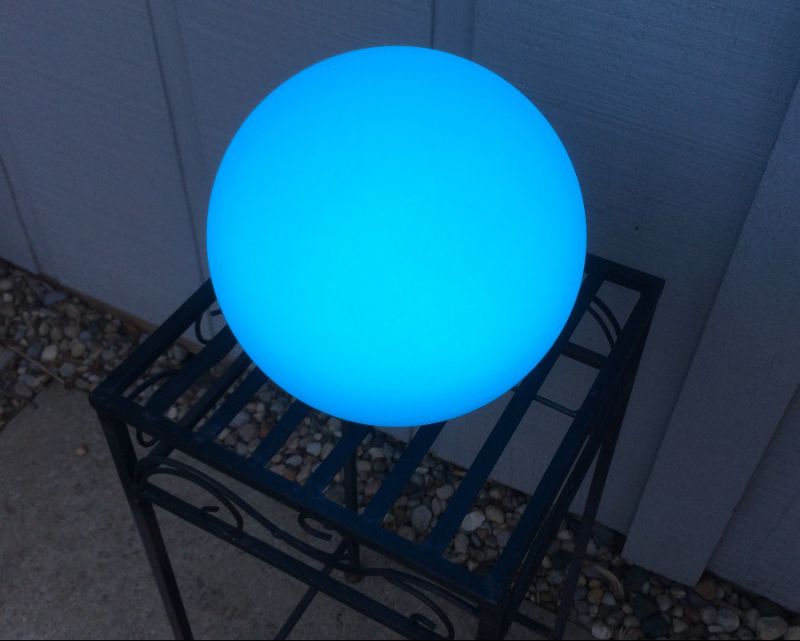 You can also adjust the brightness with five levels of dimming, using the sunshine buttons in the upper left corner.
It features four different effects:
"Flash" made it quickly jump from color to color, in what I would consider a flashy, disco party style.
"Strobe" is exactly what you'd imagine, using only white light.
"Fade" makes it fade from color to color, and you can adjust the transition speed with the brightness button.
"Smooth" is similar to fade but makes a smooth transition instead of a fading transition.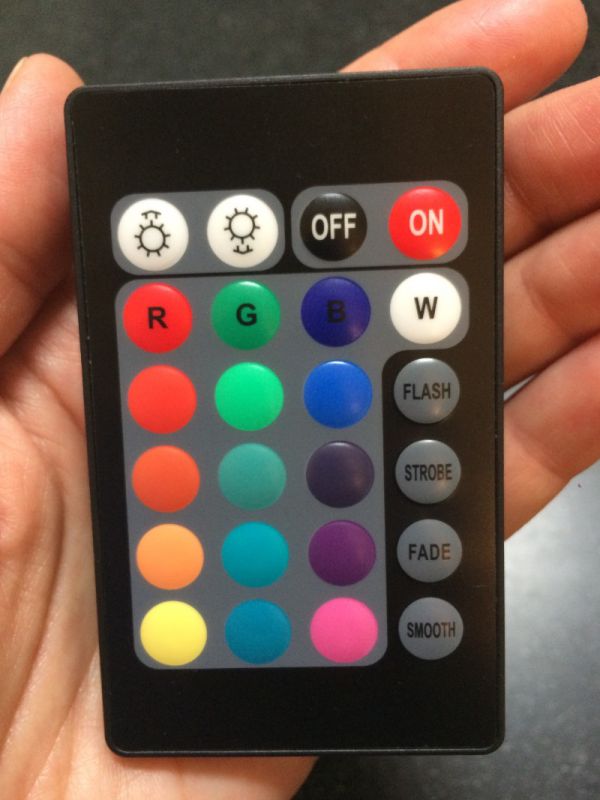 Performance
We used ours only outside and in hot, humid, cool and even stormy conditions with no problems. We accidentally left it in the pool overnight with no ill effects. Clearly, it's waterproof and weather-proof.
The battery life is amazing. We've used it well over 10 hours,  mostly on peak brightness, and it's still going strong.
In the water, my teen and his buddies tossed it around a little, and it didn't harm the light at all. But they quickly confirmed it's not as fun to throw as a real ball and left it alone.
It does, however, look beautiful on or next to the water in every mode we tested. (These pictures don't do it justice!)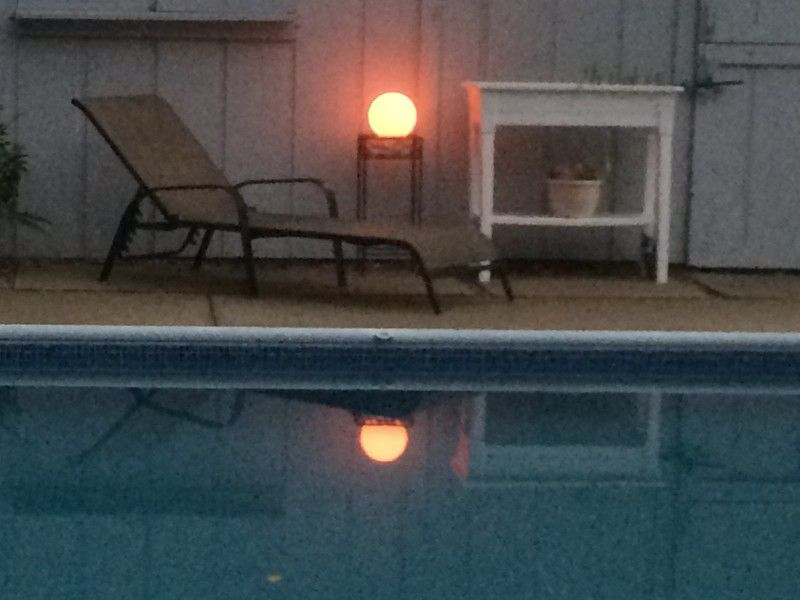 My only minor complaint is that the remote control had a pretty short range. I could change it from across the width of my pool, but not length-wise and certainly not from the porch or inside the house.
What I like
Easily adjusts to your ideal mood, from partying to relaxing
Sleek, simple and durable
Long battery life
What needs to be improved
Longer range on the remote control
Final thoughts
It's an attractive, easily adjustable indoor/outdoor light. Would be stunning for an outdoor wedding and fun for any nighttime backyard/pool party.
Price: $32.99
Where to buy: Loftek and Amazon
Source: The sample for this review was provided by Loftek