We use affiliate links. If you buy something through the links on this page, we may earn a commission at no cost to you. Learn more.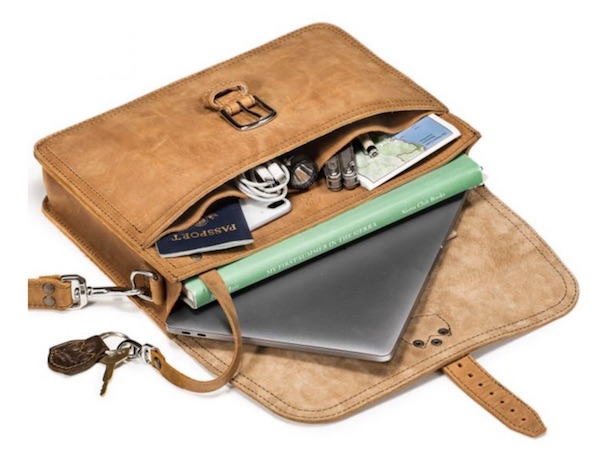 NEWS – Spring is bringing all sorts of new designs from Saddleback Leather! Meet the Thirteener, which looks like their leanest & meanest briefcase design yet!
This design takes some of the best elements of previous Saddleback briefcase designs, presented in a tightly streamlined package. Measuring in at 14.25″ by 10″ by 2.5″ and 4 pounds, the size of the Thirteener looks ideal for office use at a reasonable carry weight. You've got a main compartment that includes a laptop divider and a false bottom flap to hide cash or documents. The front pocket has 2 sub-pockets to help sort out your electronic goodies, and the bag has a rear pocket for documents or quick grab items. And there's a key leash. All the essential elements are represented!
What's really interesting about this design is that you won't find any D-ring attachment points or external pouches here, so it's a might more dressed up for office use without losing that rugged go-anywhere vibe that Saddleback is known for.
I've been a fan of Saddleback's new, simpler design language and this looks like another great design. This one retails for $349. Check it out at the Saddleback Leather Web Site!