We use affiliate links. If you buy something through the links on this page, we may earn a commission at no cost to you. Learn more.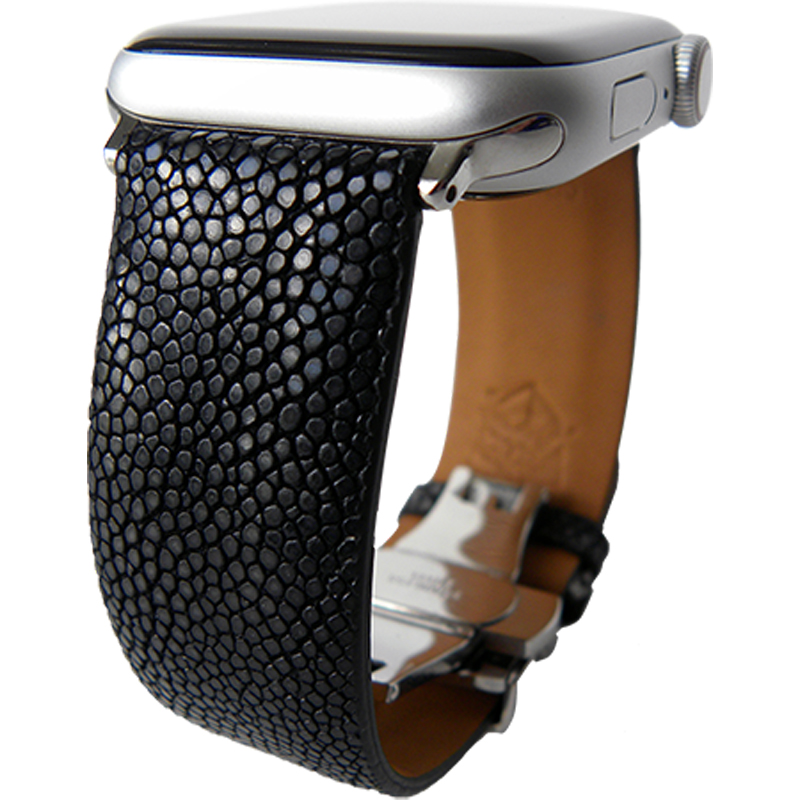 CROWDFUNDING NEWS – Apple Watches are everywhere.  Most people like the sporty look, but there are many folks that prefer a dressier look.  Golden Knight has just launched a Kickstarter campaign for their genuine stingray watch strap.  It is designed to give the Apple Watch, or any watch with a 22mm spring bar lug (Tag Heuer Carrera and others), a classy, dressy look.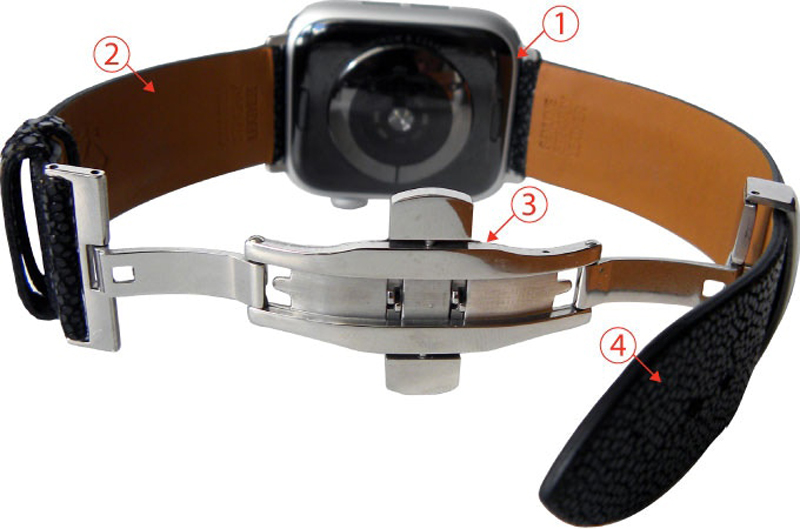 The strap has the following features:
High-quality stainless-steel Apple Watch Connectors that are compatible with all watches that use 22mm spring-bar straps
Genuine vegetable-tanned cowhide leather backing
Dual-deployment stainless-steel butterfly clasp with laser etched logo
Sustainably-sourced Genuine Stingray Leather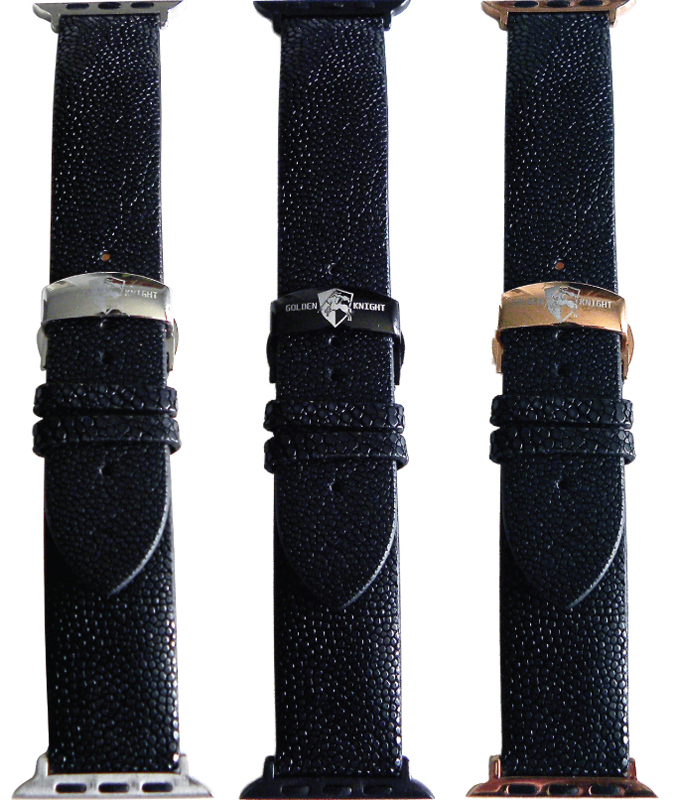 The strap will be available with stainless steel hardware in three colors, silver, black or rose gold.
The straps will all be hand-assembled and inspected in south Florida and will come with a limited lifetime guarantee.
Golden Knight is very, very early into their Kickstarter funding campaign, having launched on March 12.  As of March 15, early AM, they have only raised $1,356 of their all-or-nothing $50,000 goal.  Pledge rewards are a strap in your hardware color choice for $125, a large strap in your hardware color choice for $150, or a strap with all three colors of hardware for $175. The funding period runs until April 21, 2019. The shipping target is July 2019.
If you're looking for a dressed-up look for your 22mm strap watch, this might just be the strap you're looking for. If their funding campaign takes off, this might be a stingray of sunshine for your wrist. You can learn more from Golden Knight, and Kickstarter.