We use affiliate links. If you buy something through the links on this page, we may earn a commission at no cost to you. Learn more.

REVIEW – I am always looking for any gadget/device that can offer me a way to maintain good overall health along with the ability to monitor my progress especially as I get older and as keeping in shape gets harder. The RolliBot Rollifit Bluetooth body composition smart scale could be a great addition to my health maintenance arsenal. Let's take a look!
What is it?
The Rollifit scale is a body fat digital scale that according to the manufacturer, "uses bioelectrical impedance technology to provide a detailed analysis of weight, BMI, BMR, Body Fat Percentage, Water, Muscle Mass, Bone Mass, & Visceral Fat." You are able to use the accompanying app to set, view and monitor all of the relevant statistics, changes, and goals as you work towards a healthier you.
What's in the box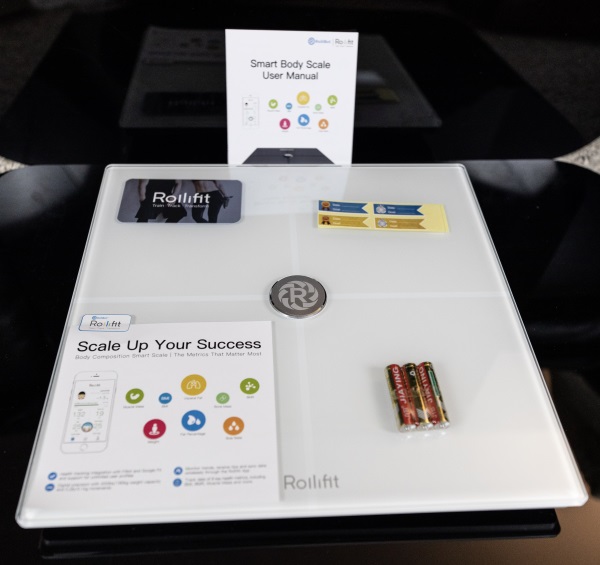 1 x Rollifit Bluetooth Body scale
3 x AAA Batteries
1 x User Guide
1 x Program Guide
Design and features
Features
Body fat scale and composition analyzer
Rollifit is a digital body fat scale that uses bioelectrical impedance technology to provide a detailed analysis of weight, BMI, BMR, Body Fat Percentage, Water, Muscle Mass, Bone Mass, & Visceral Fat.
Premium Body Composition Analyzer
The scale has 4 precision sensors that ensure quick and accurate body measurements. Made of ITO conductive electrode with ultra-transparent tempered glass that provides a metal-less surface with higher sensitivity.
Syncs with your favorite fitness apps
100% compatible with Fitbit, Google Fit, & is Bluetooth ready.
One Scale and Unlimited Users
Rollifit Bluetooth Smart Scale allows you, your friends and family to share this device together. Simply download Rollifit App in Apple Store or Google Play, it will sync data, monitor trends and even provide health tips, gradually and constantly help you on the journey to fitness. Let us scale up your success together!
The top of the scale is smooth and sleek with the logo at the bottom end, the emblem in the middle and the digital display at the top end. The scale is available in white or black.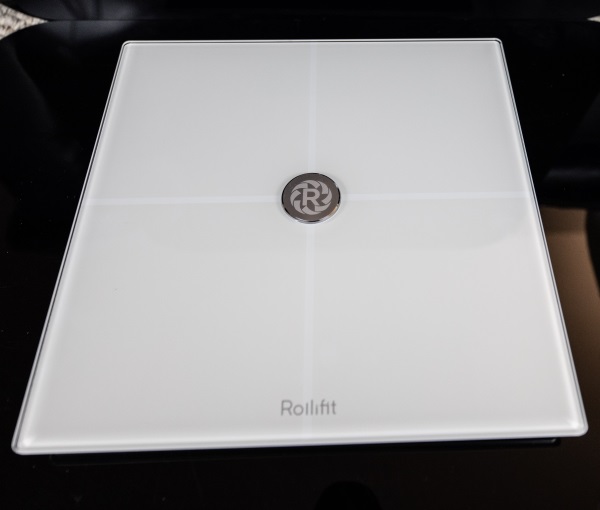 Underneath, closer to the bottom end, there is a battery compartment that takes 3 AAA batteries.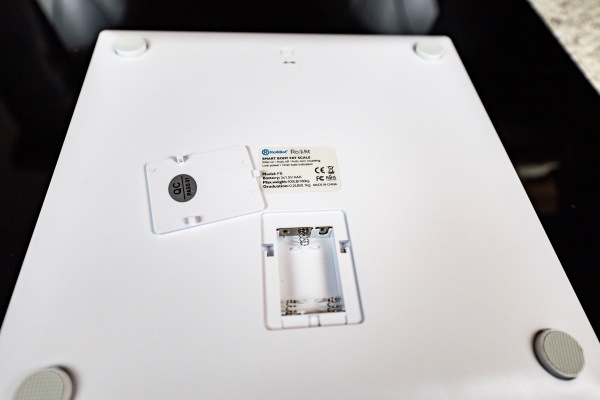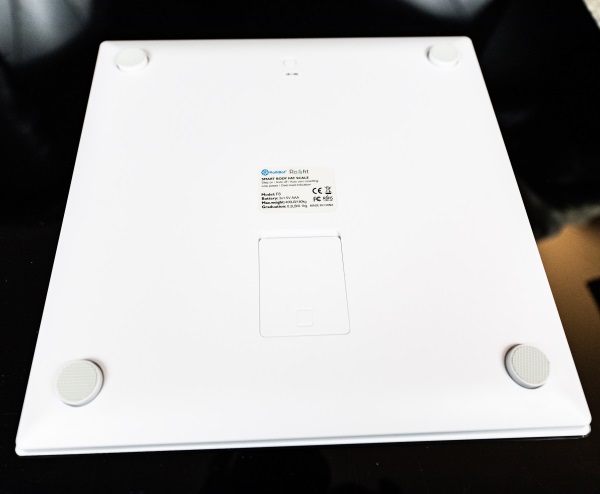 Underneath, closer to the top end, there is a button that allows you to toggle the weight display between kilograms and pounds.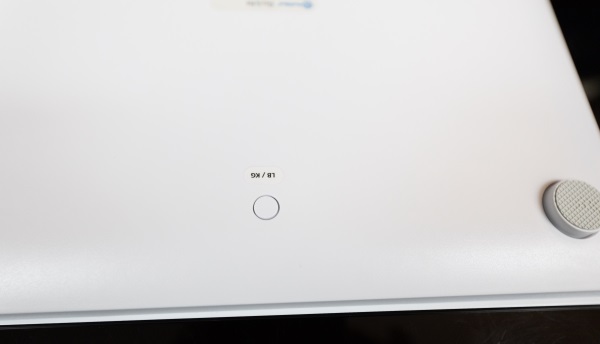 Performance
This scale is relatively light and once I installed the batteries, the digital display immediately responded. It has an auto shut-off, so once you step on the scale it turns on and it turns off quickly when you step off. It is sleek and attractive and is easy to keep clean by just wiping it with a damp cloth. I did find a discrepancy in weight when I compared it with an existing digital scale, so I am not 100% sure about accuracy as yet. Since my existing scale showed me as lighter, I am going with that result (LOL).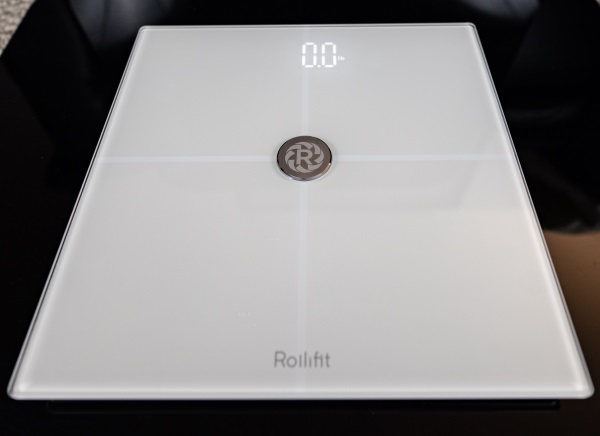 Here are the simple steps to get going:
1: Download the app from the iOS or Android app store.
2: Connect the Rollifit app via your phone's Bluetooth.
3: Step on the scale.
It took me a few tries to get the Bluetooth to connect but once the scale showed up in the Bluetooth device list on my phone, it remained with no issue and it connects once I open the app and step on the scale.
APP
The app gives you all of the previously listed information and allows you to keep the history as well as to set and monitor your goals. The following is a small sample of screenshots from within the app.
What I Like
The build quality
The information offered via the app
The continuous goal monitoring capability
What can be improved
The Bluetooth pairing process which for me was a bit quirky.
Final thoughts
I have been on a health-conscious journey for a while. I managed to lose between 50 ~ 60 pounds and have kept the weight off for over 3 years. Regardless of maintaining a supportive diet and exercise routine, my weight and body fat still fluctuate back and forth. This scale seems durable and well built and should work as a great tool for maintaining my progress and attaining new goals. A complete analysis of the capabilities and effectiveness of this scale is a long-term process, so I will provide an update at a later date.
Price: $49.99
Where to buy: The RolliBot website and Amazon
Sample: The sample for this review was provided by RolliBot