We use affiliate links. If you buy something through the links on this page, we may earn a commission at no cost to you. Learn more.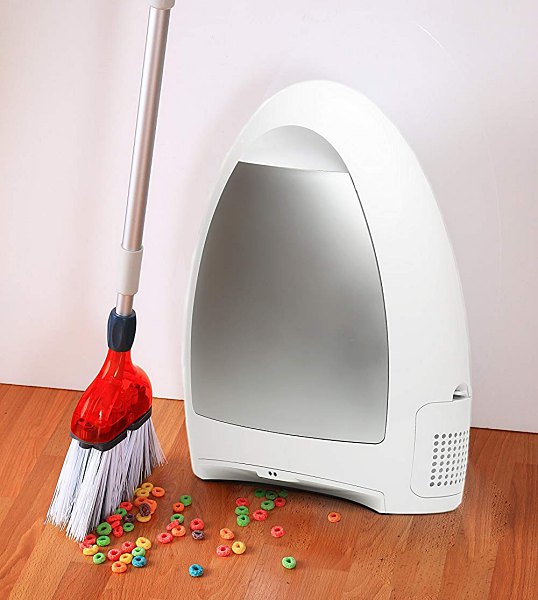 NEWS – Tired of bending over a dirty dustpan to pick up swept up messes? The EyeVac Home Touchless Vacuum is here to take care of that. It's a low-profile stationary vacuum that's always on and always ready. All you have to do is sweep debris to the EyeVac. Infrared sensors detect the sweeping motion, and the powerful 1000 watt vacuum automatically sucks up the mess. It easily picks up things like pet hair, cat litter, dirt, mud, dust bunnies, and is even powerful enough to pull in paper clips and screws.
The EyeVac doesn't require bags, so it's easy to clean. The debris that's vacuumed up is deposited into a roomy canister that you empty when it gets full.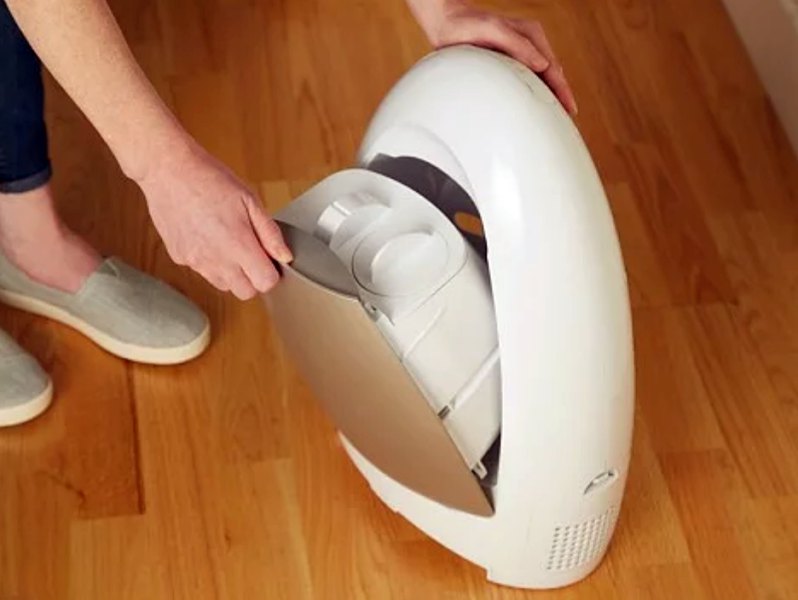 The unit not only cleans the floor it even uses washable filters to clean the air that is exhausted out of the device and back into the room.
The EyeVac Touchless Vacuum is available in four colors to match decor in any room; matte black, black, silver, and white.
You can purchase the EyeVac from Amazon for $99.