We use affiliate links. If you buy something through the links on this page, we may earn a commission at no cost to you. Learn more.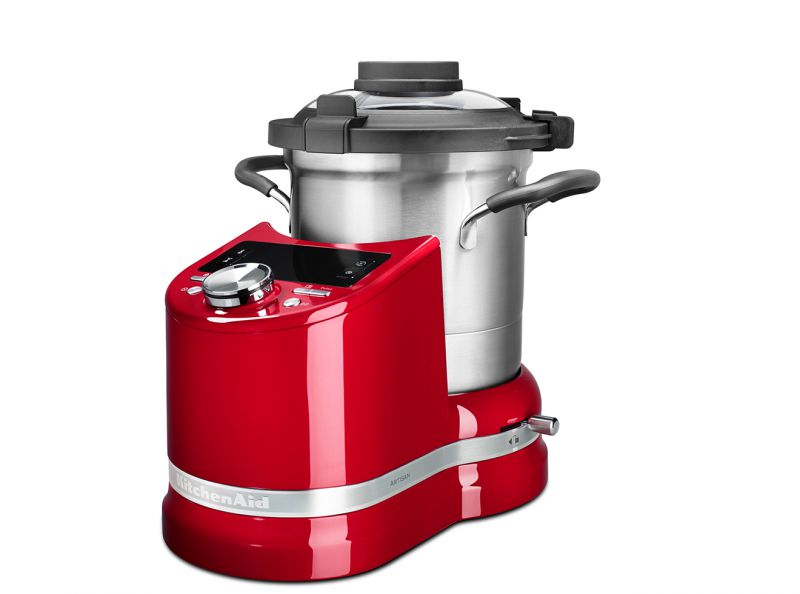 NEWS – Are you looking to replace a multitude of single use appliances that are sitting either on or under your counter? Is an InstaPot not exciting enough? Well then, the KitchenAid Cook Processor Connect might be for you. As the main cook in our house, I have an almost visceral reaction to gadgets lying around the kitchen that only do one thing, especially if they are large and need to be plugged in. The Cook Processor Connect goes one step further than simple appliance replacement, however, having the potential to replace smaller items as well such as bowls, scrapers, knives and a hotplate.
The Cook Processor comes with a 4.5L stainless steel bowl which fits into a base that houses the cooking controls. A number of attachments are included and can be used with the bowl to stir, chop, whip, emulsify, and knead. There's also an insert for all of your steaming needs. Finally, a mini-bowl and blade are included for jobs that are too small for the main bowl.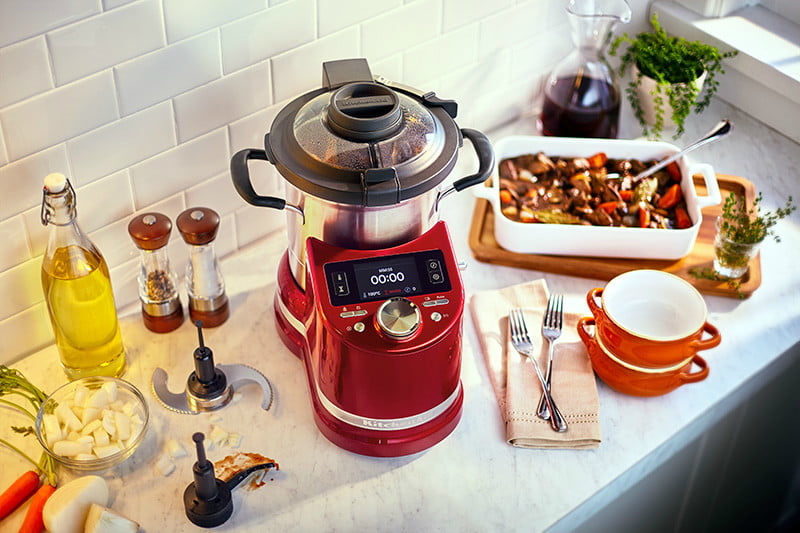 The control base allows you to select what type of cooking you want to do, from frying, boiling, stewing, pureeing, sautéing and the aforementioned steaming. There's also a built in scale that allows you to weigh ingredients right in the cooking bowl. Then, after you've added your carrots, celery and whatever else, inserting the stir assist attachment into the Cook Processor Connect will stir your ingredients while they are cooking.
In addition to being able to manually select all of the cooking functions that you want to use, the Cook Processor comes with an app that allows you to access recipes with step-by-step guidance .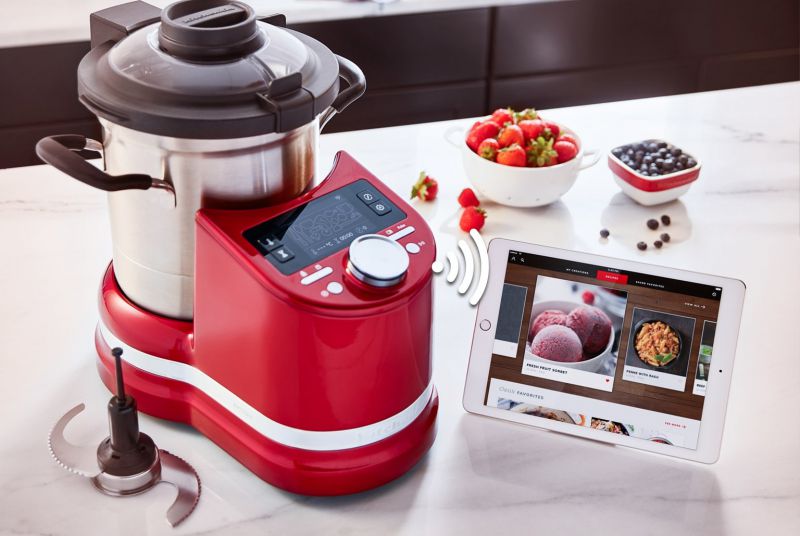 The KitchenAid Cook Processor Connect will be available in Red and Black at an approximate price of $1,500. At the moment it's only available in Australia but KitchenAid expects to release it in the US later this year. You can go to KitchenAid Australia to see all of its features in much more depth.