We use affiliate links. If you buy something through the links on this page, we may earn a commission at no cost to you. Learn more.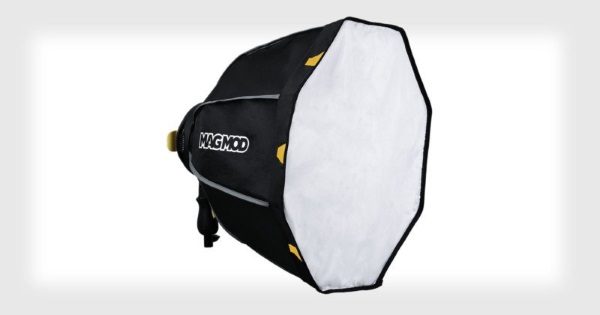 NEWS – Over the years I have purchased many photography softboxes that I have used in every relevant shoot to achieve the proper lighting and lighting effect. Usually, I use one Speedlite flash with a softbox, or I use a strobe flash with a softbox when I need more power which is more likely when I am outdoors. In order to be prepared for any and every possibility that can arise when on a shoot, photographers carry a lot of equipment or have a lot of equipment at the ready in the studio. When traveling to locations, it would really nice to be able to just carry one softbox configuration that can meet all of my lighting needs.
Magnet Mod is an established company that makes really well made and versatile lighting equipment. Their latest product is called the Magbox. It is one solid piece softbox umbrella with magnets in the base. The magnets allow for the attachment of the MagRing and then MagShoe to create an amazingly versatile system. The MagRing also allows for the use of 2 flashes simultaneously if you need to ramp up the power, and there are also diffusers and integrated gels that can be added to the mix. The following picture shows the components that together provide an amazing solution.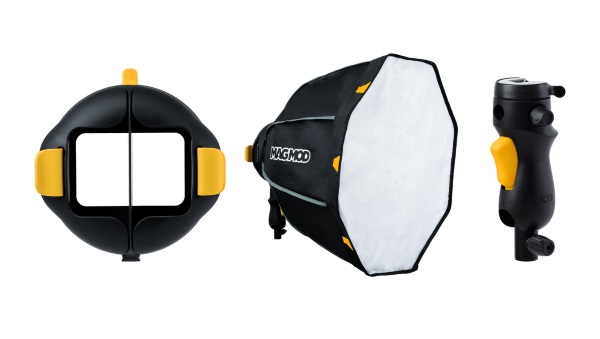 If you are as interested in the Magbox softbox as I am, you can head over to their Indiegogo crowdfunding page for all of the details and to take advantage of the early bird specials. You can also go to the Magnet Mod website to see the rest of their amazing products. In addition, you can go to the B&H Photo Video website and preorder the MagBox starter kit for $289.95 or the MagBox 24 Octa Pro Kit for $499.95