The Gadgeteer is supported by readers like you! If you buy something through links on our site, we may earn an affiliate commission at no cost to you. Thank you! Learn more.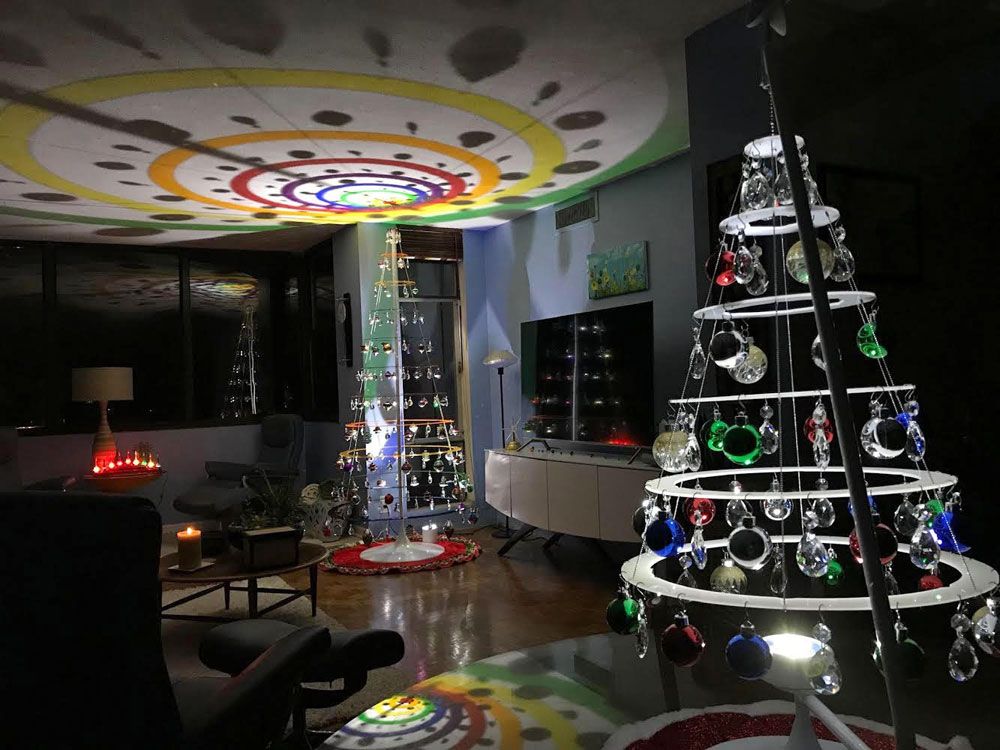 NEWS – Before Christmas, we told you about the Modern Christmas Tree that's perfect for your Mid-Century Modern or your Space-Age Christmas celebration.  I bought both a 7.5′ large tree and a small Jubilee tree.  Those are my trees you can see in the image.  They are absolutely gorgeous, and they are available at end-of-season pricing, which is even lower than the Black Friday pricing.
The After Christmas and Pre-Order sale is for 25% off, but it's only for a limited time.  The large 7.5′ tree is now $599 decorated or $336.79 undecorated; the wall tree is $246.75 decorated or $164.25 undecorated; and the Jubilee tabletop tree is $186.75.  Order your trees now at the Modern Christmas Tree website.