We use affiliate links. If you buy something through the links on this page, we may earn a commission at no cost to you. Learn more.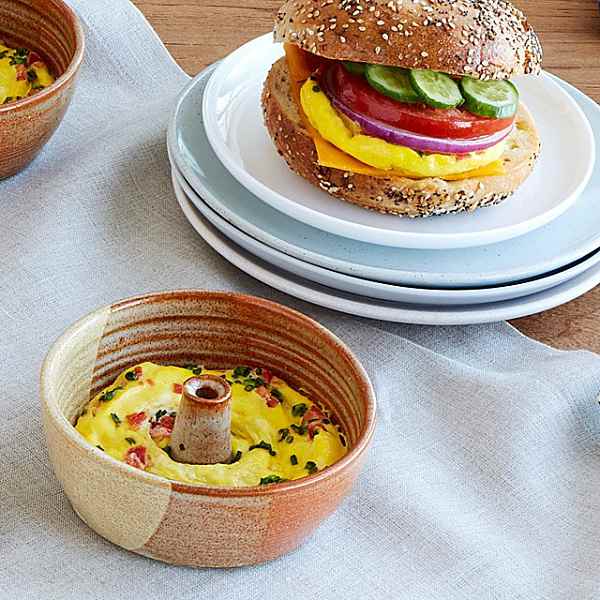 NEWS – They say that Breakfast is the most important meal of the day. But grabbing a delicious, hearty breakfast while you're hurrying to get out the door in the morning isn't easy. The Egg on a Bagel Maker makes it easier to do just that.
This handmade ceramic dish was designed to quickly and easily cook up a fresh bagel sandwich. And who doesn't like bagels?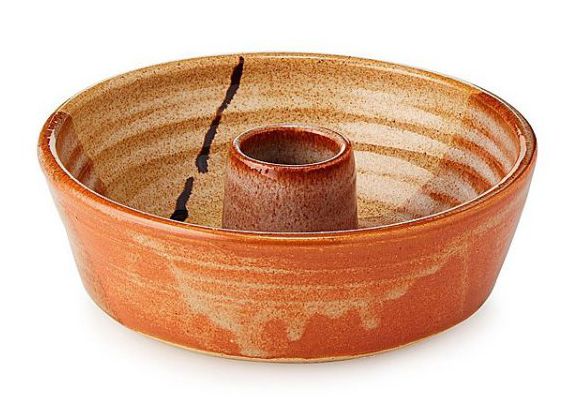 All you have to do is whisk some eggs into the dish and pop it into the microwave for 60 seconds.

If you want you can add some veggies and cheese, or if you're watching your cholesterol, you can just use egg whites. When the eggs are done, they're the perfect shape and size to put on a freshly sliced bagel, complete with the hole in the center. How egg-tastic is that?!
Each dish is handmade in New York using stoneware clay and then finished off with a food-safe glaze.
The Egg on a Bagel Maker is oven, microwave, and dishwasher safe.
You can buy The Egg on a Bagel Maker for $25.00 from Uncommon Goods.