We use affiliate links. If you buy something through the links on this page, we may earn a commission at no cost to you. Learn more.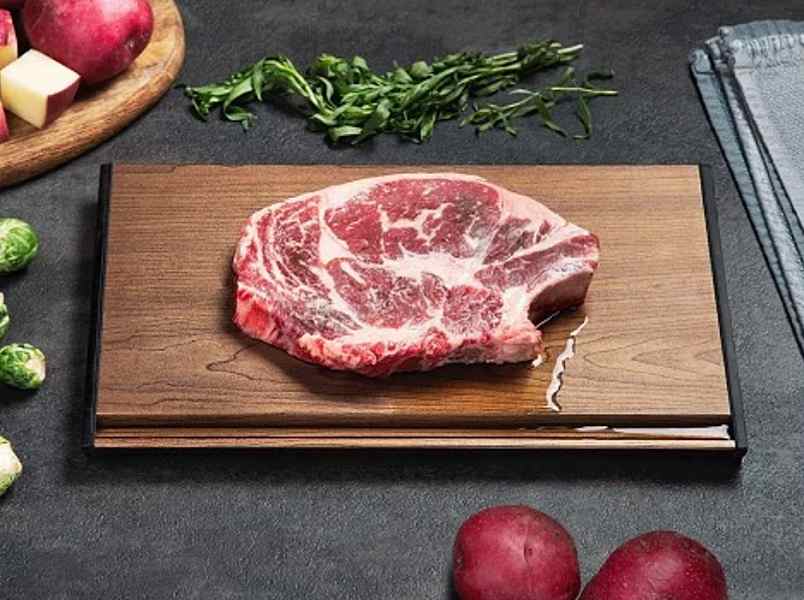 NEWS – Tired of using drippy plastic bags and warm water or even worse a microwave to thaw out meats or fish. The THAT! Inventions defrosting tray takes the hassle out of defrosting frozen meats. No heating, batteries, or electricity required.
The tray is made of highly conductive food-grade aluminum with a proprietary thermal liquid inside. The bio-safe liquid absorbs cold from the surface on contact. This significantly cuts the defrost time on things like beef, chicken, fish, and pork. And because the defrosting process is natural, the meat is more flavorful.
A slight tilt to the tray allows run-off from the defrosting meat to be captured into a drip tray.
Silicone gel strips on the bottom give the tray extra grip on your countertop.
The sleek, elegant design of the tray has a wood-grain finish and comes in copper or silver.

The THAT! Inventions premium defrosting tray sells for $79.95 and is available on The Grommet.